It's common knowledge that Bali's good for its great, cheap food, but instead of giving you just all of Bali, we zone in on Ubud, a more cultural experience relative to that of Seminyak, where the rice paddies and sinfully good food rule.
#1 Ibu Oka Warung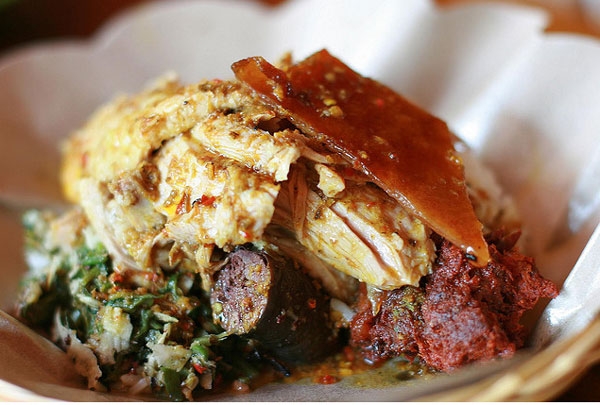 What: It's so awesome that the lunchtime crowds is a force that should be reckoned with. The dish that Ibu Oka is synonymous with is Babi Guling, which is rice topped with suckling pig skin, grilled pork and sausages and more deep-fried pork. It's one of the things you NEED to have in Ubud, besides fun, that is.
To order: Need we say? Babi Guling all the way. Wash it down with some cool Teh Botol as well!
#2 Nasi Ayam Kedewatan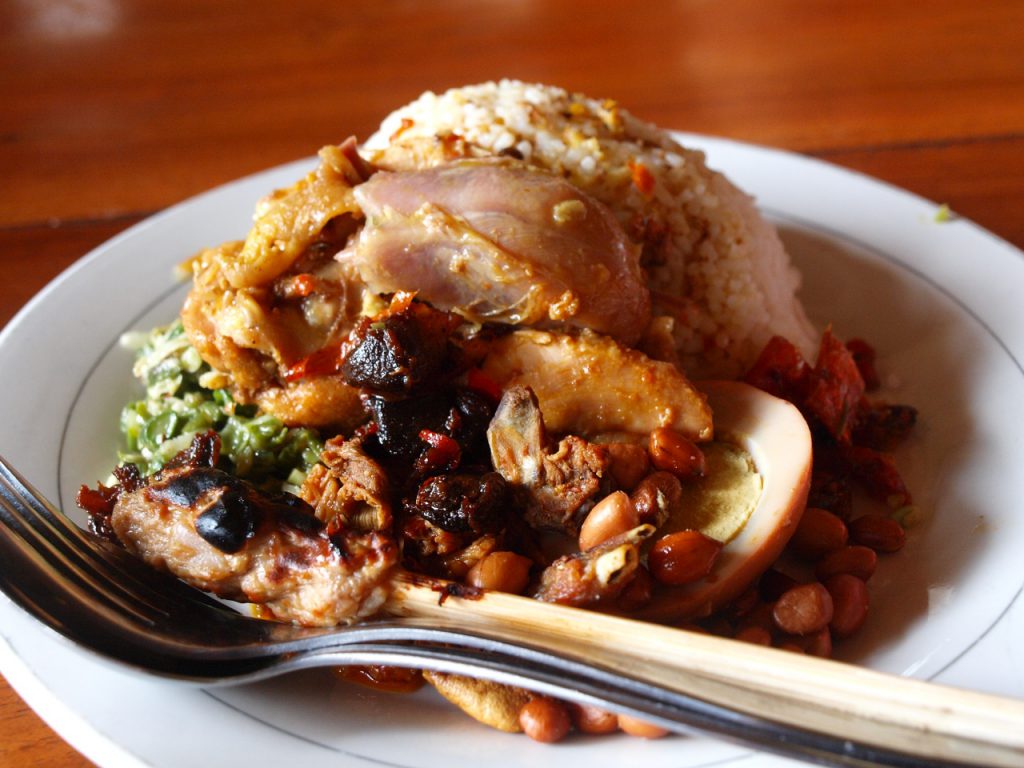 What: You might not find this on your tour guide's itinerary of Ubud, but we say that the best food is always found off the beaten path. The menu is diverse, cheap (USD$1.50~) plentiful and most importantly, super scrumptious. It is on the spicy side of life so if your tastebuds can't handle it, ask them to hold off on the chili.
To order: Nasi Ayam Campur.
#3 Mozaic Restaurant
What: Mozaic is one of Ubud's fine dining havens, where the elite gather to hobnob over French cuisine prepared with an Indonesian twist. It's the most well known restaurant in Bali, so while the prices are much steeper than your average warung, it still pays to drop by.
To order: Beef tenderloin with ripe, juicy jackfruit
#4 Ibu Rai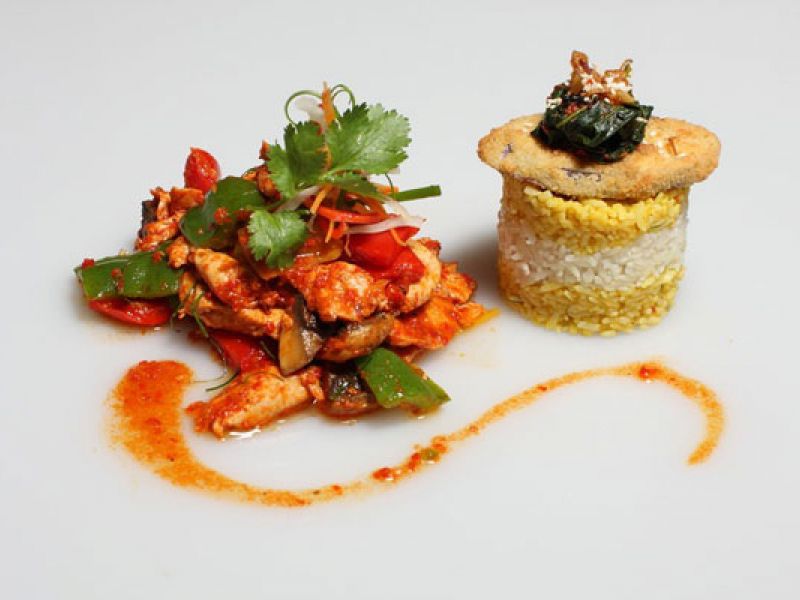 What: If the line at Ibu Oka scared your appetite away, try Ibu Rai instead; it's run by the sister of Ibu Oka and you won't need to queue for awesome Babi Guling. Other dishes blend Pacific, Asian and European flavours, case in point – avocado salad with Balinese chicken.
To order: Babi Guling and Coconut salad with Thai beef
#5 Dirty Duck Diner (Bebek Bengil)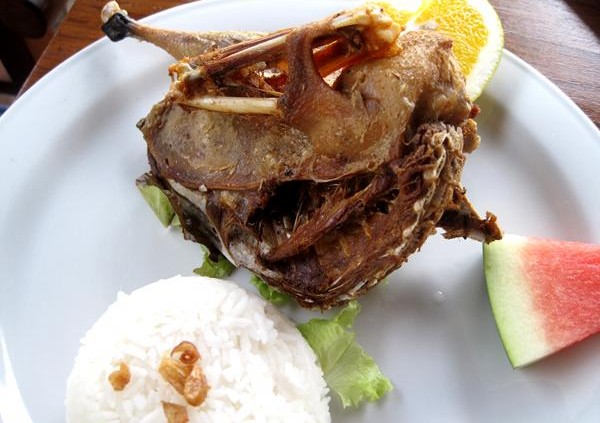 What: It's all about the quack here; roasted, fried, dipped in sauce, paired with rice, smoked in advance… Crispy and crackly, or smooth and succulent, the Bebek Bengil became known for its crispy fried duck and then later, its signature smoked duck wrapped in betel nut leaf. The smoked duck dish takes a while to marinate, so advance orders of 1 day is required.
To order: Go for comfort and grab that crispy duck.
What food are you craving now, nomads?
Main photo:
1. 
Photo credits:
1,
2,
3,
4,
5.