With a growing community of health-conscious folks who are into clean eating, there has been an increasing number of vegan and slow food eateries in Bali. Our friends at City Nomads have rounded up 12 of their favourite healthy cafes and restaurants for us – you're welcome!
Read also: A Guide to Shopping in Bali, From One Shopaholic to Another
#1 Peloton Supershop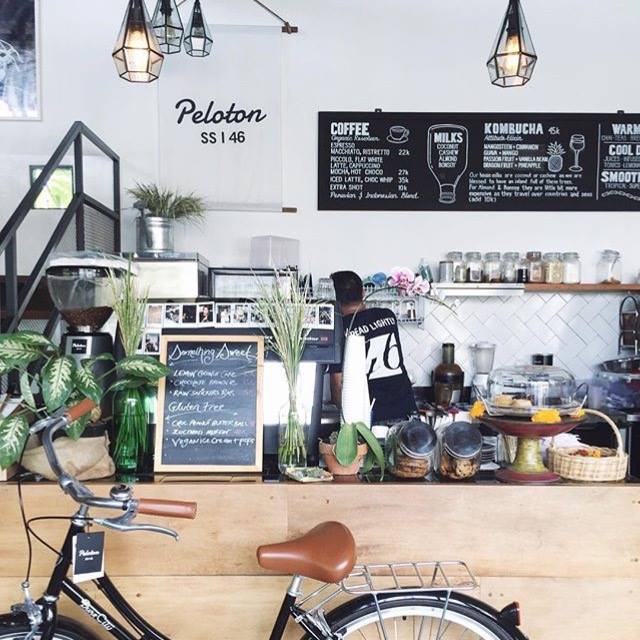 Started by a group of cyclists, Peloton Supershop is a combination of vegan cafe, artisan cycling store, and an open-minded event space, where like-minded individuals come together and share their ideas, vision and love for a conscious lifestyle. Their 98% plastic-free policy has captured our hearts.
Must try: The Marathon Breakfast Plate
Address: Jalan Raya Pantai Berawa No.46
#2 Cafe Cous Cous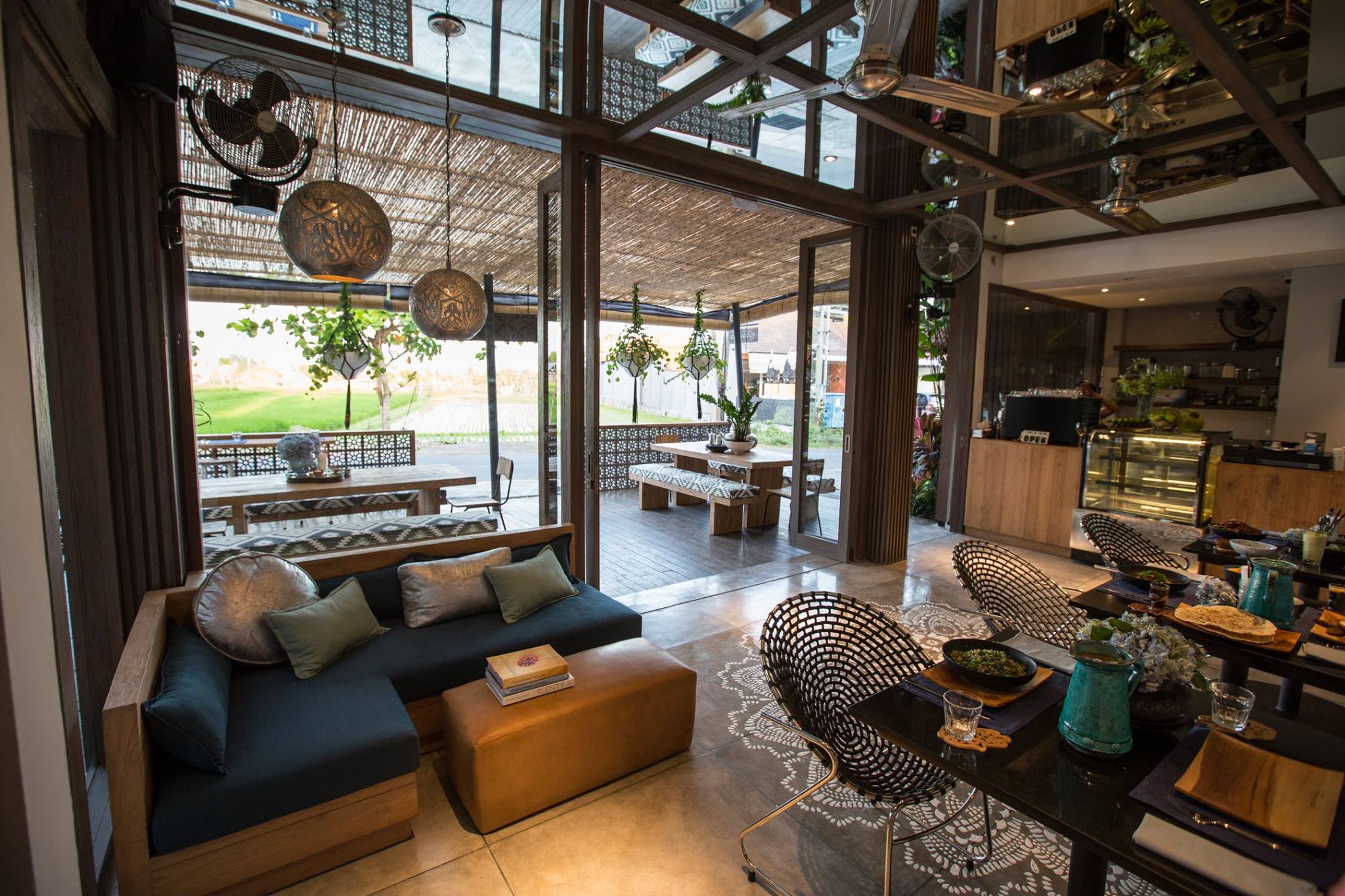 Mosaic tiled walls and floors; wooden latticework, open-air courtyards, rich fabrics, and distinctive ceilings can be seen throughout Cafe Cous Cous. Look forward to a Moroccan-inspired menu of vegetarian dishes, super healthy libations, sweet treats and freshly roasted organic coffee.
Must try: Avocado Smash
Address: Jalan Bumbak Gang Pulau Bali
#3 The Shady Shack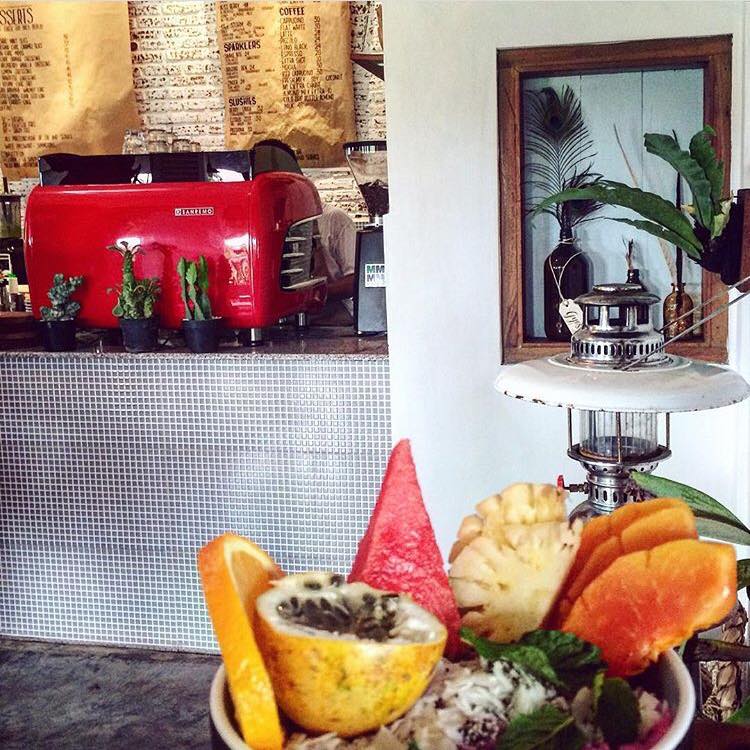 One of the newer kids on the block, The Shady Shack is a vegetarian cafe overlooking the rice fields of Canggu. From the Raw Chocolate Orange Cheesecake to The Big Breakfast, the eat-clean crowd will be spoilt for choice here.
Must Try: Raw Organic Cacao Fruit Bowl
Address: Jl. Tanah Barak No.57
#4 Sprout Bali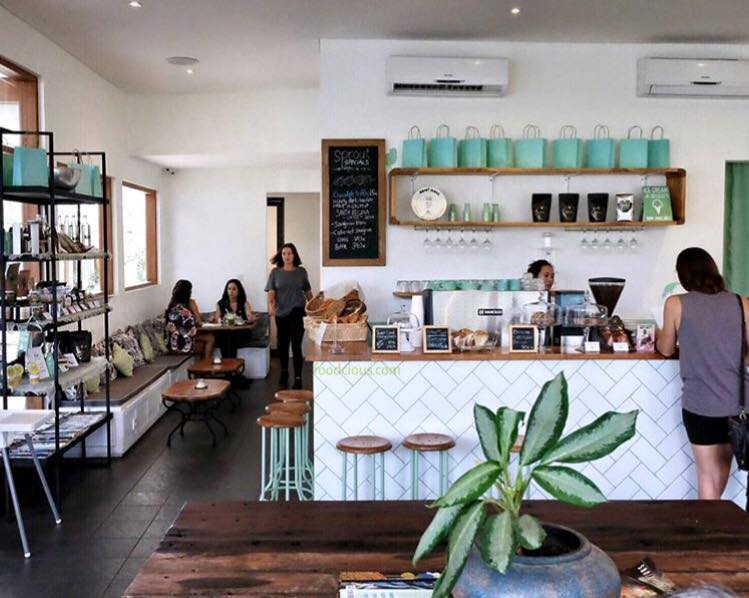 Sprout is all about using nature to nurture. With a tantalising contemporary menu boasting artisanal goodness with rustic arabesque influences, their intrinsic connection with nature is never forgotten.
Must try: Sprout's Smashed Avocado
Address: Jalan Raya Semat 18a
#5 Earth Cafe and Market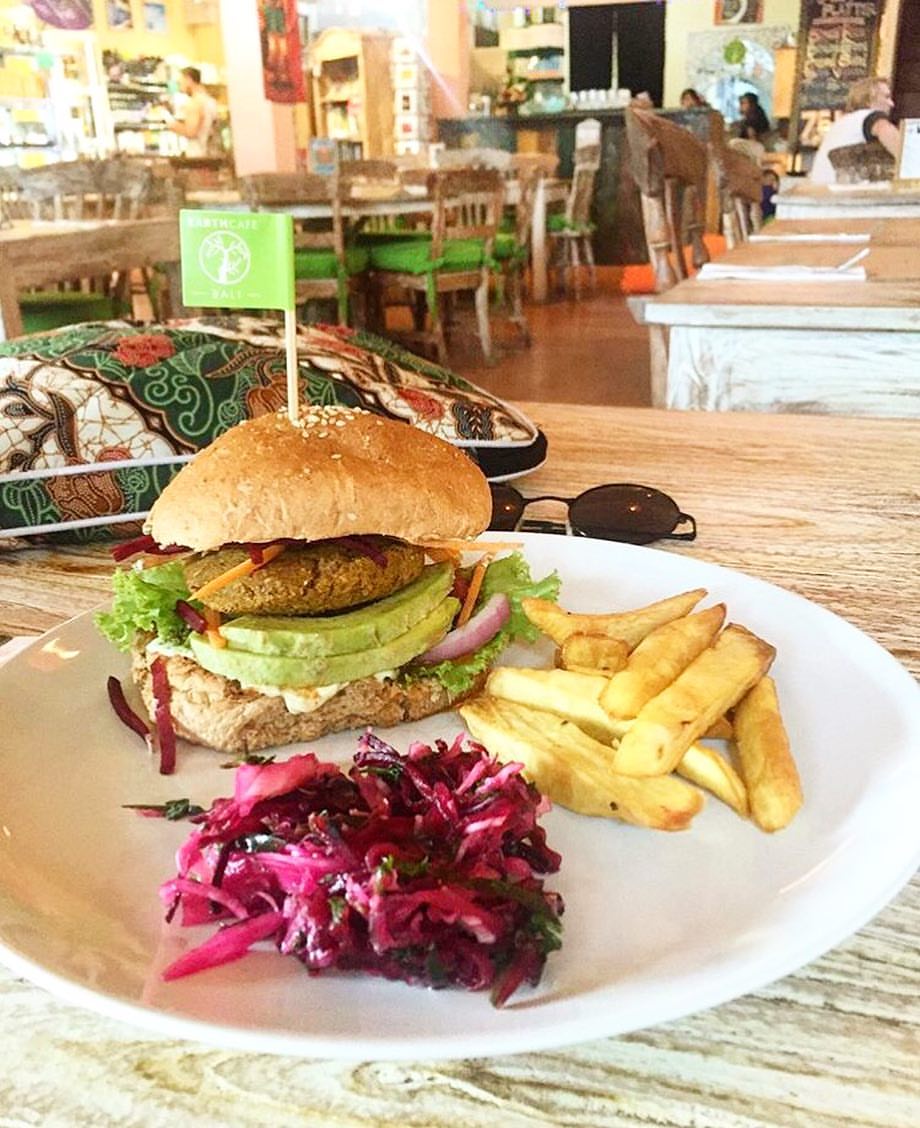 An organic vegetarian restaurant located in the heart of Seminyak, all of Earth Café's nutritious food and drinks are prepared in stainless steel vessels; and are free of bleached salts and sugars, hydrogenated oils, and chemical additives or preservatives. Their marketplace also carries produce such as hand and body soap, household cleaning products, literature, fresh fruits, spices, baked good, and more.
Must try: Mediterranean Platter (good for 2 – 3 people)
Address: Jalan Lesmana/Oberoi No. 99
#6 Café Organic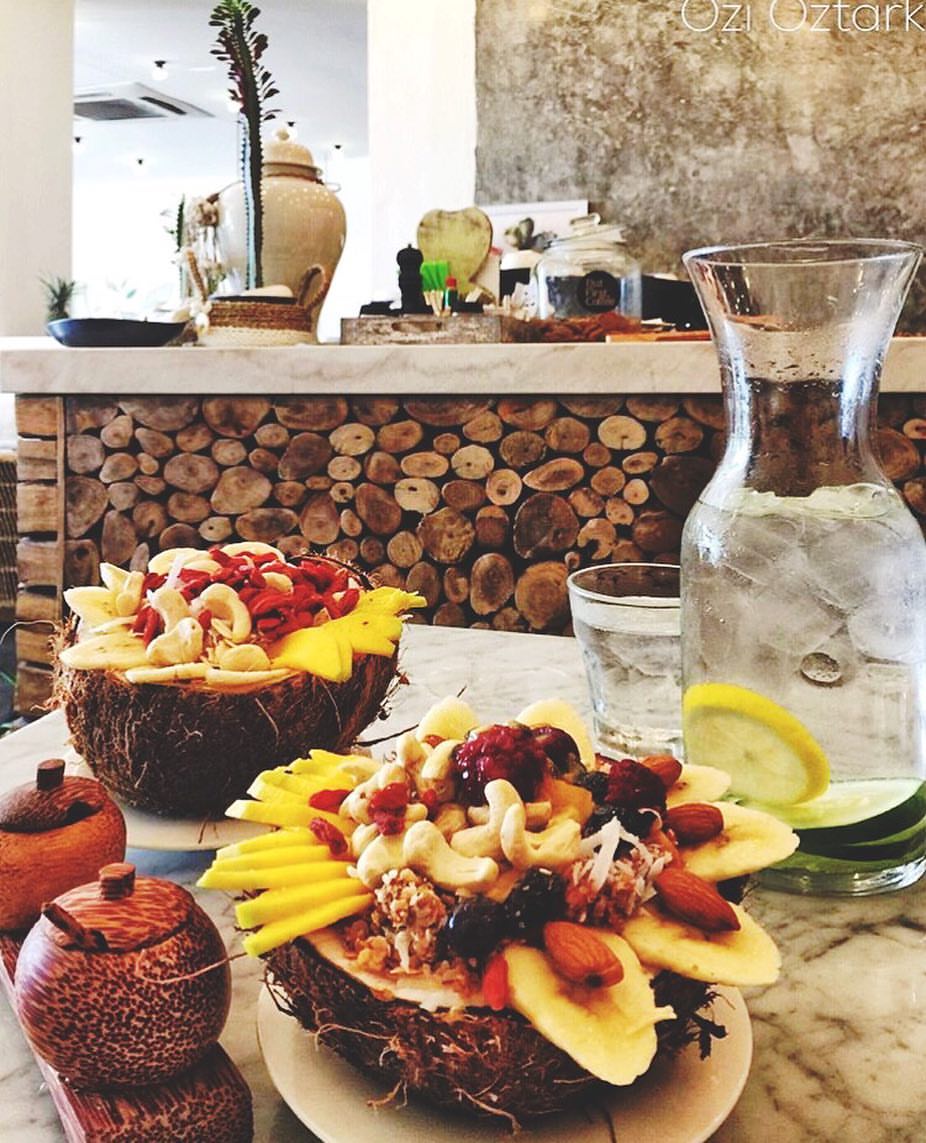 Café Organic has been getting a lot of attention for its wide selection of juices, smoothies, and smoothie bowls alongside all day breakfast and lunch, daily salad bar, gluten-free, raw and dairy free and vegan options.
Must try: Coco Loco
Address: Jalan Petitenget No. 99 
#7 Zula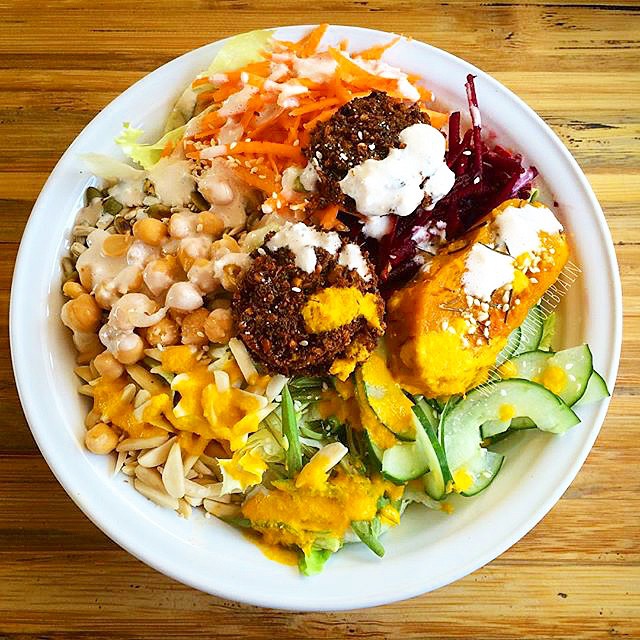 The menus at Zula are created by a nutritionist and healer with over 20 years of experience and contain the fresh, organic ingredients prepared using traditional methods. Zula uses spring water brought from an aquifer high in the foothills of Bali's mountain region and douse it with a sprinkle of rock salt to wash their ingredients. With a rather extensive menu, there's definitely something for everyone!
Must try: Veggie Burger
Address: Jl. Camplung Tanduk at Jl. Seminyak
#8 Bali Buda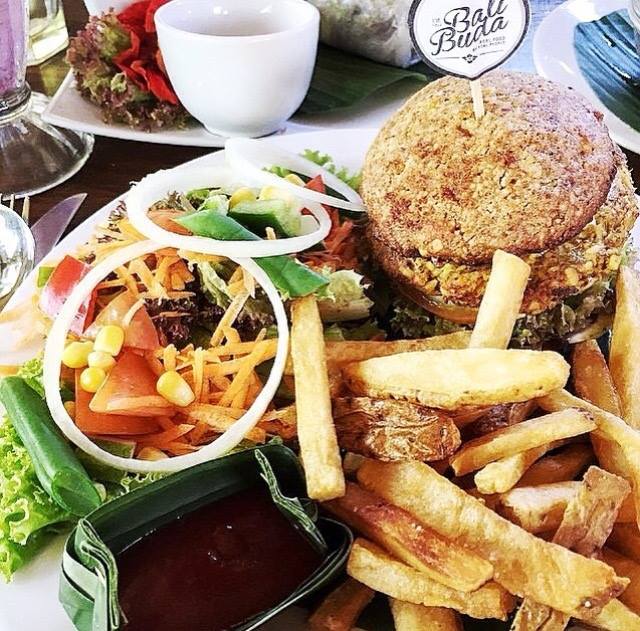 Bali Buda established themselves in 1994 in Ubud and spearheaded the organic movement and slow food concept in Bali. They support the organic agriculture and idea of sustainable living. To this date, they've ben popular enough to have branched out to Kerobokan and Uluwatu.
Must Try: The Ultimate Organic Fruit Salad
Address: Jalan Jembawan No. 1, Kec. Gianyar
#9 Sari Organic Restaurant Ubud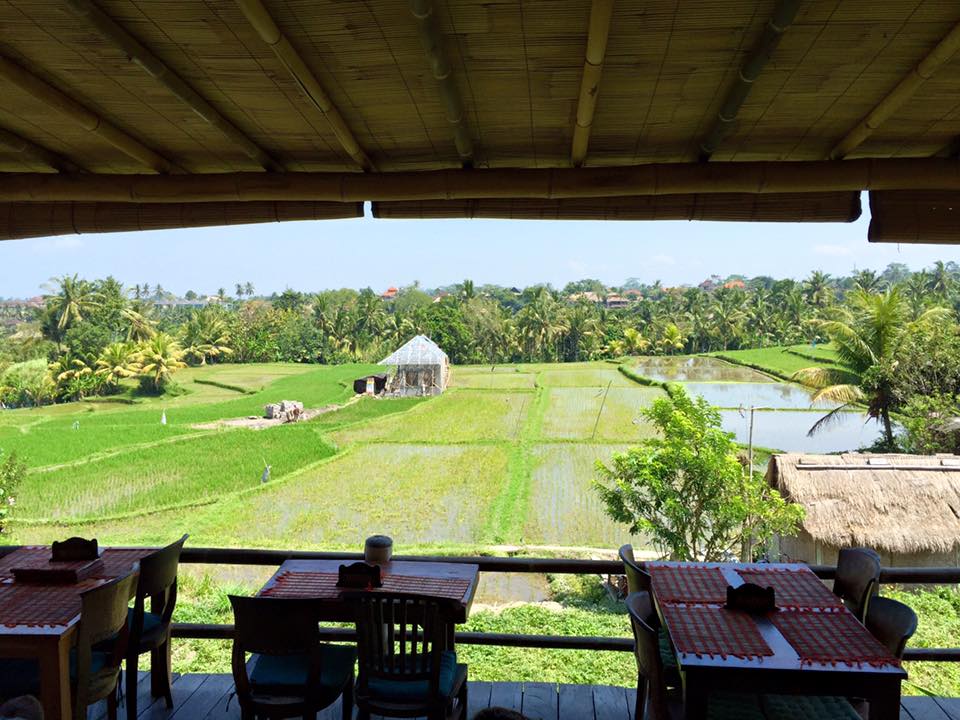 Located right smack in the middle of the rice fields in Ubud, dining at Sari Organik is truly a unique experience, starting at the walk in from Ubud's main street. Bonus: they grow their own rice, vegetables and fruits.
Must try: any of their juices
Address: Jl. Subak Sok Wayah, Tjampuhan, Ubud, Kec. Gianyar
#10 Kafe Ubud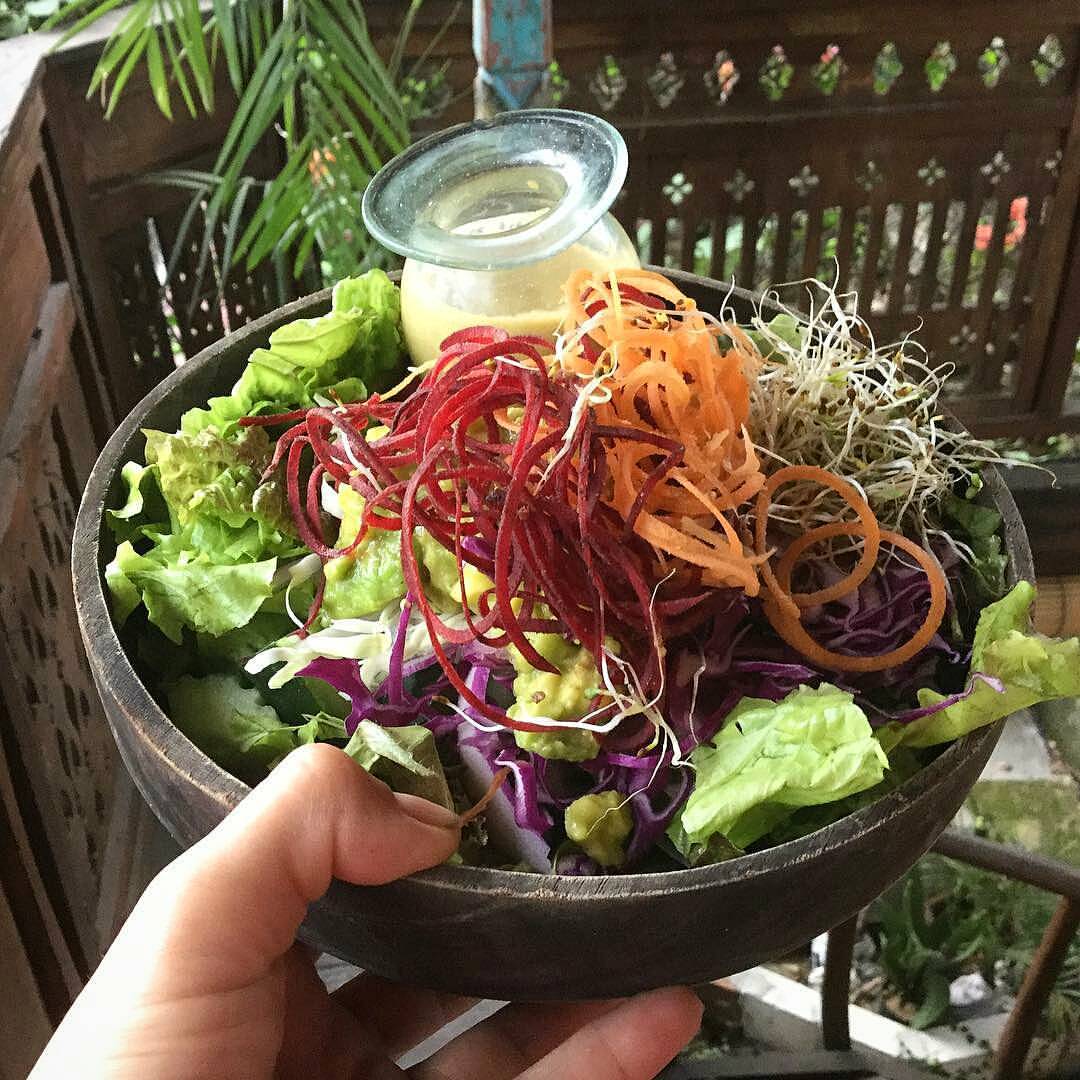 KAFE has evolved into a popular gathering place that combines the atmosphere of a tropical café with the style of a San Francisco bistro. Designed for lounging, all the furniture and fittings are made from recycled wood hand-constructed by Dek's Studio, reflecting the environmental commitment of its owners. The menu is based on sustainably farmed, locally produced ingredients wherever possible.
Must try: Vitamin C Blast with a Twist
Address: Hanoman Street 44B
#11 Alchemy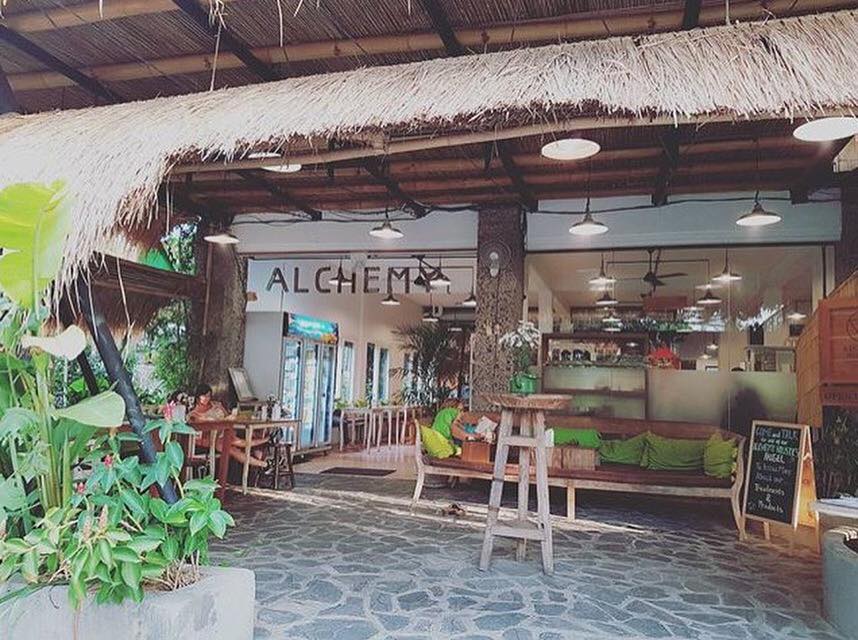 Alchemy is a 100% raw vegan cafe and juice bar, an organic health food store, and a holistic clinic created by a group of earth-loving downshifters who met in Bali and connected over their passions for live food, green juice and raw chocolate. Definitely for those living sustainably and healthily.
Must try: the desserts
Address: Jalan Penestanan
#12 Warung Padi Organic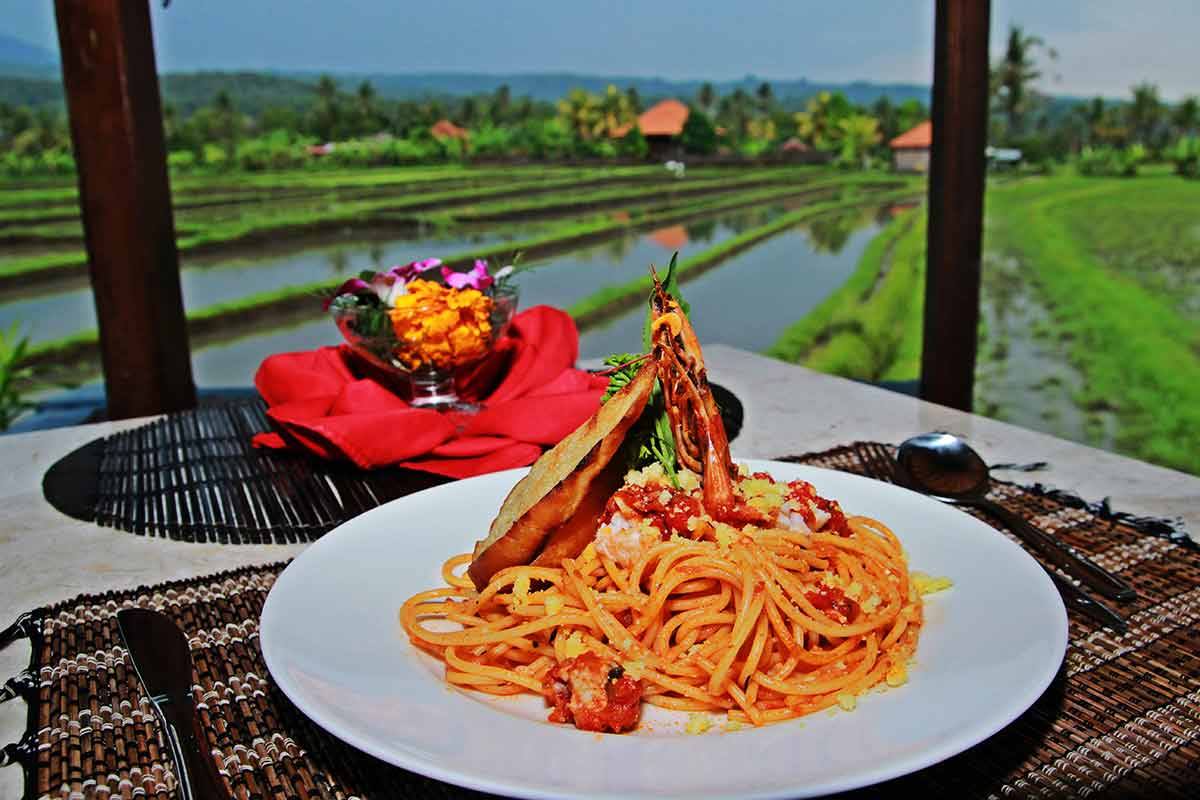 Located outside of Ubud centre, Warung Padi Organic sits in a beautiful panorama of the rice paddies, serving up fresh, organic produce.
Must try: Gado Gado
Address: Br. Laplapan, Petulu
And the perfect Bali stay. 
For more food and drink happenings in Singapore, check out our friends at City Nomads.
Photo credits: Main, 1, 2, 3, 4, 5, 6, 7, 8, 9, 10, 11, and 12.