"Sometimes the road less travelled, is less travelled for a reason." — Jerry Seinfield
#1 Pizza Hut Japan's All-Cat Staff is Back!
Who: Shinjin, the latest kitchen crew member.
Where: Pizza Hut in Japan.
What: The pizza chain is bringing back their 2014 Pizza Cat! campaign but before you worry about fur in your cheese — it was a fictional pizza place. The memorable ads showed four cats, Tencho, Hime, Dora and Detch at "work", aka the only species cute enough to get away with (cat)naps at work. The comeback campaign features a new feline named Shinjin, and highlights coupons users can get through Pizza Hut's new app. Shinjin is not much better at his task of sorting out coupons, but that's okay. So if you find yourself in Japan, you know how to get the best pizza deals.
#2 The King of Saudi Arabia Really Travels in Style
Who: King Salman.
Where: On a political visit to Indonesia.
What: How does the king of Saudi Arabia travel in style? With a list of demands not limited to: a golden escalator, a gold-clad plane, 10,000 security personnel for him and his team, 150 chefs, a VIP toilet built specially for the king at a mosque in Jakarta, 459,000 kg worth of luggage, and two Mercedes-Benz limousines. And to think, the rest of us are lucky to even score some leg room and a bag of nuts. King Salman was just recently in Malaysia and will continue a month-long tour of the Asia-Pacific, where he will also visit Brunei, Japan, China, and the Maldives.
#3 The Beer That Tastes Best 35,000 Feet in the Air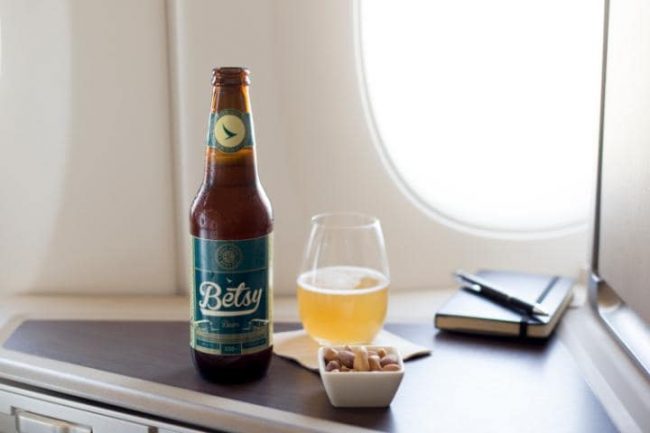 Who: Cathay Pacific!
Where: On all First and Business Class flights between Hong Kong and Heathrow, Gatwick and Manchester, from March 1 until April 30, 2017. Lucky.
What: Betsy Beer is the drink we never knew we needed in our lives (and flights). Cathay Pacific is brewing a beer that won't lose it's flavour at high altitude, a fate other alcoholic beverages sadly succumb to. The recipe is quite bizarre for a beer, with unique ingredients such as Hong Kong's dragon eye fruit. You can also get yourself a bottle at Cathay Pacific's airport lounges in Hong Kong and Heathrow, and restaurants in Hong Kong like Mr & Mrs Fox, Café Gray Deluxe, Plat du Jour, Public, Sugar (Bar.Deck.Lounge) and The Continental — but only for a limited time.
#4 Did Tourists Poison the Swimming Pigs? 
Who: The cutest, happiest swimming pigs.
Where: The sea of Exuma Cays, also known as Pig Island in the Bahamas.
What: Several of the pigs have been found dead, and there's speculation that tourists may have killed them after feeding the pigs beer and rum. One of the pigs' owners, Wayde Nixon, told The Nassau Guardian that he believes this to be the case. "We had them pigs there almost 30 years, and never has this happened before." But not everyone agrees with the theory. "It could just be a horrible accident where they ate something poisonous", said Kim Aranha, president of the Bahamas Humane Society animal group. "It could be malicious but I don't really see why someone would go out of their way to hurt those lovely animals." Regardless of the cause, it's a reminder that we, as tourists, need to be more responsible when we travel.
#5 And a Gorgeous New Villa on The Luxe Nomad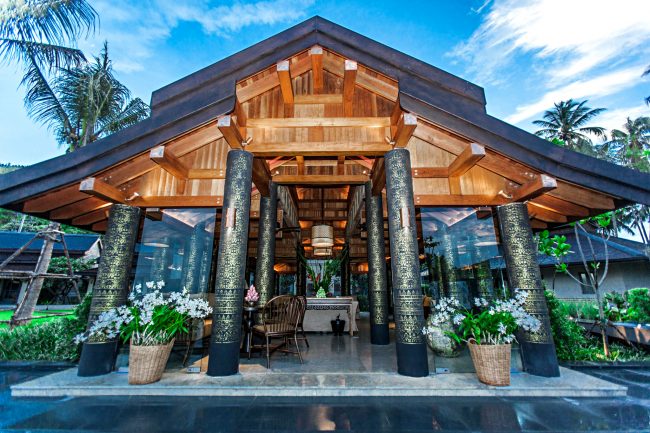 Who: Travellers seeking charm and comfort in Phuket.
Where: Ani Villas Thailand in Koh Yao Noi, Thailand.
What: Designed by Naga Concept, this spectacular 10-suite ocean front estate is inspired by the temples of Northern Thailand. With its cool 43-meter beachfront pool, state-of-the-art fitness centre, a private spa, Yoga pavilion and outdoor bar, the villa is ideal for families, couples or even groups of friends searching for that much-needed retreat. Guests can partake in activities like rock climbing, Muay Thai boxing, yoga classes and scuba diving.