Our London Correspondent Nomad, Amir Arshad, attended the World Boutique Hotel Awards on 28th November in London and gave us his account of the glittering affair!
When I was asked to represent The Luxe Nomad at this year's World Boutique Hotel Awards ceremony, I wasn't quite sure what to expect. Nevertheless, I was intrigued. My experience with award dinners and ceremonies told me it could be anything from fun to unpredictable, borderline wild to regimented, tedious and ultimately long-winded. I was secretly rooting for a more Grammys-eque night than reliving my university convocation!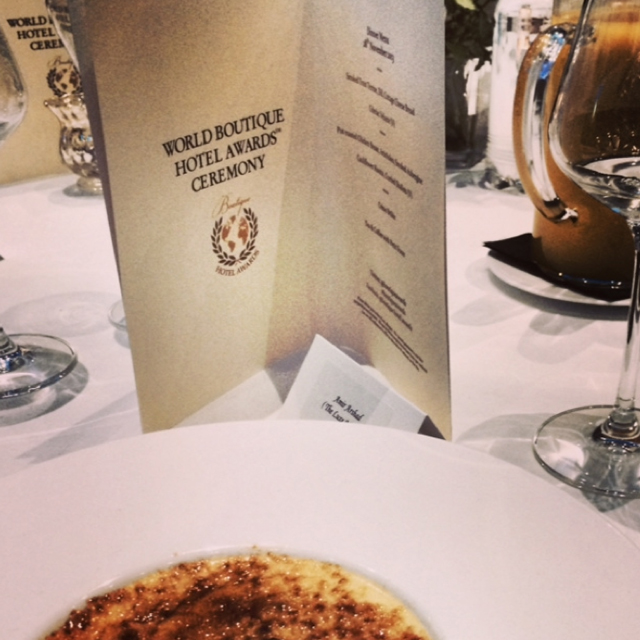 Fortunately for me the event more than exceeded my expectations; it was a real joy to attend. It was never stuffy and was timed so perfectly that everyone hardly noticed that it was a four and a half-hour event!
The night began with a cocktail reception where an incredibly glamorous looking crowd made up of hoteliers and press and industry insiders from across the globe were able to mingle, catch up and make new acquaintances as the cameramen snapped and videoed away candidly.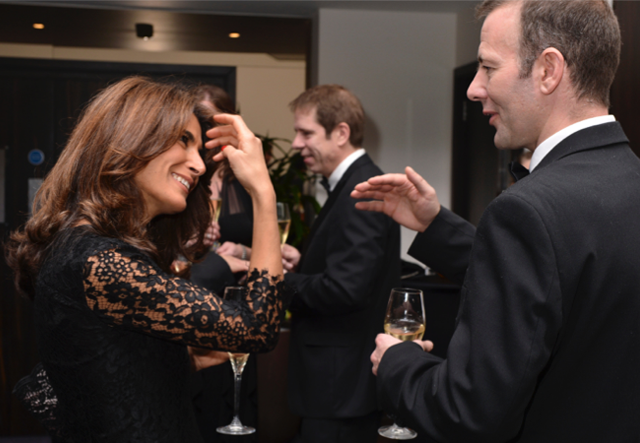 The event itself was held in the grand ballroom of the luxurious yet intimate Montcalm Hotel. The energy in the room was upbeat as everyone was in a friendly mood which made it easier for industry novices such as myself to settle in nicely. Richard Hytner, Worldwide Deputy Chairman of Saatchi and Saatchi gave a impressive keynote speech, while supermodel Havi Mond elegantly handed the awards to the prize givers throughout the night. But the icing on the cake had to be the whopping number of awards that our partner hotels won: five of our seven partner hotels that were nominated for an award, walked home winners!  Amazing achievement, heartiest congratulations to all the winners especially to The Pavilions Phuket who picked up multiple awards including Best Boutique Hotel In Asia. The non-pretentious 49–villa getaway perched upon a cliff, has a façade that exemplifies the island's Sino–Portuguese influence. The villas boast individual infinity pools with mesmerising views beyond the serenity of Layan beach. A view that is second to none in the Eden that is Phuket.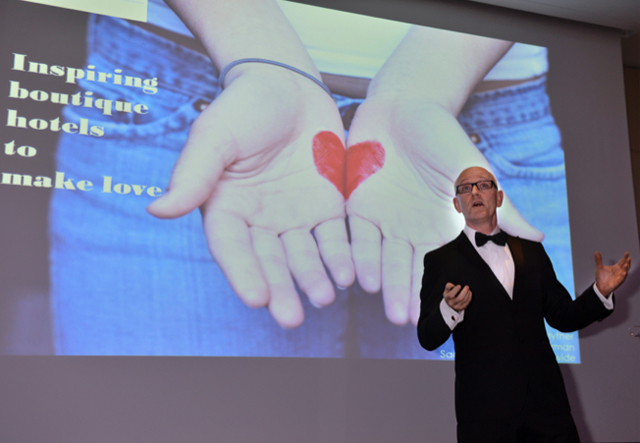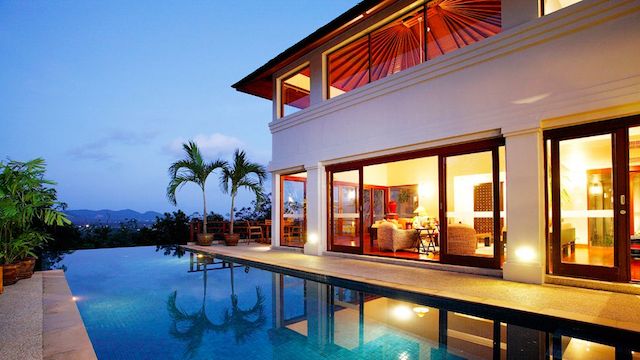 As the awards drew to a close, many chose to adjourn to the foyer for more socialising and congratulatory merriment. After a few more cheeky glasses of champers, I said my goodbyes and snuck off. Which at the time seemed like the sensible thing to do, a necessary sacrifice to avoid the dreaded Friday morning hangover.
All in all, a splendid evening. One made possible by the wonderful team at BHA.  A big thank you to Edward Gabbai and BHA for inviting us down.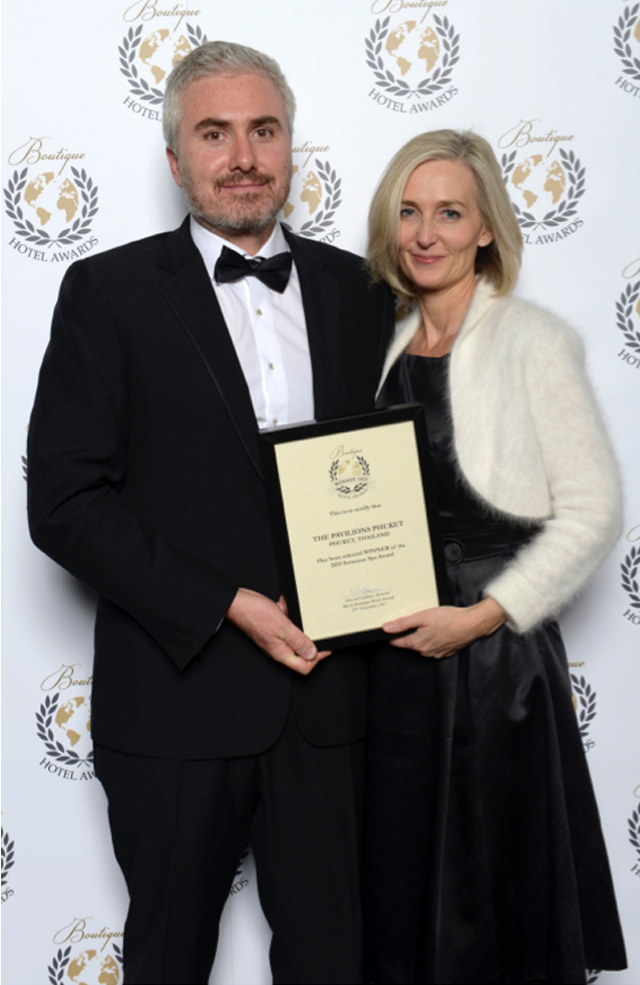 TLN Partner Hotel Winners:
ROMANTIC RETREAT
CLASSIC ELEGANCE
The Luang Say Residence (Luang Prabang, Laos)
CITY EXPLORER
Hansar Bangkok Hotel (Bangkok, Thailand)
BEST BOUTIQUE HOTEL IN ASIA
The Pavilions Phuket (Phuket, Thailand)
SENSUOUS SPA
The Pavilions Phuket (Phuket, Thailand)
NEWCOMER
Kahanda Kanda (Galle, Sri Lanka)
Photo credits: Amir Arshad, World Hotel Boutique Awards