What outfit would best describe the phrase, "C'est la vie" to be? For us, it would be a bikini; and we're sure it's the same for Natasha Oakley, the woman who co-founded A Bikini A Day along with her friend Devin Brugman. Renowned for living in a bikini (a dream many of us have – but yeah body issues), Natasha trots the globe with reckless abandon living fully day by day in pursuit of many a passion: style, travel and photography.
We invited her to stay with us at the beachfront Villa La Tosca in the beautiful Bordeaux region of France and she describes her experience of la belle vie.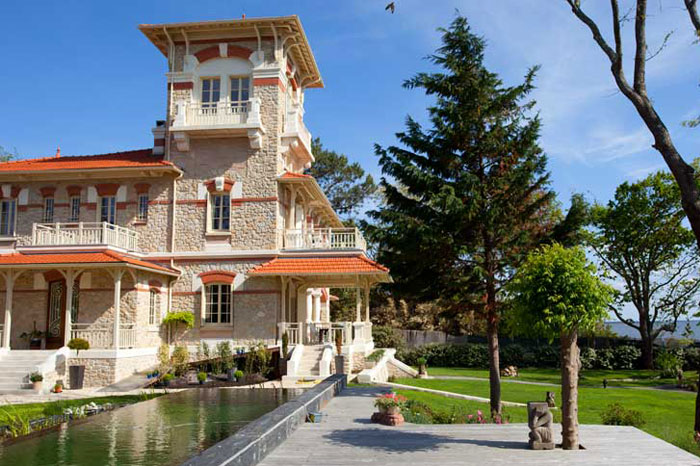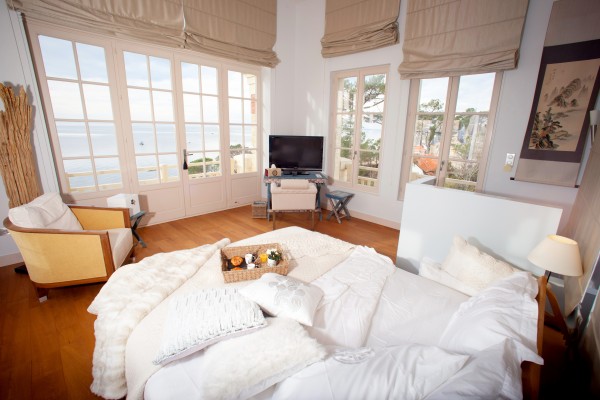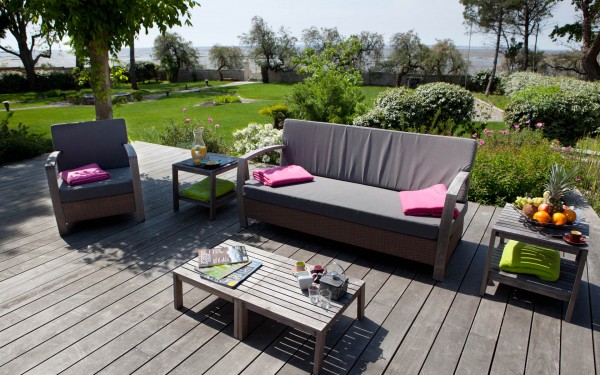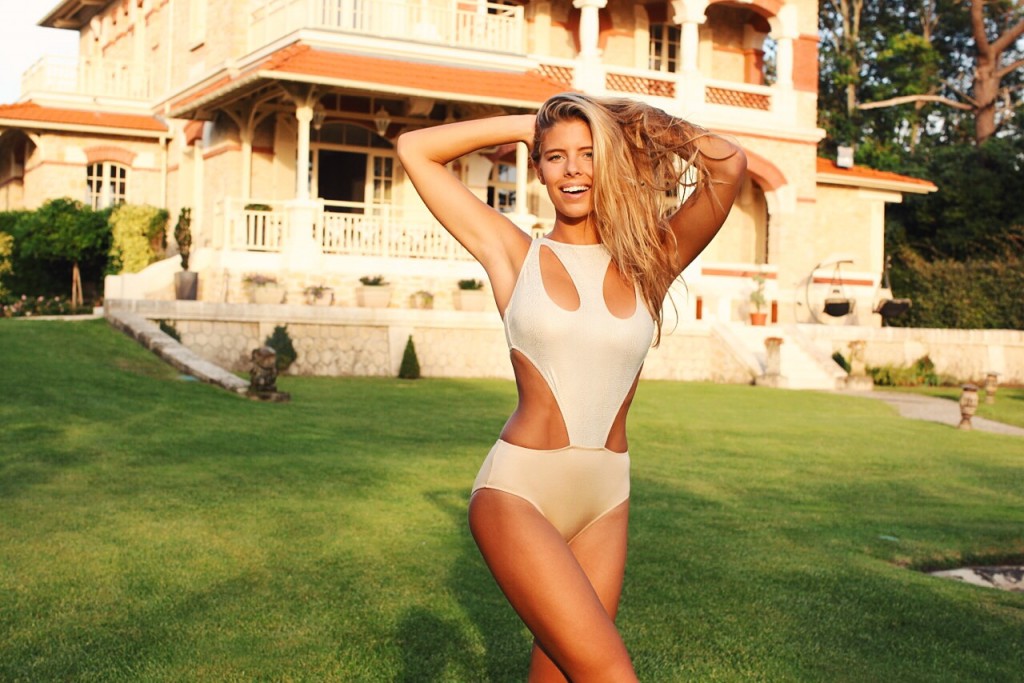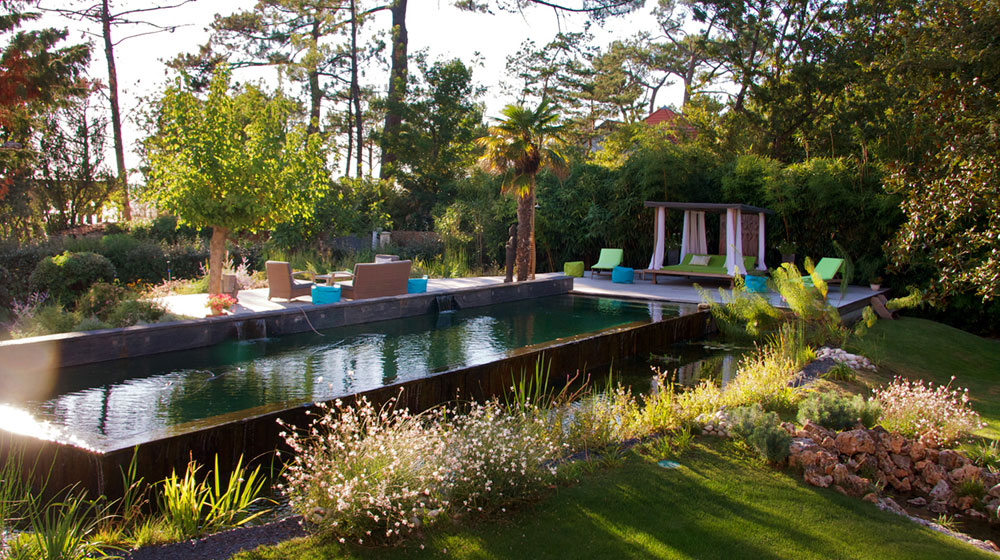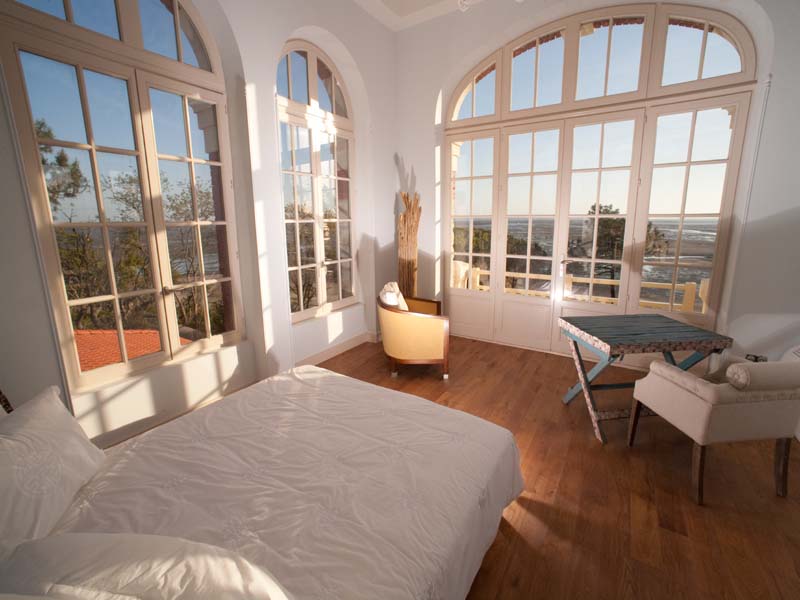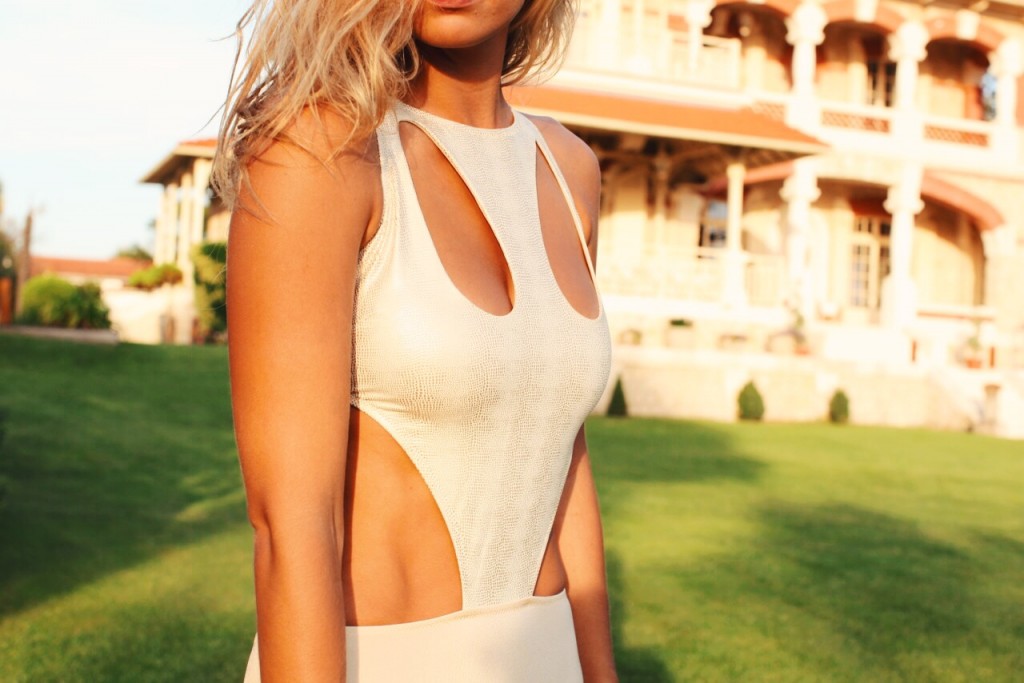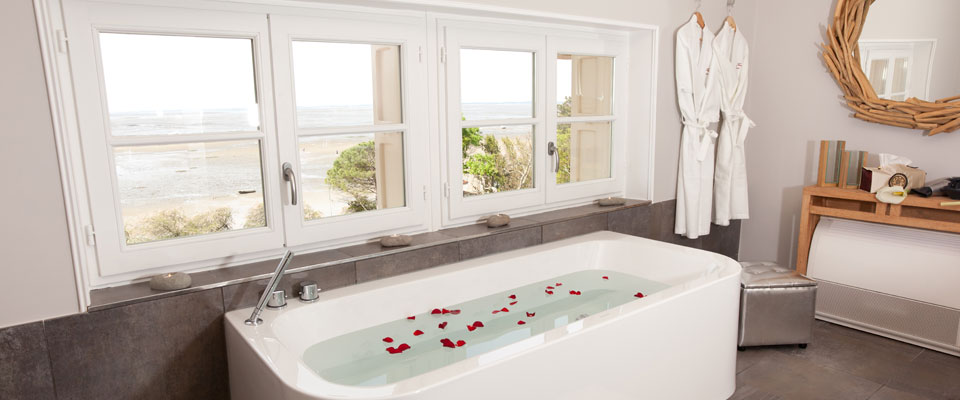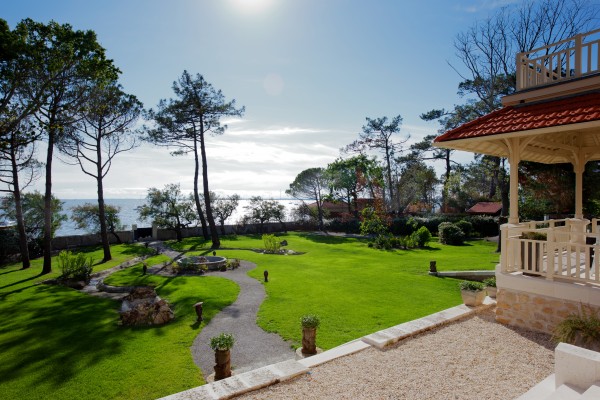 In a nutshell: Villa la Tosca is a vision of tranquility tucked away in a serene cove off the Atlantic Ocean, just west of Bordeaux in France. It's where prestige meets top-notch service in an invigorating environment of pine forests, and seafronts teeming with marine life.
In this contemporary renovated estate, there's more than meets the eye, beginning with the exquisite limousine transfer, to the luxe options of renting a helicopter and having personal protection via bodyguard. This 8-bedroom villa takes all the advantages of being beachfront, where the sand is just a step from the organic garden and 360-degree views from the rooms. Living and dining areas are connected and overlook the brilliant blues beyond. In the garden, you'll find mini bridges over peaceful ponds, a natural spring, a garden that produces organic produce, and an ecological swimming pool that is filtered and regenerated through rocks, plants and pebbles.
Extra Stuff:
– There's an office should you need to pop in and print emails or to have a small meeting
– A home cinema makes it eternally entertaining with the library of movies that play on the 55 inch flat screen TV
– An extensive, old-world library equipped with a fireplace is tucked into the villa, with luxe leather armchairs
– Wine cellar for your spirit needs
– Outdoor tennis table and trampoline
– Indoor baby foot table
– Fully equipped kitchen
– A room with an electric bed to accommodate guests with reduced physical mobility.
– Butler and maid services are available upon request
– Private chef is available upon request
– Personal Protection can be organised with advanced arrangement.
———————————————————————————————————————————–
The Luxe Nomad guests receive a FREE bottle of champagne for bookings before 19 December 2014

Well connected with the world's best vineyards to arrange private viewings as well as the most prestigious caviar farms and truffle hunters

Garden leads onto the beach, while famous Bordeaux vineyards are just a hop, jump and skip away
If you, like Natasha, love what you see, you can book Villa la Tosca at this link.