#1 Hotel Guests' Sticky Fingers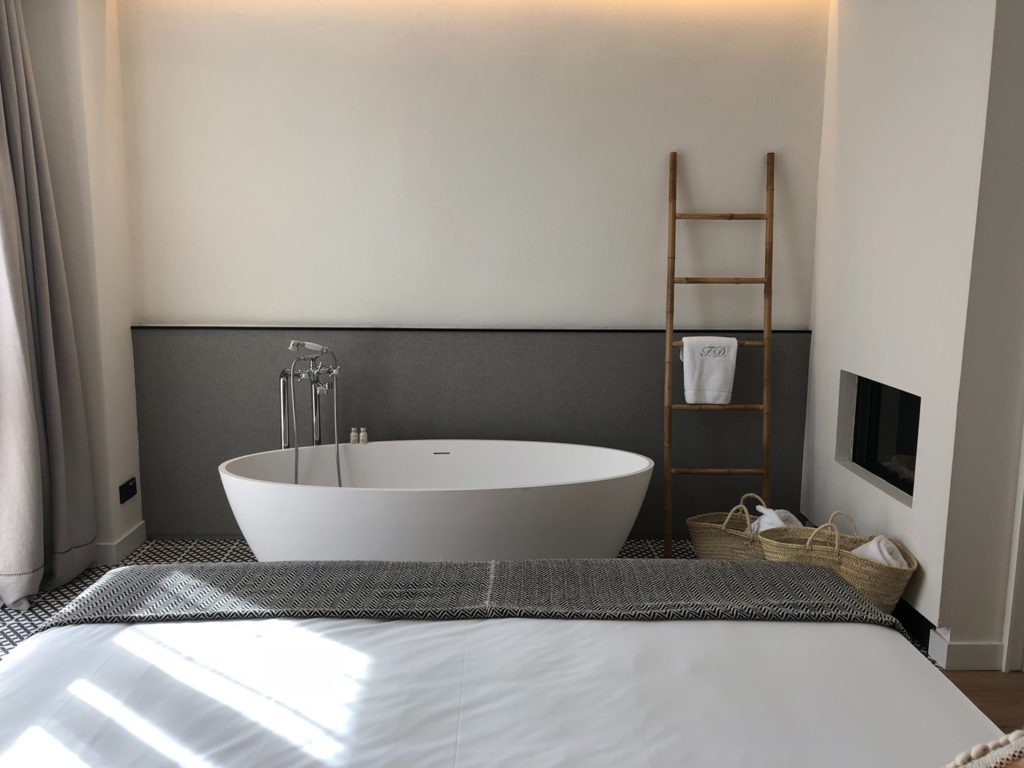 Be honest – what's your favourite item to stash in your bag from your hotel room? We're a little ashamed our favourite pen has a hotel logo on it but can you imagine making away with the mattress?!
According to a poll of more than a thousand four- and five-star hoteliers, 4.2% reported mattresses mysteriously disappearing in the middle of the night. One Italian hotel even reported that three unknown men had carried away the grand piano from the hotel lobby never to be seen again!
And there was that viral story about a family getting shamed for their hotel heist in Bali earlier this year. Have you taken anything from a hotel before?
#2 Blood Pipe Still Spewing Toxic Waste
View this post on Instagram
More than two years ago, photographer Tavish Campbell found a salmon processing plant off Vancouver Island, British Colombia was directing its wastewater into a channel where wild salmon swim. A sample of the red stream of gore and scales were sent to be analysed and found that it contained (you may want to sit down for this) intestinal worms as well as the Piscine Reovirus.
After Campbell's videos were circulated, the fisheries minister of the time said that they "must do more" to protect the environment. However, even now, two years later nothing has changed and the wild salmon that return to the channel to nest have dwindled from a projected 5-million to a mere 600,000 in 2019!
#3 The Birds Have Hats!
Two tiny pigeons in Las Vegas have been caught on camera sporting even tinier cowboy hats strapped to their heads. The birds have been named Cluck Norris (with a red hat) and Coolamity Jane (with a pink hat). There are rumours of a third bird with a brown hat but nobody has nabbed a photo of him or her yet.
It sounds hilarious and the images are cute, but a pigeon rescue group noted that some of Cluck Norris' feathers were loose around his hat causing concern that the hats were glued on and animal safety is at stake. The group has set traps to try to assist the birds in removing the hats but so far, they have had no luck.
Charles Walcott, a Cornell University ornithologist, told The Times he does not believe the birds are in any grave danger and the Las Vegas Metropolitan Police Department told reporters it "does not appear to be a police matter at this time," but we don't know for sure because the pigeons aren't telling any tales at present.
What happens in Vegas hey.
#4 Free Cocktails at Check-in!
Things have been a little more than stressful in Los Angeles International Airport (LAX) ever since they banned road side pickups for rideshare apps like Uber and Lyft. Instead of easing congestion, the new system of shuttling passengers to a nearby parking lot caused some people to wait up to an hour just to get picked up!
But one hotel in the area is trying doing their bit to try to help travellers relax after their airport taxi ordeal. Only two miles from LAX, The AC Hotel in South Bay is offering a free welcome cocktail names "LAXit" for everyone who took an Uber of Lyft to the hotel.
The boozy cocktail is made with vodka, tequila, rum, gin, and Cointreau, and topped with grapefruit and orange juice, garnished with a burnt orange wheel and basil leaf from the hotel's own rooftop garden, which honestly sounds absolutely delicious! The drinks are limited to one per customer and, subject to availability, are on hand through Jan. 31, 2020.