Vibrant. Restless. Dynamic. Hong Kong at night is full of glittering lights, its streets and roads pulsing with traffic and people. The sight of the city's skyscrapers at night was what it gave it its nickname 'The Pearl of The Orient'. Whether you're a night owl who starts yawning at 10 or a die-hard party animal who won't stop till you drop, Hong Kong's night scene has something to offer. Stock up on some coffee. You're going to need it!
Read also: Guy's Guide: 5 Hong Kong Hikes Your Legs (And Instagram) Will Thank You For
#1 See The Lights Turn on at Victoria Peak

Victoria Peak is the best place to feel the restless hum and vibrancy of Hong Kong, and to take in the beautiful city from afar. It's a famous vantage point, and to enjoy the best of day and night views you should get there around 6.30 pm, before sunset. Then, find a good spot on one of the walking trails, or on The Sky Terrace, and wait for the sun to set. To get there, you can take the Peak Tram, located on Garden Road, which is a short stroll from the Central MTR Station.
#2 Hop on the Big Bus Night Tour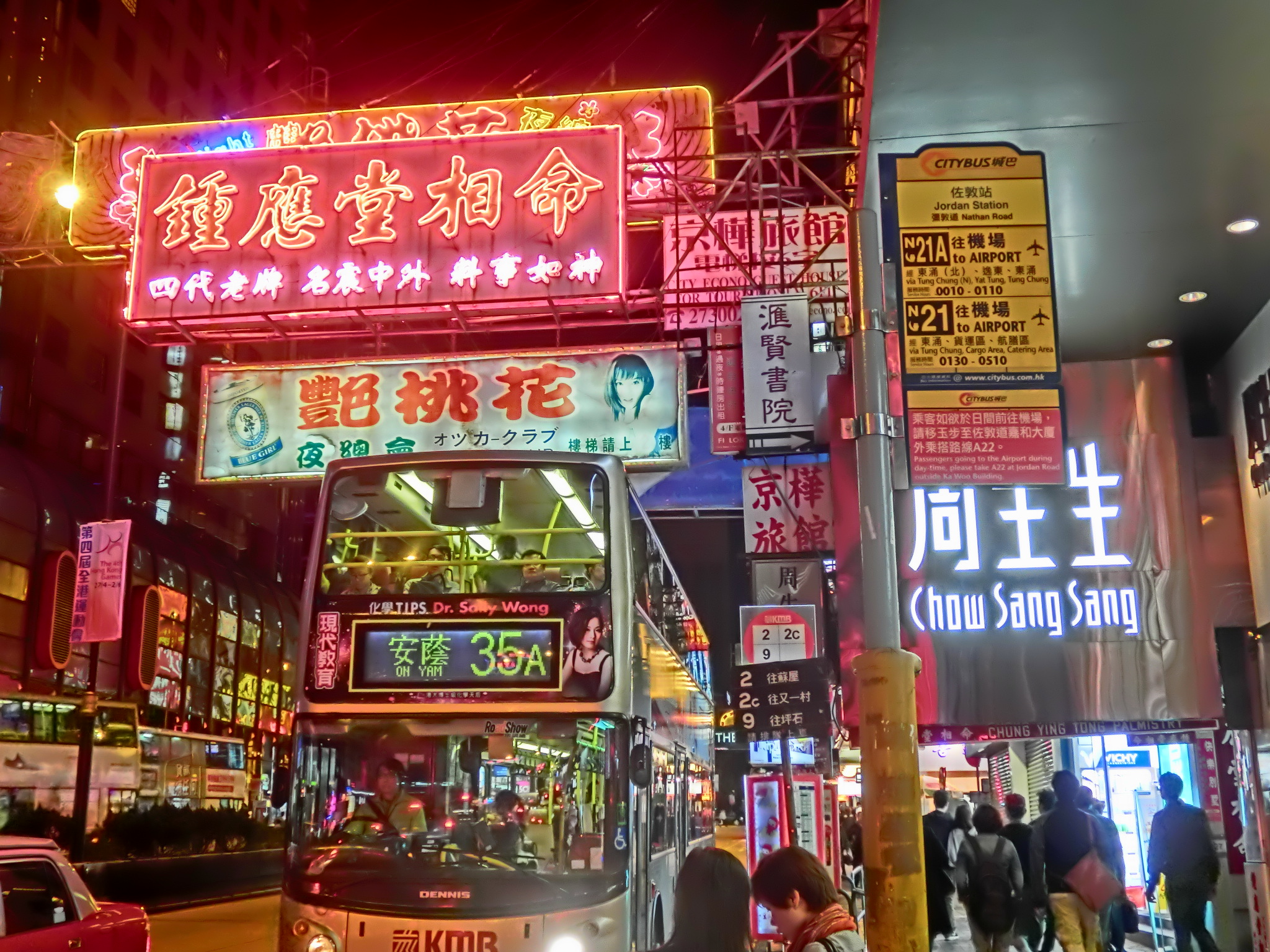 Starting at Tsim Sha Tsui, its route goes by bustling Nathan Road, Temple Street Night Market, the Clock Tower, and the Hong Kong Coliseum. The entire ride takes approximately one hour, and it takes you through the heart of Hong Kong when it is at its most vibrant. The tour gives you the option of getting off at Ladies Market or Temple Street Night Market so you can explore. If not, the route ends back at the Avenue of Stars.
#3 Dazzle at the Symphony of Lights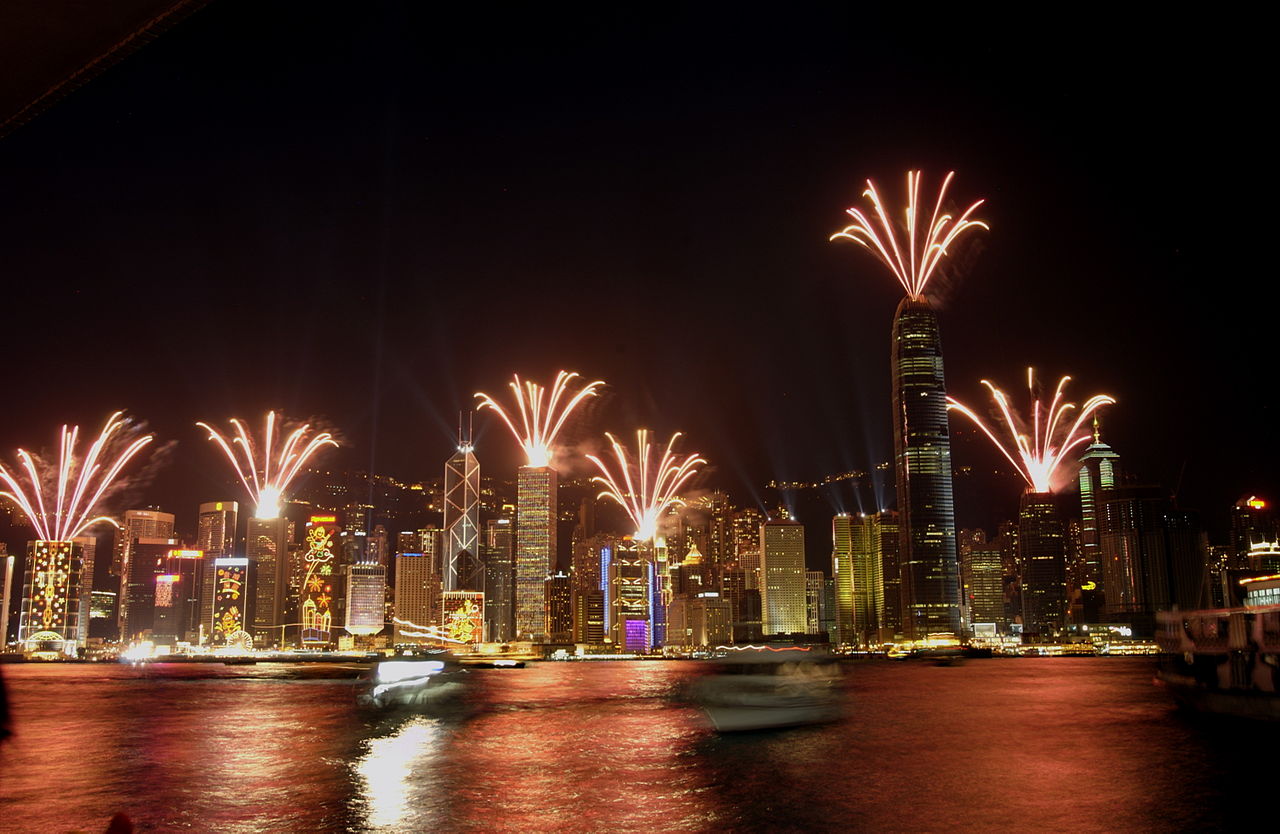 The Symphony of Lights is fifteen minutes of lights piercing the night sky above the Hong Kong skyline, making it look even more dazzling. Recognised by the Guinness World Records as the "World's Largest Permanent Light and Sound Show", Symphony of Lights is created by synchronising the lights of key buildings along the harbour. It includes decoration lights, laser lights, and digital fireworks that shoot out from 45 buildings along the harbour.
#4 Bet on a Horse at Happy Valley

Dating back to 1844 and surrounded by high-rise buildings, the Happy Valley Racecourse isn't what you'd expect from a typical modern racecourse. A lot of people, though, agree that that's what makes it more fun. Cheering and yelling is tough work, so after that, you can grab a bite at one of the seven restaurants in the complex. Otherwise, you can head up to the Hong Kong Racing Museum on the second floor and learn more about Hong Kong's enduring pastime.
#5 Admire the Skyline From Victoria Harbour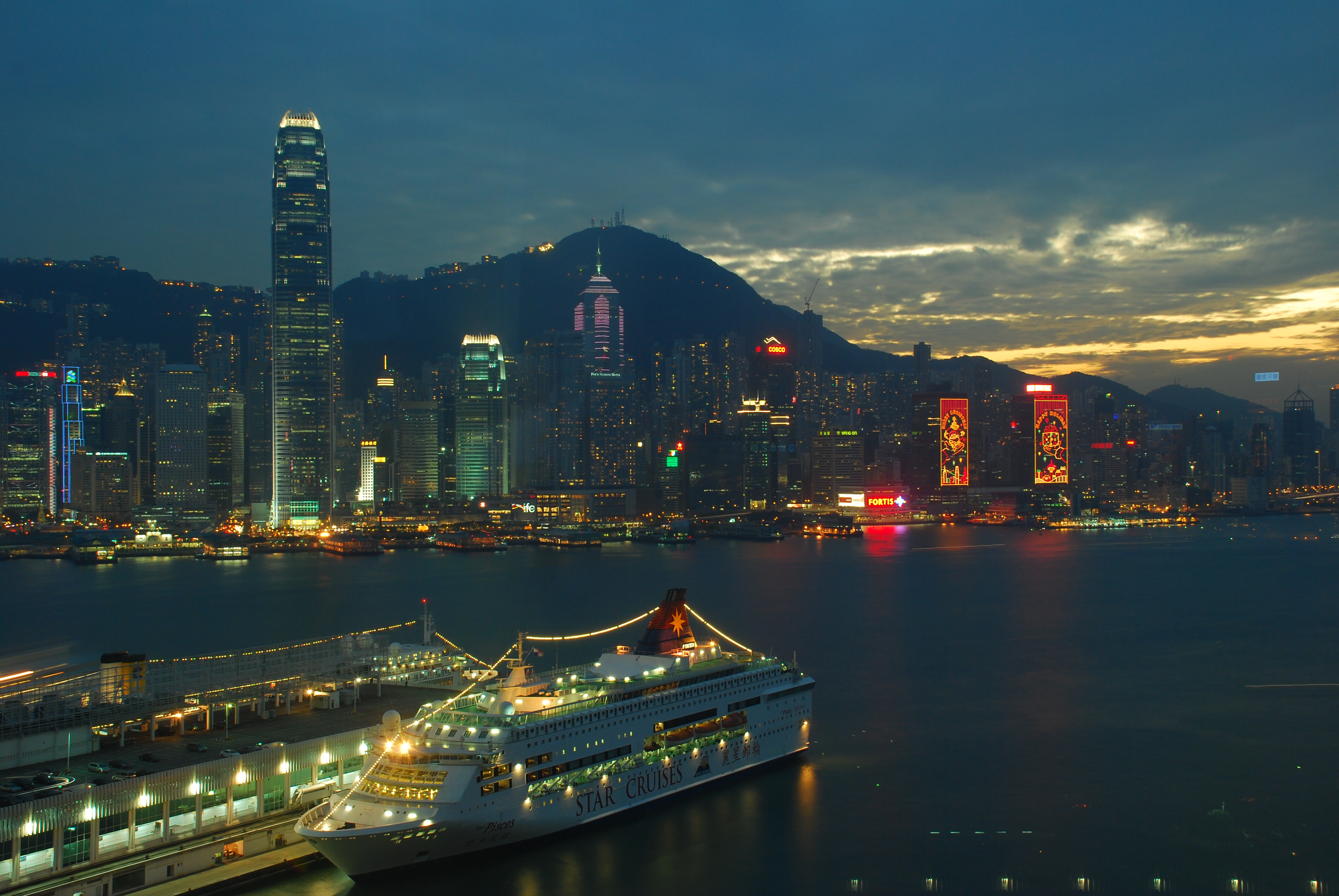 There are many options that you can explore for a Victoria Harbour Cruise. Vessels leave from piers on both the Hong Kong and Kowloon side. It can be as simple as showing up at the docks and buying a ticket for one of the evening cruises. The Star Ferry Harbour Cruise is one such example. It's one of the most well-known cruises, and it's great value for money. If you're looking for something a little more special, then trying booking one of the cruise packages. A lot of these will include dinner at places like the Jumbo Floating Restaurant or one of the seafood villages.
#6 Dine at Jumbo Kingdom Floating Restaurant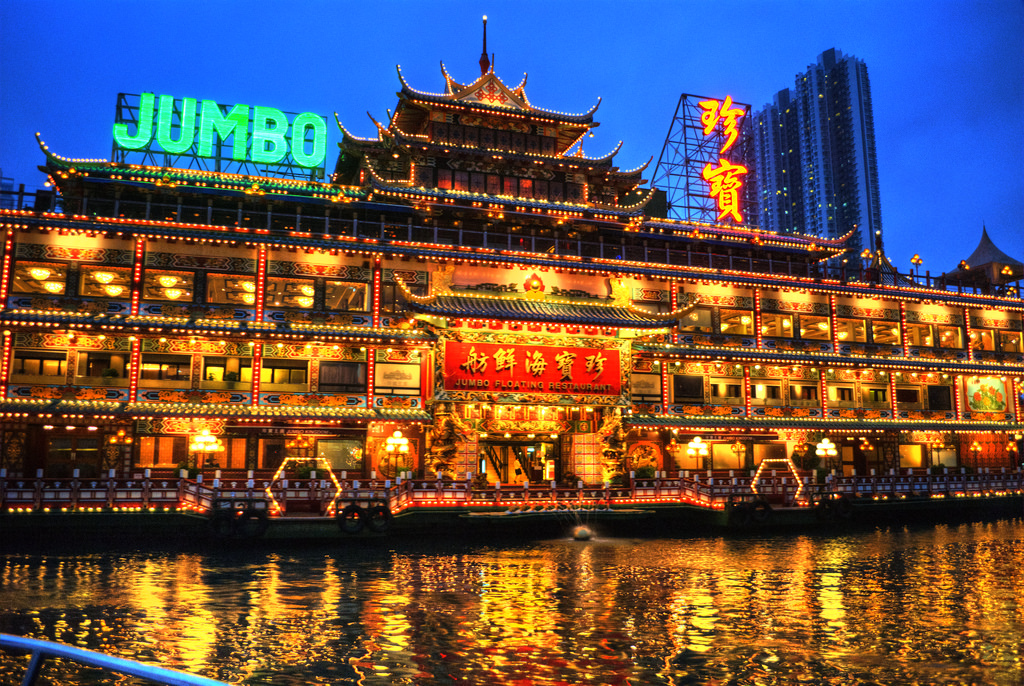 It really lives up to its name. The Jumbo Kingdom is a great, shining icon on the Aberdeen Harbour, with fluorescent lights reflecting on the water, the inside bustling as dish after dish of seafood and Chinese cuisine is served. you can opt to eat in one of three places. The first is Topdeck, which is, unsurprisingly, located on the top deck of Jumbo. It serves Western cuisine. Next is the Dragon Court, which is where most people experience when they come to Jumbo. It's a fine-dining Chinese restaurant that serves authentic and innovative Cantonese cooking.
#7 Embark on a Wan Chai Ghost Hunt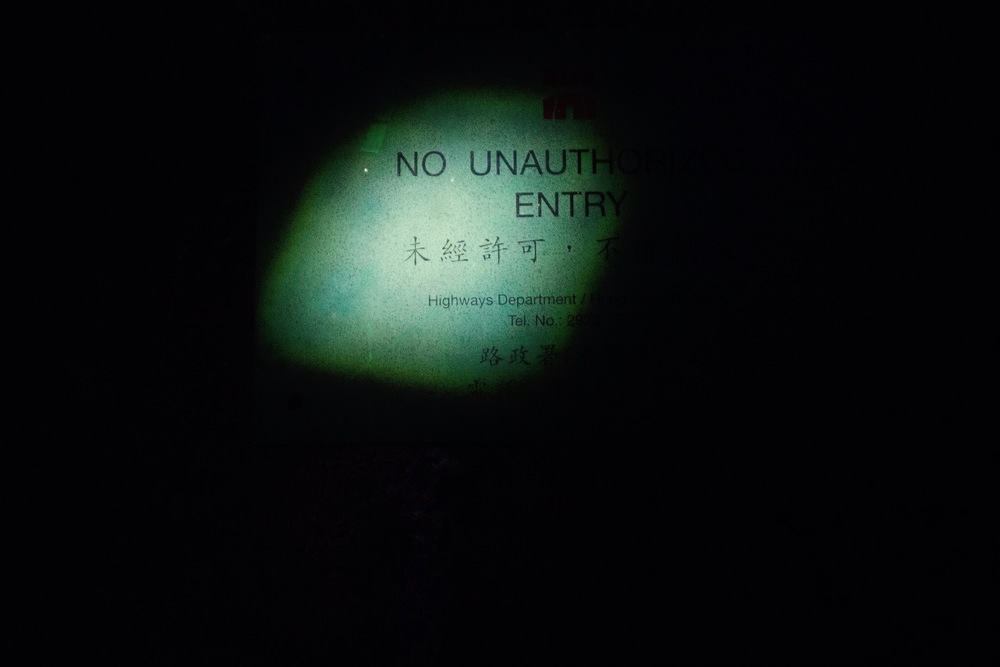 It's known as one of the most haunted places in Hong Kong, in part due to the horrors that happened there during the Japanese Occupation in the 1940s. The tour winds its way through different heritage hotspots in Wan Chai, and the stories told are deeply entrenched in their historical contexts. You'll leave with both goosebumps and a deeper knowledge of Hong Kong's history. The tour also involves climbing steep steps and walking in dark places, so pregnant woman and people with back, neck, and heart problems are also not advised to join.
#8 Chill Out at Lan Kwai Fong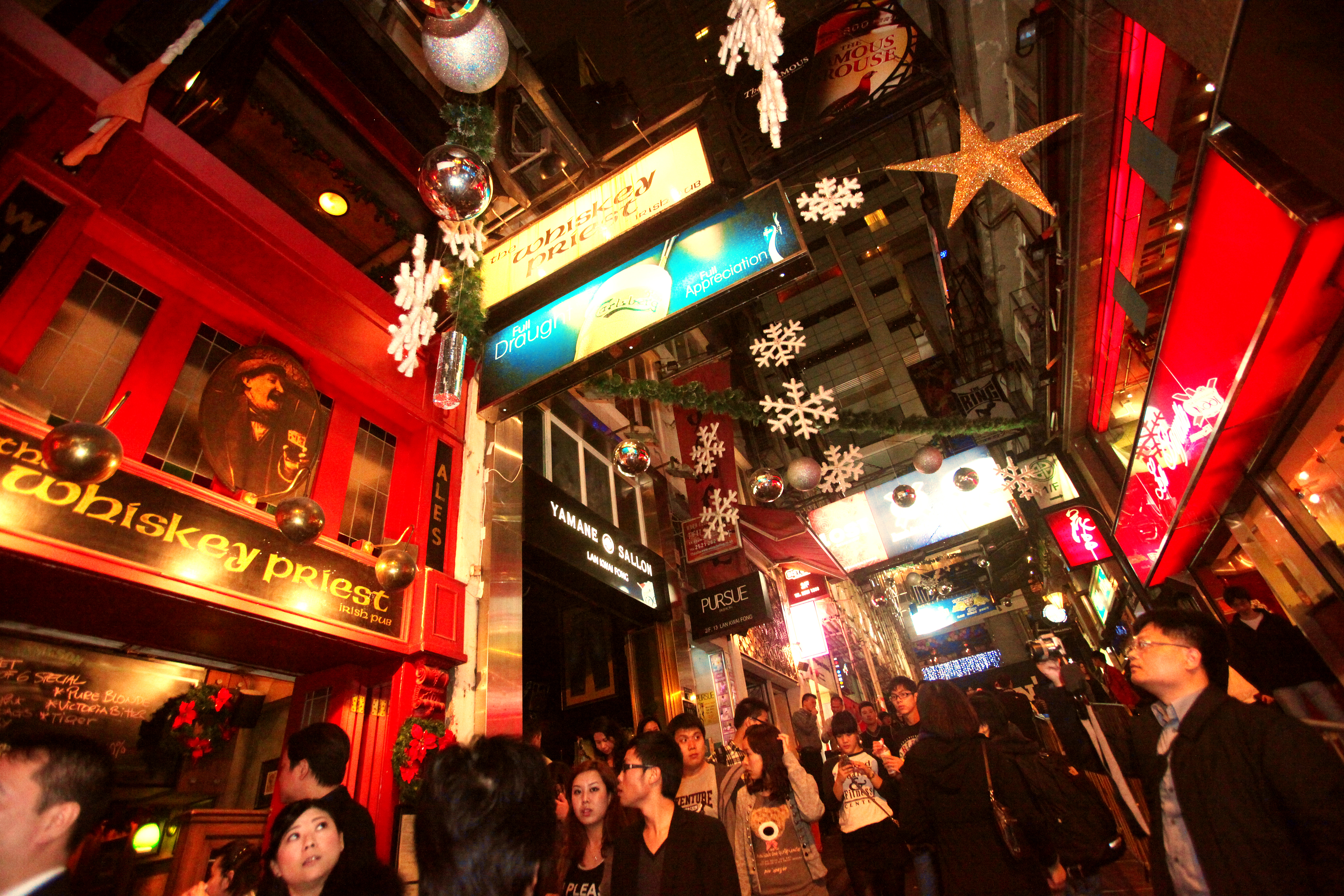 will come in handyThis is Hong Kong's legendary nightlife zone, with over 90 restaurants and bars. Lan Kwai Fong is popular with expatriates, and it's the place to be if you're looking to drink or dance in a club. It's located a short walk away from Central MTR Station – you'll know it once you see it. Once it starts getting late, the street is packed with people searching for a suitable bar, with promoters vying for attention.
#9 Get Artsy at the Fringe Club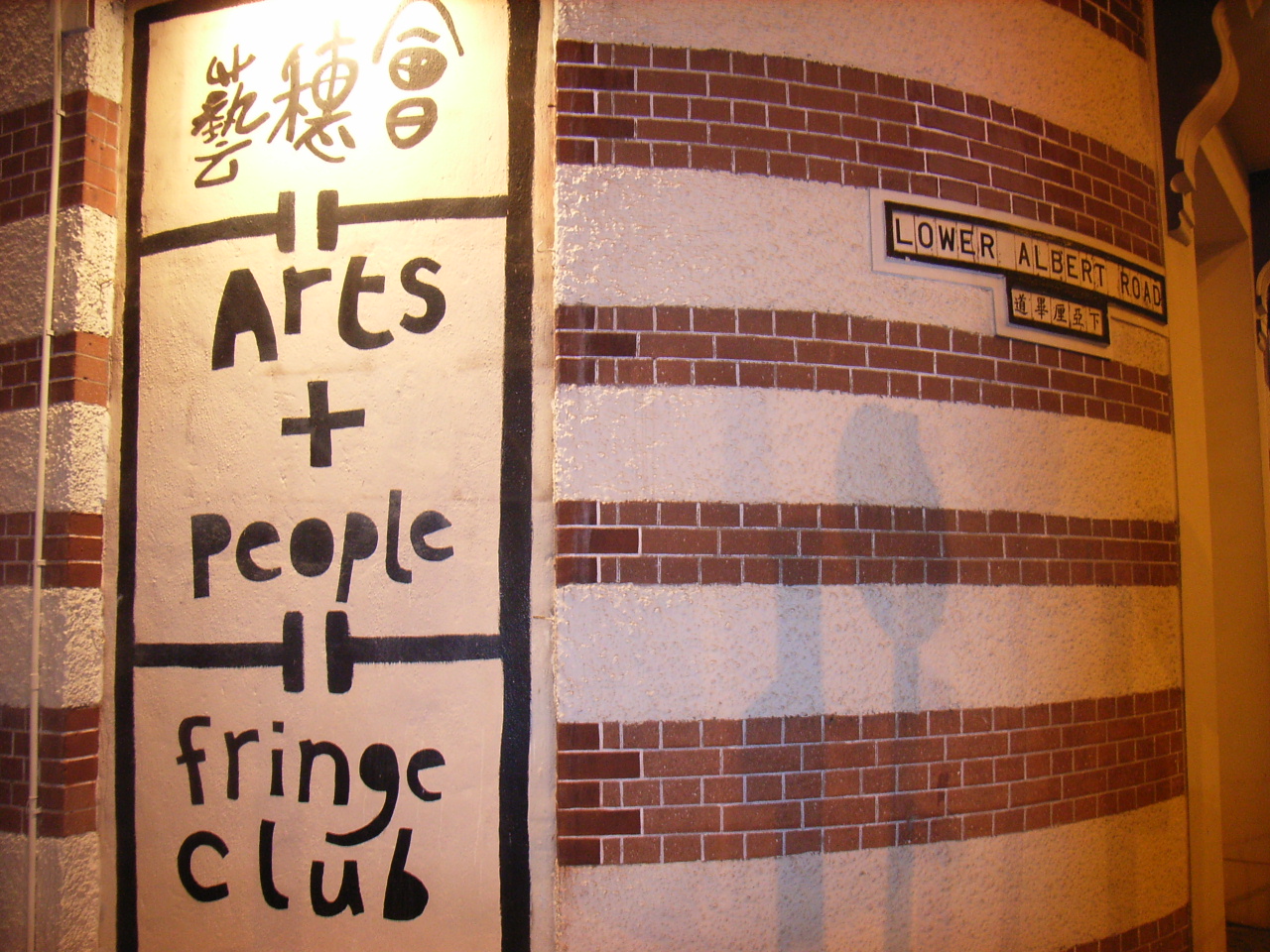 The Fringe Club prides itself on providing upscale avant-garde entertainment. Formerly a dairy warehouse, it's been renovated to include a theatre, art gallery, photo gallery, rehearsal space, and studio. It has two bars that you can choose from, and one of them is on the building's rooftop. Throughout the week, the club hosts a variety of performances, ranging from theatre performances to live music and book readings.
#10 Take a Midnight Cycle from Tai Po to Tai Mei Tuk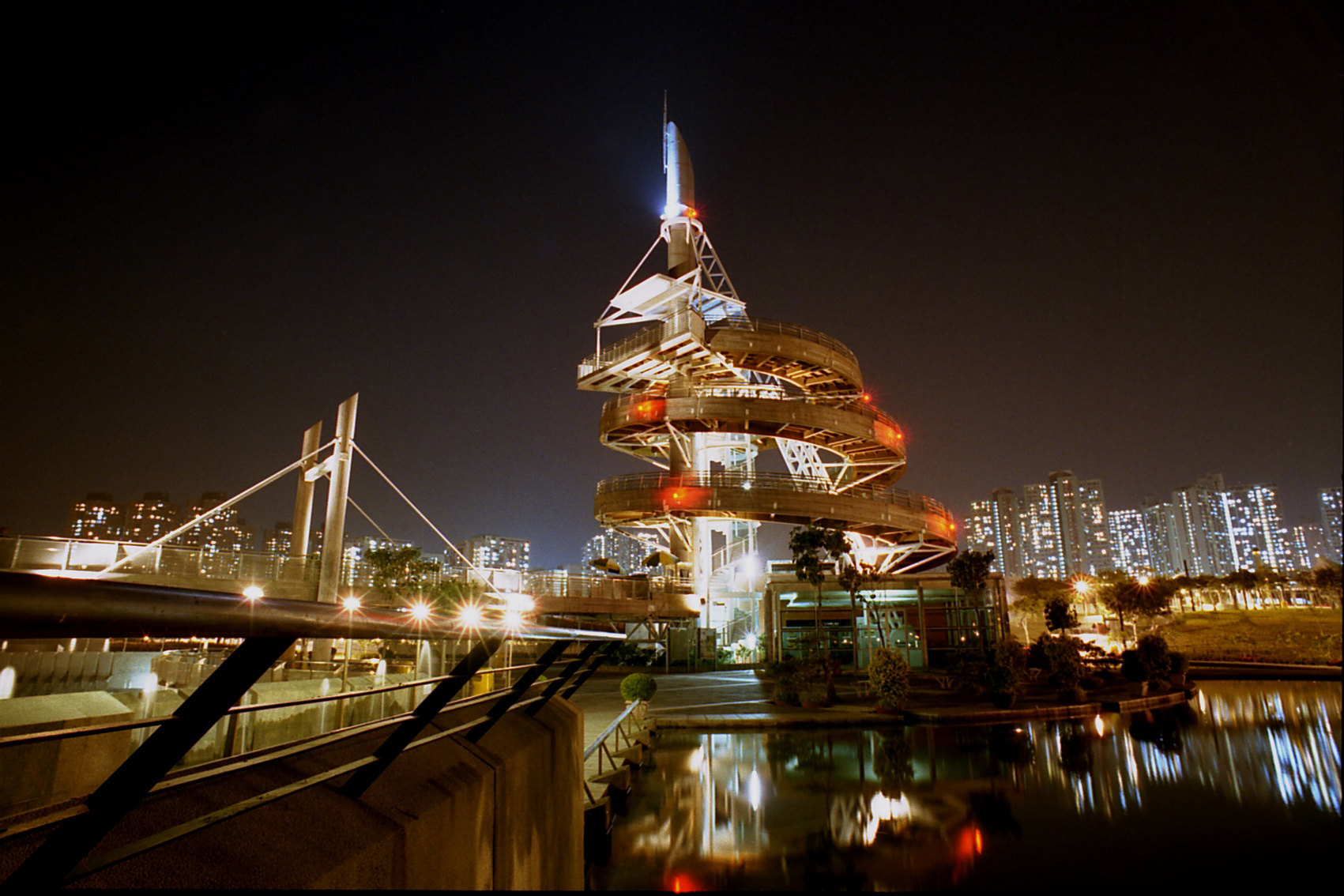 The route between Tai Po and Tai Meu Tek makes for a leisurely cycle, taking you across a huge dam with beautiful views of Tolo Harbour and Plover Clove. It's a popular escape for urban dwellers, and the sense of isolation is further enhanced when you go at night. The route is approximately 9 kilometres (5.6 miles), and will take you around 1.5 hours to finish. You can rent bikes in the town centre of Tai Po or at Tai Po Waterfront Park.
The article appears originally on Trip101