A runway of a different kind, sky's the limit for how stylish airline uniforms can get. Fashion designers are commissioned, local influences come into play and catwalks are held to debut the new looks. Last week we gushed about Malaysia Airlines partnering up with local maven Farah Khan for a new kebaya, but when it comes down to our personal favourite carrier couture, we've picked these:
#1 

Qantas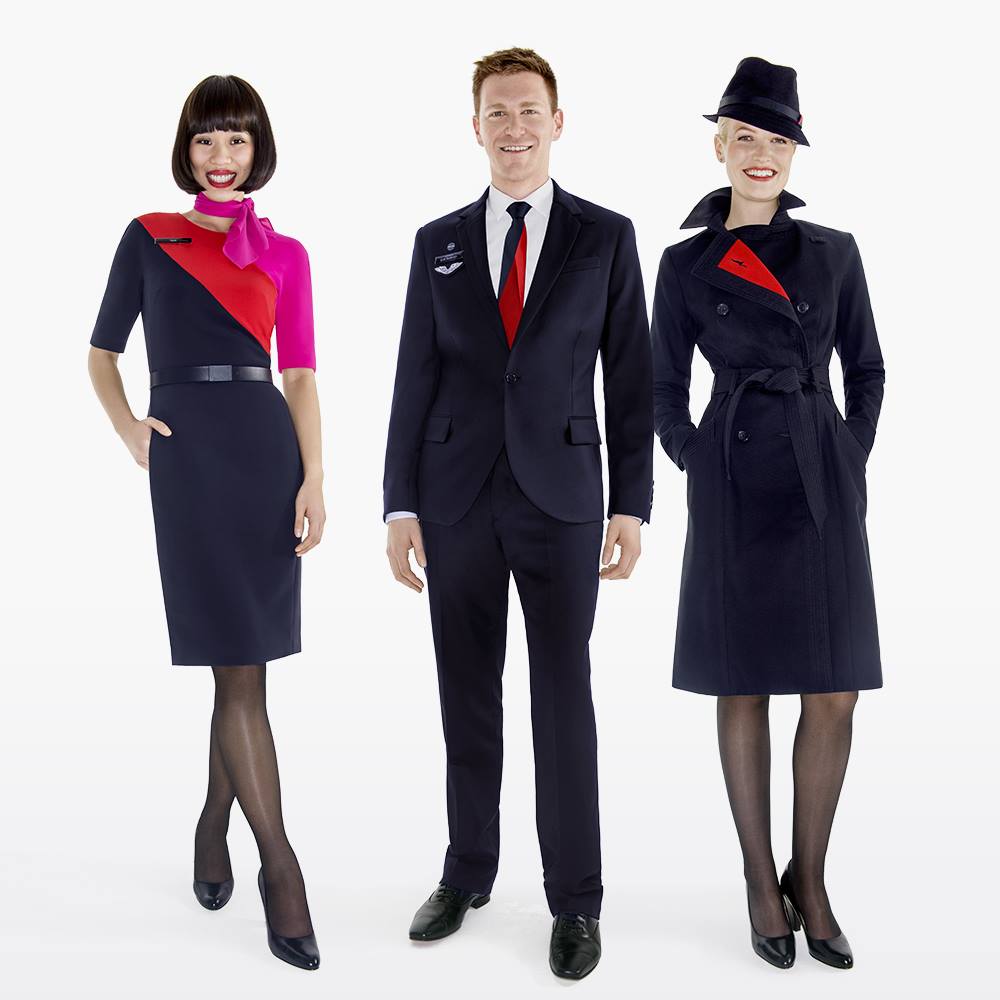 Parisian fashion designer Martin Grant really gets the Aussie personality — the bright colour accents are perfect for representing the Australian airline. Grant presented over 35 designs to keep things current and this look is just the beginning. The collection debut even had Miranda Kerr walk the runway but some deemed the outfits 'too sexy' and impractical for the crews' tasks — sacrifice in the name of fashion?
#2 Air Canada rogue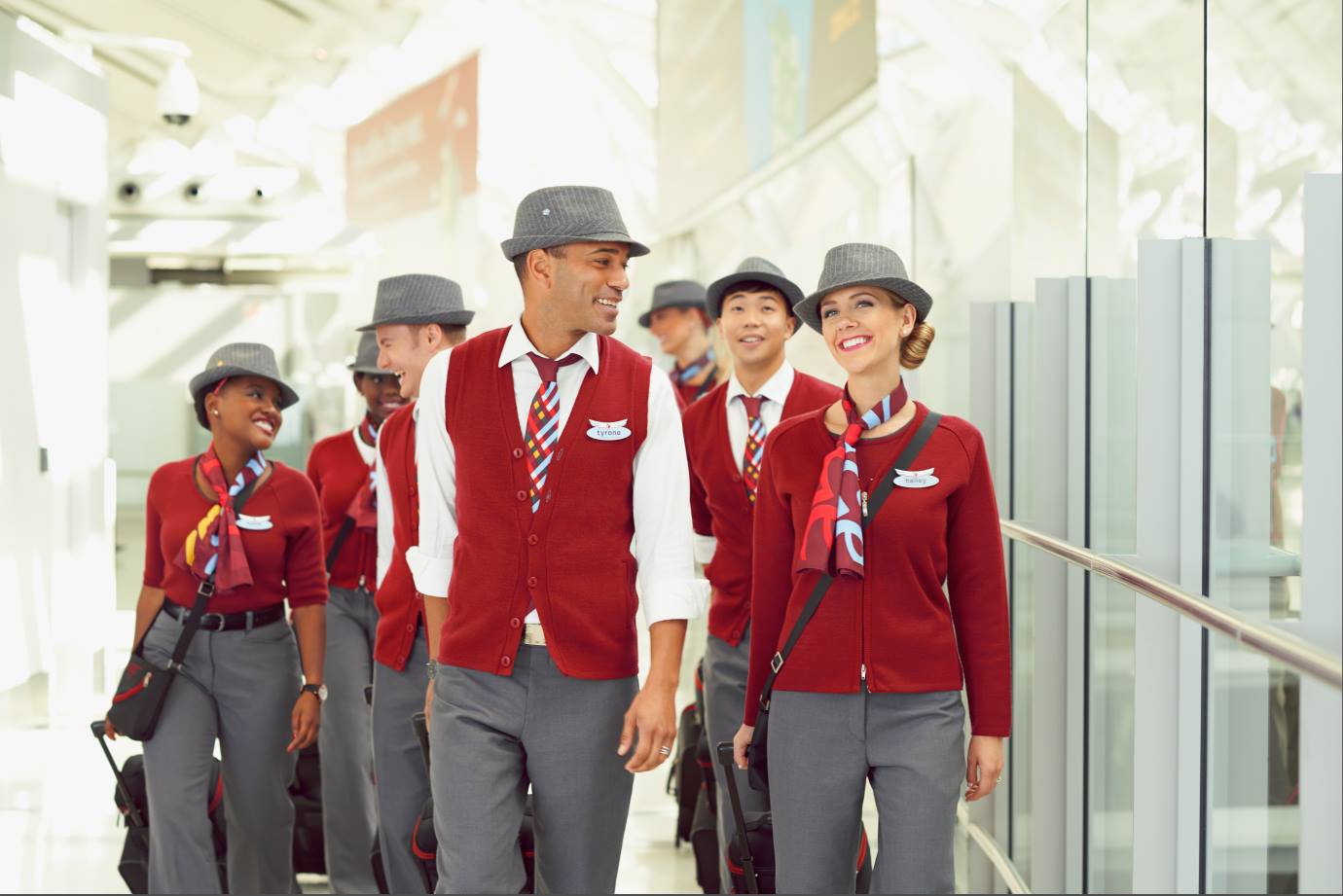 Hipster chic? Inspired by Will Schuester of Glee? The low-cost airline rolled out their new uniforms and quickly got attention of social media. Until then, they weren't the most popular airline outside Canada and yes, the rogue is meant to be in lower case. The fedoras and casually unbuttoned vests  are the designs of Canadian designers VF Imagewear.
#3 
Etihad Airways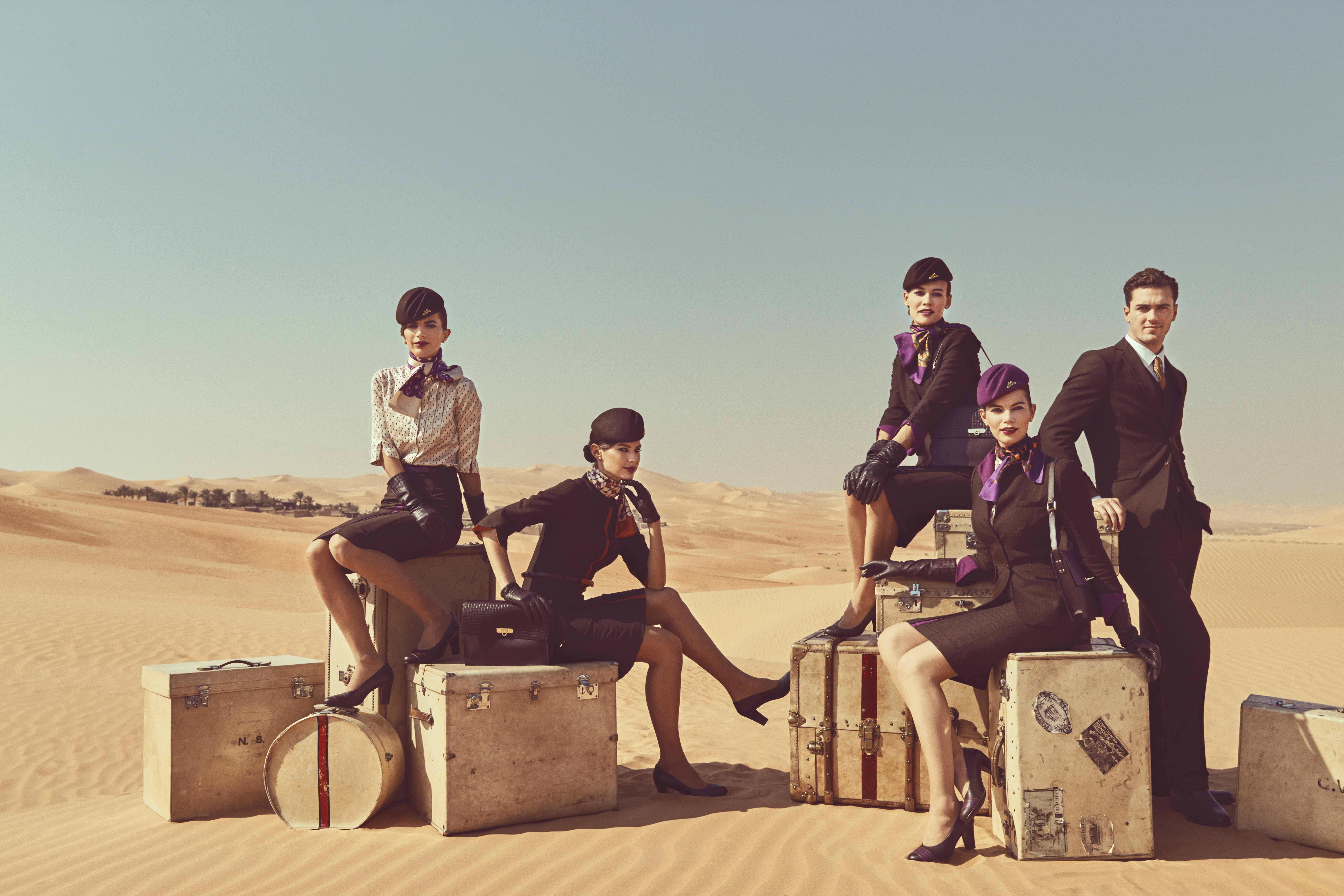 The Vogue of the skies comes from Etihad's couture campaign. The uniforms are works of Italian Haute Couturier Ettore Bilotta, with a royal colour palette of purple that exudes luxury. No trousers for the women and well-tailored suits for the men, the designs were designed to complement the aesthetics and hues of the spectacular Abu Dhabi.
#4 Air France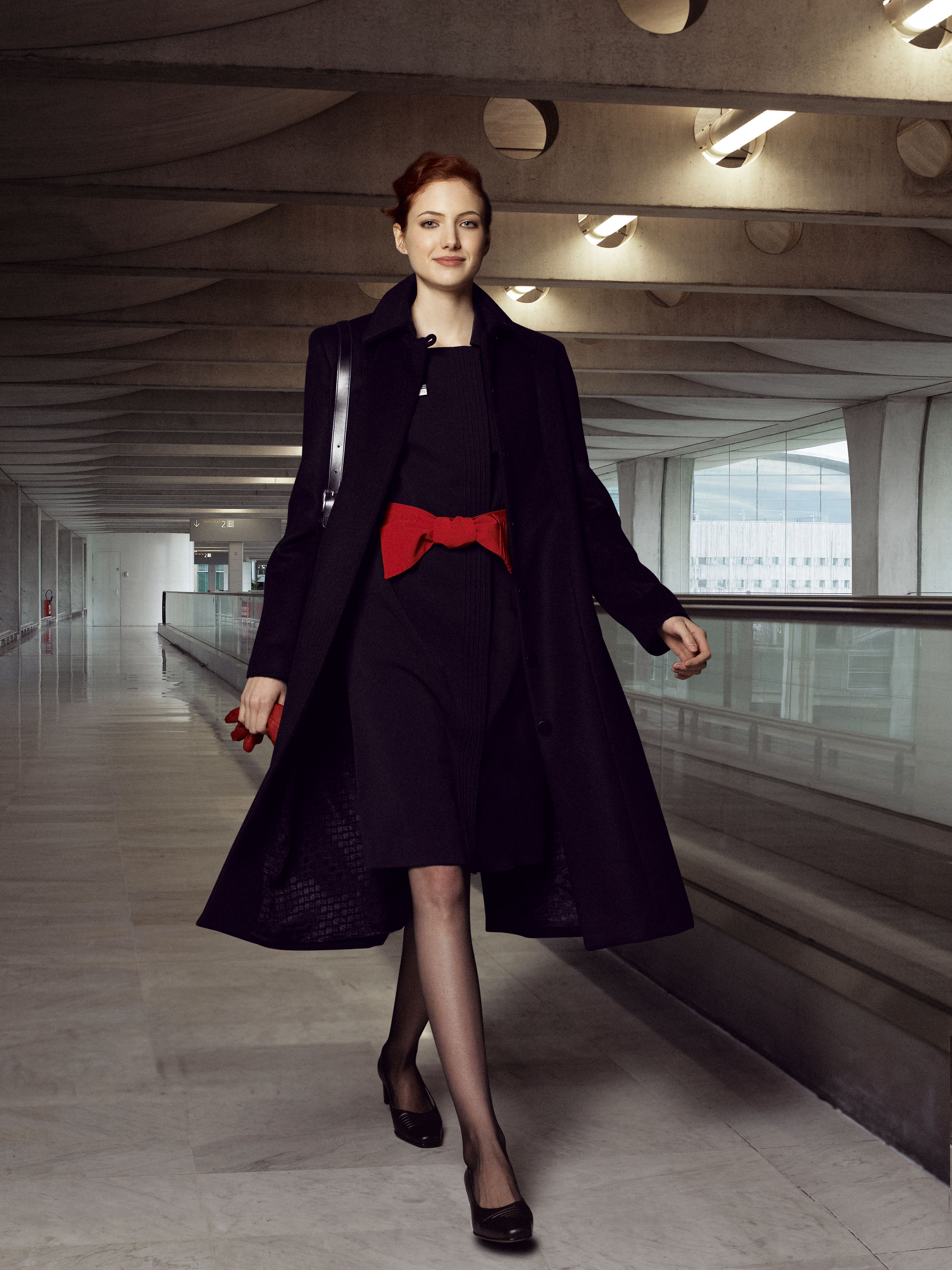 What would this list be if not graced with Air France's Christian Lacroix designs? Bringing that je ne sais quoi to the skies, Lacroix is behind over 100 items of clothing and accessories, from the tie clips right down to the black pumps. Lucky first class passengers even get a signed set of pyjamas by the man himself.
#5 Singapore Airlines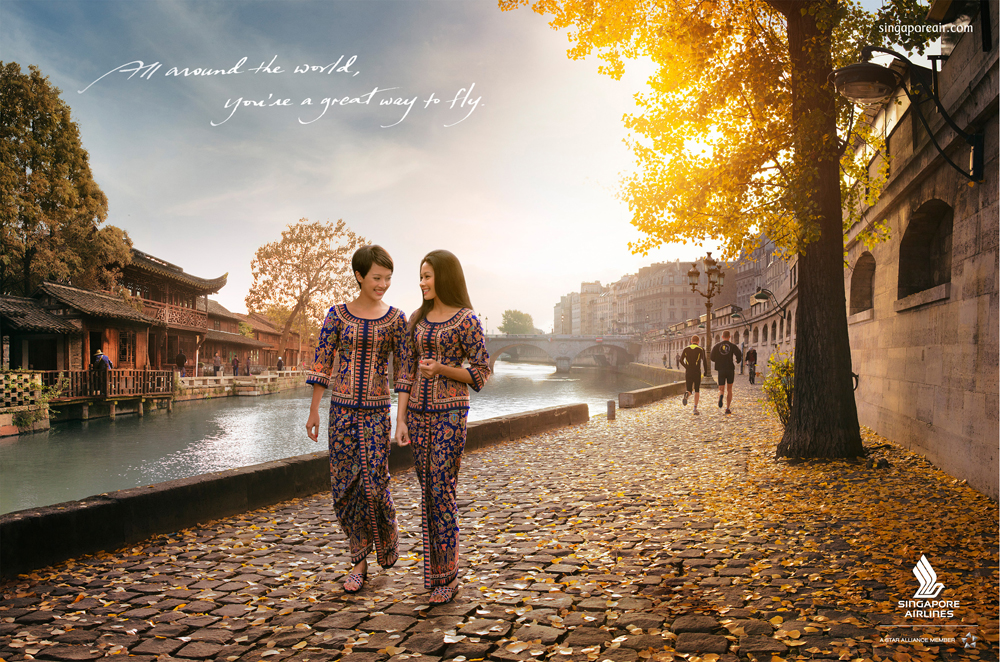 The iconic kebaya is so… iconic, that it hasn't been changed once since its original design in 1968. The 'Singapore Girl' look was designed by French couturier Pierre Balmain back when the carrier was merged with Malaysia, but Singapore called dibs after the divide (smart move!). Some say the marketing campaign geared towards female cabin crew is sexist, but you can't deny the graceful image Singapore Airlines has set all across the skies.
Pack your tote and let's go.