Incredible marine life. Azure blue waters. Powder-like sandy beaches. Tilted palm trees. If that isn't a picture of paradise, we don't know what is. With a total of 7107 idyllic islands catering to everyone from backpackers to the most discerning of travellers, it's a wonder why more people don't visit the Philippines! If you want to party like a rock star, there's an island for that. Surf with the pros? Swim with the biggest fish in the world? Go deep-sea fishing? Or, our favourite: do nothing at all. Here are our picks of the 9 best islands in Philippines!
#1 Palawan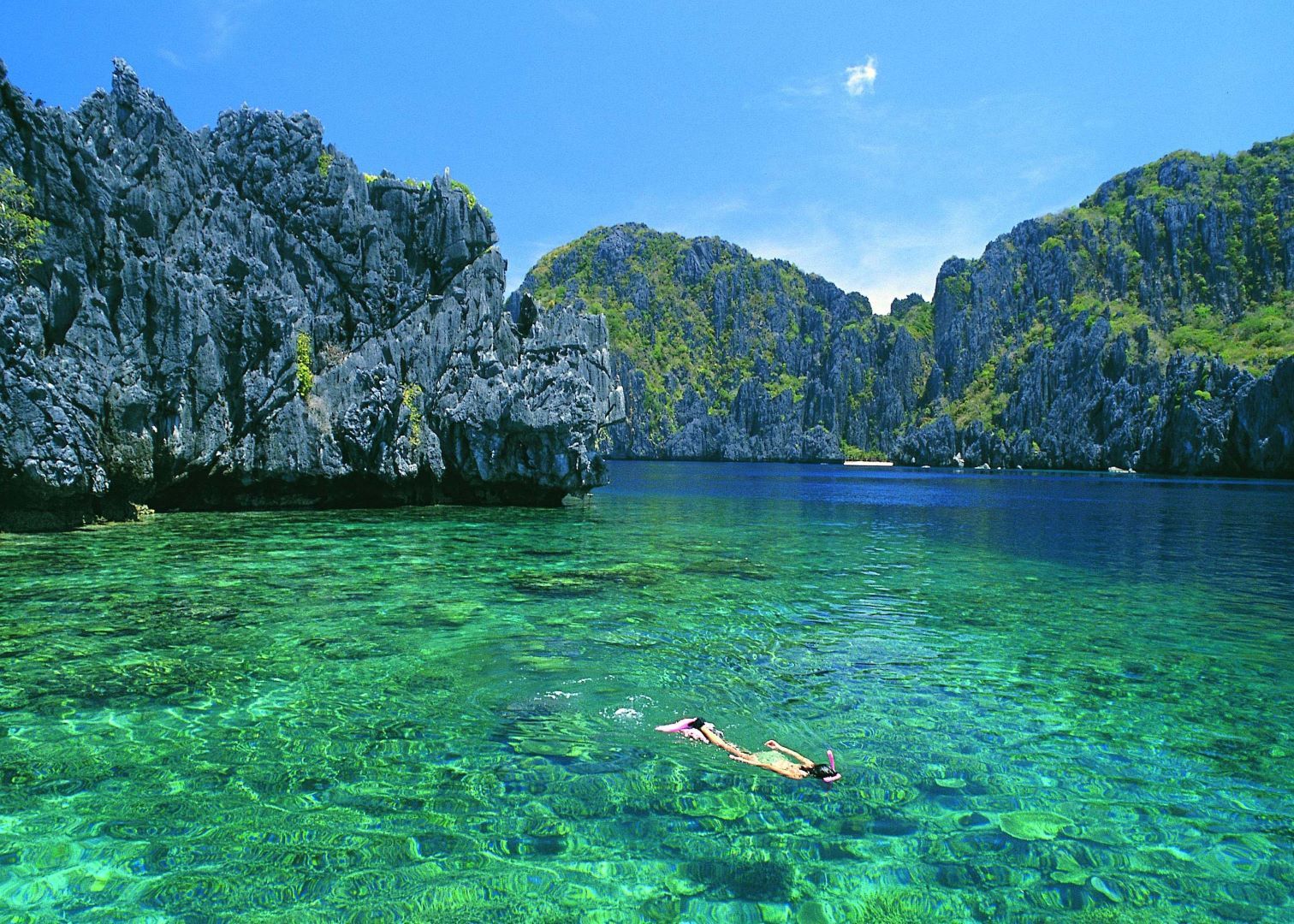 Southwest of Manila lies the Palawan archipelago and at its tip is El Nido where you'll find towering marble cliffs, white sand beaches (there are about 50 to choose from), over 30 dive sites with water so clear you can see fishes swimming several meters below the surface. Scenes of Bourne Legacy were shot here, as were parts of The Amazing Race – and if it's good enough for Jason Bourne, it's good enough for us (no assassins here)! Great for island hopping, there are many ah-may-zing small islands off the coast of El Nido, so rent a boat, pack up some lunch and be on your way to discover enchanting lagoons, secluded beaches and the marine reserve that is Bacuit Bay.
See TLN's Palawan dreamy island resorts here.
#2 Pangulasian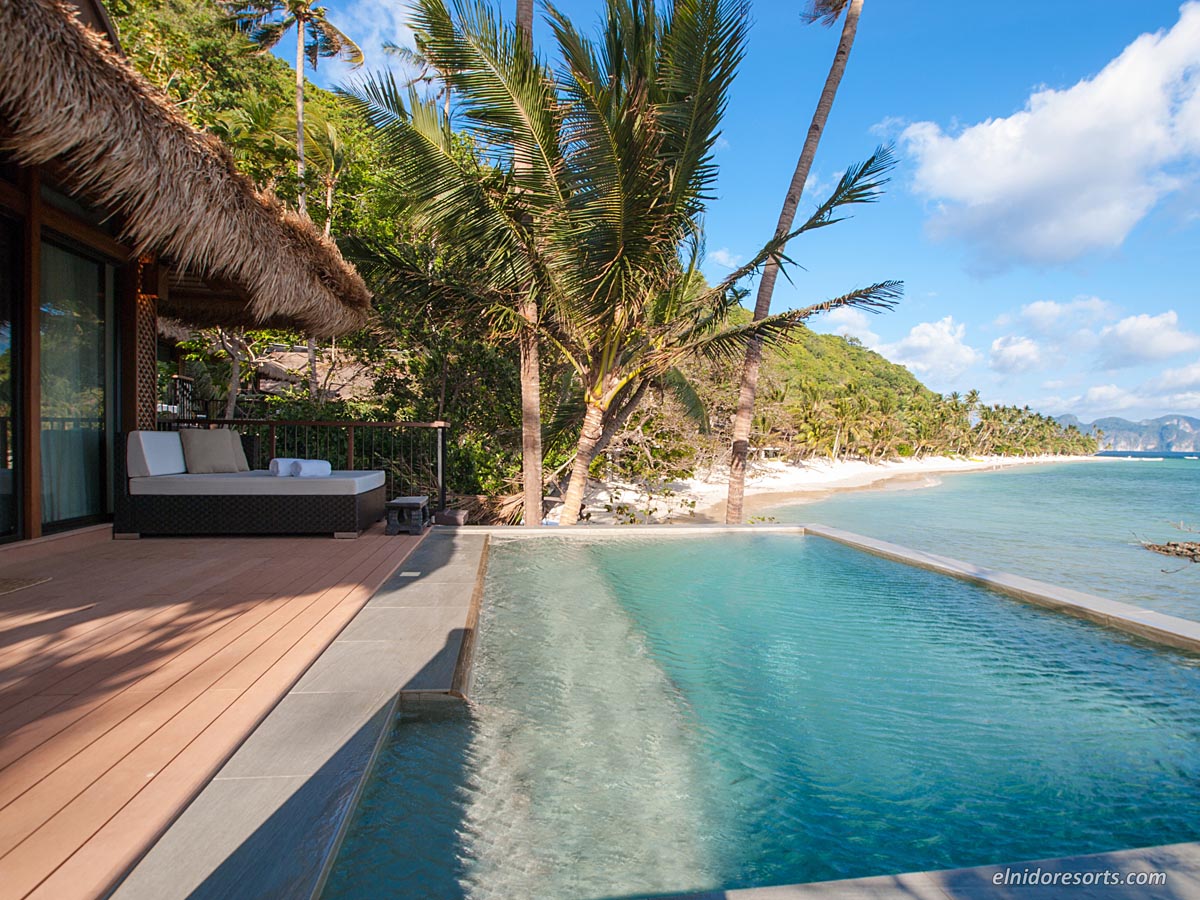 A short 25-minute boat ride off the coast of El Nido is Pangulasian Island, also known as the 'Island of the Sun' for its breathtaking views of both the sunrise and sunset. We wouldn't mind being stranded at this small and exclusive (just the way we like it) slice of heaven – decadent luxury villas await with surreal views of the South China Sea. It's also a fully ecquipped PADI Resort Center so you could spend your days exploring the underwater world.
#3 Coron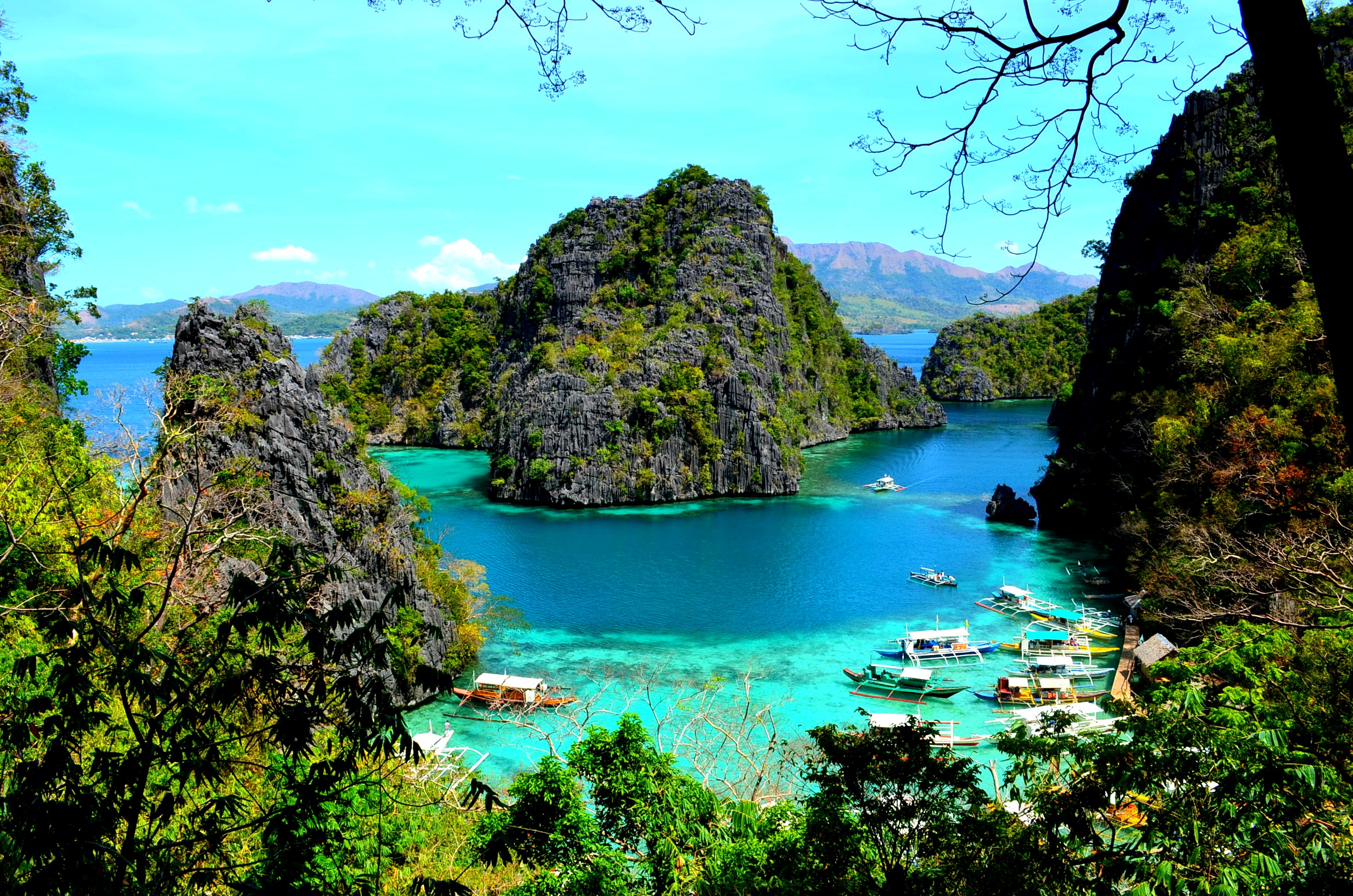 The third-largest island in the Calamian Islands in northern Palawan, Coron has many treasures to offer.  Pack your snorkelling equipment and hiking boots – this is one for the explorers! It's beautiful as it is mysterious: jagged rocky terrains meet lush flora meet turquoise waters – there's the sea and then there are the lakes. The stars are Lake Kayangan and Lake Barracuda. The former is protected by mountain walls while the latter offers unique layers of fresh, salt and brackish water and dramatic temperature shifts, which also means the marine life is diverse and lively.
#4 Siargao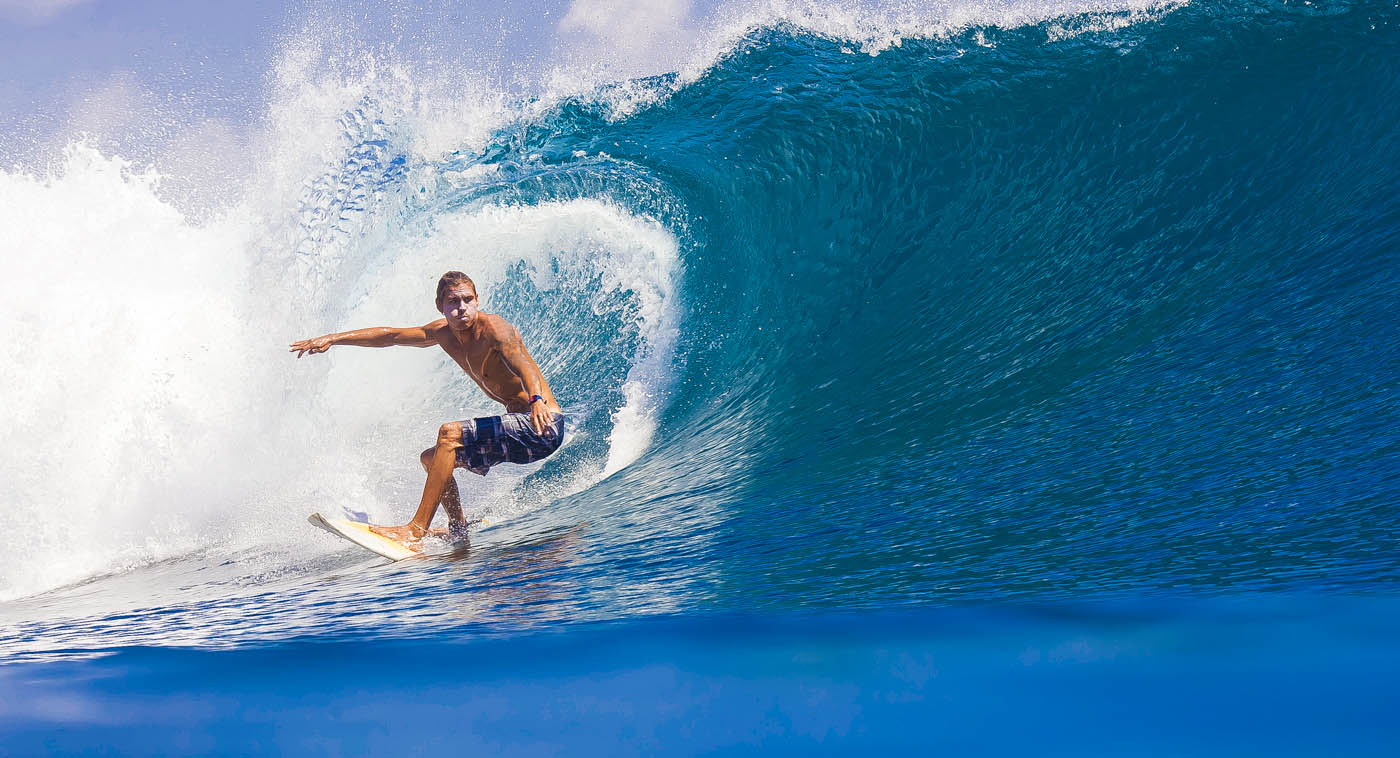 If you surf or dive (or better: both), Siargao is paradise. Situated on the northeastern tip of Mindanao, Quicksilver has hosted surfing competitions here so you know it's world-class. Perfect for thrill seekers – it's close to the Mariana Trench, the deepest part of the ocean – if you're not surfing or diving, you can go deep-sea fishing. Not one for adrenaline-driven activities? There are pristine beaches with mild waves too – perfect for beach bummin'.
Check out the über chic Dedon Island on Siargao.
#5 Boracay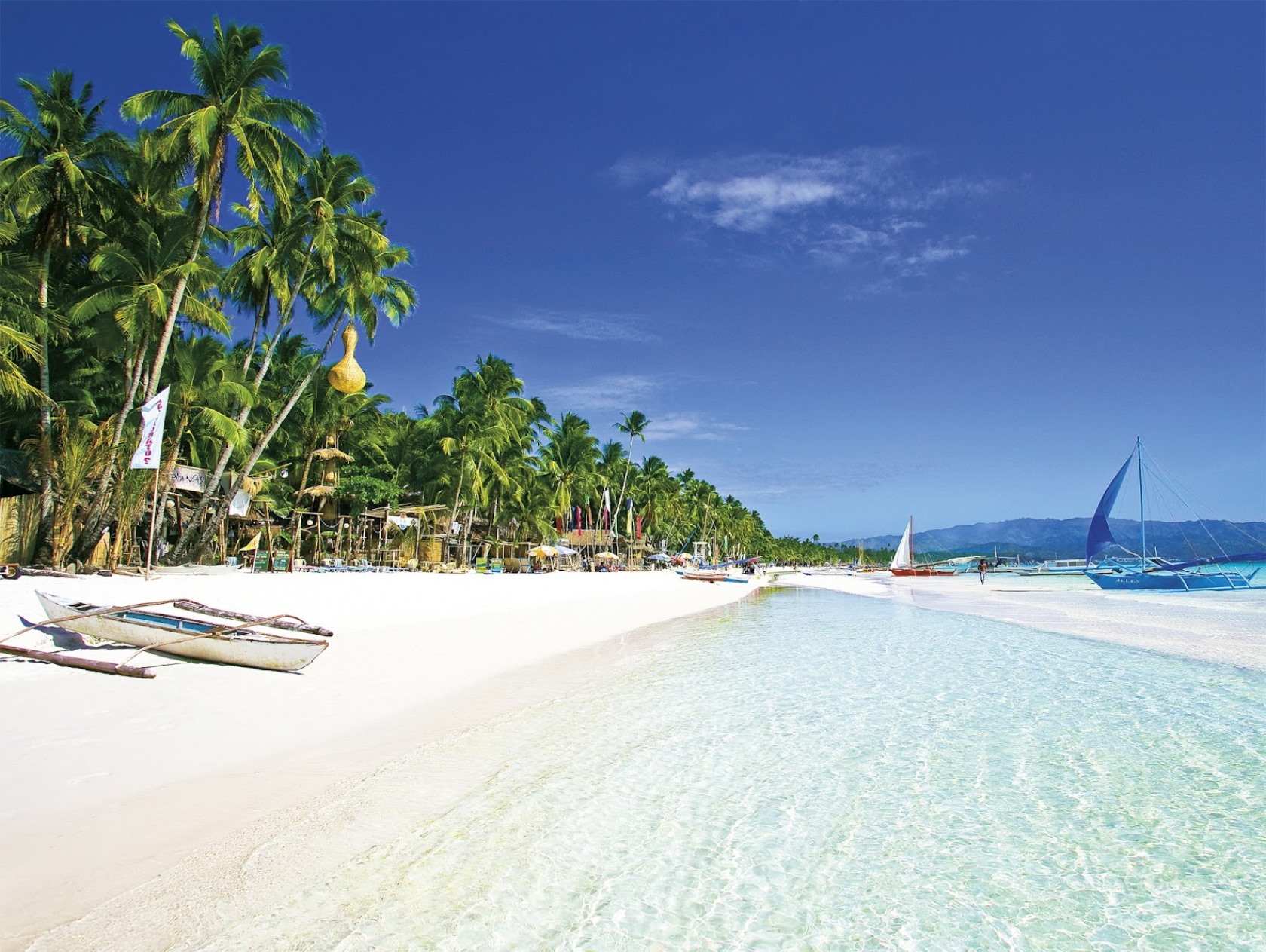 Want to get your party rockin'? Boracay is your island. Stretching approximately 7 kilometers – of which 4 kilometers are beaches – white, powdery sand that leads down to crystal clear water. With plenty of options when it comes to dining and dancing, happy hours here start early and end late into the wee hours of the morning (we'll toast to that)! Need a break from partying? There's a calmer side to Boracay too, with secluded strips of sand, coves, and cliffs.
Check out the heavenly beach resorts on Boracay.
#6 Bicol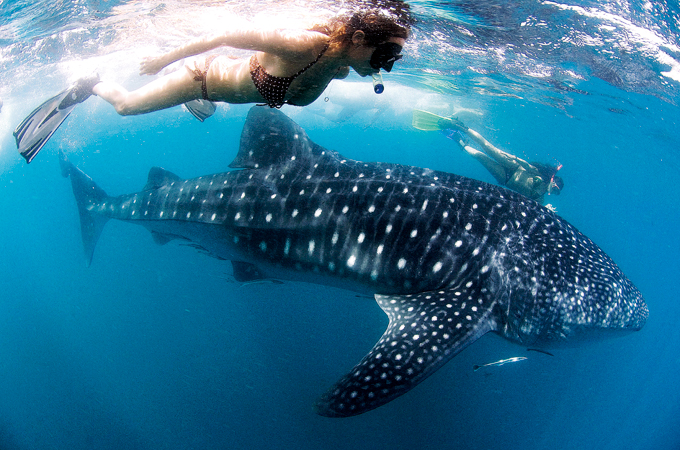 Located in the southernmost tip of Luzon Island, Bicol needs to be on your bucket list (if it isn't already) for this: swimming with whale sharks. For centuries, fishermen have feared the whale sharks that gather in the waters off the coast of Bicol, thinking they're as threatening as their carnivorous relatives. But after marine experts clarified, a ban was imposed on killing whale sharks and instead of being feared, they've become protected and respected sea dwellers. Only small groups are allowed at any one time to swim with them. Forget your scuba equipment – the sharks are spooked by the noise of bubbles so you'll only need your snorkels (and an underwater camera)!
#7 Ariara Island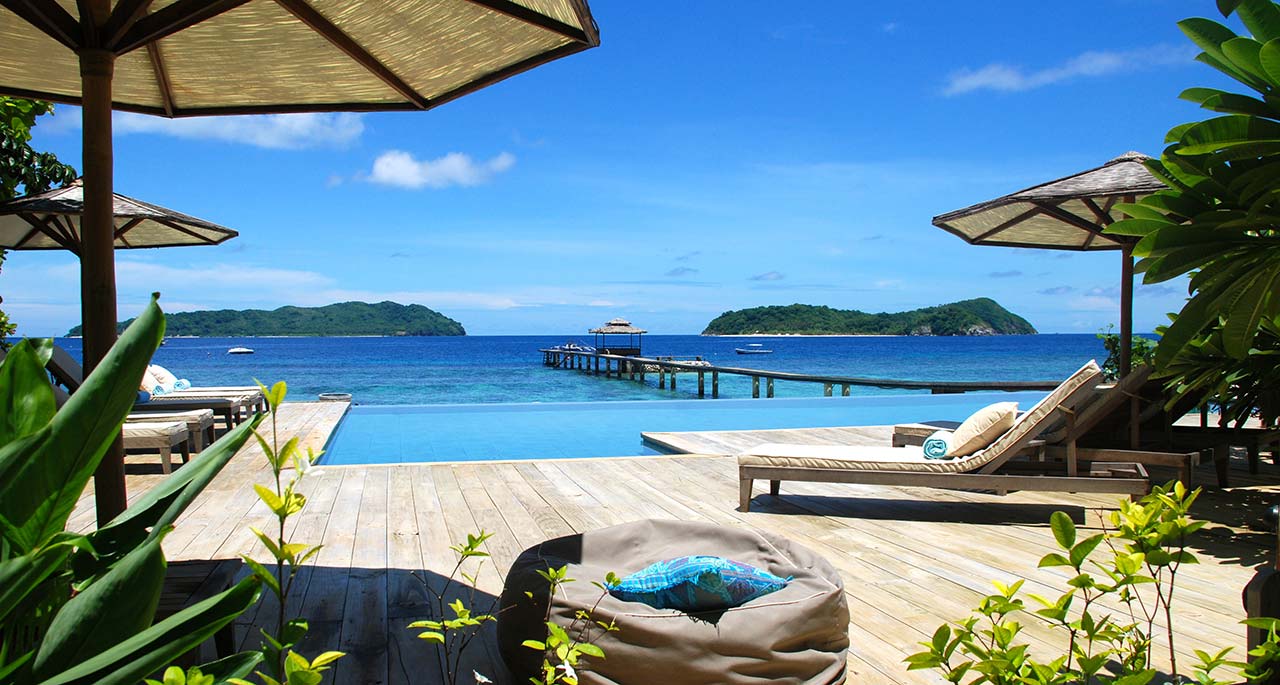 Ariara is the perfect place to play Robinson Crusoe (with your family or friends). Just a short helicopter ride or an hour by speedboat away from Manila, this remote and unspoiled private-island retreat has four spacious cottages, all with jaw-dropping views of the ocean. You'll have the island yourself! Go scuba diving, wind surfing wake boarding or have a massage and fall asleep by the beach. We're sure Mr. Crusoe wished he had it as good as this.
#8 Pamalican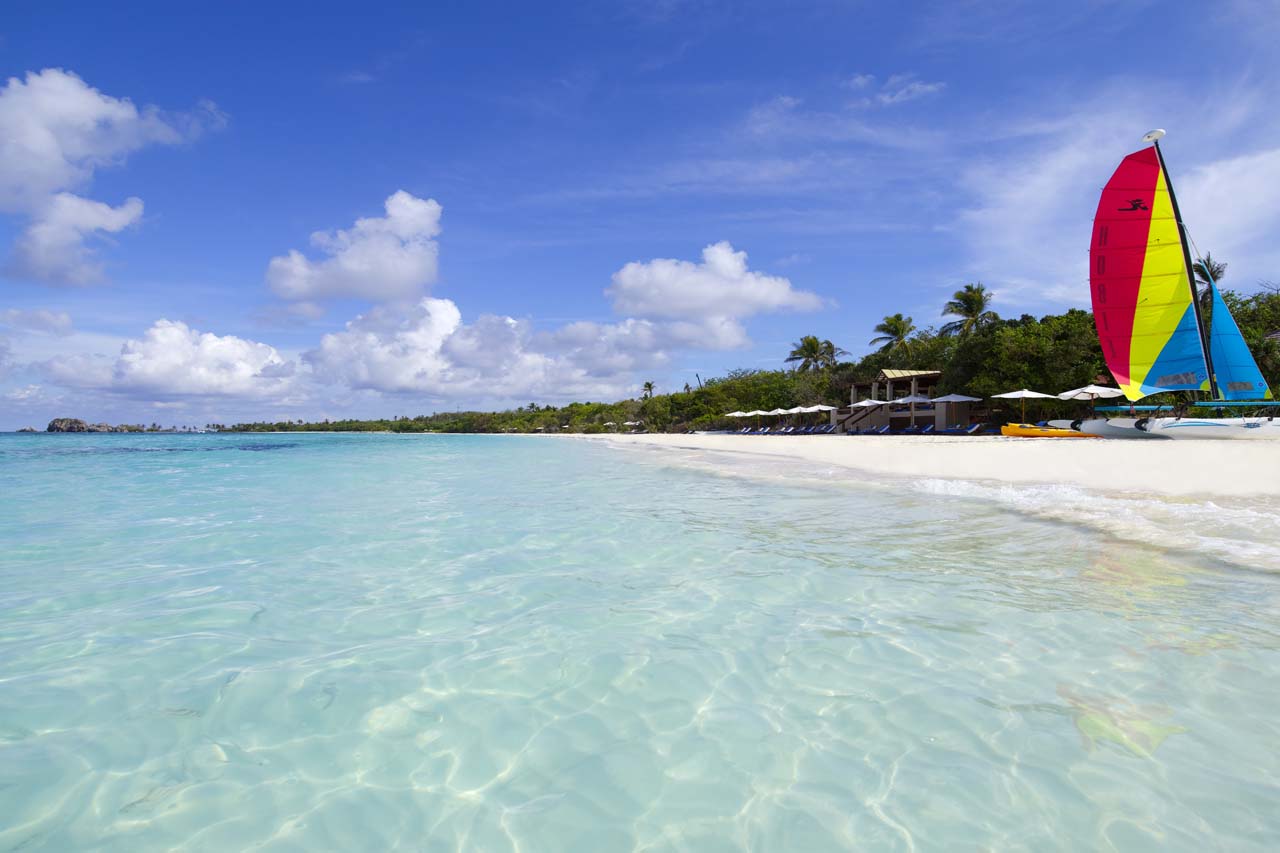 We love that there's only one resort on this island, the Amanpulo (making it that much more exclusive and isolated, but with five star amenities and services – winning)! Only accessible by turbo-prop, Amanpulo is a destination for the ultimate relaxation. Pure white sand, rich marine life and beautiful reefs – here, the shoes come off and stay off.
See why we're so enamoured with Amanpulo!
#9 Mindanao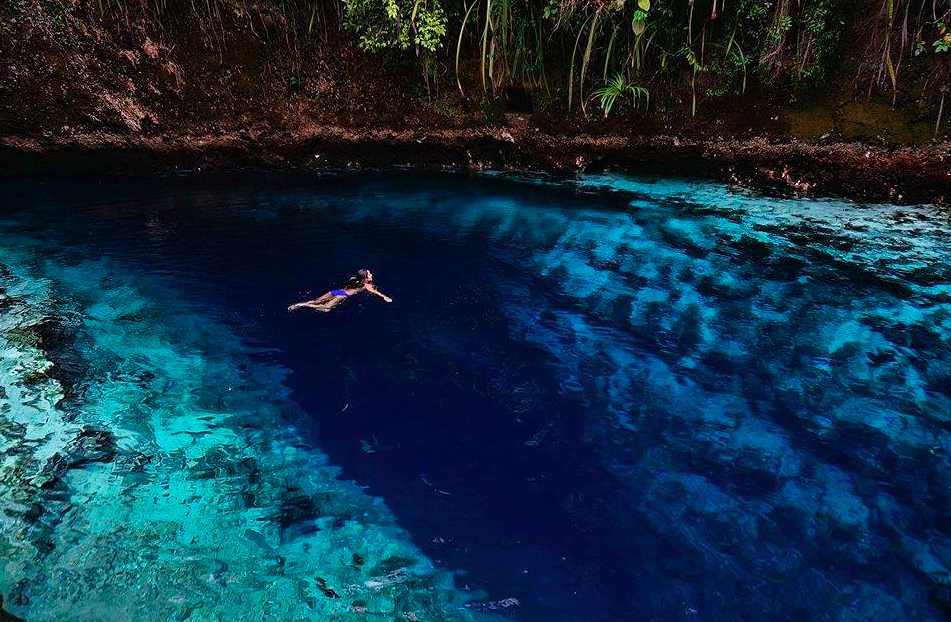 On the island of Mindanao, lies Hinatuan in the province of Surigao del Sur, within which nature hides (or protects) a secret. Ok, so maybe it's not the best-kept secret in the world now but you will find the stuff of fairytales – a cerulean blue Enchanted River that is part lagoon, river, spring and tidal estuary, complete with a mysterious underground cavern. Its mildly salinated water is so clear you can see all sorts of colourful fishes swimming beneath the surface, but beware of swimming after dark – as there are stories of fairies, spirits and mermaids protecting waters!
See our stunning retreats in the Philippines here!