In this highly competitive age of vacation 'gramming, the tried-and-tested bikini+coverup formula will no longer cut it. For maximum impact and beautiful photos, you need daintily layered jewellery, maybe a flash tattoo or two, and stacks of artisanal sarongs and beach towels to artfully drape over yourself. Easily done, you say. But not all jewellery is made equal when it comes to the beach, and even the most perfect Instagram is not worth ruining your favourite pieces for. We spoke to The Straits Finery founders and fine jewellery lovers Amira Yahaya and Foo Chia Chern to find out what to look for in vacation jewellery and how to best protect it.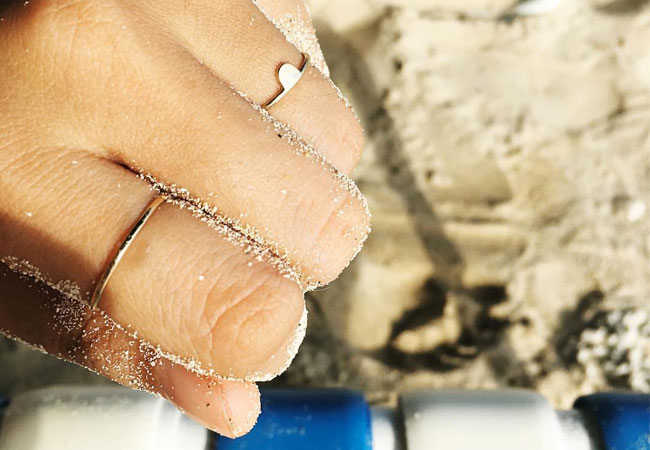 First off: Is it actually safe to wear gold and silver jewellery on the beach?
With gold, you can be a lot more carefree on the beach as the salt water does not react to the metal. Just be sure to rinse off any seawater and dry it off to avoid salt build up around your jewellery, especially those set with stones. Stand in the shower, much like you would to rinse off saltwater from your skin. The gold that we use, 14k solid gold, is fine for a bit of rough and tumble. 
Silver is a bit trickier. We would not recommend wearing silver on the beach. Salt in the seawater, chlorine in the pool and even sunscreen can react to the silver and corrode any of the surface protectant applied to it. Our silver jewellery has a protective coating on it but with exposure to such elements, it can fade off.
Read also: How Veen Dee Tan packed for the dreamiest honeymoon on Instagram
What precautions should you take?
In general, there are the obvious concerns with scratching your jewellery with the sand on the beach and losing your jewellery in the ocean. Cold seawater tends to shrink fingers and rings can easily slide off them and you're left without the bling you originally went to the beach with (tragic ending).
We try to keep things minimal for fear of losing things.  Stick to the basics – gold is really your best friend here. Avoid jewellery with large surfaces that could show scratches easily (from sand). And avoid wearing jewellery that will leave behind strange tan lines after being at the beach all day! So we'd go for some basic stud earrings and a simple necklace – safe and secure if you're going to be out in the sea swimming, diving, kayaking etc.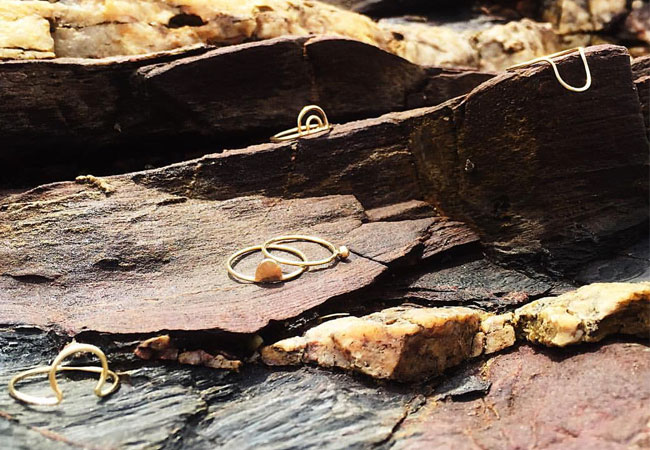 If your jewellery has become damaged by exposure to saltwater, or scratched by sand, what can you do to limit the damage?
If ever caught in a situation where silver jewellery does come into contact with water in the ocean or the pool, be sure to wash it off with some soapy water and dry it off thoroughly.
Do the two of you travel with your jewellery? What are your favourite pieces to wear when travelling?
Amira: Depends where I go.  I will have at least a necklace (as I rarely take it off once it's on), simple stud earrings and at least a couple of rings because I feel naked without at least one.  I tend to be more basic on holiday because they are not typically glamorous destinations!  So if ever we plan to head on over to a fancy location, I'll bring some statement earrings with me – my current favourite is the Waterfall (from our collaboration with Snackfood) it makes me feel like a proper grown up!
Chern: Oh yes! I have a small jewellery pouch that goes everywhere with me. But I usually pare down my look when I travel. A simple necklace and a three ring stack gives me enough versatility to change it up whenever the mood or occasion calls.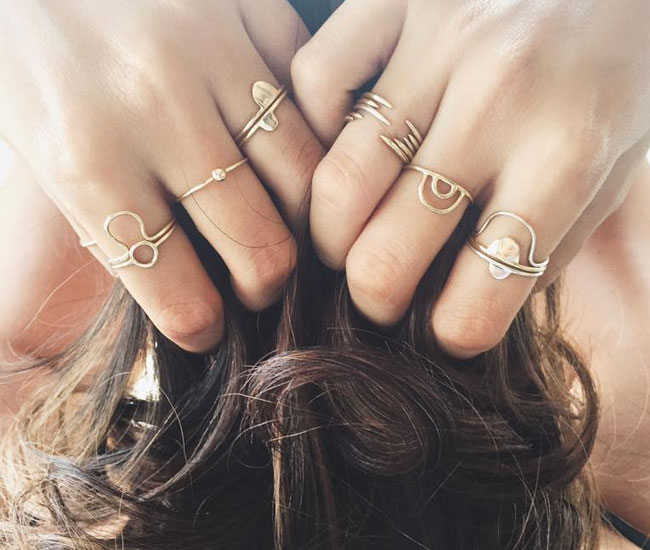 How would you describe your travel style?
Amira: Other travel essentials include black silk trousers with pockets big enough to fit my passport for the plane, striped t-shirts (any stains won't show and I secretly want to be a gondolier) and a wrap dress.
Chern: I stick to my usual favourites because I'm usually in a rush to pack; when you have a 5-year-old in tow, everything is a mad rush! Long pants on the plane are a must for me. I get too cold! A scarf, shorts and a dress make frequent appearances in my suitcase.
Where are your favourite places to travel?
Amira: Places that have a story to tell with a colourful history.  One of my most memorable trips has to be a train journey across Morocco.
Chern: The beach for quick getaways! But South Africa ranks No.1 as my favourite travel destination.
Shop The Straits Finery's latest collection Coming of Age here.
Looking for beach holiday inspiration? We can help. 
Image credits: All