With The Philippines's tag line being "It's More Fun In The Philippines," one could safely say that the country's capital, Manila, and the surrounding cities that make up Metro Manila have one of the most dynamic nightlife scenes in Southeast Asia, if not the world. Not only is the city beloved for its easy-going vibe and innumerable bars and clubs (Filipinos love their drink, after all), but it's also one of the region's cheapest cities, which means — if we were to do simple math — cheap drinks plus excellent music plus long partying hours equals "you-should-visit-Manila." Here, we map out the city's hippest haunts for some late-night revelry.
#1 Today x Future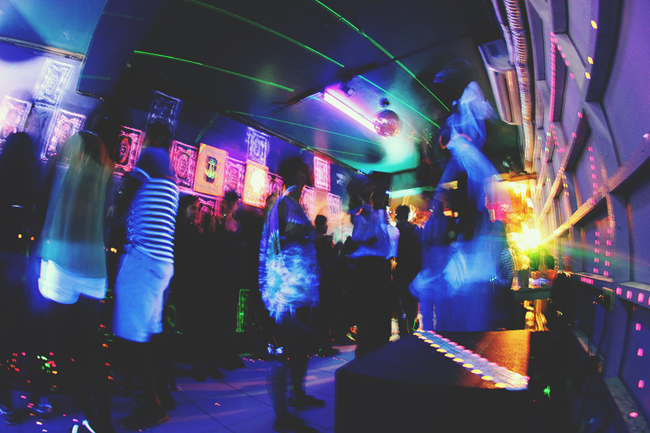 Located in the hip district of Cubao in Quezon City, this quaint joint is a bar, restaurant and art gallery in one, attracting an eccentric crowd of artists, designers, musicians and maybe a few trust fund kids in between who have two things in common — they love good music and they love to dance. It might be intimidating to hang-out at Today x Future as a non-local since everyone seems to know everyone, but don't worry, the crowd is friendly and more than happy to welcome anyone who just wants to have a good time.
#2 Black Market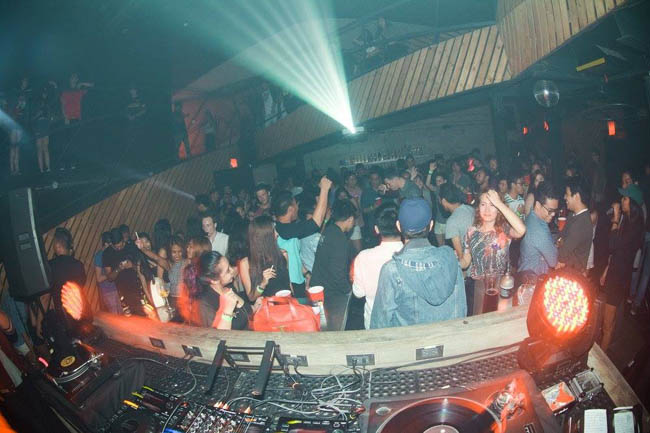 Don't let Black Market's warehouse façade fool you. Located in Makati, this underground club hosts nights such as Bad Decisions (every Wednesdays), Sh*t Disco, Riot House and The Communist Party, whose names all pretty much give you an idea on the kind of parties that go on here. The crowd is young, the parties are long and, thanks to the excellent roster of DJs that spin at this venue, the music is always on point.
#3 Finders Keepers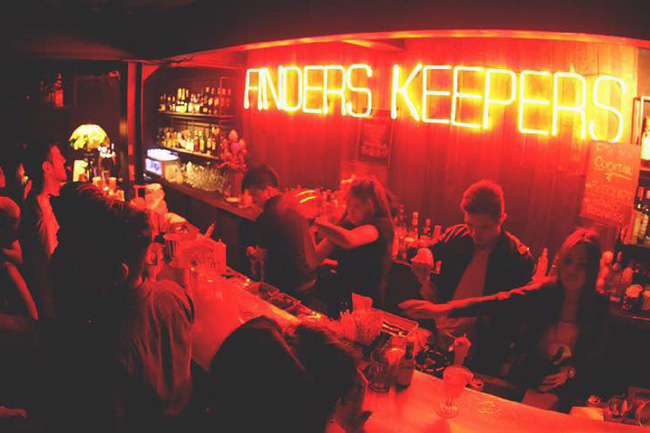 Finders Keepers is actually a speakeasy lounge bar hidden inside Black Market. Open from Tuesdays to Saturdays, the bar is for crowds who prefer to have a few rounds of drinks in a more quiet and intimate setting or those looking to have some pre-drinks before heading to other clubs (mainly neighbouring Mao Den or Black Market). What we love about the place? The crowd is fashionable yet unpretentious, plus we hear their mixologists make some of the meanest cocktails in town.
#4 Le Cafe Curieux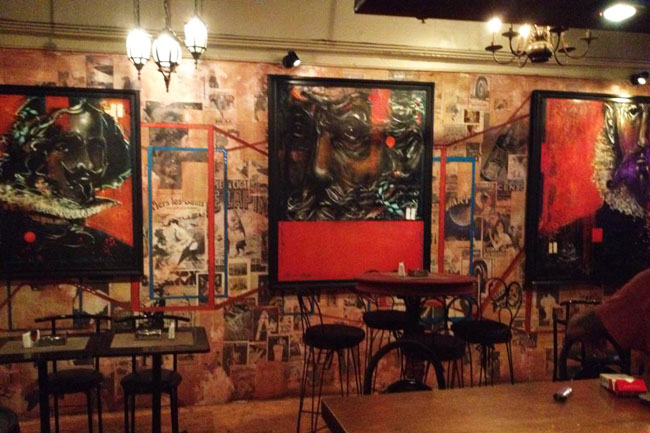 Le Cafe Curieux is a French restaurant in Makati, which hosts a few parties during the weekends. This venue offers an amazing ambience, good French food, great music, and the prices are not too steep, which is what we think is the perfect recipe for the ultimate chill-out spot.
#5 Revel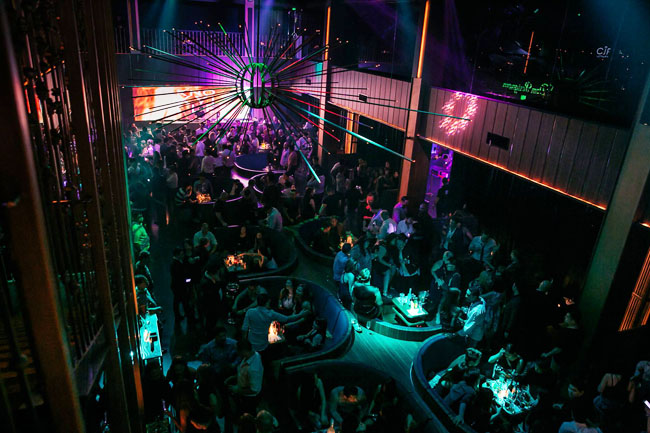 They are calling Revel as the new "Embassy," which used to be the place to be back in the early '00s until it was forced to close down. As one of the clubs located in the posh Bonifacio Global City's The Palace, this venue features a more sophisticated vibe and an elegant clientele. Our advice? Dress to impress because it's definitely the place to see and be seen.
It's more fun in Manila!