Long gone are the days of gawking at girls in the red-light district and getting blitzed at The Bulldog. Amsterdam is an effortlessly chic design capital who parties hard, brunches seriously, and dresses well. Not quite Paris, not quite Berlin, there's no place quite like Amsterdam; here's how to do it right.
#1 Brrrrrrunch (on a boat)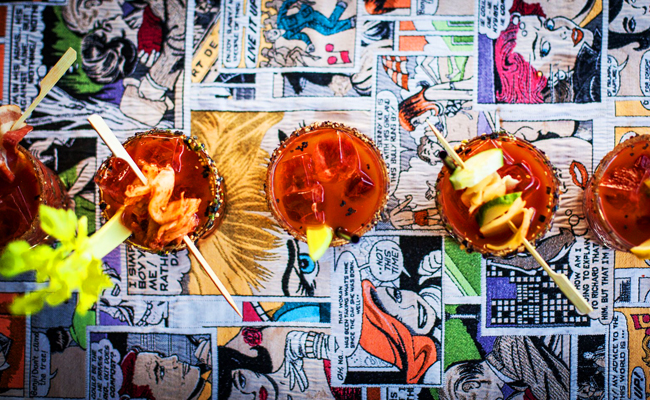 What: Self-billed as the only brunch-boat in the world, Gs isn't for the cheesy tourists wanting to take selfies on the canals (although you will most definitely be a cheesy tourist taking selfies on the canals). Taken straight from the horses mouth, Gs' is "an eclectic hot mess of love, lust, hunger and thirst" who also happen to take their Bloody Mary's seriously. It's a bit irreverent, it's a bit classy, it can definitely get out of hand depending on who your fellow brunch-mates are. With departures year-round on Friday, Saturday, and Sunday at 11:00, 12:00, and 14:00 (all going for a 2-hour ride), this is one brunch you don't want to sleep through.
Where: Pick-up at Keizergracht 198
#2 Eat a cookie…or 3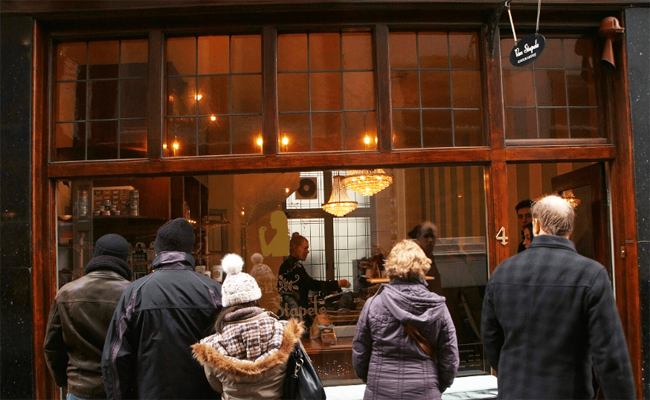 What: You can't help but leave completely charmed after visiting the teeny-tiny shop of cookie makers at Van Stapele Koekmakerij. They only make one type of cookie (a dark chocolate Valrhona cocoa dough with white chocolate centre), and the two girls sitting behind the counter, roll, form, and bake them all day long (bonus points if you can make them smile). Filling the entire teeny-tiny street they are located on with a palpable aroma of saccharine deliciousness, it's definitely a nostalgic time-warp that makes even the gloomiest of grey days in Amsterdam romantic. The powder-blue antique tins filled with yummy goodness as a present? The best. Trust.
Where: Hiesteeg 4
Also Read: Food for Thought: 6 Things to Try in Amsterdam 
#3 What's that about glass houses?
What: Leave it to the House of Karl to enlist Dutch #starchitects MVRDV to redo Chanel's Amsterdam flagship. Utilising pioneering technology, the glass-brick façade of Chanel blends in seamlessly with it's historical neighbours, while at the same time being a groundbreaking use of old-school technology. If anything, the glass bricks should keep you amused without breaking the bank inside, but should entice you just enough to do just that. Karl's amazing kaleidoscopic S/S '17 collection is on fleek.
Where: P.C. Hooftstraat 94-96
#4 Pick up some Dutch Design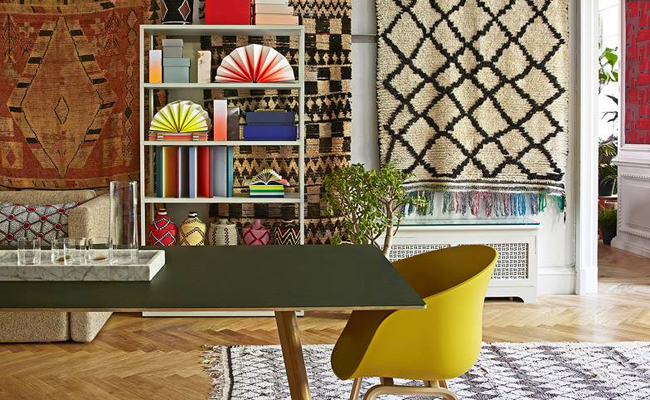 What: The Dutch are world renown for their design aesthetic, and Hay — a spacious yet intimate store/cafe — showcases some real stunners. Although originally from Denmark, the store collaborates with international designers and has enlisted Dutch design duo Scholten en Baijings to design an exclusive collection of glassworks and textiles for the company. Re-fuel at the attached de Koffie Salon who serve up some mean, award-winning espresso, and pastries from the century old van Lanskroon bakery.
Where: Spuistraat 281 abc
Read also: Vinyl junkies shouldn't miss a pit-stop at Rush Hour which made our list of one of the best record stores in Europe.
#5 Go back to School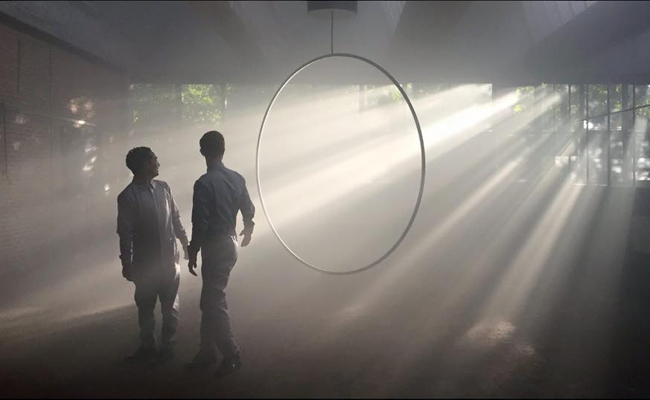 What: Giving Berghain a run for its money, De School opened in January of this year. A reconverted 70's technical education school just outside the main city-proper, this all-rounder now bills itself as a restaurant, art gallery, gym, cafe, and exhibition space, but De School is definitely for a little dancing. A heaving nightclub from Friday afternoon to the wee hours of Monday morning, go Dutch and visit during the afternoon/early evening. But, don't be shocked to see the blacked-out basement dance-floor rammed while the sun's still up.
Where: Dr. Jan van Breemenstraat 1
Image credits: Main, 1, 2, 4, 5