What:

2014 Formula 1 Singapore Airlines Singapore Grand Prix

Also known as: Supercars zooming about a circuit at night that you kind of watch, but you're really there for the off track happenings.
When: 19, 20, 21 Sept 2014
Where:

The Marina Bay Street Circuit

(We highly suggest going with the train option – unless you have a chauffeured ride because parking will be a b**ch)
Ticketing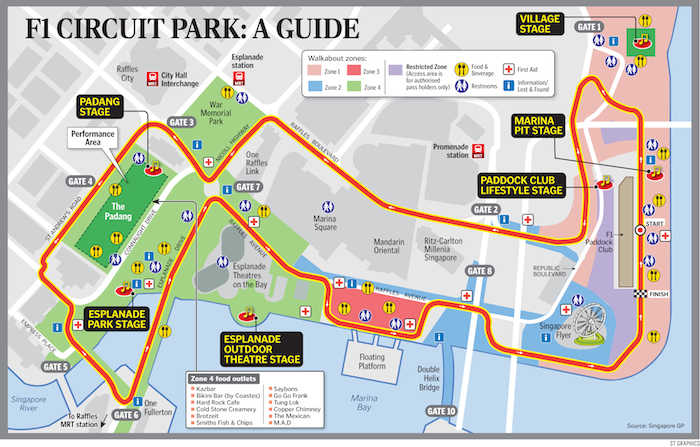 There are as many types of tickets as there are types of bugs undiscovered in the Amazon, so here's the list to where to get off according to which ticket you have.
Tickets: Roughly categorised, there are 4 types. For all the types, hop over to: the main site.
Single day Walkabout Ticket – Saturday ($158), Sunday ($188). Friday's SOLD OUT!
If walking about the whole day in the sun and squeeze up on the fences each time Lewis Hamilton speeds by tickles your fancy, this is your ticket.
Premier Walkabout Ticket – $228 – $498, but it's all SOLD OUT. (Try the black market: ebay.com.sg)
Same as the Single day ticket, this one gives you 3 days worth, plus extra zones to walk in. You also get pit lane entry and you can grab your grub and entertainment at the entire park. No boundaries.
Pit Grandstand Ticket – $298 – $1,288, depending on how great your view is.
You get a seat with this one for 3 days. But you can also walk around.
You get the best view ever, 5-star cuisine, unlimited alcohol and awesome entertainment. How to get in? Know a millionaire, be a celebrity or be someone's lucky plus one.
The after-parties
This is the real point to the F1 – the after party. There are several happening, 7 in total, so choose wisely.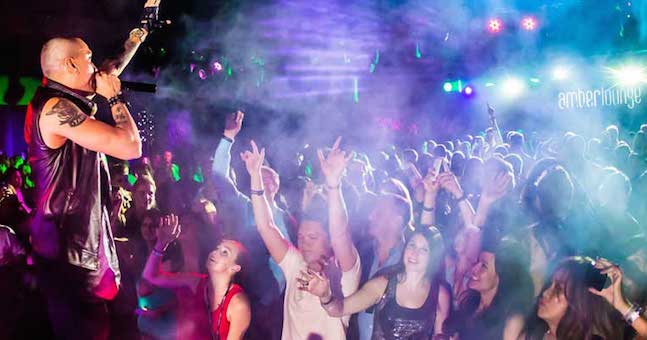 Where: Temasek Reflection, 1 Temasek Avenue.
Price: Saturday, $900, Sunday $1200
Who you'll see: Richie rich kids, all the celebs, and billionaires with their arm candy.
TIP: Note that Amber has a number of 'complimentary' model passes. If you are hot, hang around and try to nab these elusive God-of-tickets.
Where: The Ritz-Carlton Millenia, The Grand Ballroom, L1, 7 Raffles Avenue
Price: Starting from $188 (pre sale) to $25,000 (VVIP table for 25)
Who you'll see: Some A-listers, the elite and maybe you'll get a glimpse of Freddie Hunt, too!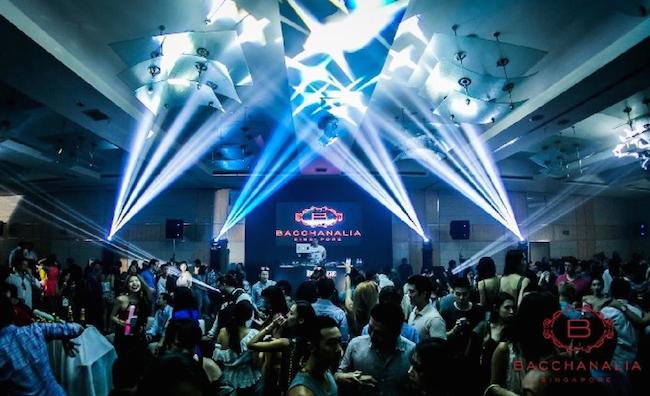 Where: Orchid Main Ballroom, Marina Bay Sands
Price: from $48 – $98
Who you'll see: People from the Bacchanalia Brunch Series. Also DJ Stephen Day, Seng Wei and Zoey Jones, plus everyone who has decided that just because it's day; doesn't mean the party should stop.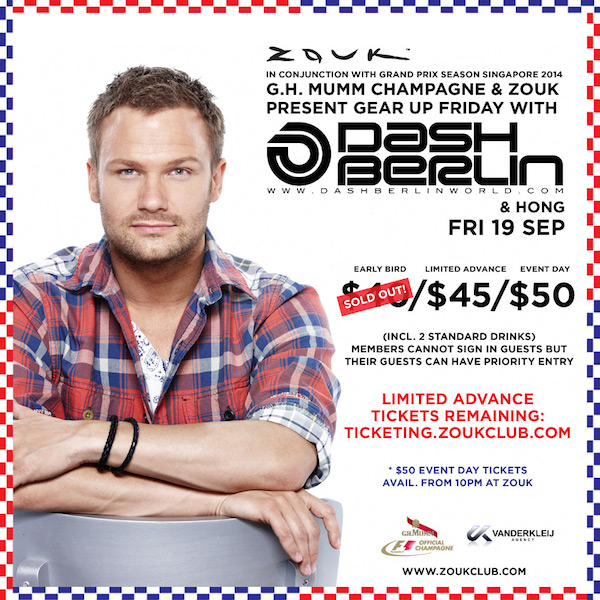 Where: Zouk Singapore, 17 Jiak Kim Street
Price: $45
Who you'll see: The young and the restless. You haven't quite made bank yet, so with Amber and Podium tickets out of reach, this will do just fine.
5. 1-Altitude "Race Around The World"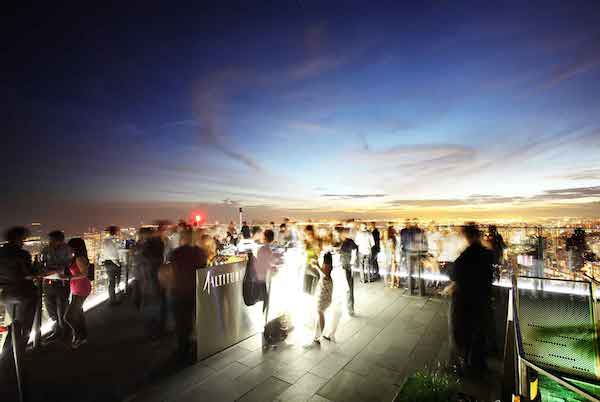 Where: 1-Altitude, L 61,62,63, 1 Raffles Place
Price: from $68
Who you'll see: People who didn't manage to get tickets to the actual thing. Or the people who love to party while watching the race.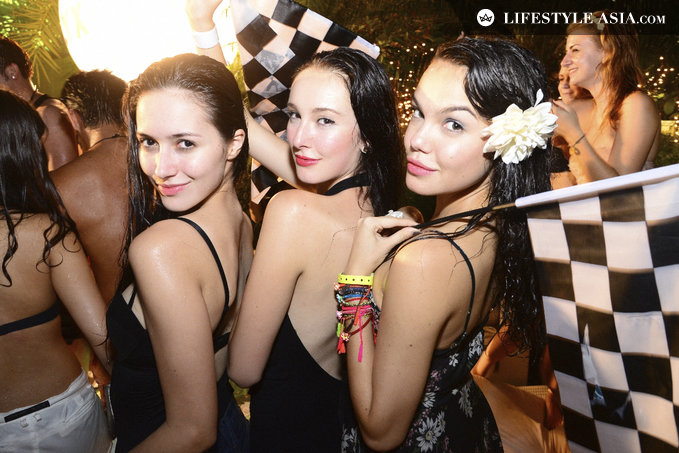 20-21 September, Sat 12-8pm, Sun 6pm-3am
Where: Pan Pacific Hotel, 7 Raffles Boulevard, Marina Square
Price: From $38 (early bird) to $118 (2 day pass)
Who you'll see: Bikini-clad babes and young'uns getting their thing on. (And umm their white t-shirts wet.)
7. Ku De Ta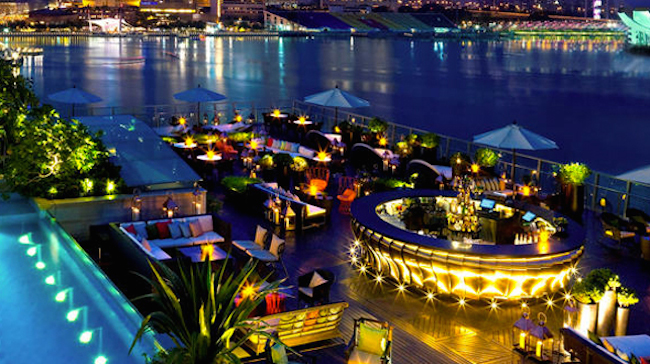 Where: SkyPark, Marina Bay Sands, Tower 3, 1 Bayfront Avenue
Price: 6-11pm $100, 11pm-late $200
Who you'll see: Well-heeled tourists who will go where ever that seems familiar.
Where will you be during the F1 weekend, nomads?
Main photo:
1.
  Photo credits:
1,
2,
3,
4,
5,
6,
7,
8.