"Hey, when's the best time to visit Maldives?" If we had a dollar for every time we answered that question.. We'd have enough to bring the whole Luxe Nomad team to Huvafen Fushi… for a month in a private jet! Unfortunately we don't, but we'll tell you anyway, and suggest the perfect abode for each month.
Let's start with the basics. Maldives is a cluster of tropical islands, which means, hot, dry and humid weather, all the time. It's also dominated by monsoons from November to March due to Northeast monsoons… which can be a good thing, if you carry on reading! Maldives has summer and winter too, summer means longer sun hours and winter means a slight dip in temperatures.
For divers, snorkel-lovers: May – November (Winter) – You may get a little more rain, but water clarity and visibility is higher.
For sunbathers: December to April (Summer) – These are the high times because we just looovee the sun.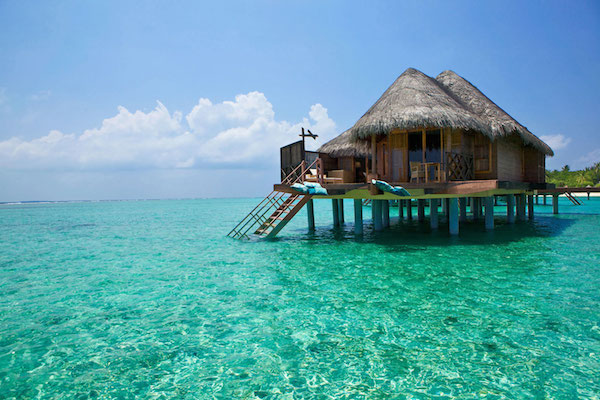 Average temperatures: 28 ºC
Sunshine: High
Best thing to do: Sunbathe & snorkel. That's what you came for! When the sun sets, head to Moodhu Lounge bar for aperitifs or the Lava Lounge for your very own private movie cinema complete with popcorn!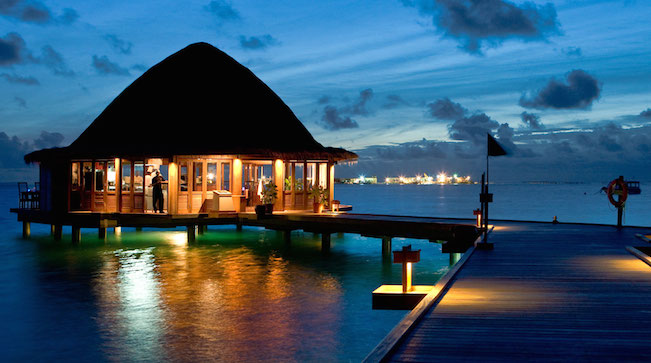 Average temperatures: 25ºC, drifting into the 30s
Sunshine: The sunniest you'll ever get
Best thing to do: Street parades, Maldives' National Day but don't stay too long in the sun! We recommend engaging in the resort's marine conservation at its very own Eco School!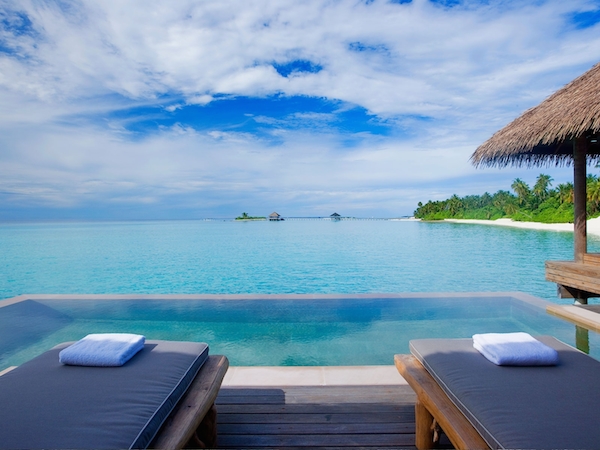 Average temperatures: Most around the 30ºC region
Sunshine: Loads, still, with an odd warm shower.
Best thing to do: Resort parties during the Eid Milad Nnabi – the most happening parade in the Atolls! Or dive – there have been reported sightings of blue whales, manta rays, hammer head sharks and the divers' Holy Grail: the whale shark – the largest fish in the world.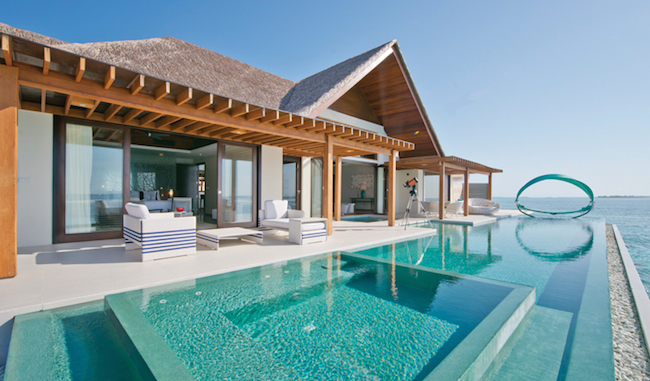 Average temperatures: Around the 35ºC region
Sunshine: Plenty, with sea breezes and the occasional shower.
Best thing to do: Be an amphibian! Hop in and out of the water and bask, bask, bask. By night, we'd definitely head down to Subsix, the world's first underwater club. You'll get international DJs, global music, glass walls overlooking a spotlit sea.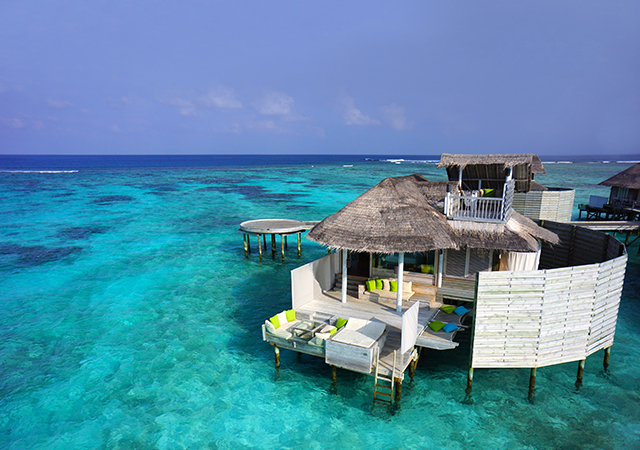 Average temperatures: 29ºC and above
Sunshine: Plenty of sunshine… if you don't mind getting drenched.
Best thing to do: Snorkel, dive and marvel at the transparency of the sapphire sea. Once you're done, eat your way around the island, courtesy of its 6 F&B outlets –  The Leaf (local), Zen (Japanese), Longitude (International), Chill Bar (local & cocktails), Ice & Chocolate Studio (dessert), and Altitude Cellar & Deli (wine & cheese).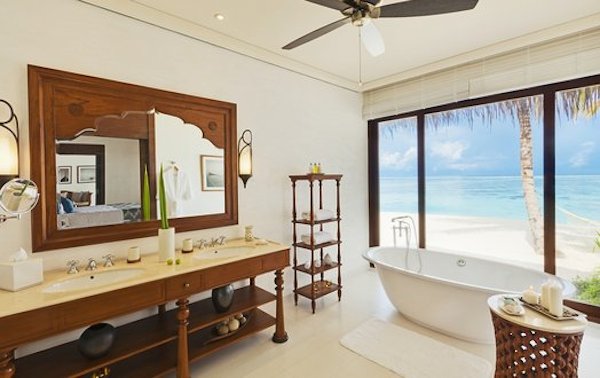 Average temperatures: 26ºC to 31ºC
Sunshine: Sporadic, with bursts of thunderstorms.
Best thing to do: Lie in the famous Clarins spa at the Residence, or if you're the adventurous type, go diving and witness the sea in the eye of the storm (but don't say we didn't warn you).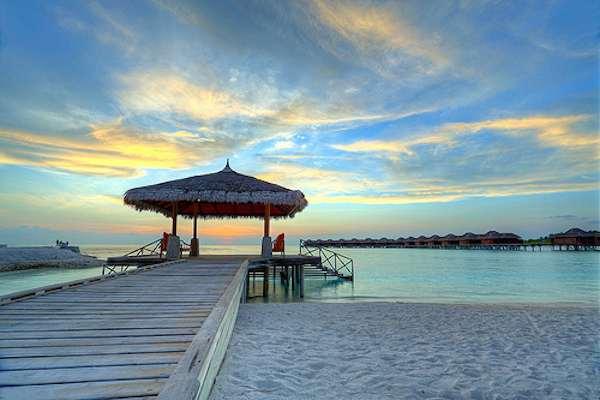 Average temperatures: Around the 29ºC region
Sunshine: Very sporadic, but there's no rainbow without rain.
Best thing to do: It's quite cloudy during these times, so if you're in for light tanning, this is for you. Also, Anantara Veli is an adults-only resort, so you might want to get your love mojo on.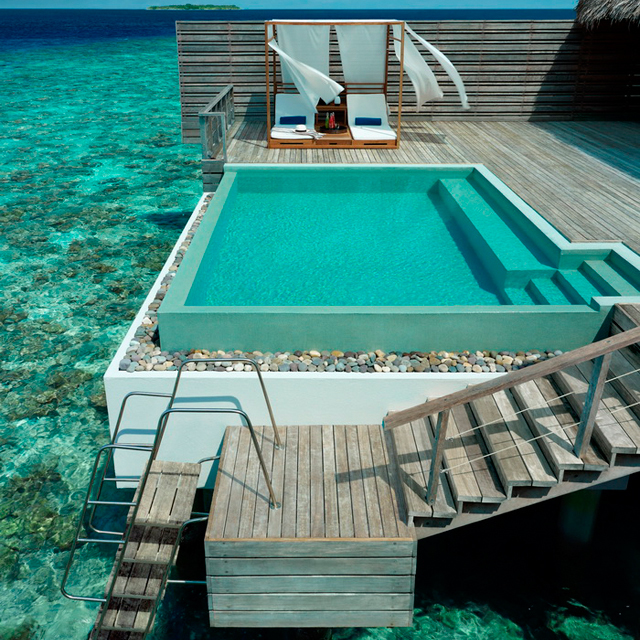 Average temperatures: 30ºC
Sunshine: Wild card. If you're lucky, you get 5 out of 7 days, if you're not… the spas indoors are excellent.
Best thing to do: Surf, windsurf – the monsoon works with the surf gods. If you don't like the sea, head to the infinity pool, which is the largest in the Maldives, or book in a treetop spa treatment at Devarana Spa.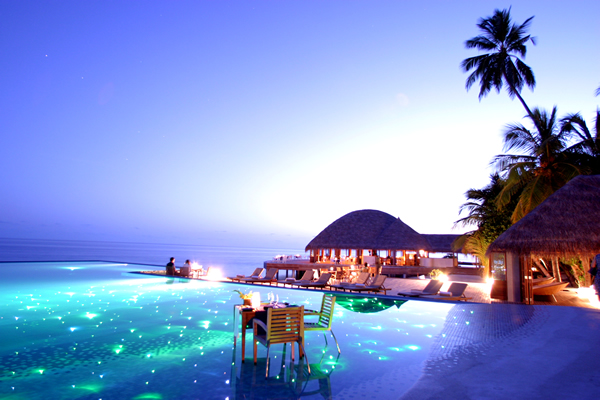 Average temperatures: 30ºC
Sunshine: Bring your rabbit's foot. The days are long, but punctuated with storms.
Best thing to do: Jet-ski, surf and snorkel! But we bet you won't want to leave the underwater spa room at the Huvafen Fushi…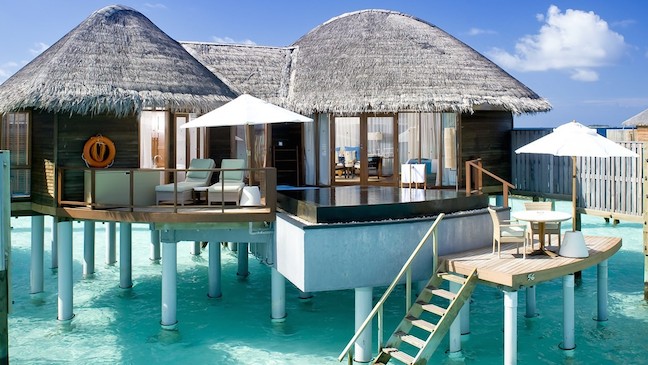 Average temperatures: 30ºC
Sunshine: High, on the average.
Best thing to do: Clear days also mean clear nights, so why not experience the beauty of a clear Maldivian evening via traditional dhoni and watch the night sky burst with millions of glittering stars.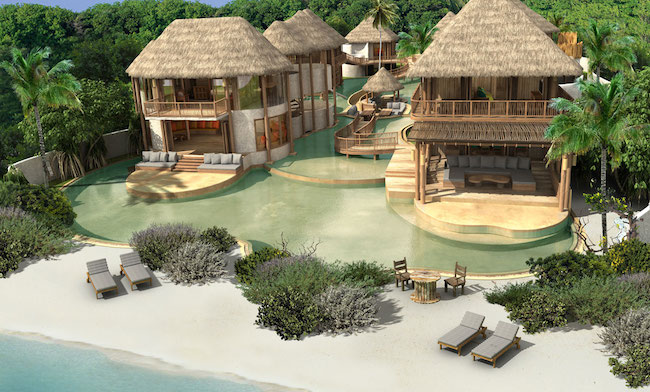 Average temperatures: 30ºC
Sunshine: Fierce hours of sunshine, maybe punctuated by a passing cloud.
Best thing to do: Soak it up, baby and drink one (or more) of the famous Soneva Fushi cocktails, thanks to a machine called 'rotavapour' which distils concentrated essences from plants plucked from their organic garden. We also love the resort's very own Observatory for clear nights.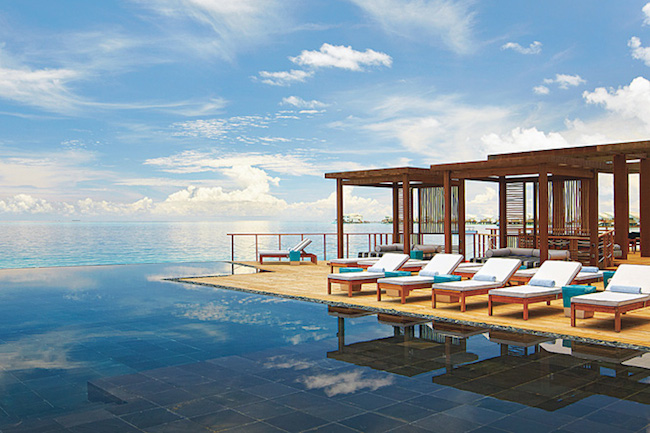 Average temperatures: 30ºC
Sunshine: You won't see a trace of cloud in the sky. Get high on sunshine.
Best thing to do: Laze on the beach for the entire day, then head up to the bar for some cocktails. Mini nomads have the choice of tailor-made programs focused on enjoying the resorts natural environment, plus the resort also offers chef master classes!
Which month would you choose to visit the magical Maldives?