So palatable is the hamburger, a song was written about it – aptly titled "Oh My Dayum" which garnered over 20,000,000 views on Youtube. Obviously, our fancy towards the quintessential American delicacy is akin to a love affair.
Countries across the globe have put their very own stamp on the classic treasure, so we decided to track down some of the best burgers available in the South-East Asia region.
#1 Weather Spoon Bagan Restaurant & Bar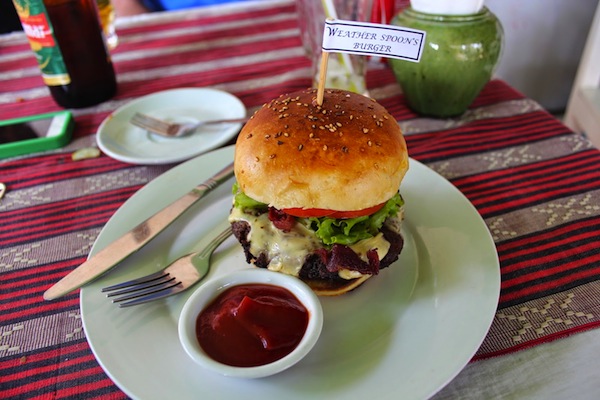 Location: Bagan, Myanmar
If you're in Siem Reap and craving comfort food, Weather Spoon Bagan Restaurant & Bar is the place to go. Two nicely toasted buns topped with a succulent homemade minced beef patty complete with juicy bacon, fresh tomatoes and crispy onions; this authentic burger is sure to get your head spinning.
The weatherburger is so superlicious, this little joint should be named Weather-SWOON instead.
*Weather Spoon Bagan Restaurant has a 4.5-star rating on Trip Advisor.
#2 The Burger Lab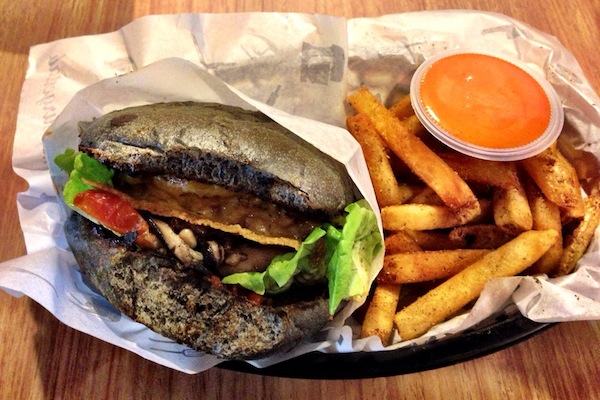 Location: Petaling Jaya, Malaysia
The pioneers of the burgernomic-trend in Malaysia, The Burger Lab has definitely mastered the art of creating culinary masterpieces in the form of mouthwatering gourmet burgers.
While you're here, be sure to give the Beautiful Mess a taste. An artisanal combination of perfectly grilled grind beef patty, deep fried Portabello mushroom, melt-in-your-mouth mozarella, perfectly fried sunny side up completed with the famous charcoaled buns – get your napkins ready, because you are bound to create a beautiful mess the moment you start indulging.
*The Burger Lab has a 4.5-star rating on Trip Advisor.
#3 Escapade Burgers & Shakes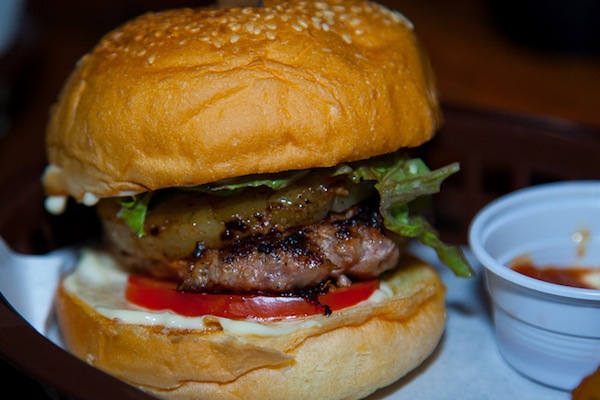 Location: Bangkok, Thailand
Served with premium beef in huge proportions, the burger selections at the Escapade Burgers & Shakes are aces in the books of many.
On the top of the list is the Angus Beef Burger! Simple yet bold, the burger is a combination of 100g U.S. Angus beef patty, fresh lettuces and tomatoes, sautéed onions, cheese, toasted rice mayo with unconventional whole wheat buns. The flavours pack a punch and your palate is in for some pleasing.
*Escapade Burgers & Shakes has a 4-star rating on Trip Advisor.
#4 Omakase Burger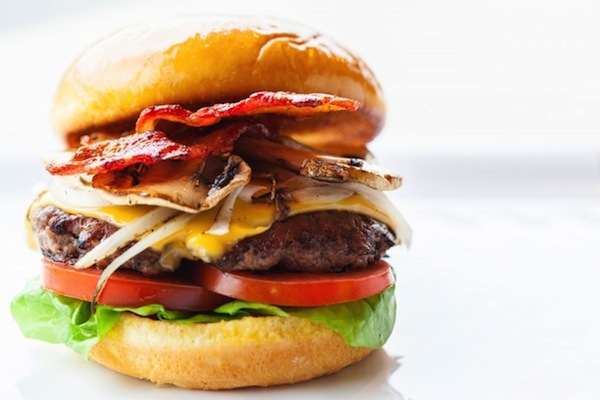 Location: Bukit Timah, Singapore
An unconventional take on the classic burgers that you're accustomed to, the variety available at this joint is refreshing to the palate.
The Omakase Cheeseburger is made with hand-ground beef patty topped with the Omakase sauce, which is made from a variety of 13 secret ingredients. Living up to the oriental origins of its name, the buns are made exclusively by a Japanese baker. Add on the famous aromatic truffle fries on the side and voila, your meal is complete!
*Omakase Burger has a 3.5-star rating on Yelp.
#5 Wacko Burger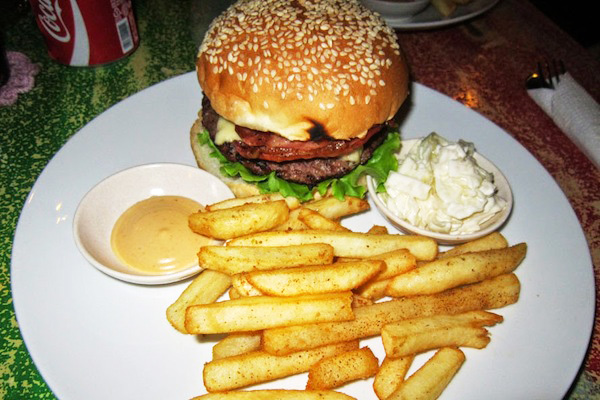 Location: Bali, Indonesia
A little café tucked away at a corner near the markets, Wacko Burger guarantees top-notch burgers straight from the grill. The in-house chef lives up to the saying "think-out-of-the-box", as his creations are nothing short of innovative, creative and pleasing!
The Down Under Burger is highly recommended. Using herbal mixtures to create the delicious sauce, juicy patties (meat-type of your choice) accompanied with pillow-soft buns, what's there not to like?
*Wacko Burger has a 5-star rating on Trip Advisor.
#6 Lusso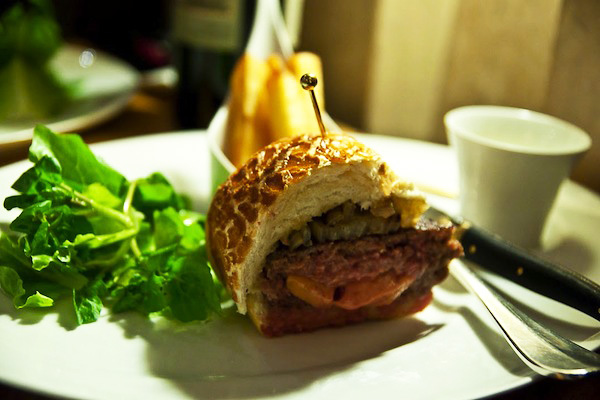 Location: Luzon, Philippines
Over at the Philipines, much is abuzz with this fancy-schmancy diner dubbed Lusso.
If you're adventurous, we suggest you give the Lusso's Foie Gras Burger a try.  Made of premium U.S. beef, cambozola bath and prosecco onions, this culinary treasure is all kinds of wonderful. After tasting, we're pretty sure you'd hop on the I'm-now-a-fan bandwagon.
*Lusso has a 4-star rating on Trip Advisor.
#7 &Made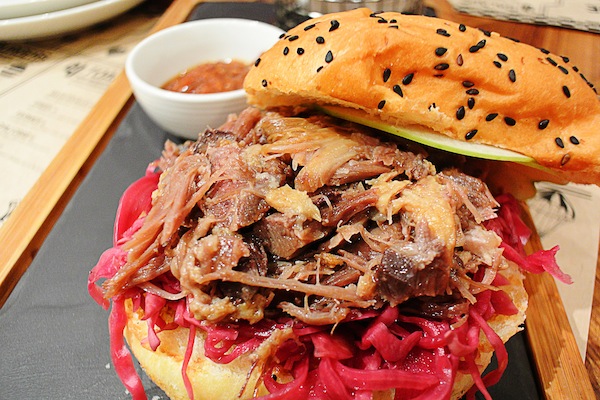 Location: Singapore
Who wouldn't fancy trying creations by a well-accomplished chef? You guessed it right; three Michelin-starred chef Bruno Menard helms this casual eatery serving our all time favourite – burgers and fries!
The beef patties are grilled ala 'sous vide' to preserve tenderness and then cooked 'plancha' to create a grilled texture. As the Menard team shows the world how it's done, the results are absolutely legend wait-for-it… dary!
*&Made has a 4-star rating on Trip Advisor.
 #8 Beef & Liberty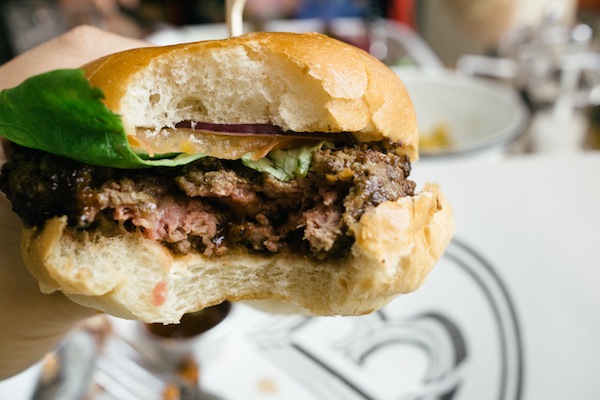 Location: Wan Chai, Hong Kong
Let us introduce you to the latest fad in Hong Kong – Beef & Liberty! Its name speaks for itself, doesn't it? Offering nothing but perfection, this joint takes pride in serving premium hormone-free grass-fed beef accompanied with crusty white-sour dough buns and made complete with crispy butter lettuce, red onions and the works.
So, the next time you're in Hong Kong, be sure to check out this casual diner. The burgers are so drool-worthy; expect to experience an explosion of flavours in your mouth the moment you take a bite. It is that good!
*Beef & Liberty has a 4.5-star rating on Trip Advisor.
Main photo credit: 1.