Named the world's friendliest city for tourists, Sydney has a foodie culture that is unpretentious, casual and welcoming. With waterfront views, the freshest seafood and such a diverse gastronomy scene (keyword in Australia: diversity), you could spend a whole day just hopping in and out of quaint cafes. So the next time you're in town, stay a little longer at some of Sydney's hottest restaurants and order yourself the chef's specialty.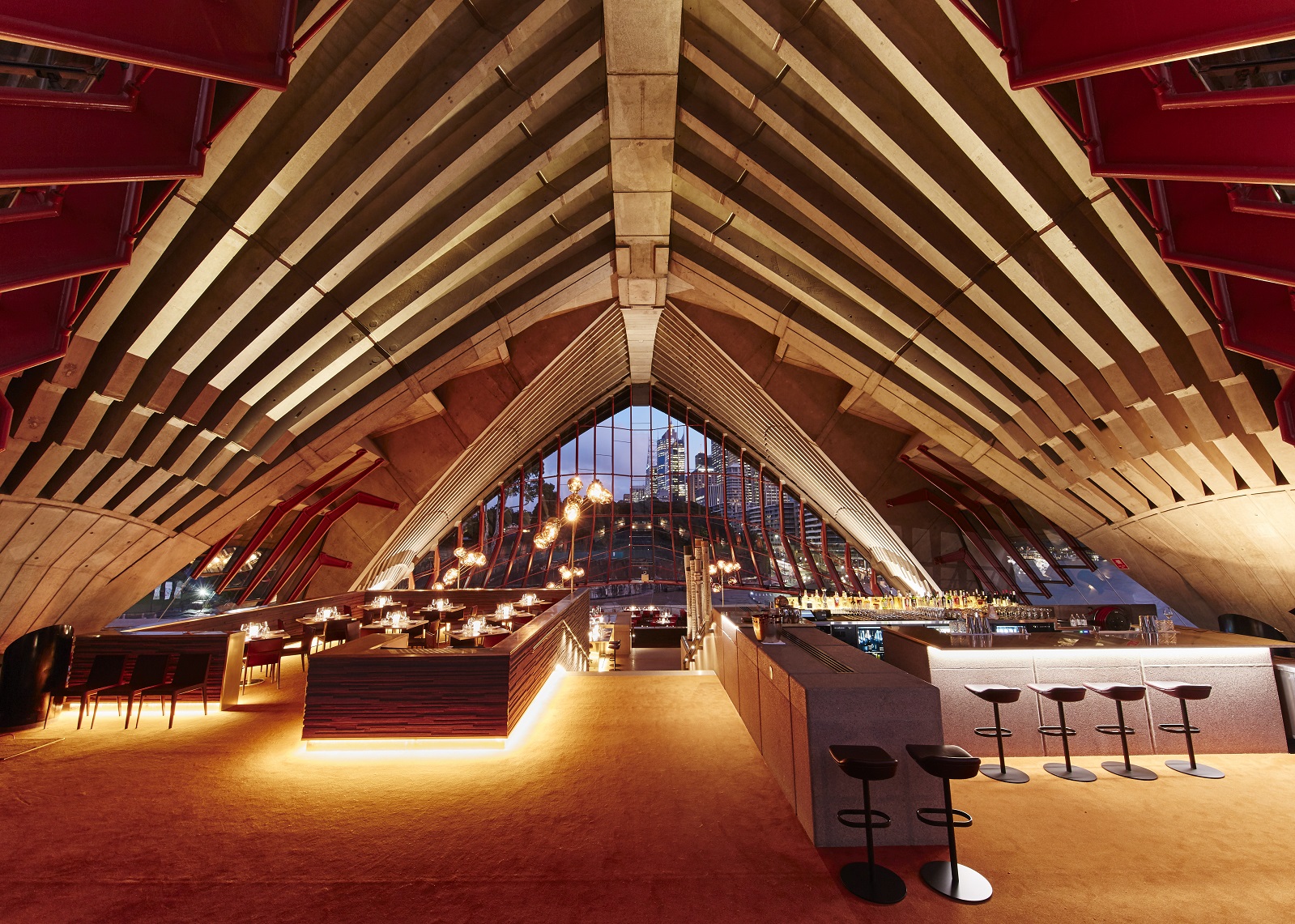 For the foodies that want only the best, start at Bennelong. It's helmed by Peter Gilmore, one of Australia's most celebrated chefs, at one of Australia's prime locations, the Sydney Opera House itself. Bennelong's multi-level layout offers customers different dining options, like the upmarket yet relaxed scene at The Restaurant, Cured & Cultured for pre and post-opera dining, and an exclusive chef table experience at The Kitchen.
Try this: Comfort food as its best, the slow-roasted Holmbrae served with fermented hispi cabbage, black miso and freekeh.
Address: Sydney Opera House, Bennelong Point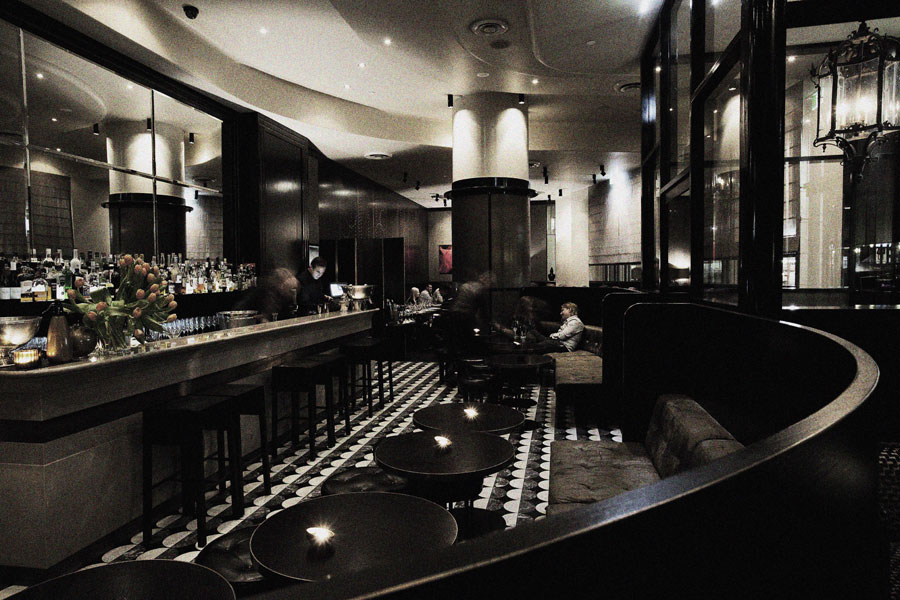 We've got a thing for the roaring twenties and merging a very 20s-inspired jazzy setup with our other love (good food) is the key to our hearts. You're probably not expecting this, and neither were we, but Sepia serves a rather unique menu selection that draws inspiration from Japanese cuisine. Not measly platter of sushi here though, oh no no — here they have five to nine-course tasting menus that change from time to time. It reminds us of Noma in Copenhagen, without the edible bug dishes.
Try this: You kind of have to go with the Degustation Package, but just wait till you get to the "Japanese Stones" hard chocolate-covered mousse. Simply divine.
Address: 201 Sussex St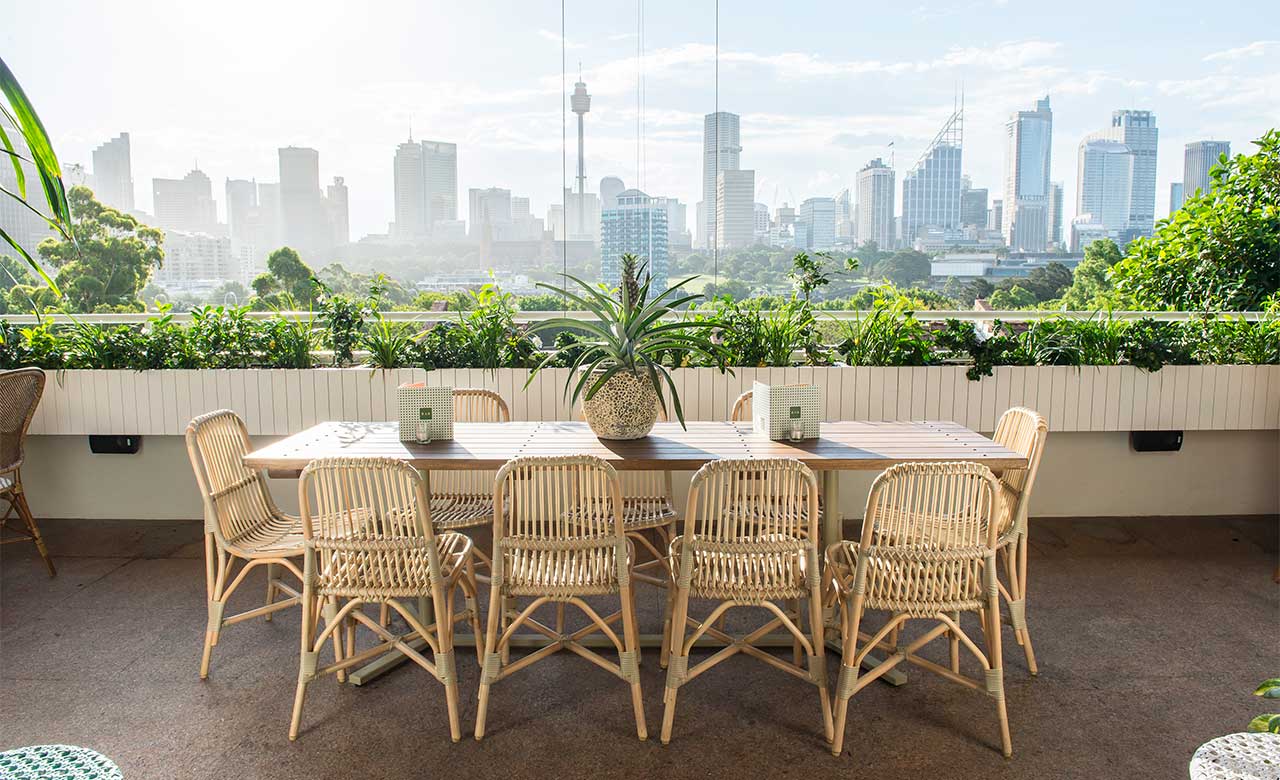 The only thing missing from that view is the Eiffel Tower, or you'll quickly forget that you're in fact thousands of miles away from Paris in Sydney. The French colonial-inspired eatery has a jungle-feel about the place with botanical wall coverings, foliage as decor, and a terrace for dining out on warm afternoons. With high ceilings, sandstone walls, and a closer proximity to the dessert display, inside is just as well.
Try this:  The duck sausage, confit leg, pickled beetroot and celery. A clear winner and so we've heard from many others who've dined here too. There's just something about it.
Address: 2011, 123 Victoria St, Potts Point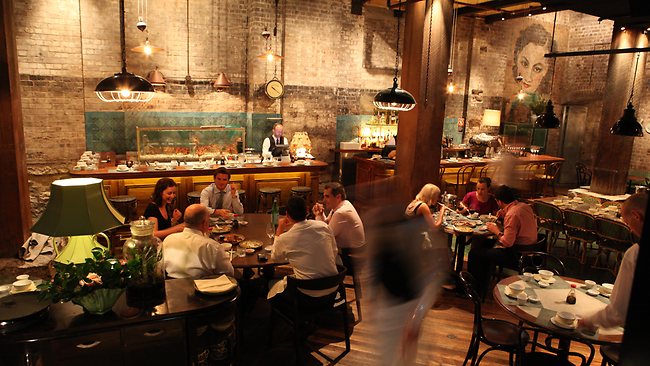 Dim sum — score! Sydney sure loves the French-colonial influence, just like this unassuming Cantonese escape. Timber floors, bamboo framed French woven chairs and old-school ceiling fans, Mr. Wong is the spot for a big group dinner — we hope your mates like Chinese food. The restaurant seats 240 people over two levels so thankfully, reservations aren't always required.
Try this: The mud crab is a house specialty so if you like seafood, we recommend nothing else but plates of this finely-cooked hard-shell crab.
Address: 3 Bridge Ln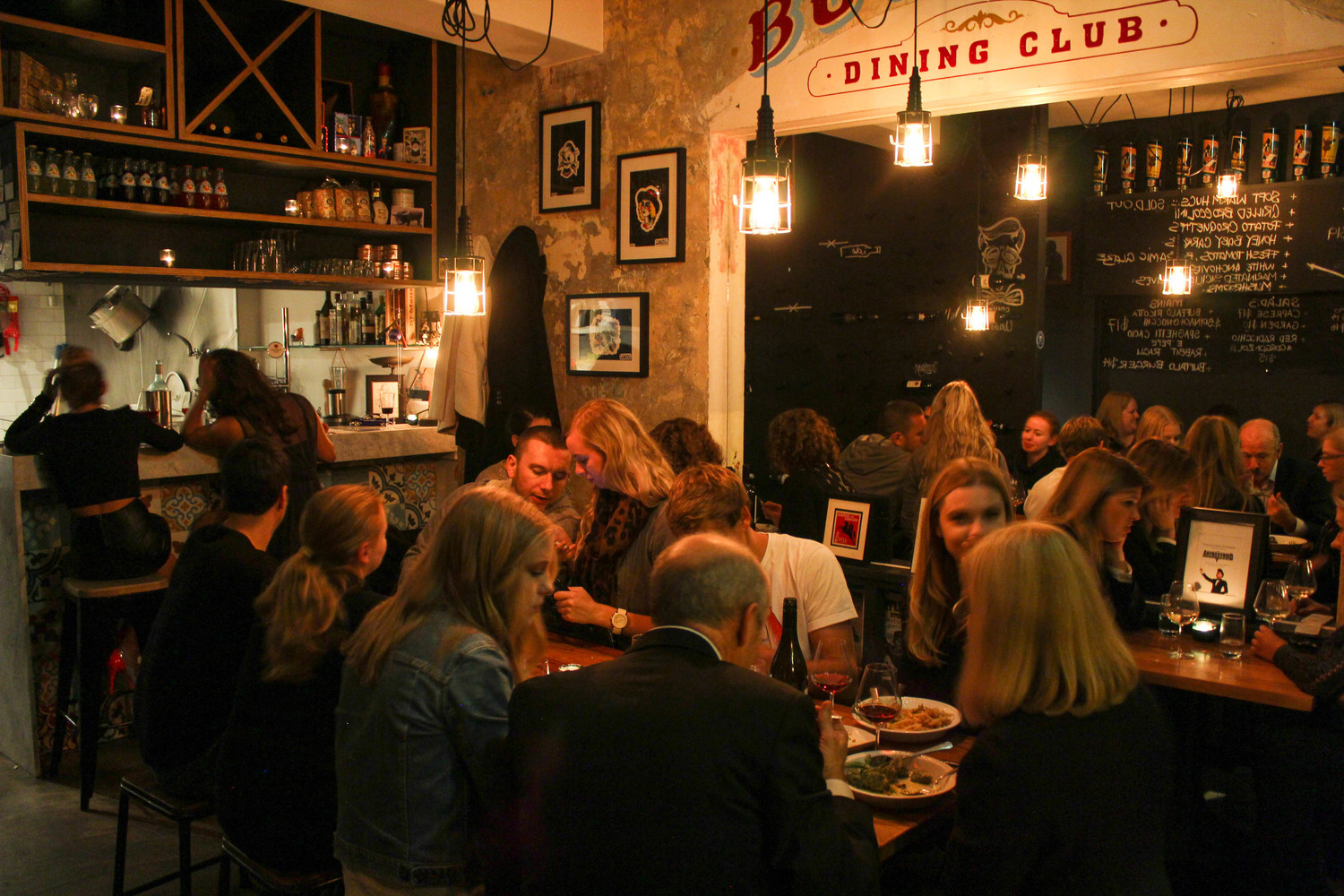 Two words: Buffalo Mozarella. There's a restaurant revolved around Buffalo Mozarella. Let's say it one more time — Buffalo Mozzarella. The cheese is imported three times a week from Campania, Italy. In a very chilled out, vintage-style setting, the eatery is small but extremely popular. Some (that's us) even think it has the best Italian food in all of Sydney.
Try this: Tough one — everything is so good and cheesy. In particular, the gnocchi in Napolitana sauce is a standout, but the highlight of the dining experience is the Cacio e Pepe which is prepared in a huge wheel of cheese, right in front of your salivating self.
Address: 116 Surrey St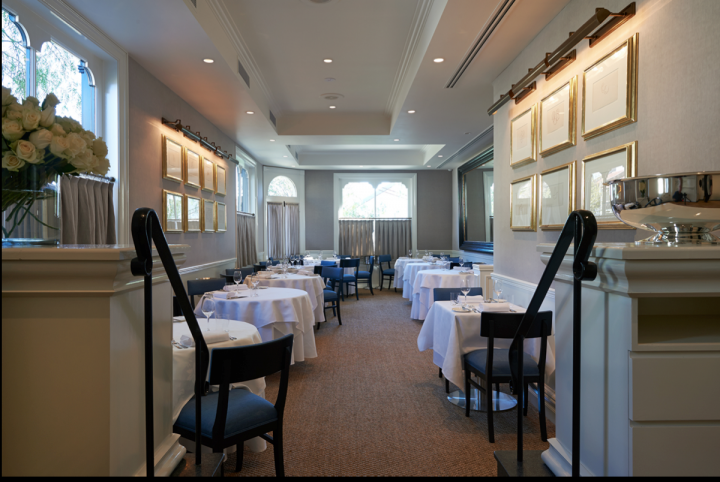 It's the coolest new kid on the block, having only recently being established in 2014 by french Chef Guillaume Brahimi aka the chef that transformed the Sydney Opera House culinary scene with Bennelong. Its successor has a completely different ambiance, although it clearly retains the standards for phenomenal food. This intimate eatery seats only 70, has a homely feel and lets the food speak for itself… so to speak.
Try this: One of Chef Guillame's most popular creations; veal sweetbread with braised tongue and a dollop of gingerbread sauce.
Address: 92 Hargrave St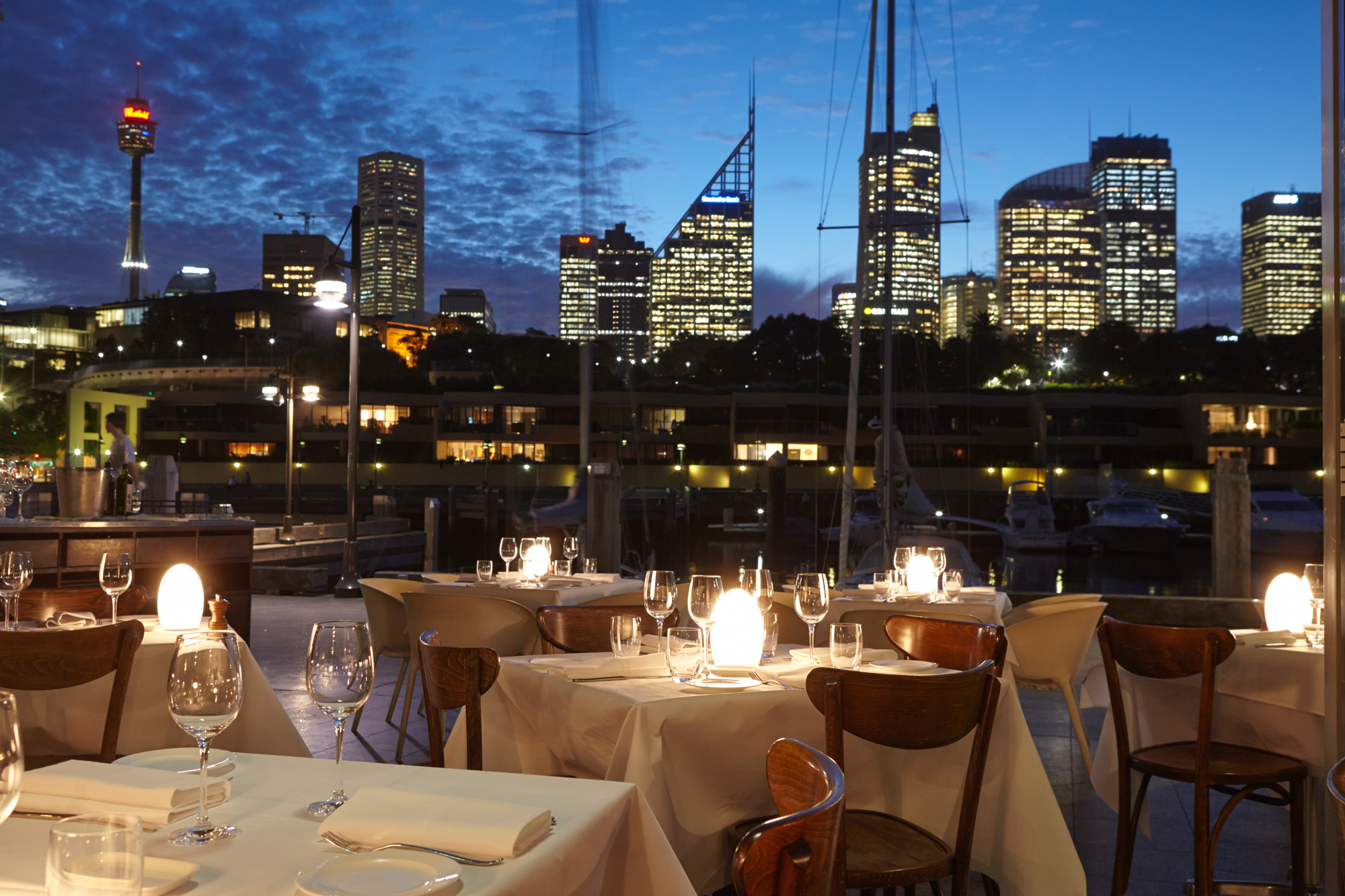 Before we say buona notte, a dinner at Sydney's best Italian dining establishment is definitely last but not least on our list (what a tongue twister, eh?). Otto is one of the city's most romantic spots but don't let the lovebirds keep you away from refined Italian food — it's highly comparable to the actual thing in Italy.
Try this: The menu changes with the seasons, but hopefully you'll get to order yourself the beef cheeks braised in Marsala or the fettuccine with black Australian truffles. Or the veal back straps wrapped in pancetta. Actually, get them all because you never know when they'll be back in season.
Address: 8/6 Cowper Wharf Roadway, Woolloomooloo
We know villas like we know food. 
Photo credits: Main, 1, 2, 3, 4, 5, 6, and 7.
Food suggestions by one of our very own Luxe Nomads, Nabil.