Read the original article by Maria Paradisis on her blog Where in the World is Paradise.
If paradise was a country, it would be Greece. I know there is a lot of uncertainty here right now but I want to show you why Greece, regardless of what happens over the coming months, will never lose its beauty, passion and love of life. As Henry Miller said, "It takes a lifetime for someone to discover Greece, but it only takes an instant to fall in love with her." My family roots lie in Greece and I've visited her many times over the years, yet she never ceases to amaze and surprise me. Without further ado, let me introduce you to five islands in the country that hold my heart.
#1 Am0rgos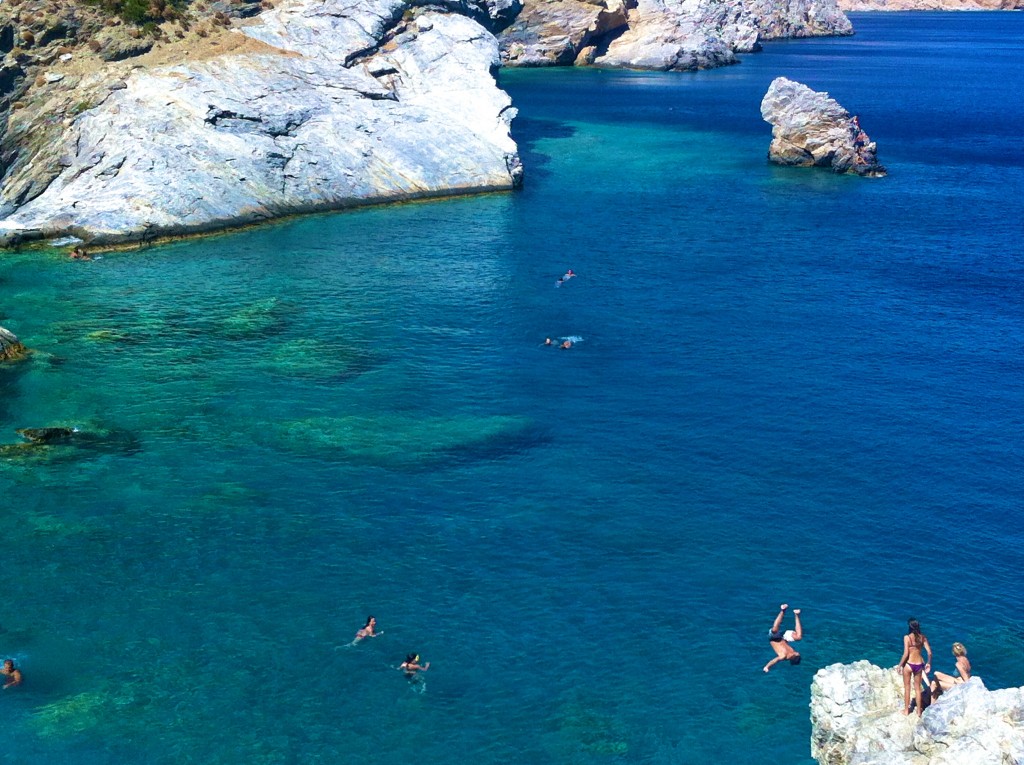 My obsession with Luc Besson's film The Big Blue brought me to Amorgos. Various scenes from the film were shot on here and the scenery has stayed with me forever. Amorgos has a wild and rugged beauty where most of the beaches involve walking up and down rocky hills to gain access. Agia Anna (Saint Anna) is the most famous beach in Amorgos due to it being featured in The Big Blue.
TIP: If you're happy to climb 1000 stairs, you'll be rewarded with the spectacular sight of the monastery Panagia Hozoviotissa. The Monastery is built on the steepest rock, 300 metres above sea level. I am in awe of how they built this one thousand years ago. It is simply breathtaking and the view and experience is well worth the uphill battle.
#2 Koufonisia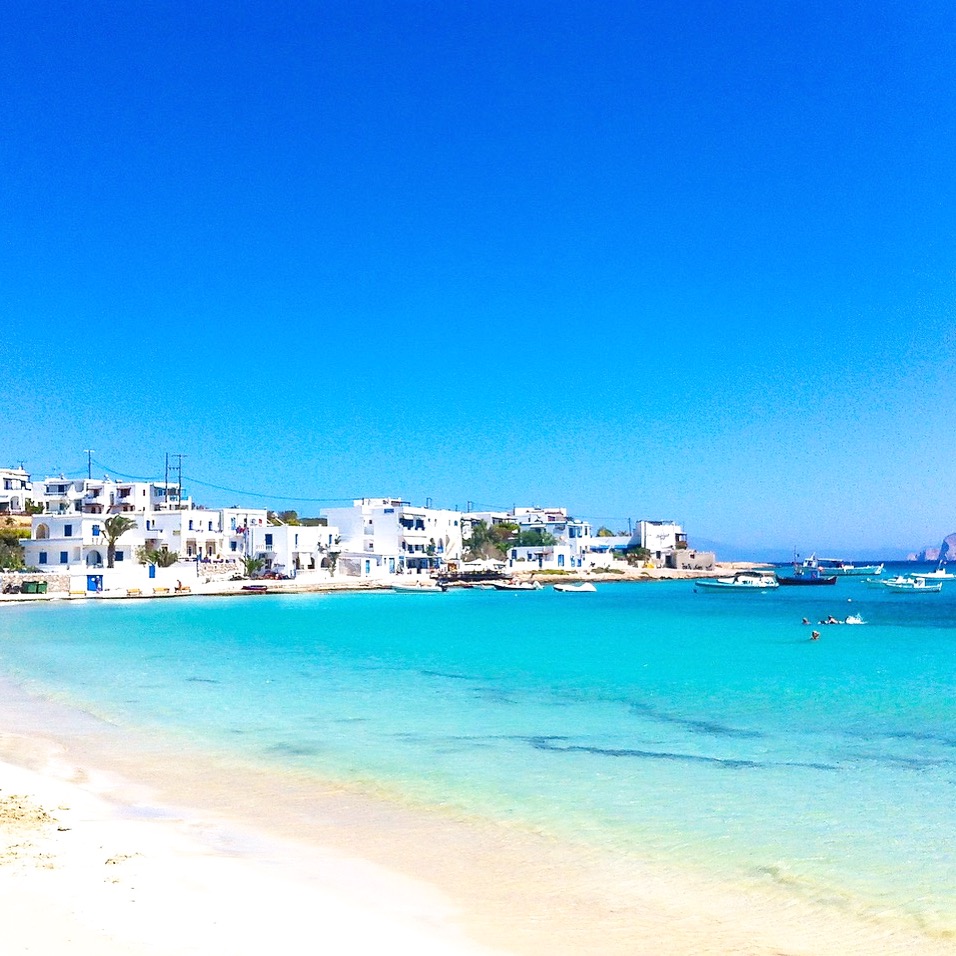 Pano Koufonisi, Kato Koufonisi and Keros are the three main islands that make up the Koufonisia (plural). They are part of the Cyclades, and are a 7.5-9 hour ferry ride from Athens. Pano (upper) Koufonisi has approximately 300 residents and is the smallest of the Cyclades inhabited islands. To give you an indication of just how small the island is, we walked for 30 minutes from our hotel and passed 4 beaches. You'd think cars are non-existent as most people walk or cycle the island. Pano Koufonisi is quiet and peaceful and not spoilt by mass-tourism just yet.
TIP: Get the boat to Kato (lower) Koufonisi. This untouched secret paradise has no electricity and no accommodation (except free camping). It's located just below Pano Koufonisi. It has not been developed for tourists and is virtually uninhabited. 
#3 Lefkada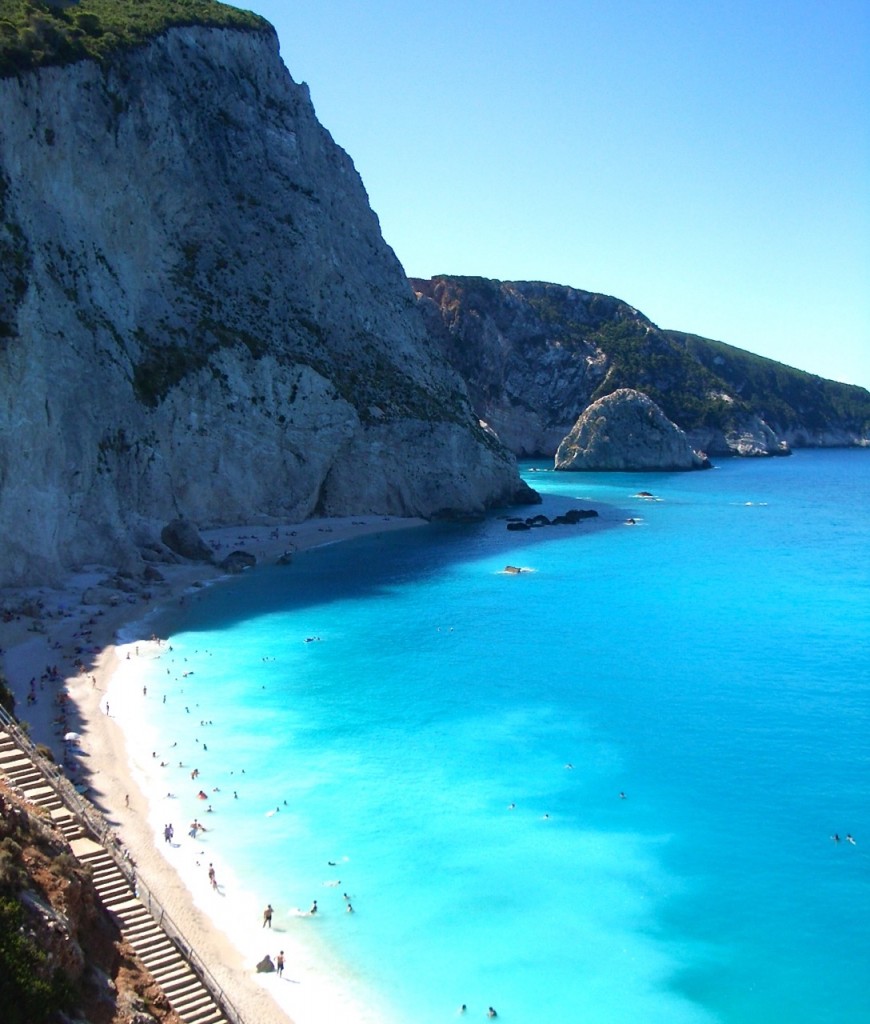 This magical Greek island is one of my favourites. The waters are an incredible iridescent blue, thanks to its location in the Ionian Sea. Lefkada is connected to the mainland via a long road and floating bridge, which means if you are brave enough to drive in Greece, you can get there in five hours from Athens.
TIP: Be sure to visit Egremni Beach. If you want to avoid the crowds and traffic, I highly recommend driving and arriving before 10am as the roads are winding and can be dangerous. Be sure to prepare yourself for the (approximately) 350 steps down to the beach. The closer you get to the bottom, the riskier the staircase becomes – it definitely wouldn't pass Australian building standards! Rewarding the intrepid, a quirky bar is located at the bottom and decorated with empty bottles (mostly Tequila) hanging from the roof. Yamas!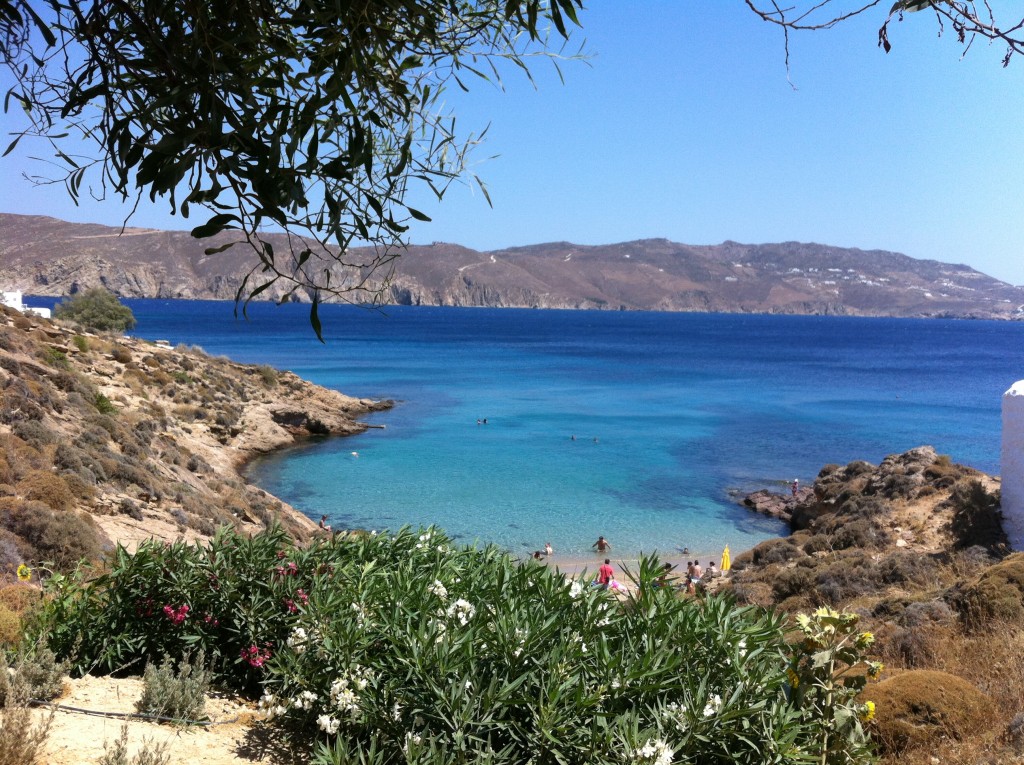 Mykonos caters to all visiting Greece – families, singles, friends, couples and those travelling solo. You can have a wild time partying a vast choice of bars, or a peaceful and relaxing holiday lounging on a sun bed by the beach. There is nothing quite like walking through the narrow white washed cobbled streets of Mykonos Town. You'll find little boutiques, jewellery stores, bars, restaurants, art galleries, and even a Louis Vuitton pop up. The shops close at approximately 2.00am. There is a special something in Mykonos that keeps me going back year after year.
Tip: Recently renovated, there is a restaurant called Spilia, located inside a cave at Agia Anna. You enter via the beach and walk along a path to gain entry. A must-try is the live sea urchins from the restaurants pond, which are opened and served straight to your plate upon request. I highly recommend the lobster pasta and a bottle of Malagouzia (white wine).
#5 Milos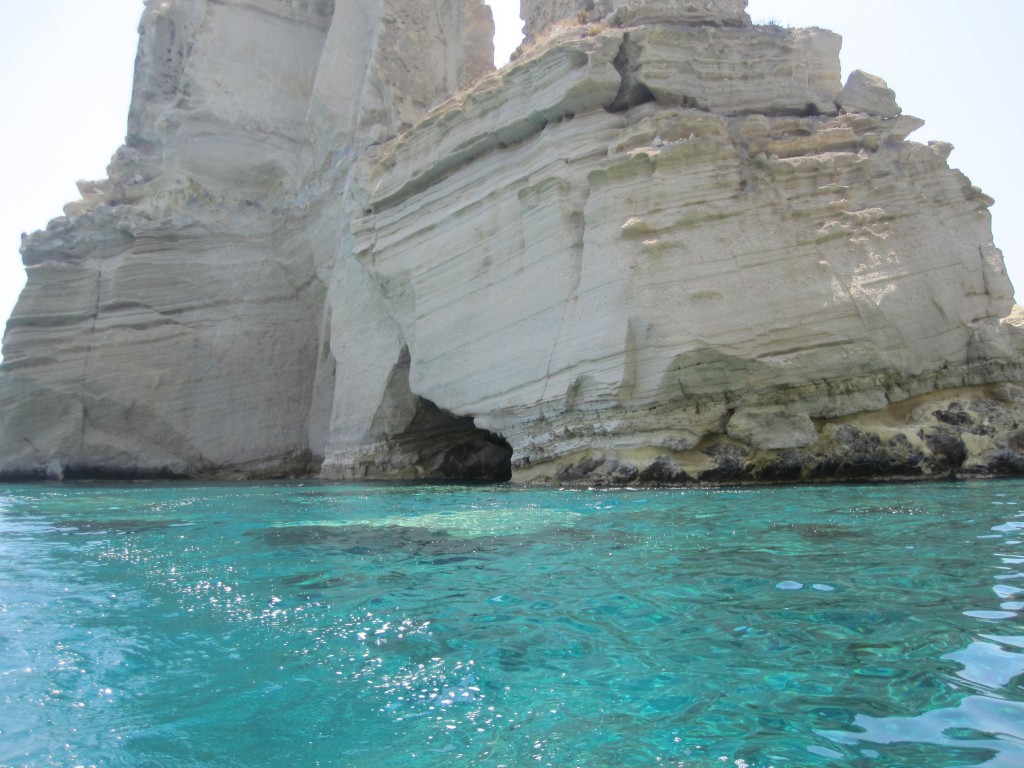 Located in the Aegean Sea and part of the Cyclades, it features more than 70 beaches. The island is of volcanic origin and famous for being the location of the statue of Aphrodite (the ancient Greek goddess of love and beauty), discovered in 1820. The Venus De Milo can now be seen on permanent display at the Louvre Museum in Paris.
TIP: Kleftiko and Sykia are only accessible by boat but well worth the effort. Kleftiko beach, an old pirate's hideout on the south-west of the island, is famous for its clear waters and rock formations. Around the corner you will find the cave of Sykia (meaning "Fig Tree"), whose roof has collapsed. Inside this open-air cave lies Sykia beach, a unique place with a pebbly beach lit by the sunshine streaming in from above.
Where would you like to stay the night in Greece? 
Photo credits: Main and Where in the World is Paradise.