Now that summer is long forgotten and the cooler months draw near, residents in Dubai look forward to being able to spend time outdoors and making the most of it. The Dubai Fitness Challenge has taken November by storm, birthing a plethora of pop-up yoga and studio classes in town. Where are the most picturesque, luxury retreats? We've found them all just for you!
Read this too: 8 Resorts That Love Yoga as Much as You Do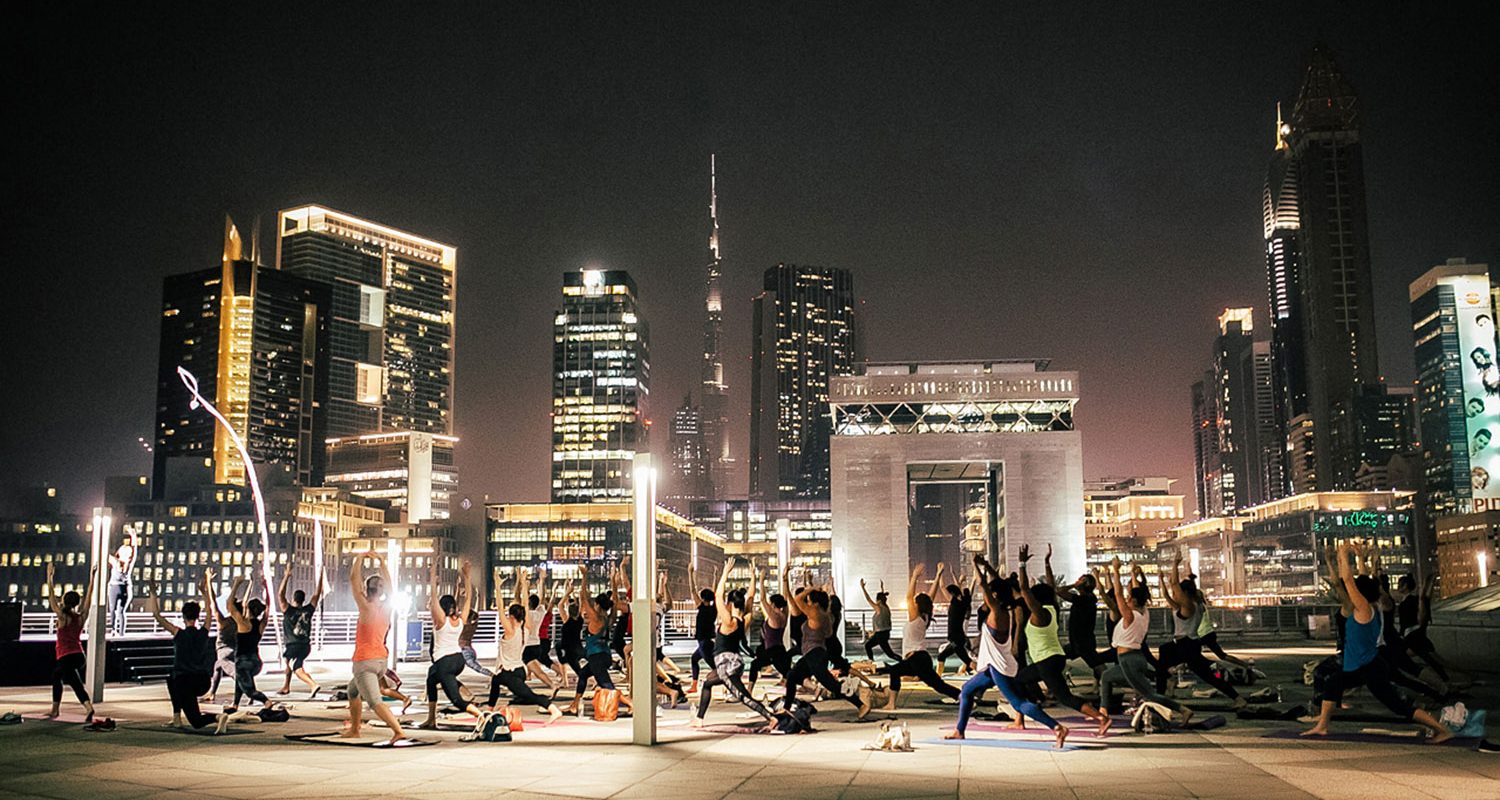 The Jumeirah Emirates Towers in the heart of Dubai is better known for its luxury restaurants, sky bar and decadent suites, but look deeper and you shall find the city's most sought-after rooftop yoga. Their special 90-minutes yoga class is seasonally hosted by the resident yogis of Urban Yoga Dubai. Whilst practising your downward dog, one can take in the glistening skyline and amazing sunsets as the classes only take place once the sun goes down and only during a full moon.
Address: Talise Fitness, Upper Level, The Boulevard, Jumeirah Emirates Towers, Sheikh Zayed Road, Dubai, UAE
Tel no: +971 50 204 7679
Email: [email protected]
#2

Life'N One

's Rooftop Sanctuary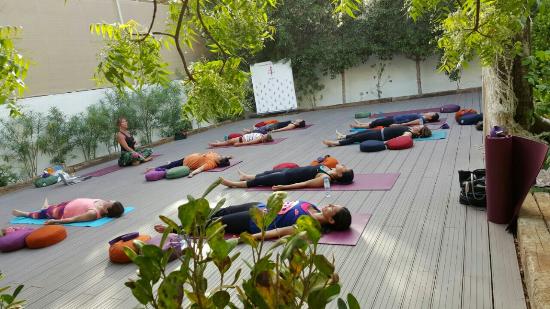 In the heart of Jumeirah, hides this gorgeous boutique villa that has been redesigned to incorporate every aspect of your wellness. With focus on the spiritual side as well as physical fitness, the range of yoga offerings is second to none. The rooftop is one of their most popular zen hotspots, cleverly sheltered so that it will allow both daytime and night-time yoga. After working out, head to their vegan café, which serves nothing but homegrown organic goodness, yum!
Address: Street 27B, Jumeirah 1, Jumeirah Beach Road (behind Magrudy's Bookstore & Jumeirah Centre), Dubai, UAE
Tel no: +971 4 343 6676
Email: [email protected]
#3 Shangri La's Guided Meditation & Yin Yoga Sessions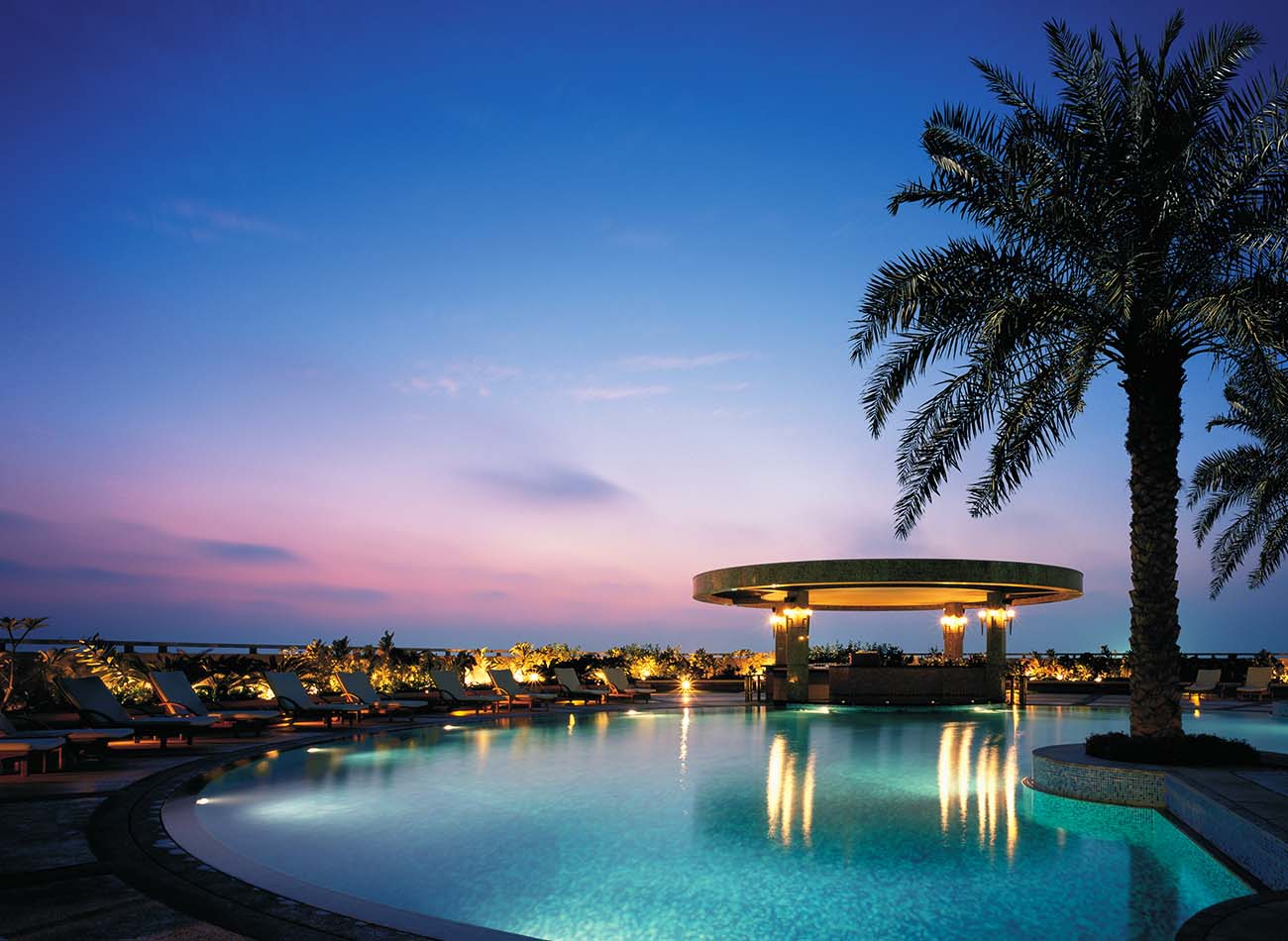 The full moon, for some, is a time to release what no longer serves us as we invite an expansion of minds and bodies. It is also the best time for re-aligning oneself and hence, what better way to re-connect to the Earth than to open your eyes to the stars. The Shangri-La Hotel's rooftop yoga & chakra meditation experience with Lifestyle Yoga begins with a 60-minutes Yin Yoga session and is followed by guided meditation. This style of yoga is designed to help regulate the flow of energy in the body, so it's perfect for those who have been burning the candle at both ends.
Address: Shangri-La Hotel, Sheikh Zayad Road, Dubai, UAE
Tel no: +971 800-5964
Email: [email protected]
#4 Out at Sea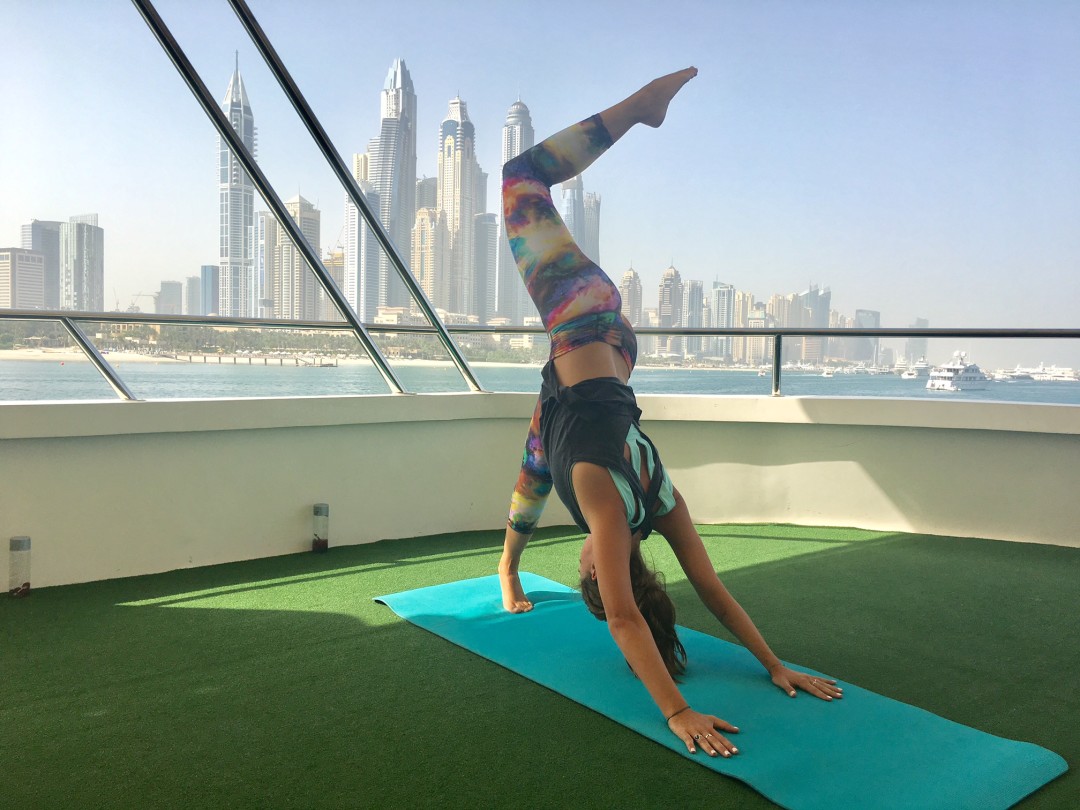 This is not your average workout, but it sure is a great way to wake those sleepy bones up! It's a 7 am start down in the Marina (why can't all workouts be outside?), with the crew from Fit Squad Dubai and Exclusive Yachts. Sure to be the next fit trend, AnimalFlex is a curious combination of yoga and strength training — a test of balance, core and agility with well-known yoga positions like the scorpion and crab pose. All these are done right smack on the rooftop of a double-decker boat that carries you around the Palm, are you tempted?  
Address: Dubai Marina, Dubai, UAE
Tel no: +971 52 870 6369
Email: [email protected]
#5 Between the Skyscrapers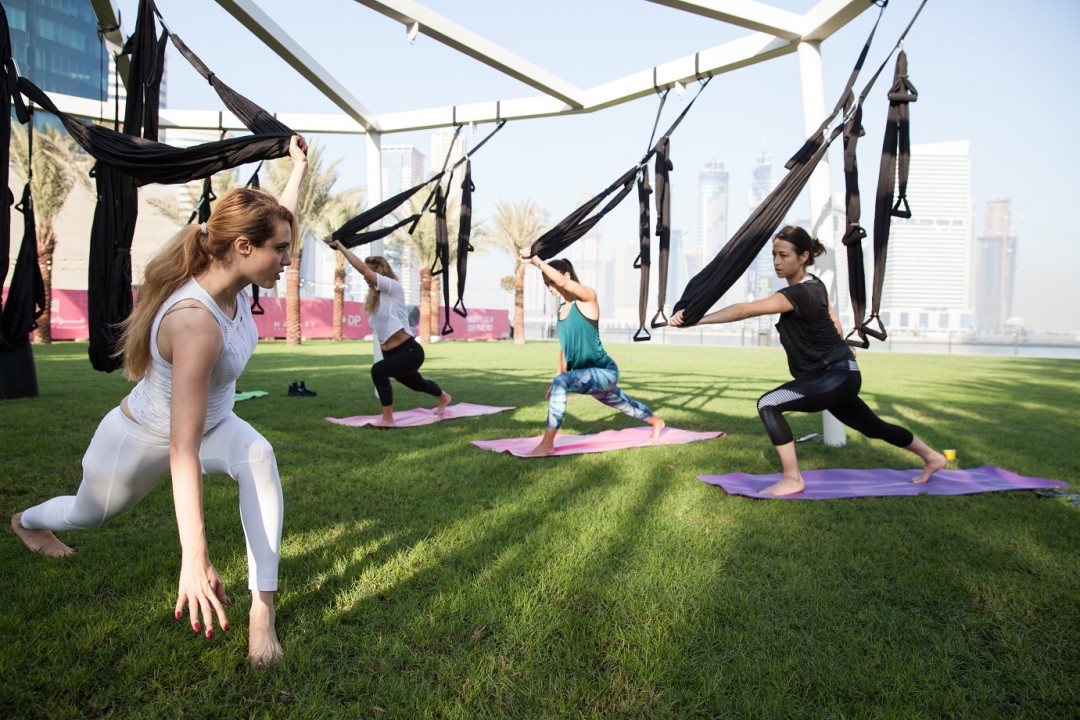 In keeping with November's Fitness Challenge, Dubai Properties has just launched the first outdoor aerial yoga hub of its kind at Marasi, a picturesque park in Business Bay. Against the backdrop of the Dubai Water Canal, this 3000 square metres of pristine green grass is the perfect place to practice and hone your inner zen. It also has an impressive open-air swing yoga facility that can host up to 150 yogi's, four times a week. It is free to join and all you need to do is to register with Piloga, a pilates and yoga studio. Hurry but don't forget to bring your own mat!
Address: Marasi Park, Business Bay, Dubai, UAE
Tel no: +971 4 456 4499
Email: [email protected]
Image credit: Main