Whether our cravings can only be satisfied with a plate of Pad Thai on the streets of Sukhumvit, Bangkok, or with a bite into tender macarons at Ladurée, Paris, there ain't no ocean wide enough to keep us from food. If you share our sentiment and unusually large appetite, we invite you to take a trip to any of these top-rated restaurants.  We'd love if you could convey our compliments to the chef!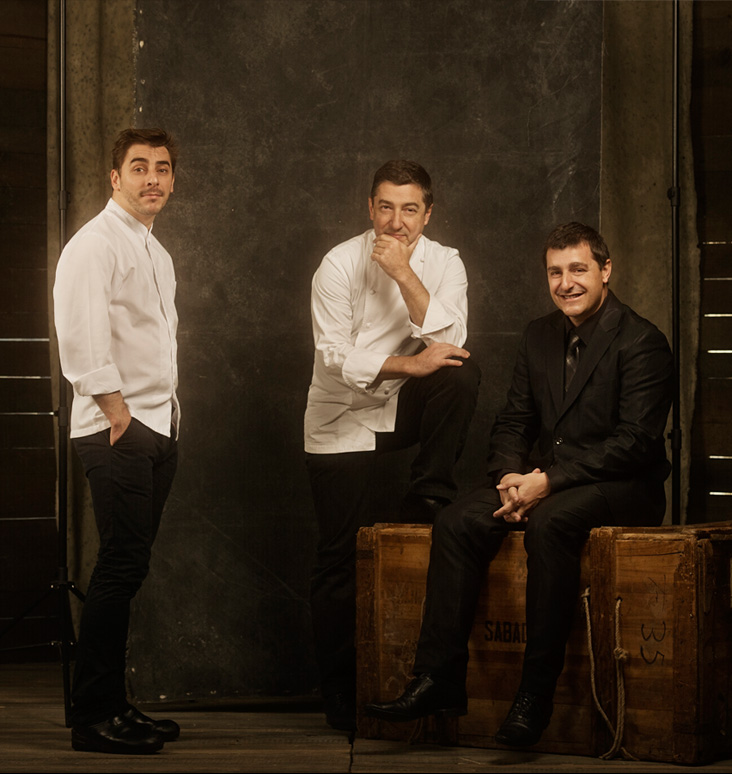 Why you should: Talent seriously runs high in this familia. Run by the three Rocqa brothers who credit their cookery genes to their parents, El Celler de Can Roca has been named 2015's official World's Best Restaurant. Their take on modern Spanish food is known for drawing inspiration from Catalan art and music.
Order this: A dessert called Messi's Goal. It's a candied pitch which yeah, is delicious as they come and all, but get this — it comes with a side of iPod (say what now?) The plate-side iPod plays cheers of the crowd as you bite into minuscule white chocolate footballs, which taste so heavenly we imagine recreates the exact feeling football player Lionel Messi experiences when he scores a goal.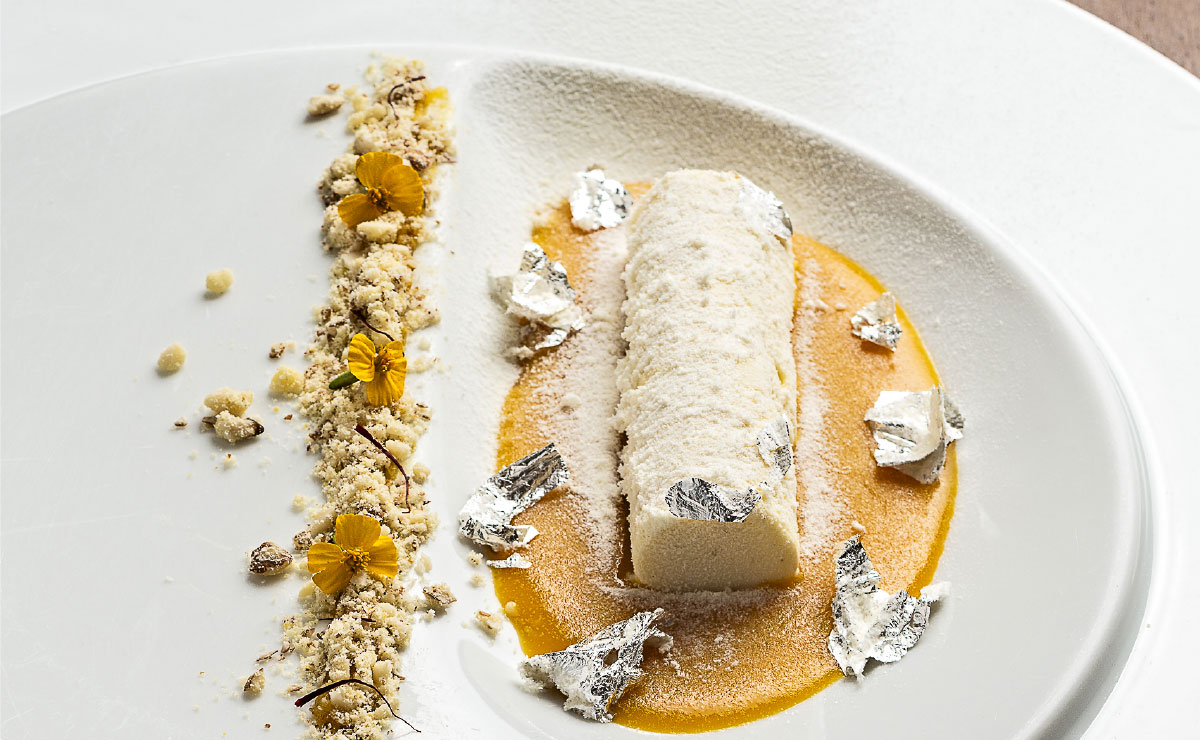 Why you should: Who doesn't love a good success story? Chef Gaggan Anand came from humble beginnings in India, to winning the number one spot twice in San Pellegrino Asia's 50 Best Restaurant Awards. The food served here is what Chef Gaggan calls "progressive Indian cuisine".
Order this: The "Best of Gaggan" 16-course meal. The first serving is a oyster with marinated spiced apple, yuzu and lemon. The freshness really sets the tone for the stand out dish that comes next — a modestly sized onion water baguette that sandwiches chiffon-textured Foie gras mousse. There's a tinge of hazelnut in there you can't miss.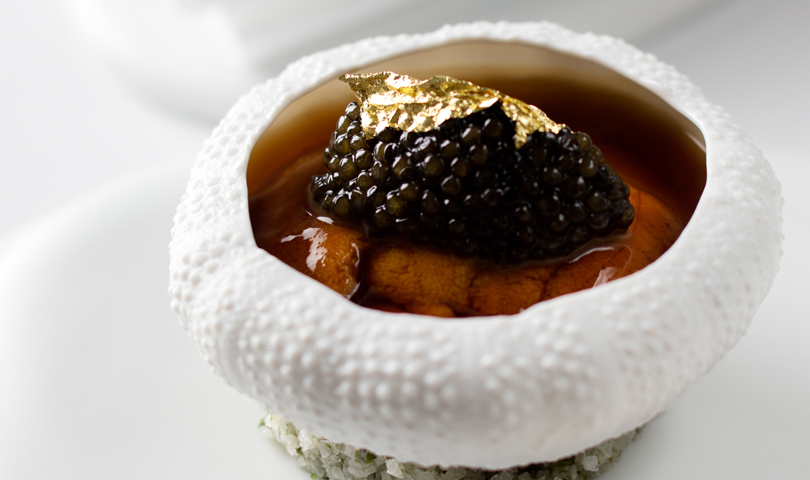 Why you should: Amber's menu changes with the season, depending on what's available , fresh and guaranteed to bring flavour and quality to each dish. Produce is sourced from France, Japan, Australia and Hong Kong, which gives the menu a good variety of French cuisine with an Asian take on it. The restaurant is named San Pellegrino's 6th best restaurant in Asia.
Order this: The Hokkaido Sea Urchin is the restaurant's most popular dish. The sea urchin is tucked in lobster jelly and served alongside cauliflower, caviar, crispy seaweed waffles, and a gold leaf for the love of all things shiny.
#4 Benu, San Francisco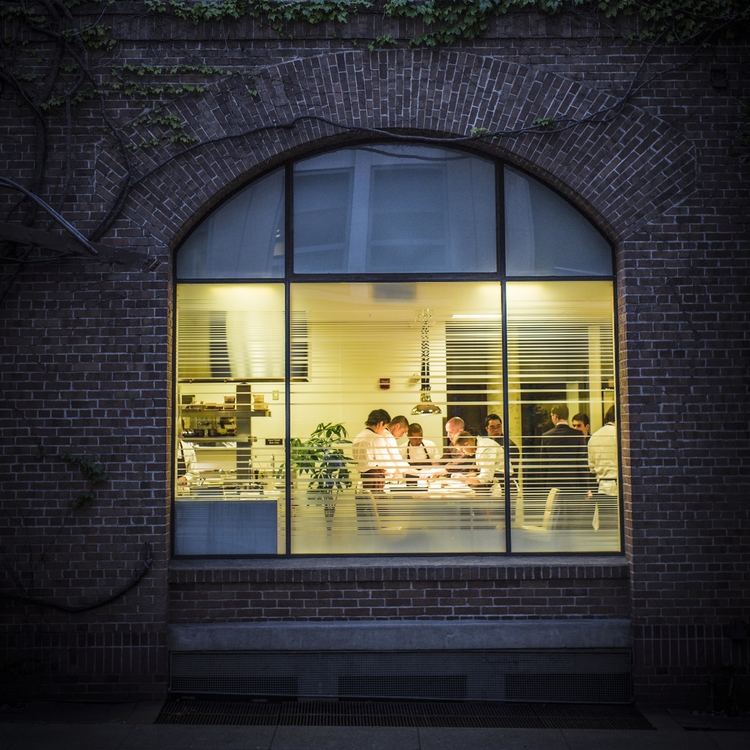 Why you should: Possibly the best Korean or Chinese food you will ever taste isn't even in Asia. This restaurant is well worth a trip to the U.S, the product of Chef Corey Lee, who uses northen California's seasonal ingredients to create his menu. Benu has some great reviews out there, namely one by Chef David Chang who calls it the "best restaurant in the United States" in his book, Where Chefs Eat.
Order this: The faux (worth repeating- FAUX) shark fin soup, made with dungeness crab and Jinhua ham custard. The dish was inspired by a favourite from Chef Corey's childhood days in Seoul.
Why you should: We've talked about Noma before as having served one of this year's top food trends — that's deep fried bugs, by the way. The restaurant offers as you'd imagine, quite the dining experience. The "new Nordic" cuisine is served in an old whaling warehouse, with a specialty in weird and innovative — but always edible. Trust its number one ranking in Restaurant magazine's World's Best Restaurant 2014 list.
Order this: Oddball alert, literally, is the Æbleskiver and muikku—Nordic-style pancakes wrapped around preserved fish. Think of a tiny anchovy stuck in a gumball. Weird, but it works.
You're just one step away from really good food. 
Photo credits: Main, 1, 2, 3, 4, and 5.