We're easily amused by pets that wanderlust. Remember the one-eyed surfing kitten Kuli in Hawaii? Following in Kuli's pawprints is Amelia, the "tropicat" that follows her person Liz Clarke on a sailing trip across the seas. The cute duo live on a 40-foot-long boat named Swell, and began their voyage back in 2006. They've crossed more than 18,000 nautical miles all the way from California to Central America, and to the South Pacific.
Liz is an environmentalist captain travelling for work. Tropicat helps out too, sometimes gathering up garbage on the beach and she loves it! Amelia once went missing for the 42 days. Liz writes on her blog, in a post about being reunited with Amelia: "I still wasn't sure what to do about bringing her back to the boat, though. I thought maybe she would be better off at the pension where she could happily help catch rats and lead a more normal cat life. But when I went to leave, she followed me all the way out the little dock. I got in the boat then looked at her and asked her if she was sure she wanted to come home. She looked at me for a moment, then casually stepped into the boat."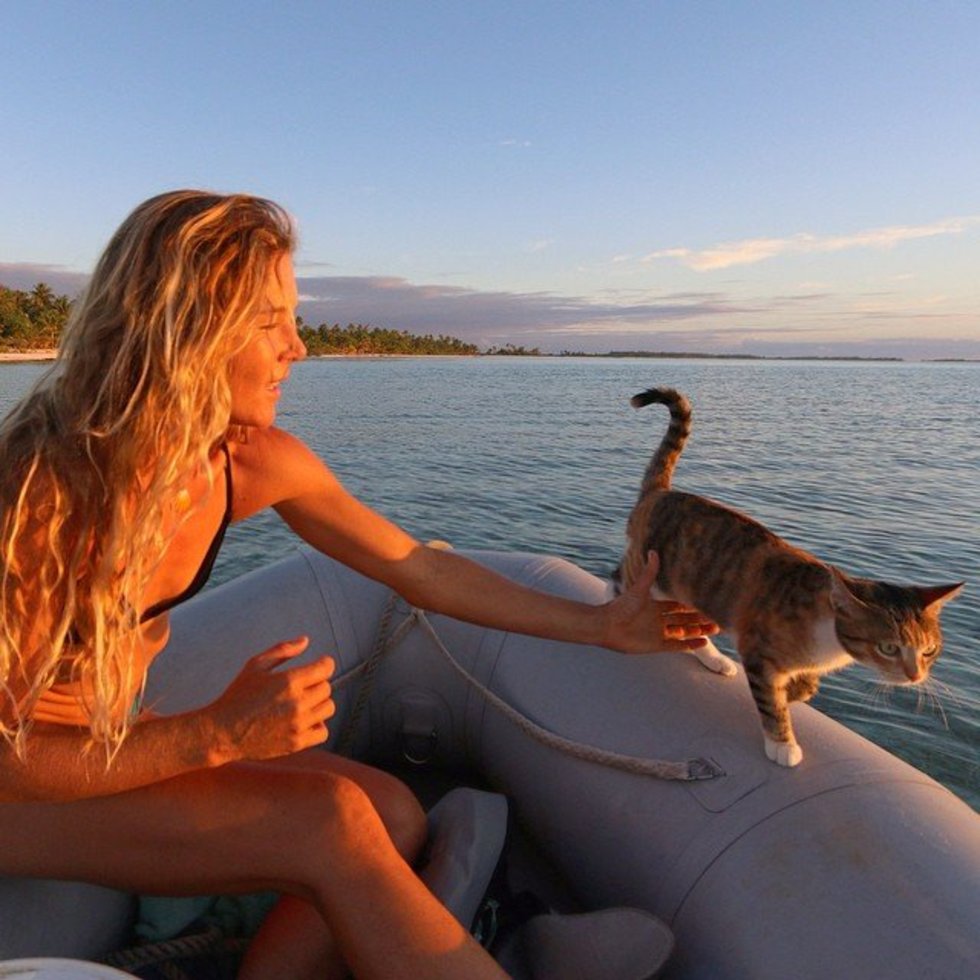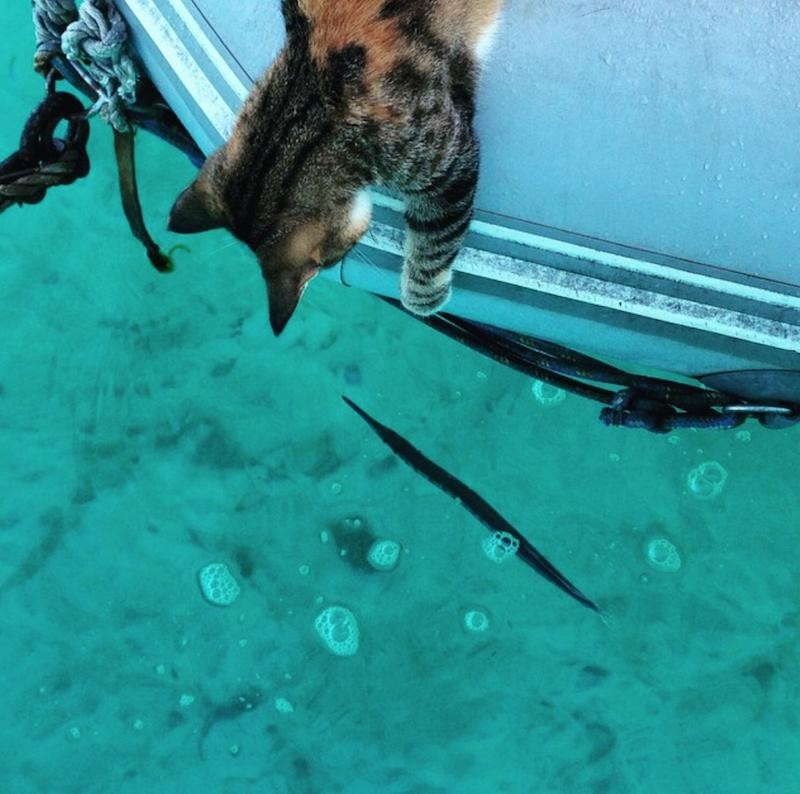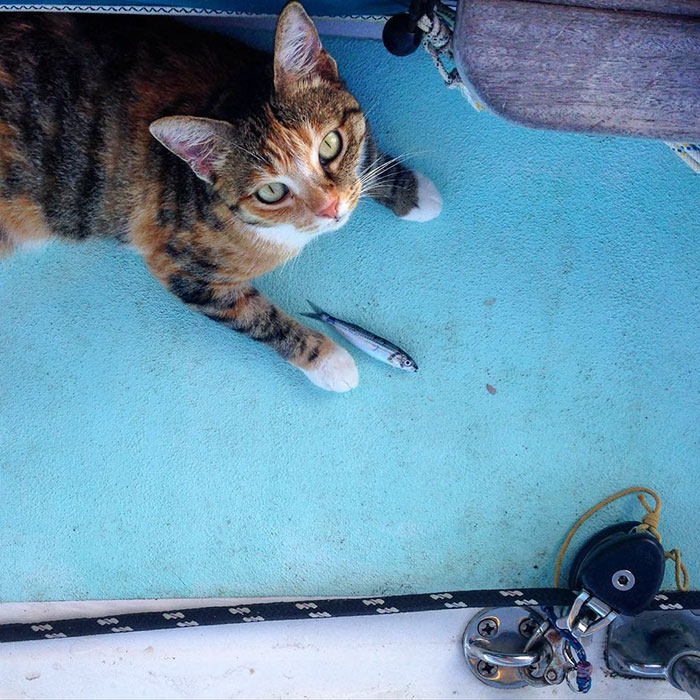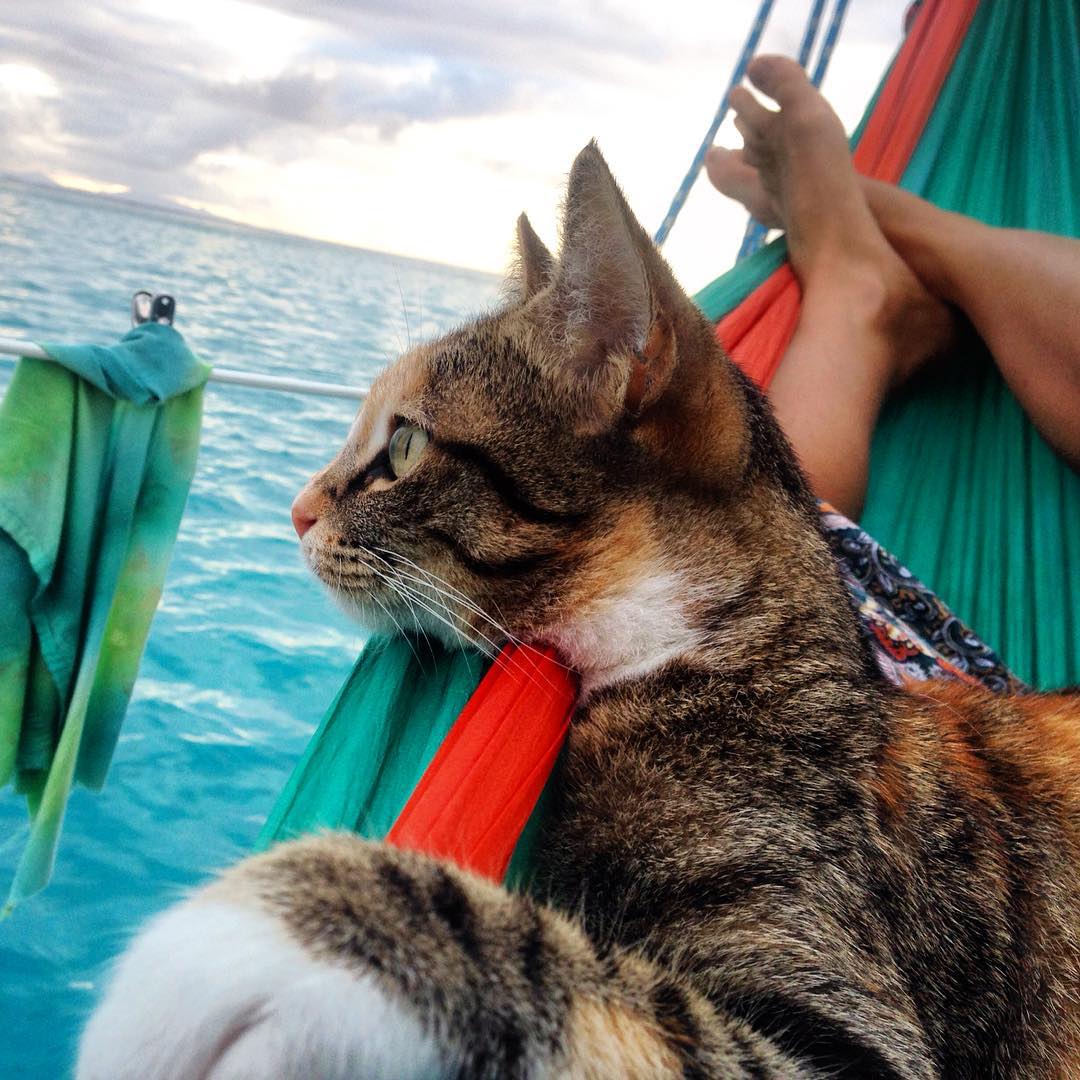 Photo credits: Swellvoyage.com.