Lush greenery and jagged mountains meet pristine sandy beaches meet clear blue water. Sounds too good to be true? Not if you're willing to step off the beaten path. Cue Komodo island, an exotic, unspoiled and utterly beautiful paradise. It's not Valyria, but they do have dragons! Believed to have been formed over 1 million years ago, its famous namesake, the fearsome Komodo dragons are quite possibly its original residents.
Here are 8 reasons you NEED to plan that exotic island getaway to Komodo island, pronto!
#1 Bucket List Material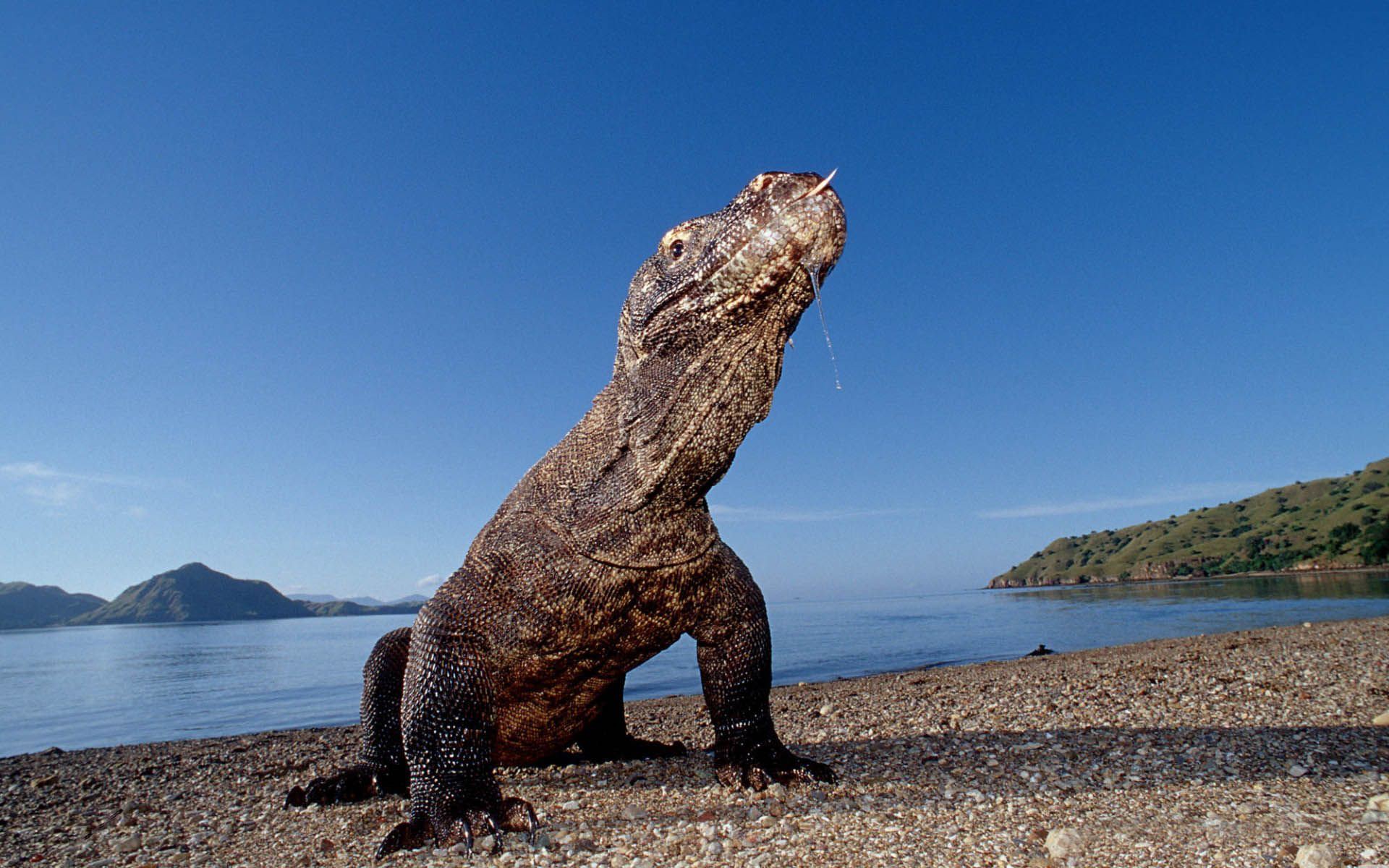 Sure, you COULD go to Bali, but that's hardly bucket list stuff. Why wouldn't you want to swap the hordes of tourists for pristine nature, volcanos and dragons? These scaly beasts may not spit fire but their spit can still kill you (it can take a long time though). Containing 50 strains of bacteria, the saliva of these carnivorous predators can take down buffaloes, pigs – even their own young! The male Komodo dragon can grow up to 3 meters in length and weigh up to 100kgs (they're no Drogon, but they are the largest lizards in the world) and can also eat 80% of their body weight in one sitting. And you thought you had a big lunch!
#2 Dive Deep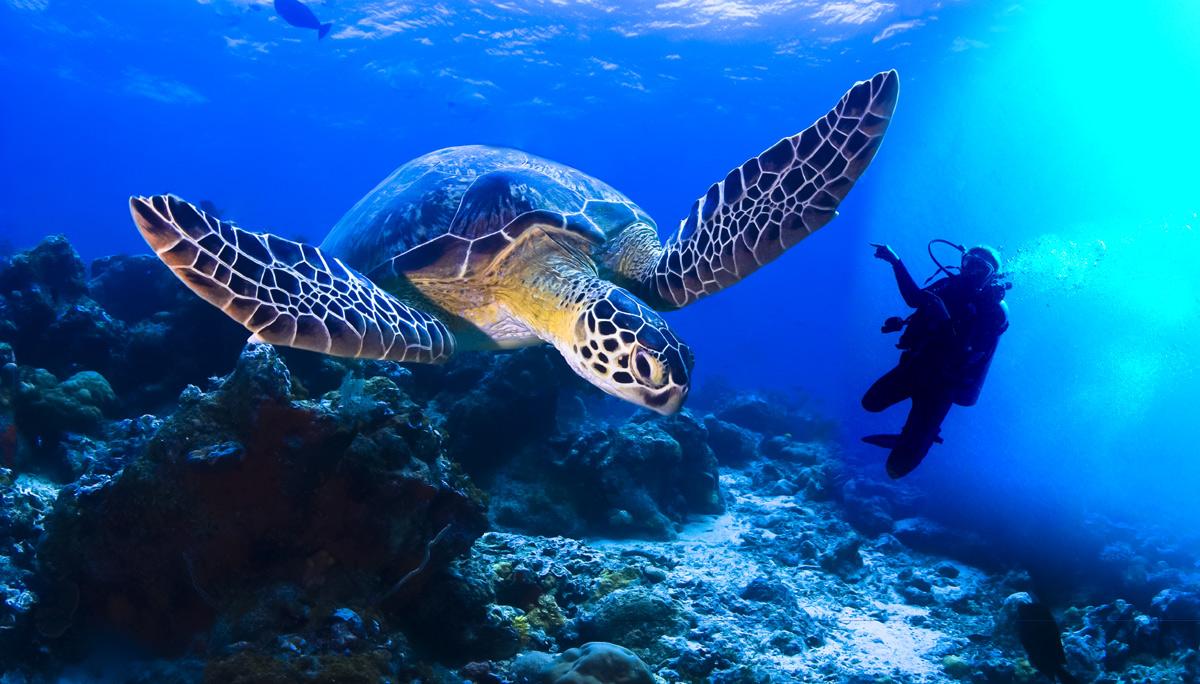 The waters around Komodo are rich in marine life. Sharks, manta rays, whales, turtles all live in the colourful underwater world there, which explains why it's a world class diving destination (there are around 50 stunning dive sites to, well, dive into – but be warned that the waters can be turbulent). Not to mention Pink Beach, where the snorkeling is beautiful, and the beach (surprise, surprise) pink. We love Manta Point, where you can dive with some of the largest rays in the world (a worthy but rather eerie experience).
#3 Get Your Crusoe On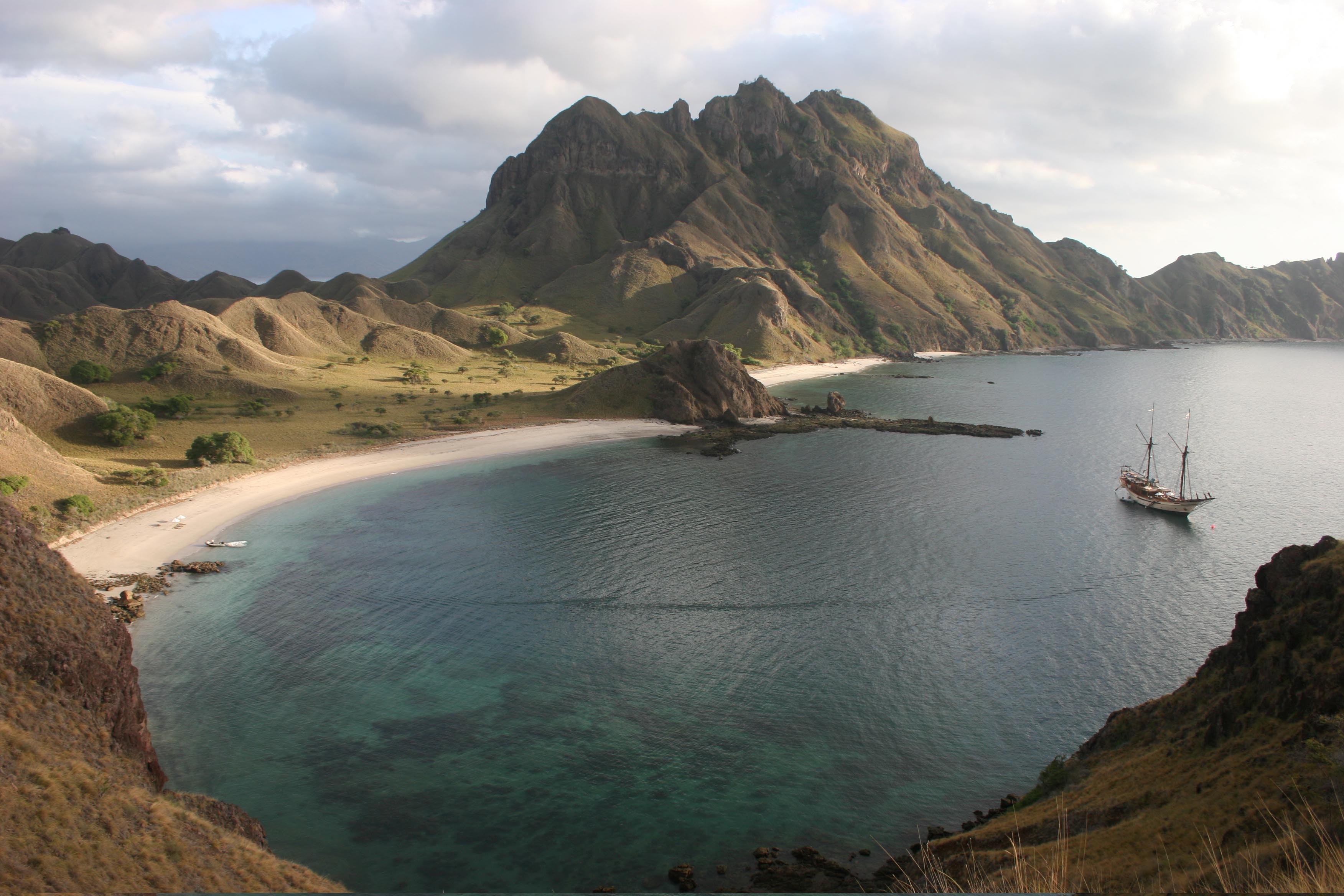 Indigo blue water. Check. White sandy beaches. Check. Darkly magical jagged mountains? Check. This underdeveloped island at the centre of the Indonesian archipelago has gained some popularity in the past few years, but still not many tourists are dedicated enough to make the journey (although flights from Denpasar to Labuan Bajo take only an hour and a half). Many of the islands and atolls are uninhabited, making it exotic, idyllic and unspoiled – perfect for adventure and discovery (but stay away from the cookie-cutter tours and charter your own boat and guide tours instead).
#4 Planet of the Ape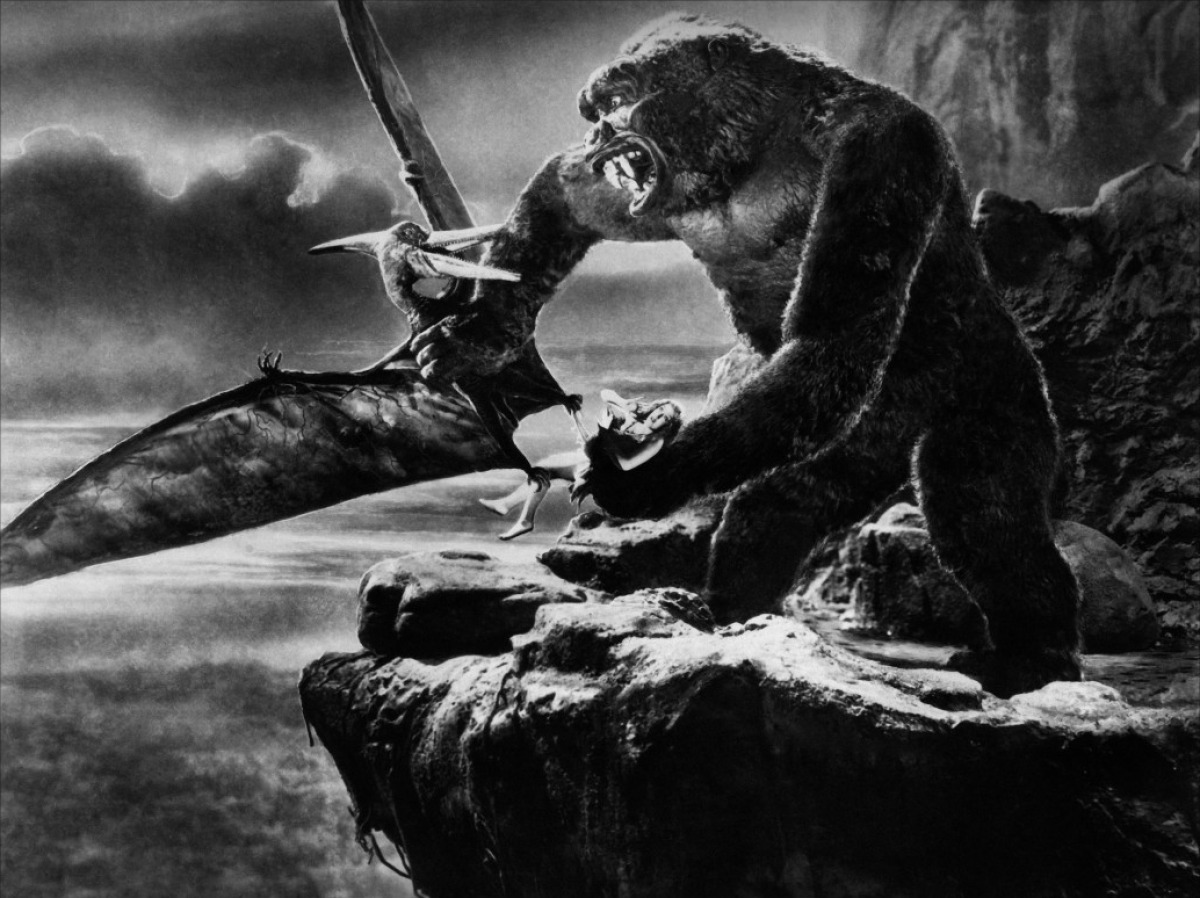 Bet you didn't know this (we didn't), but the original King Kong film was inspired by millionaire and American Museum of Natural History trustee William Douglas Burden's trip to these rugged terrains in 1926. After his expedition to study Komodo dragons, Burden told the story to motion-picture producer Merian C. Cooper who changed the subject from a giant lizard to a giant ape and added a beautiful heroine. Et voila – a classic film was born!
#5 Take A Hike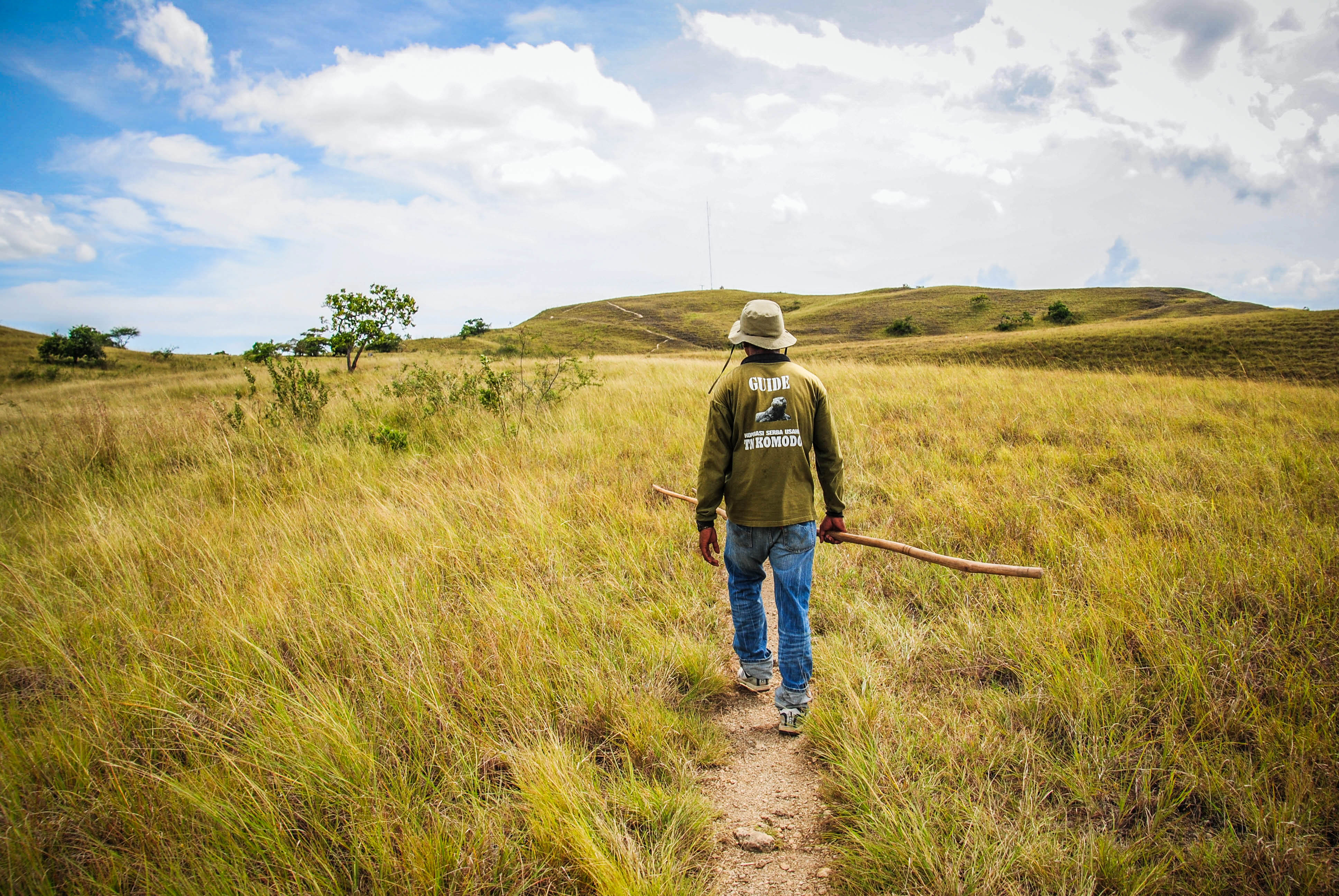 Komodo National Park boasts a wealth of flora and fauna. You'll find all manner of mammals from wild boar, water buffalo to cockatoos and fowl of all types. Made up of the two largest islands Rinca and Komodo, wildlife can be hard to spot because they are heavily forested. Both islands are also home to several active volcanos – we recommend heading to Kelimutu, which is famous for its tri-coloured crater lake. Best time to go? Sunrise, but stay for the colours even up till 8 or 9am, and don't forget to wrap up warm!
#6 Get High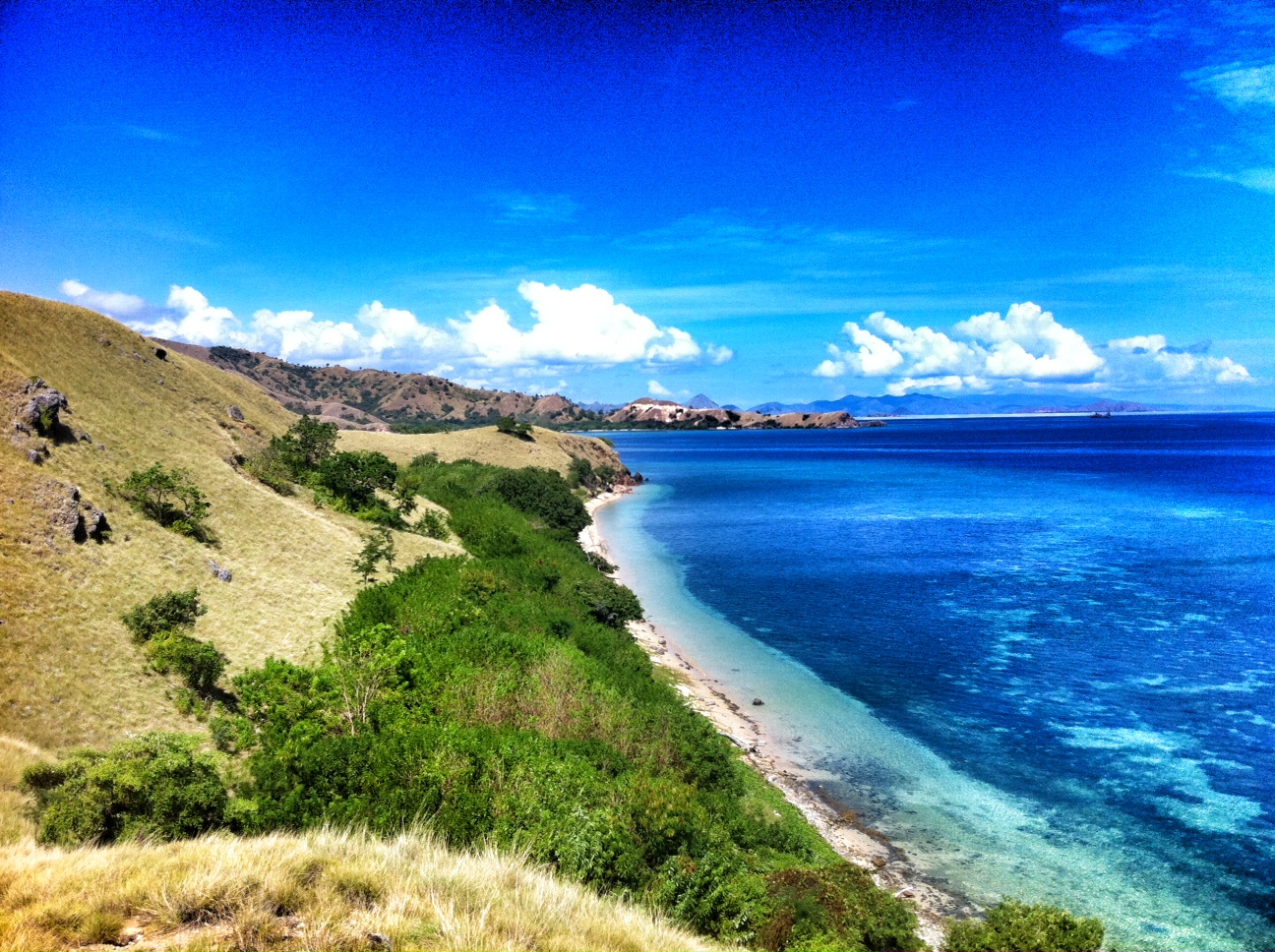 On the highest point on Komodo Island, Gunung Ara (what were you thinking?). The trek takes about 3 and a half hours and eagle-eyed guides will be able to point out the many fascinating creatures along the way. And we promise, the 360 views from the mountain top will be well worth the work out.
#7 Spy On Megapodes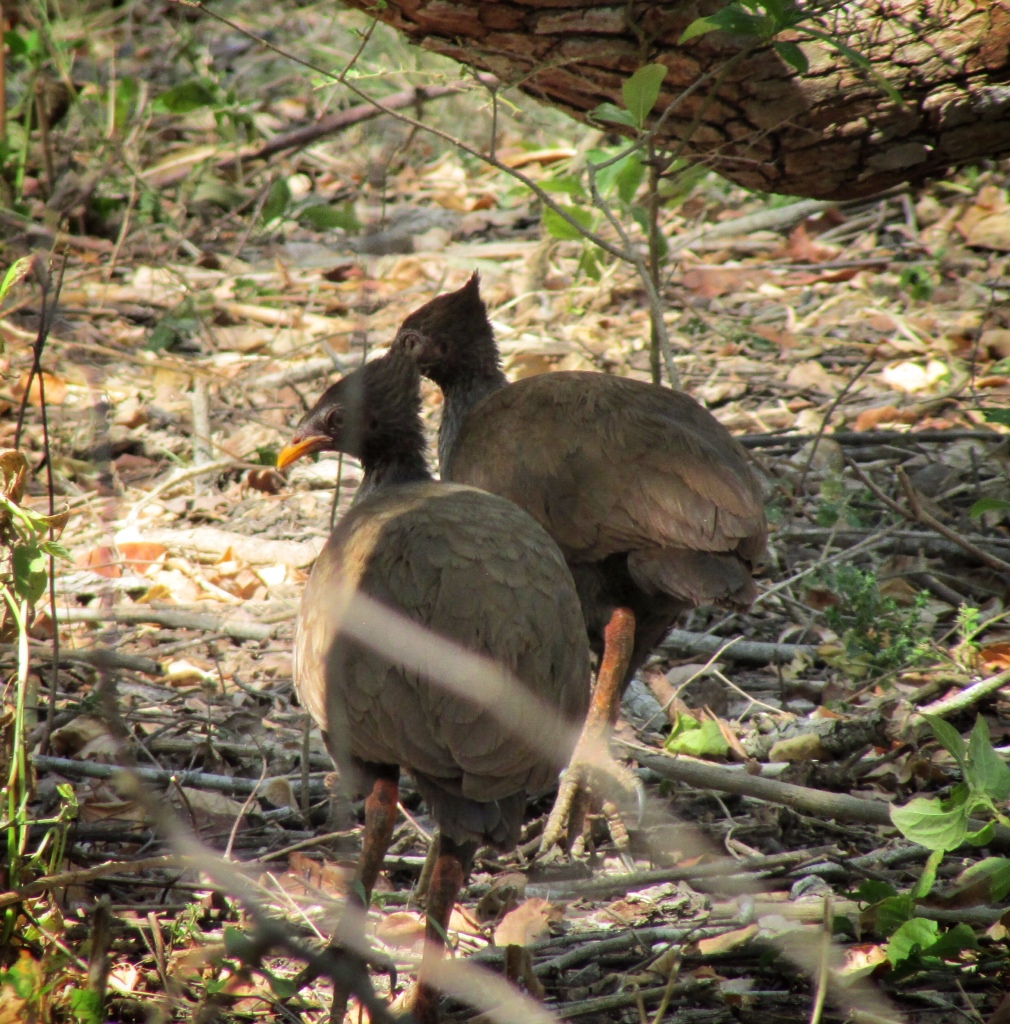 No they are not some extinct dinosaur. This resident animal is actually a rare turkey-like bird (ok, doesn't sound so exciting now but if you're an avid bird watcher then YES). They build fortress-like nests all over the islands (we guess one might have to, because dragons) – if you're lucky, you might even encounter these shy, unsociable creatures. You will also find cockatoos and eagles, just to sweeten the deal.
#8 The Crazy Nightlife Scene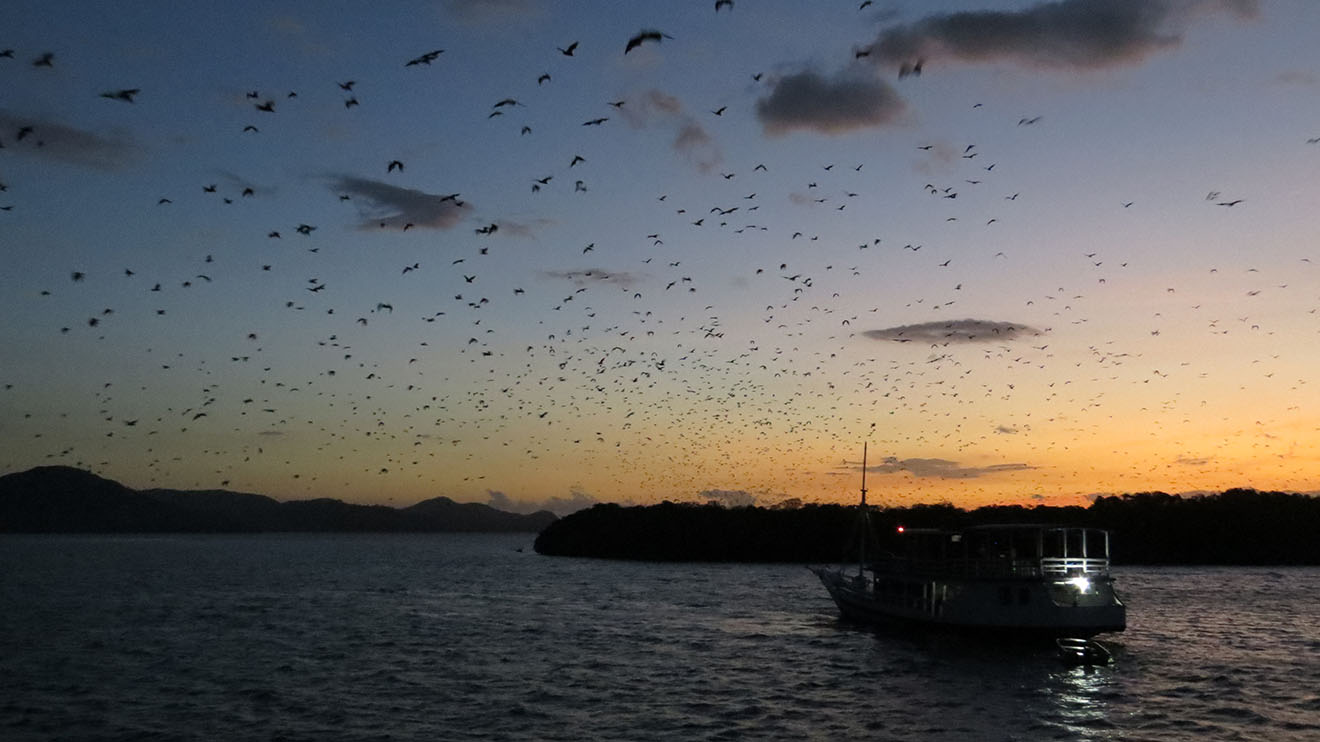 In the evening as the sun is about to set, catch Komodo's mass migration: hundreds of flying foxes soar lazily on their way to a neighbouring island to feast on its flora. Check that your guide knows where catch the action (be warned though that the guides on Rinca and Komodo leave much to be desired so it might be your luck of the draw).
Plan your exotic island getaway at Komodo with us now!
Image credit: Main, 1, 2, 3, 4, 5, 6, 7, 8.