Forget stand-up paddle boards (SUP), you need the latest gizmo in town – the pedal board! Ok, so we know it doesn't sound that much different, but trust us, if you've ever tried to SUP, you'll know what a crazy workout it is, let alone SUP Yoga! Not that pedal boards are any less of a sweat-inducing exercise, but it just looks that much more fun and easy.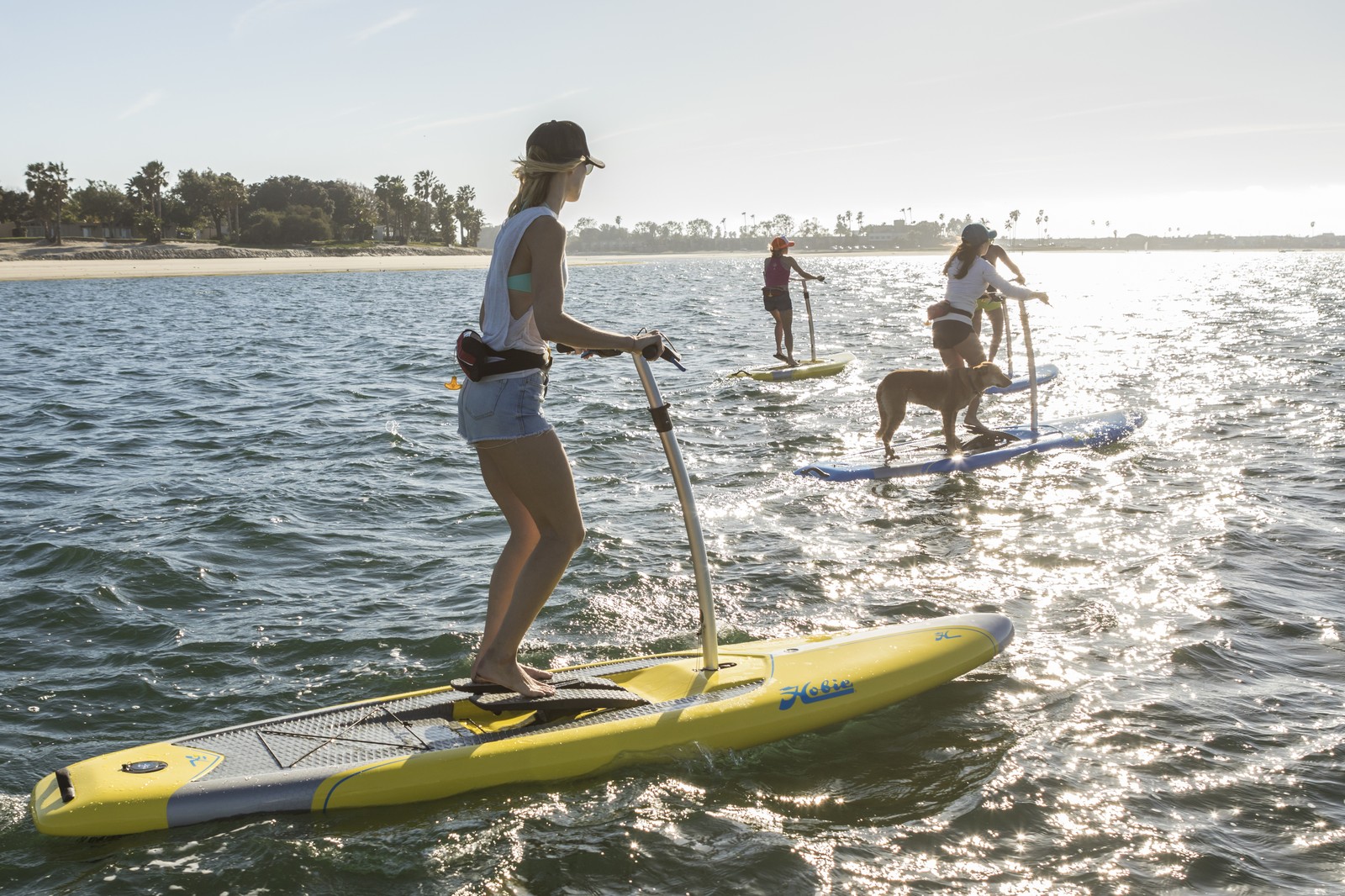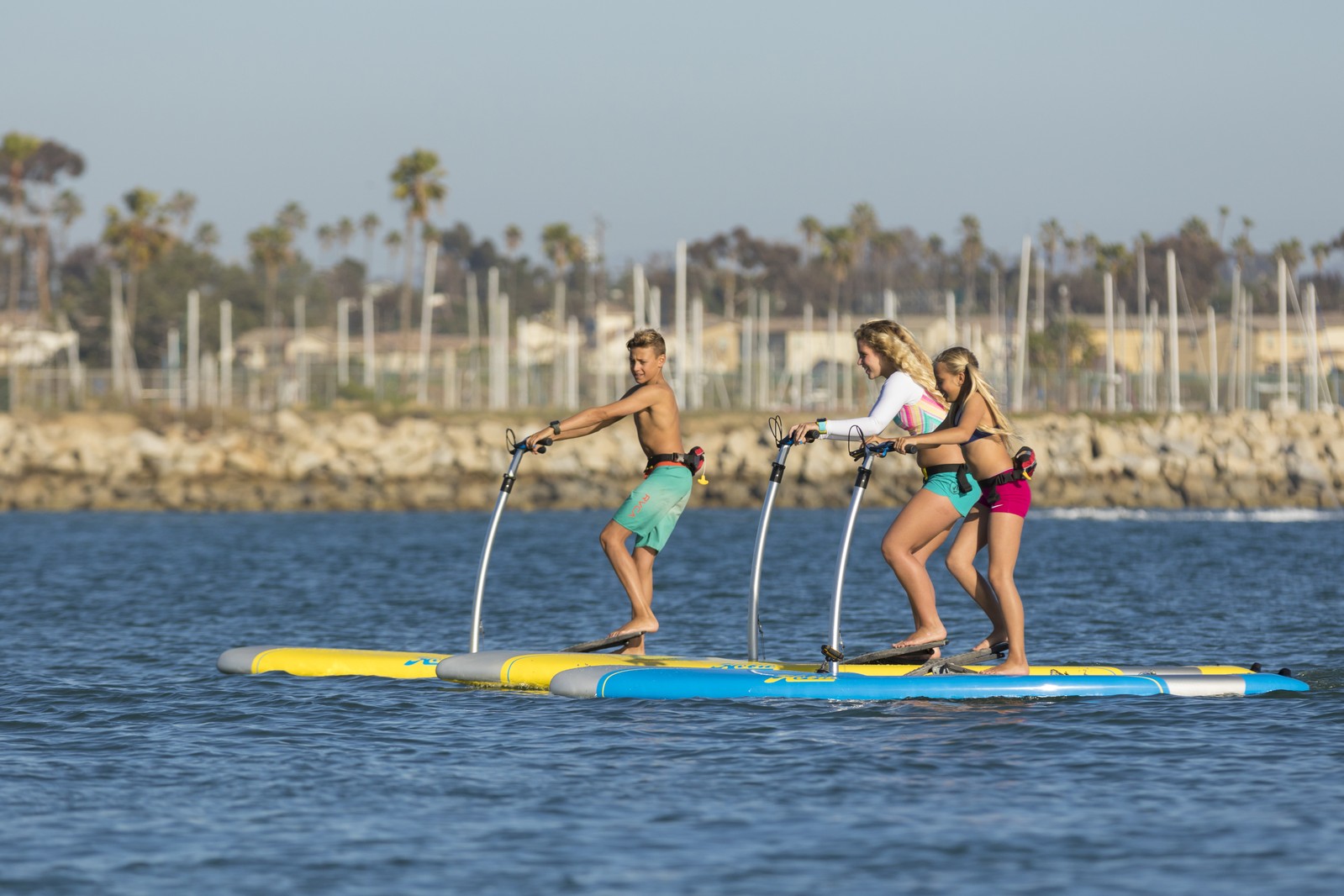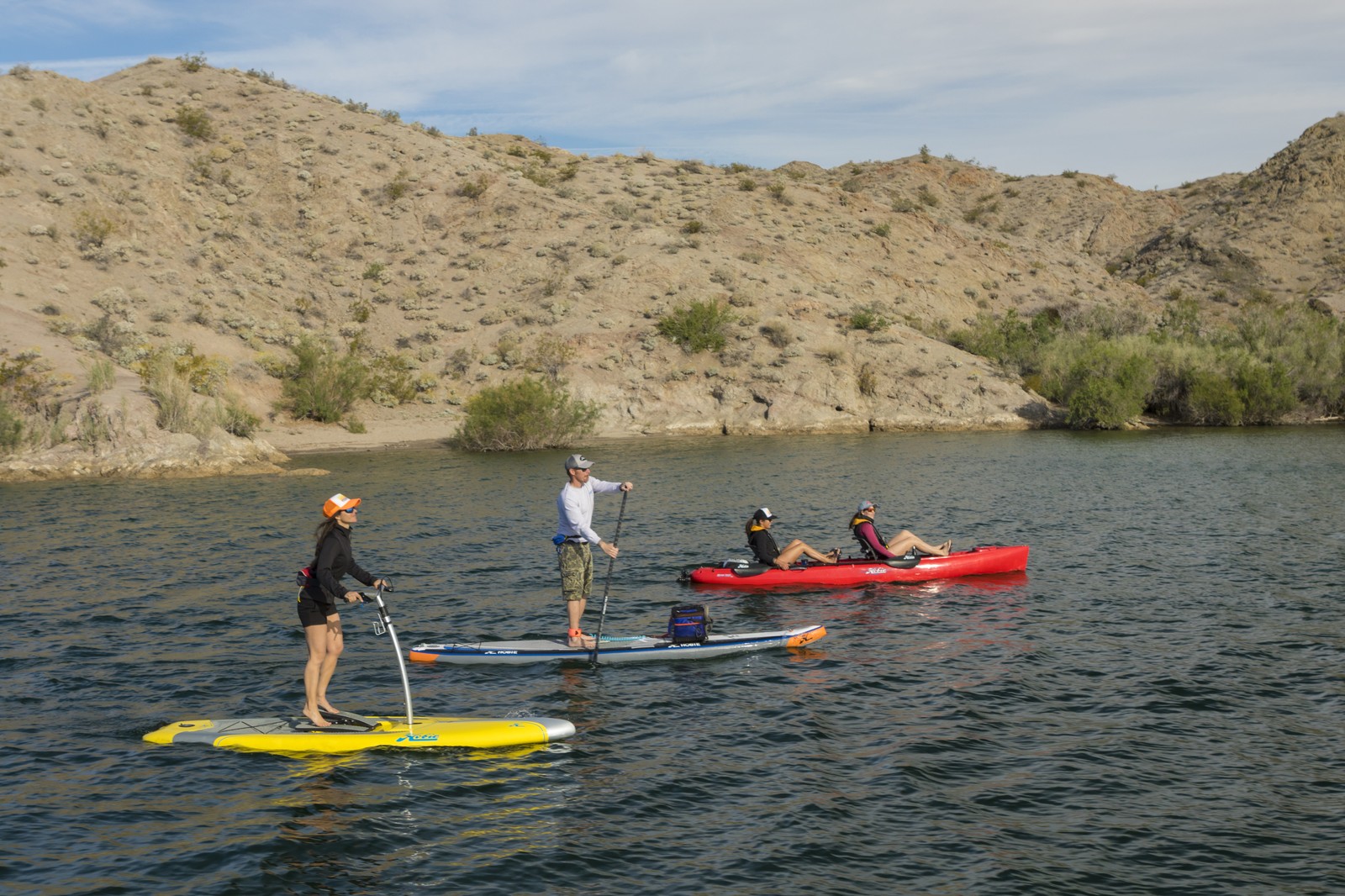 Enter Hobie Cat's newest plaything – the Mirage Eclipse. It's like any other standard stand-up paddle board, except its wide hull design and handlebars (just like those on a bicycle) provide an extra-stable ride and ease of maneuverability. But how exactly does it work? That's where the pedals come into play. It's basically the world's first leg-powered stand-up board, with stepper-like pedals controlling underwater rudders. This means you can go as fast or as slow as your little nomad legs can pedal, and simple things like waves, wind and wake won't phase you.
We love the versatility too; remove the handlebars and lock the rudders into place, and voila – you can paddle like a traditional SUP. But we think racing amongst friends is waaaaay more fun (you might want to skip leg day after though…just sayin').
There are two models, the Mirage Eclipse 10.5(USD 2499) and 12 (USD 2599). Consider us sold – hey, we never said fun was cheap!
Photo credits: All