Who says it better than the very people who aren't paid to write these reviews? Unbiased and completely objective, here are the top 10 restaurants in Asia… according to the reviewers at Tripadvisor.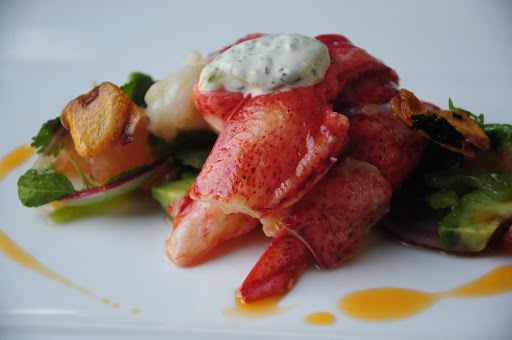 Contemporary European cuisine, in the highest levels of hospitality. It's chic couture dining in the heart of Beijing, that has a sophisticated menu with an equally upper crust wine list to pair your dish with. Don't hold back.
"Driving down a dark narrow alley, being met by a gentleman who takes you the last few steps and you enter an entirely different world – the setting, decor and ambiance is just the beginning. You are gently greeted by any employee you may pass on the way to your table. The staff is very knowledgeable about the wine and menu. The 5 course tasting menu was exceptional. We were a party of 6 and a few opted to not have appetizers or dessert, but were brought something to taste so they would be eating while the rest of the party was. The attention to detail is unsurpassed! A definite must try." – Charlotte R
#2 

Le Versace

, Phuket, Thailand (342 reviews)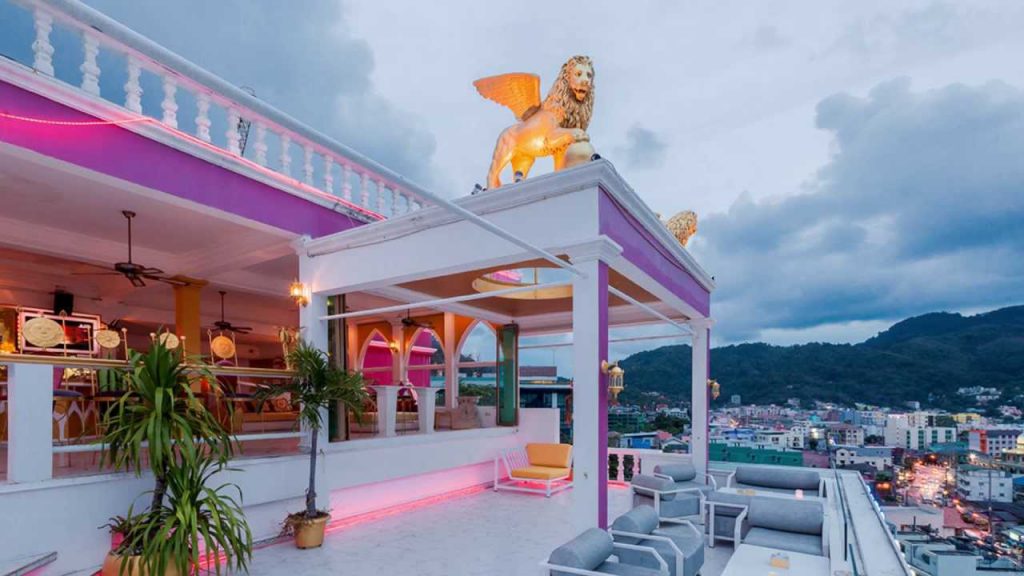 The highest open air restaurant in Patong, Le Versace has thoroughly exceeded expectations with the views and the food. But hey, don't take our word for it; read this glowing review:
"This is a deservedly considered a top restaurant. Make no mistake.
From the moment you see, just inside the entrance, the beautifully restored little 1940s Fiat Topolino, you know that the ambience is going to be special and fun. For all its prestigious name and already lofty reputation, Le Versace is not in any way pretentious.
We were there on a late September Saturday early evening when a spectacular sunset filled both the sky and the ocean with deep hues of crimson. A silvery crescent moon twinkled down. The lights of squid fishing boats shone brightly on the horizon. The greetings from Cecile and Georges were warm and attentive. From the elevated vantage of the roof terrace, it all felt heavenly.
The food is seriously good, in fact verging on Michelin star quality. This is amongst the best French cuisine I can recall in Asia. The amuse-bouche were sublime, especially the little pumpkin soup with cinnamon and yellow curry. The ravioli of foie gras with white butter sauce deserves a special mention as does the small dish of scallops and seafood. Main courses includes a tender ballotine of chicken stuffed with morels and a lightly spiced Tail style fillet of sea bass. Both delicious. Dessert was a mouth-watering panna cotta with vanilla Bourbon and strawberry coulis.
Of course, the final bill is not going to be cheap but – for what you get and experience – it's good value, in my view. Bravo – a class act." – Nigel G
#3 

Indian Accent

, New Delhi, India (395 reviews)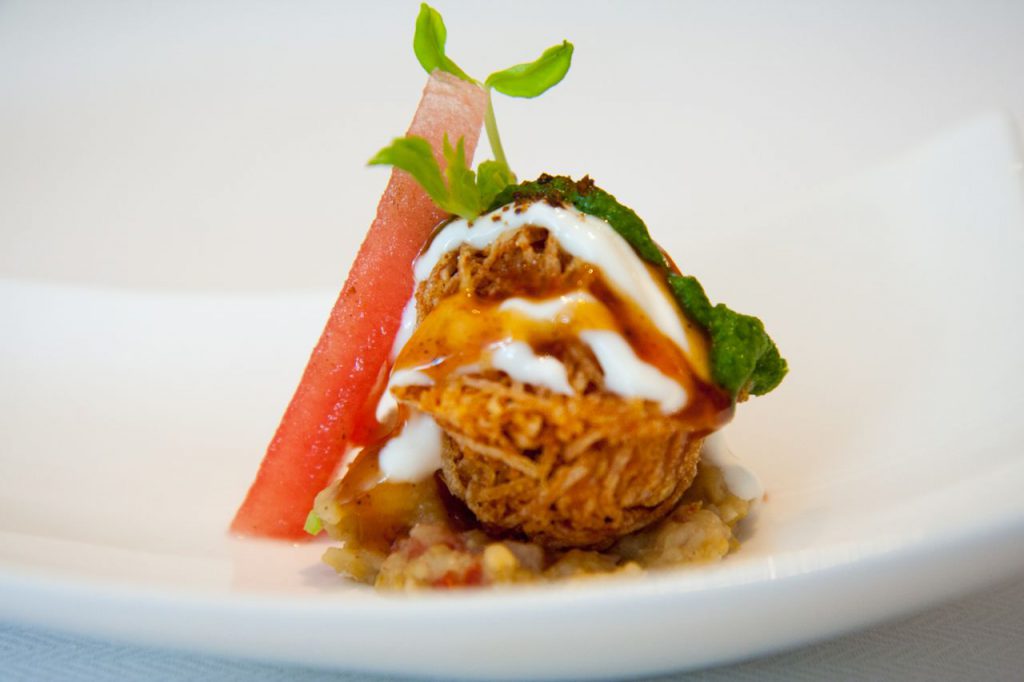 Old world meet new, skeptical world. It seems as if Indian accent has charmed not only the tourists, but the locals as well. Seasonal and organic local produce make up the menu that will excite and tease your palette.
"A restaurant with a difference! Food is served with a twist of style and drama that makes it real unique. Well-trained staff who set the foundation make that very important the impression. The restaurant does not feel commercial and has the ambience of home dining. You can choose from ala carte or chef's table. There are good varieties of wine pairing options. The difference is the way the food is presented: succulent, appetizing. Great style is how you can summarize every dish that arrives on your table. You look forward to your next dish as it is a journey of discovery. Chef Manish is around to check on the journey experience personally. Great place and must visit. Reaching there is not easy and they do not reserve tables so be planned before you visit." – Monica.S
#4 

Peshawri

, Mumbai (Bombay), India (451 reviews)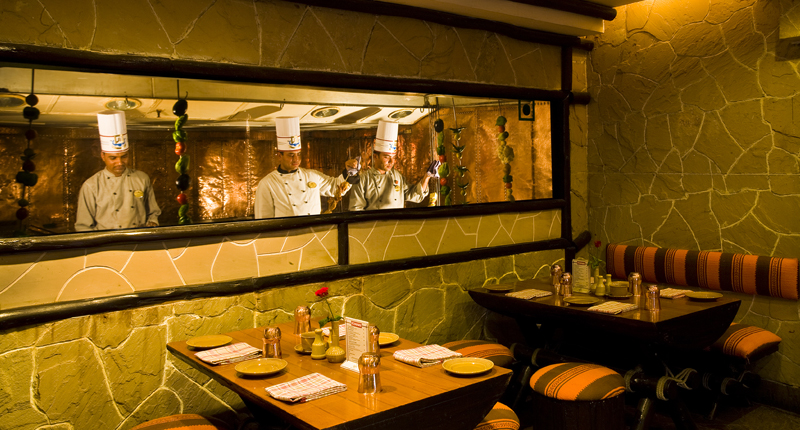 Great efforts have been spared into making the dishes that debut at Peshawri, where carefully pre-marinated meats are cooked in clay ovens. It is said that years are required to master the art of making the breads that are so essential to the cuisine.
"Sikandari naan, Dal Bukhara and Raan is enough to get you high. It's so good that you'll dream about it for the next few days." – Udayan_Shukla
#5 

Cafe des Amis

, Pattaya, Thailand (365 reviews)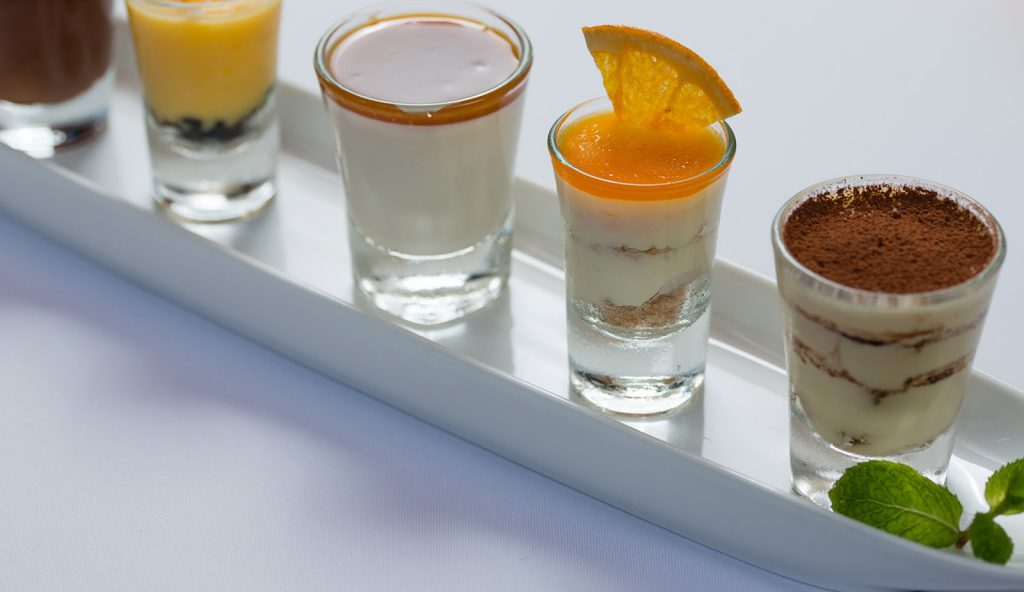 The reviewer took the words right out of our mouth.
"Outside of established chains such as The Hilton, there are a few places in Pattaya that offer a stylish, refined dining experience. This is probably the best. The owner takes great pride in his business, the training of the staff and experience they offer. Best thing is to arrive a little early and sample a few pre-drinks at the bar, then be ushered to your table to enjoy your dining experience. Usually lamb is pretty ordinary in Thailand but the lamb shanks here are special. There is a substantial cellar which like most places in Thailand is priced at the premium end, so wine drinkers be prepared for a bill. Certainly our wine was more expensive than the food. Cafe des Amis is for special occasions and is unlikely to disappoint."– Geoff W
#6 

Caprice (Central)

, Hong Kong, China (370 reviews)
If you've got spare dough, spend it here. French in the middle of Hong Kong, it's heavenly cuisine with succinctly paired wines. You'll definitely be hating yourself for wanting more. Did we also mention that it has Hong Kong's first cheese cellar?
"Stunning doesn't seem to be enough to describe the moment you walk into the restaurant. Service is beautifully choreographed, staff (Samuel our host) most gracious and genuine, not pretentious at all. Samuel was able to describe our entrées and mains that had you salivating. Samuel also took us on a tour of the cheese cellar – I was in heaven! Of course I tried some of the cheeses that took me to seventh heaven. I was given a surprise birthday dessert and the honor of meeting Vincent the head chef. We spoke in (my broken) French which we both enjoyed." – JenSydneyNSW
#7  

Siam Supper Club

, Phuket, Thailand (687 reviews)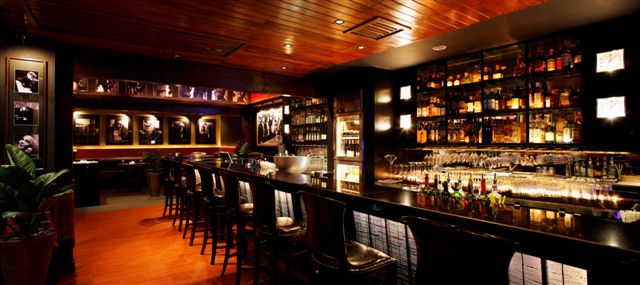 It's a cool cat lounging along West Phuket, where you'll find a Western fusion of what most of us would call comfort food. Pastas, steaks and your traditional eats are featured here, so there's something for everyone.
"The Siam Supper Club is an unexpected find. Upscale and exuding a cool sense of style, it is a unique take on a jazz inspired bar and restaurant. Best at night, it reverberates gently to jazz and lounge music. Clever lighting and wood create an effect that would not be out of place in London or New York. The menu is extensive, and portions are generous and well made. The tuna was beautiful, as were the crab cakes. Service was attentive and efficient, and certainly presents itself as somewhere special to spend an evening. The long bar, provides its own experience, with a well stocked cellar and a good selection of drinks and cocktails." – James T.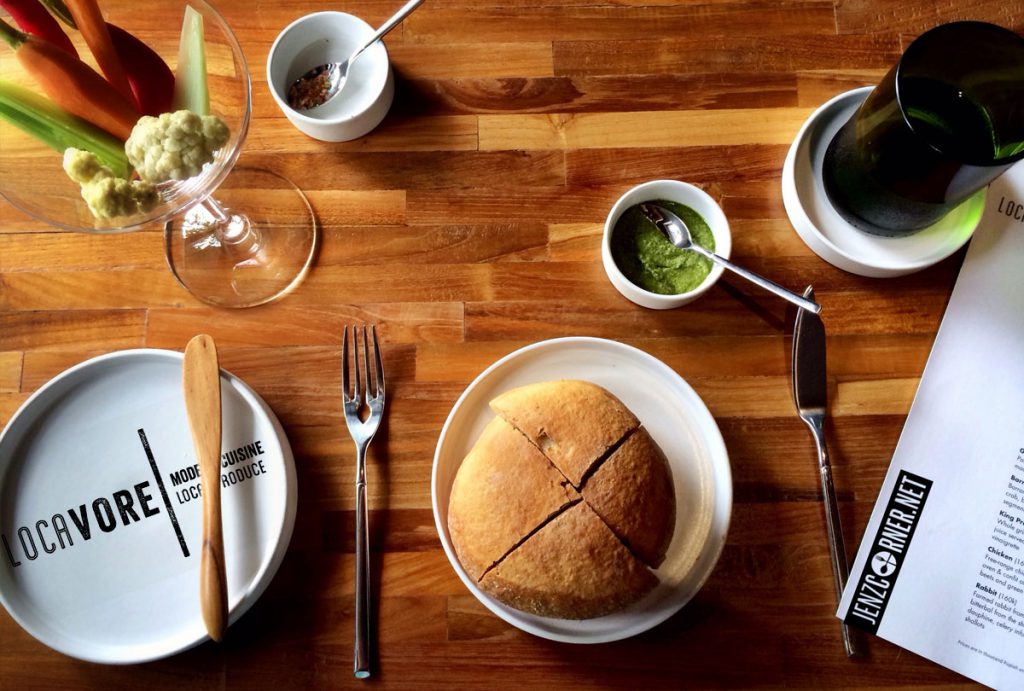 Artsy little bites of pure bliss await you at the Locavore, where you get small portions of heaven on plate after plate. Beverage pairing is also a big thing here, so ask the wait staff for their recommendations.
"A true dining experience! The flavors and the beverage pairings were excellent. The staff was attentive and one of the owners wanted our input prior to leaving.
Reservations are a must for dinner and are needed several weeks in advance, but this can be accomplished on their web site.
The food is pricey, but significantly less than you would pay for the same dining experience in other parts of the world. I only wish that they had availability so we could go again before we leave Ubud." – pwiii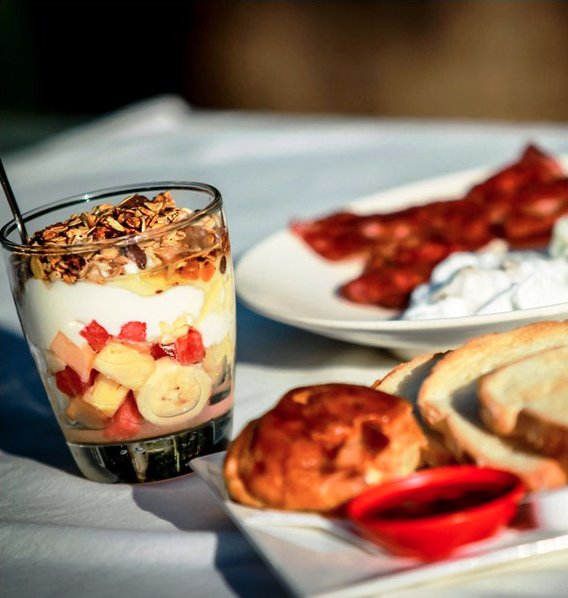 One other reviewer even said that he couldn't express the words the delights his mouth had experienced. We feel this says something. He had the trio of Creme brûlée for dessert, so we suggest you try that!
"Do not miss eating here! Food, ambience, location and staff were first class. Jeremy the French chef came out personally to talk to every guest. We went back a second time (and would have gone again had there been availability) I had the grilled scallops wrapped in parma ham on asparagus mousse and the lobster tail ravioli. Y.U.M. The only issue with this place is it's too far from Sydney!" – KMG_TA
#10

Spiral

, Manila, Philippines (391 reviews)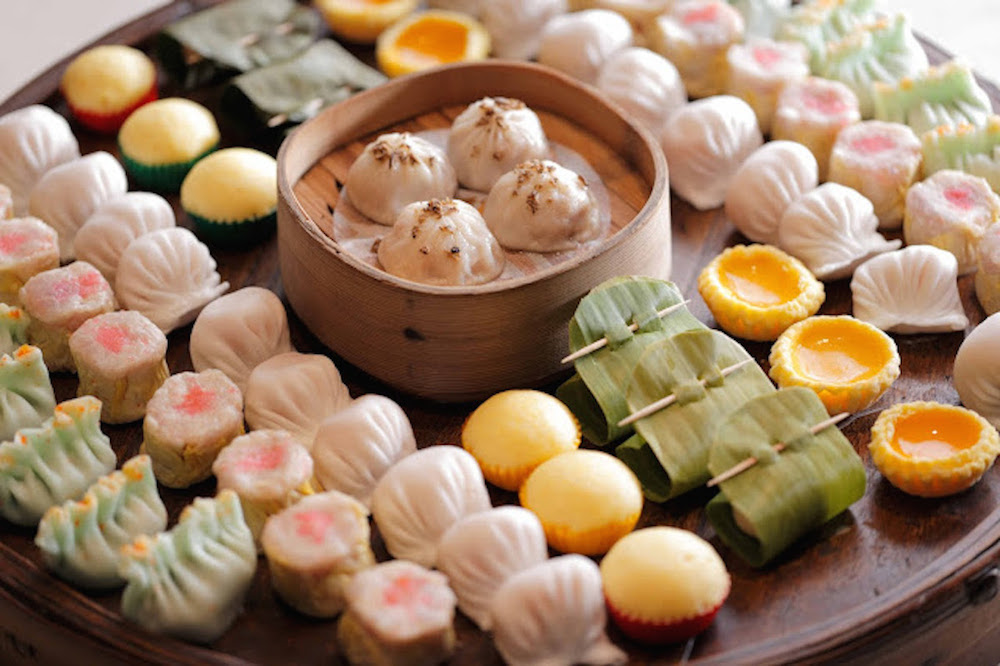 The review says it all; it's the best buffet deal in Manila and pays attention to detail like no other.
"We celebrated my 40th birthday dinner at this restaurant and it was definitely the highlight of our trip to Manila. Perhaps the largest, most upscale buffet I've ever seen and that includes places like the Bellagio Hotel in Vegas. They had a separate room just for cheese and the room itself was slightly chilled to keep the cheeses at the ideal temperature. They had a chocolate section too. But, perhaps the best were all of the seafood dishes – shellfish, sushi. There was a section for traditional Indian cuisine, Vietnamese food, Korean food. Pro tip: Survey all of the selections first, then stick with small portions – that way you can taste a much wider variety of dishes before filling up." – JocelynBly
Do you agree with these reviews, nomads?
Main photo:
1.
Photo credits:
1,
2,
3,
4,
5,
6,
7,
8,
9,
10.