If you're famous and fabulous with a never-ending supply of deep pockets – where would you go? We decided to track down some of these A-listers from glamorous Tinseltown – and get the lowdown on the top celebrity vacation hotspots around the world.
#1 St. Barts Island, France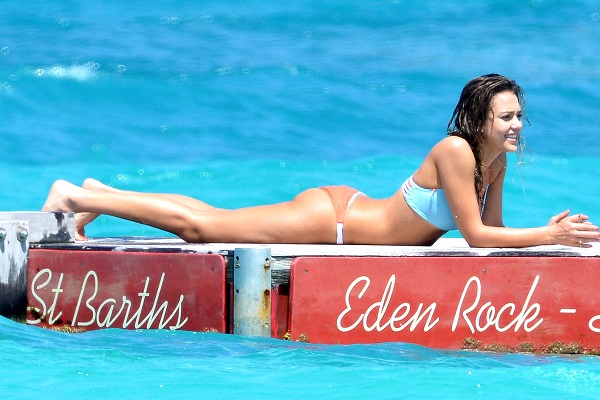 If you're a diehard fan of Chuck Bass and his Queen B, then the name St. Barts would definitely ring a bell – considering how often the on-screen lovebirds jetted to the glistening island. In reality, the magnificent island is just as popular (with the A-listers, that is), earning itself the nickname – 'playground of the rich and famous'.
What you didn't know: The alluring Victoria's Secret models flock the island annually for its feature shoots – eye candy alert!
Spotted: Jay-Z, Beyonce, Jessica Alba, Simon Cowell, Chris Hemsworth, Matt Damon, Zac Efron and Paris Hilton.
#2 St. Tropez, France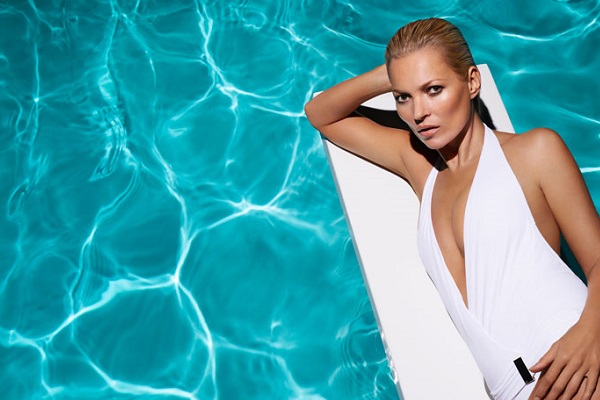 The impossibly famous French Riviera overflows with star power – so much so, you'll find "the greatest number of famous faces per square meter" in this jewel of a town. With its myriad of swanky hotels, superyachts (that are probably bigger than your house), pristine beaches and turquoise waters – no wonder St. Tropez holds an allure, especially with the upper class society.
What you didn't know: Tinseltown's biggest and brightest stars take this opportunity to make the French Riviera their playground thanks to the iconic Cannes Film Festival which takes place annually. Red carpet, flutter of flashbulbs, designer gowns and suits – you can expect the chic little region to be filled with the biggest names of the film industry.
Spotted: Ashton Kutcher, Mila Kunis, Ryan Seacrest, Madonna, Neil Patrick Harris, Elton John, Christiano Ronaldo and Naomi Watts.
#3 Ibiza, Spain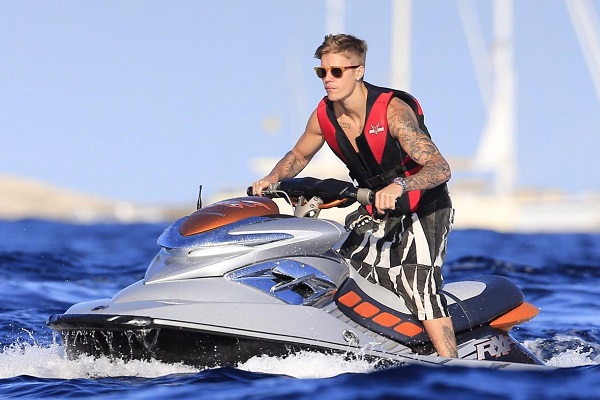 From Hollywood to Ibiza, these stars have taken over the island and are partying it up in the hottest night clubs. The island has seen its bad days, but the tide has turned and Ibiza and now transformed itself to an island that is more famous for parties than its pretty pine trees – no thanks to Bieber and his league of A-lister friends (or not).
What you didn't know: Ibiza had quite the notorious reputation not too long ago. Think – all night clubbing, drunken Brits fighting (just about anyone can fly to Ibiza thanks to Ryan Air) vomiting and fighting on the streets. Dodgy much? But these A-listers have recently graced the island more frequently – transforming Ibiza from skanky to swanky (or at least a higher end version of skanky).
Spotted: Pink Floyd, Leonardo Dicaprio, Kate Moss, Siena Miller, P.Diddy, Lindsay Lohan, Ciara, Kylie Minogue and Michelle Rodriguez.
#4 Bora Bora, Polynesia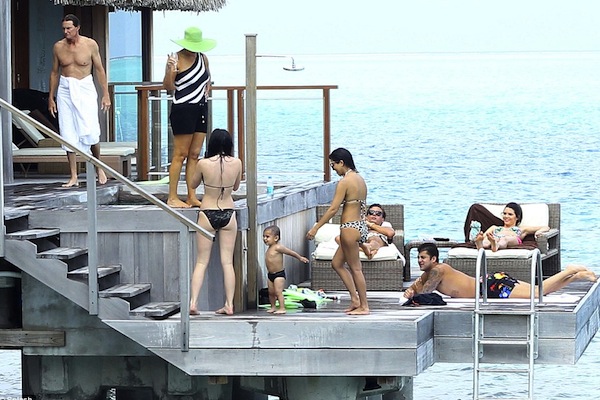 Named the most beautiful island in the world, it comes as no surprise that the Pearl of the Pacific lures household names from the world of entertainment. So, this is your opportunity to head on over to the exotic island if rubbing shoulders with the fab and famous is up your alley.
What you didn't know: The Kim K clan filmed an episode of Keeping Up With The Kardashians at the prestigious St. Regis Bora Bora Resort!
Spotted: Nicole Kidman, Keith Urban, Eva Longoria, Sharon Stone, Rob Lowe, Charlize Theron and the Kardashian clan.
#5 Aspen, Colorado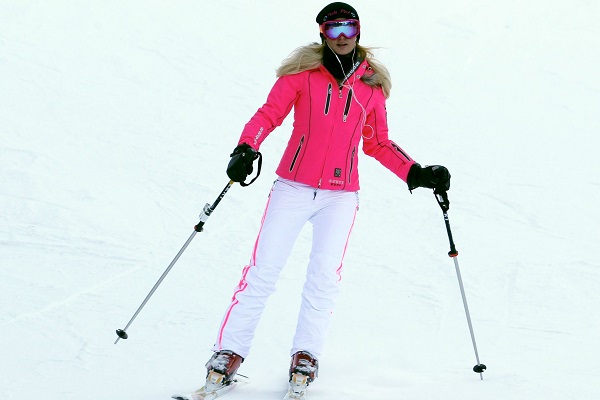 Bonus! We know Aspen isn't quite a soak-in-the-sun-beach getaway, but this classic destination deserves to be on the list. Due to its prestigious condos and spectacular landscapes, Aspen has been an old-time haunt amongst the celebrities. It is known to be the perfect winter wonderland (with sufficient sunshine – making it ultra lovely) during the Christmas season. Up for a snowmobile adventure with the stars? You've found your destination.
What you didn't know: Where do you hopnob with the stars? The Little Nell Hotel is where it's at.
Spotted: Paris Hilton, Nicole Scherzinger, Lewis Hamilton and Mariah Carey.
#6 Mustique Island, West Indies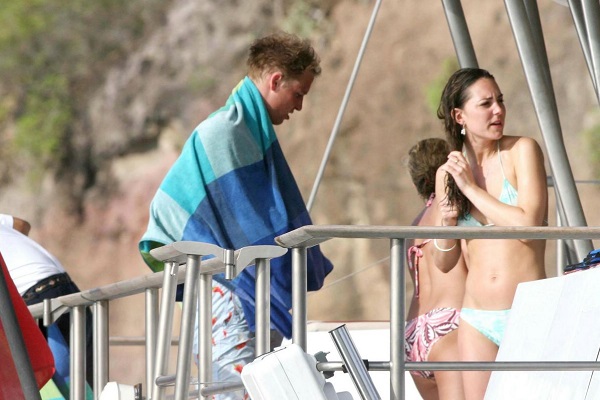 This little island at the West Indies recently appeared on the radar after the royal family were spotted vacationing at the region. A minimalist island with rocky terrain – Mustique Island features a string of high-end accommodation that will burn a hole right through your pocket.
What you didn't know: William and Kate rented The Aurora Villa – which really is the epitome of luxury. So book a stay at the resort and you'll get a taste of what it's like living like a royal.
Spotted: Kate Middleton, Prince William, Jennifer Lopez and Mick Jagger.
#7 Cabo, San Lucas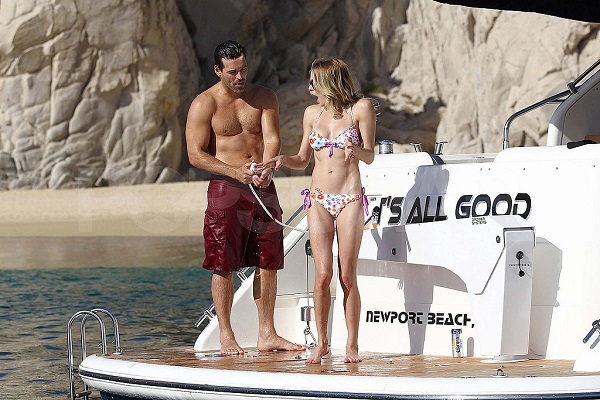 A little more than a 2-hour flight from Los Angeles, Cabo in Mexico boasts almost perfect weather with sunshine and low humidity all year-round! Also home to a line-up of Michelin five-star restaurants – you'll spot Hollywood's elite sipping on tequilas whilst getting their tan on.
What you didn't know: The Cappela Pedregal Resort is a favourite amongst the stars, including Oprah Winfrey. We're pretty sure it's because guests are driven there in a private 300-metre tunnel carved into the mountain and each room features a private plunge pool!
Spotted: Courtney Cox, George Clooney, Justin Theroux, Will Smith, Cameron Diaz and Julia Roberts.
#8 Maldives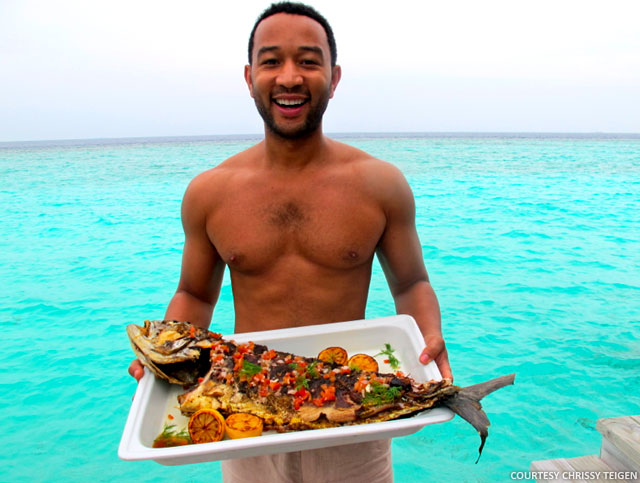 Lovers of the aquamarine wonders (tinseltown's hotties included) are drawn to the beauty that is – the Maldives. The waters are so crystal clear, going for a dip is akin to being in your own private aquarium. On top of that, the ultra privacy the resorts offer to these stars are unparalleled – isolated in your own little swanky hotel haven, you can luxuriate in peace.
What you didn't know: Many are probably furious over the drama created by the Crown Prince of Saudi Arabia. He apparently booked three Maldives resorts, resulting in the cancellation of holiday plans for many globe-trotters. We'd like to think that we don't need that much fanfare – follow in the low-key footsteps of Blake Lively and Ryan Reynolds and stay at the Viceroy Maldives. Click here for some irresistible offers at the luxurious resort (and live the highlife just like those two Hollywood lovebirds).
Spotted: Scarlett Johansson, Katy Perry, Russell Brand, Irina Shayk, Tom Cruise, Katie Holmes, Mick Jagger, Cindy Crawford, Rod Stewart, Jackie Chan and Naomi Campbell.
What other celebrity vacation destination did we miss out on, nomads?
Main photo: 1.