There are two types of accomodation travellers in Siem Reap can choose from; backpacker hostels, and luxurious hotels. Navutu Dreams Resort & Spa is in a category of its own, with villas set in the perfect location, and they're affordable too. But honestly, they had us at villas. We're luxe nomads through and through.
The road to Navutu is a very bumpy one, but take this lightly. Once you get to the resort, you'll probably forget all about it. There's something so exciting about entering the lobby of a villa, when you hear the splashing water of the pool and you get a glimpse of the villas behind you. Navutu plays this out perfectly, with a welcome drink and cold towels.
One thing we have to commend is the service we received during our stay here. The manager herself, Reaksmey, dropped by to say hello as we were checking in. Throughout our time at the resort we saw her constantly out and about making friendly conversation with other guests. It's the little things, right?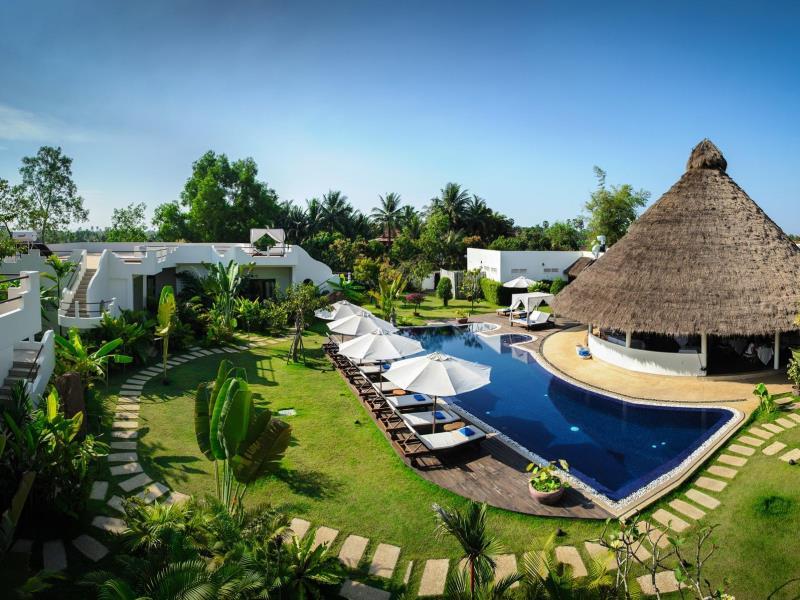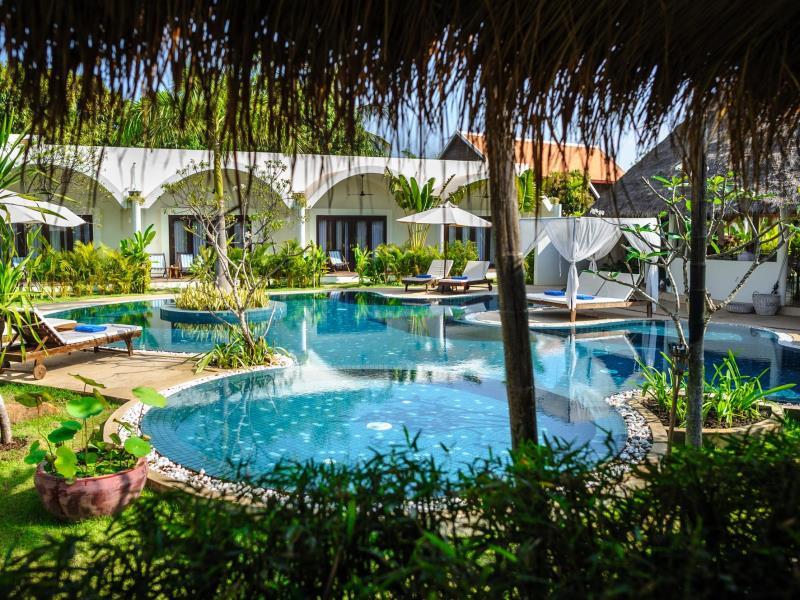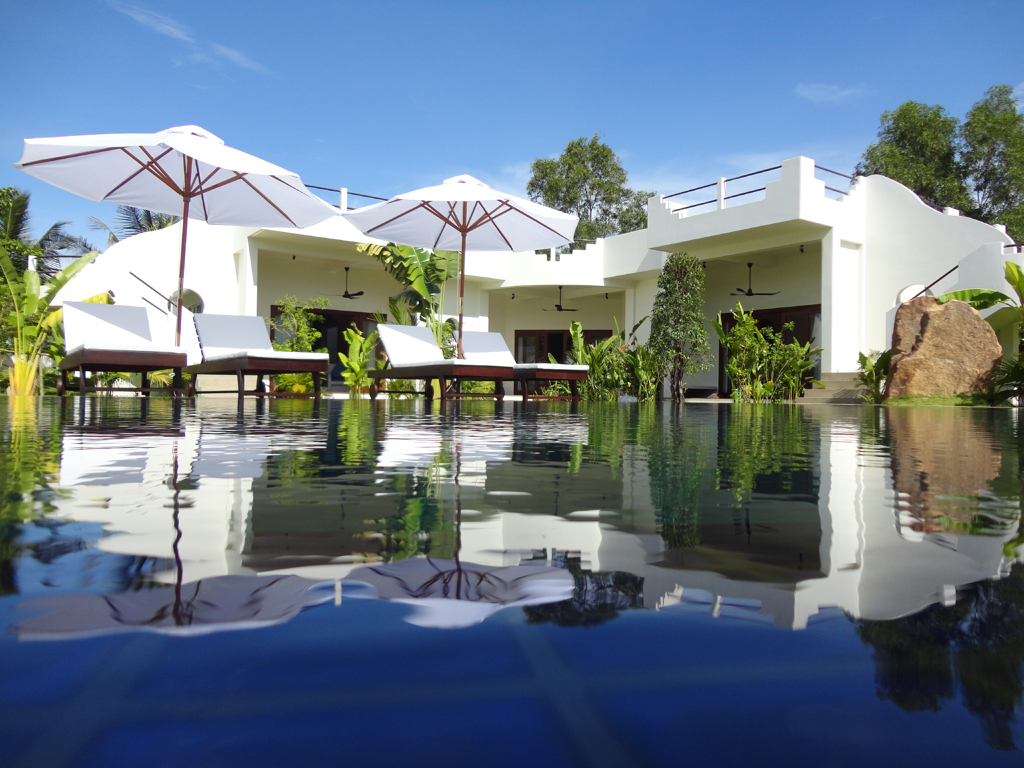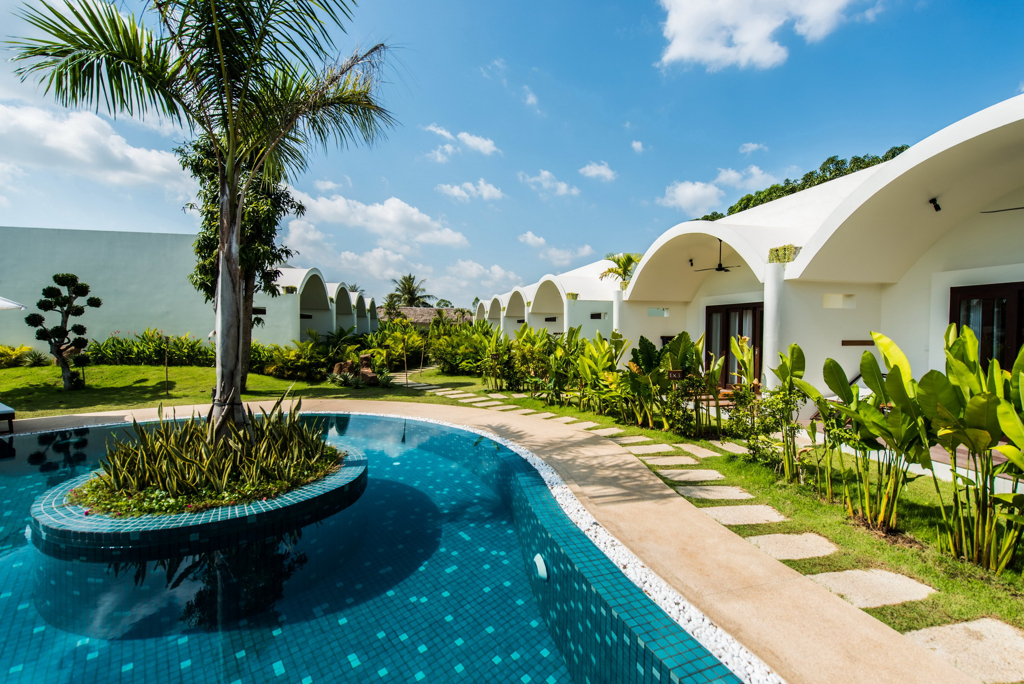 Those travelling in bigger groups can opt for the Grand Suites or Grand Tour Rooms, made up of two white pavilions that share a roof terrace.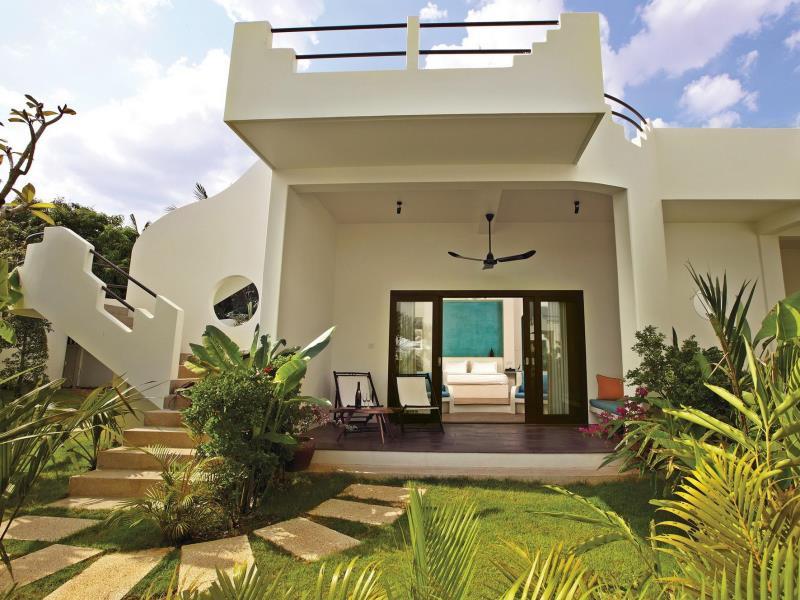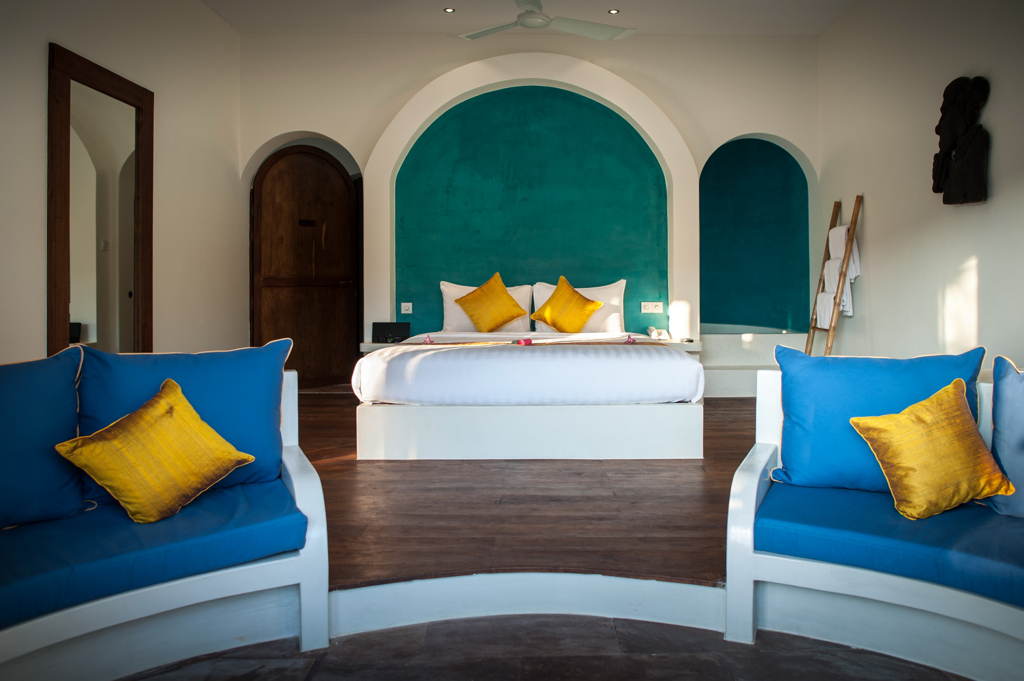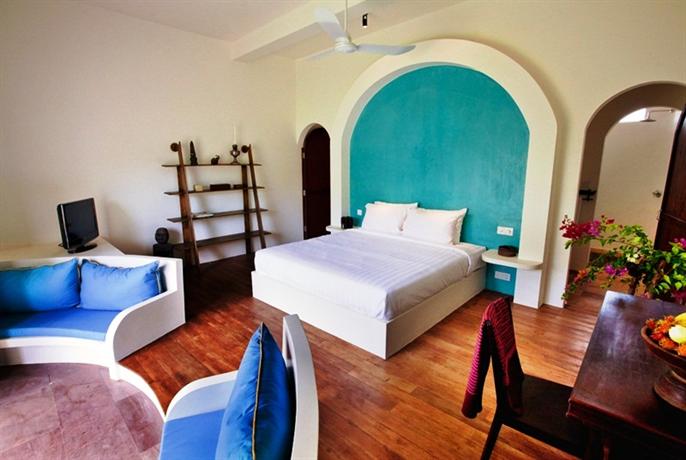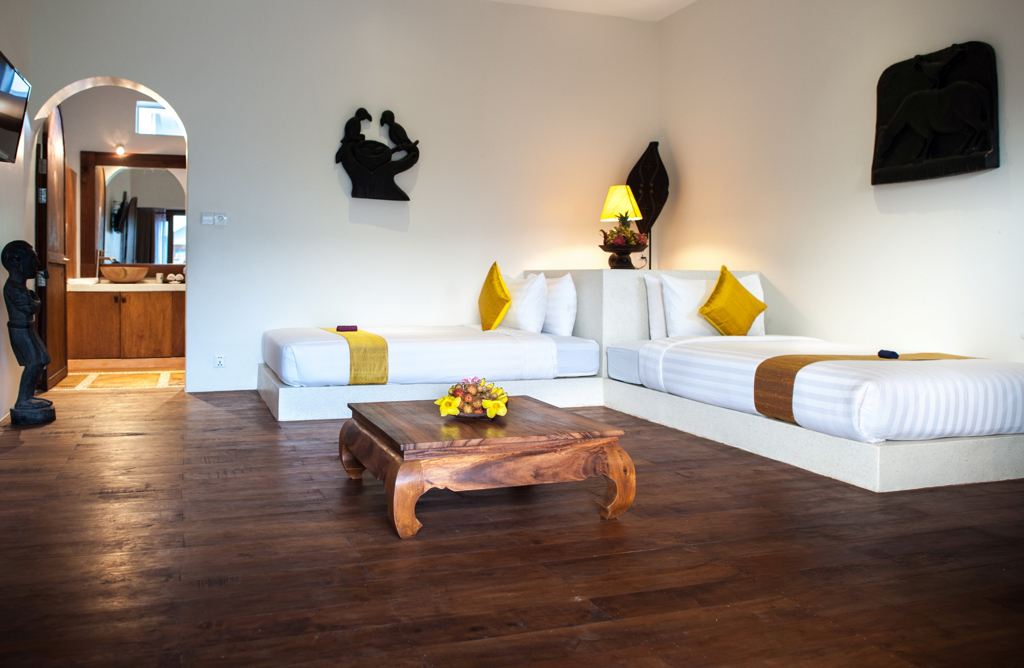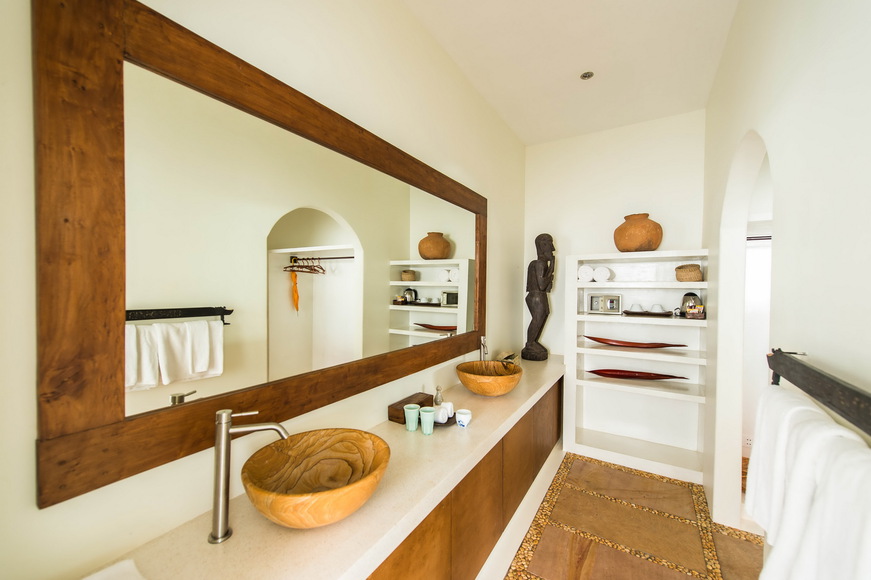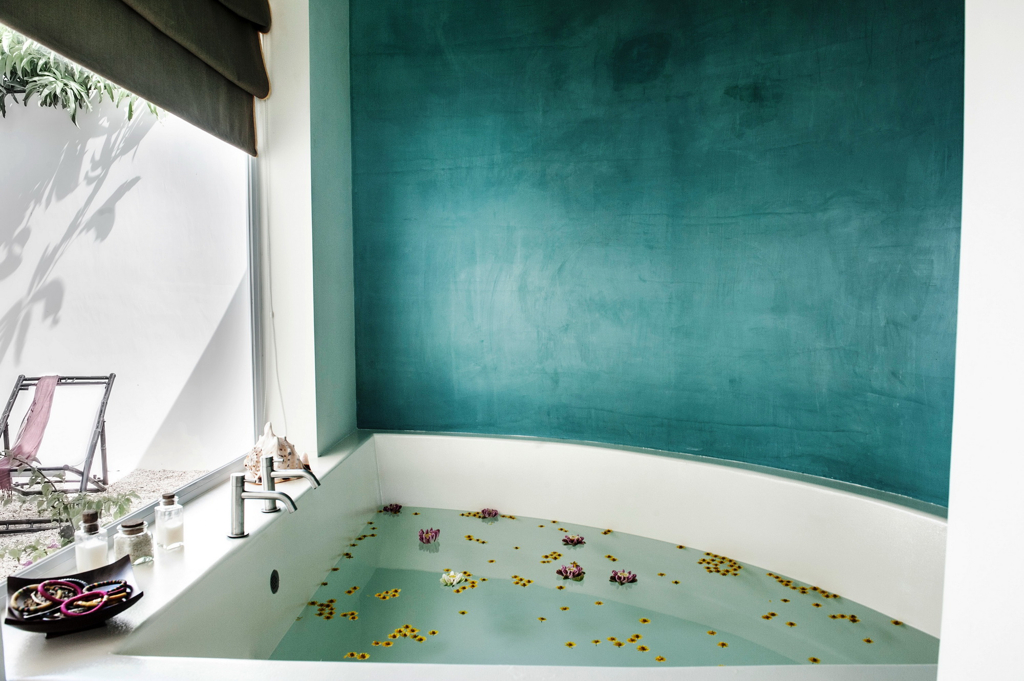 The rooms: There are 28 rooms including four suites. The Explorer Rooms sleep two in each, and the bigger suites are for groups of up to four. Navutu has a strong Mediterranean influence in its design. It reminds us of a more tropical Greece, with palm trees all around, white walls and aquamarine touches in its decor. At times we even forgot that we were in Cambodia! You might wonder what the golden coconut placed at your door is. Don't try cracking it open — it's really just the resort's version a Do Not Disturb sign. The fruit plate however is free.
All rooms have their own terrace out front, but for the best pool views from a standard room, see if you can get the key to room number 2, 3 or 4.
Our favourite part of the entire Explorer Room was the massive bath area. It took up half the room! There's a mirror big enough for three girls to get their make-up done, a huge closet, and separate shower and bathroom spaces. Total privacy guaranteed.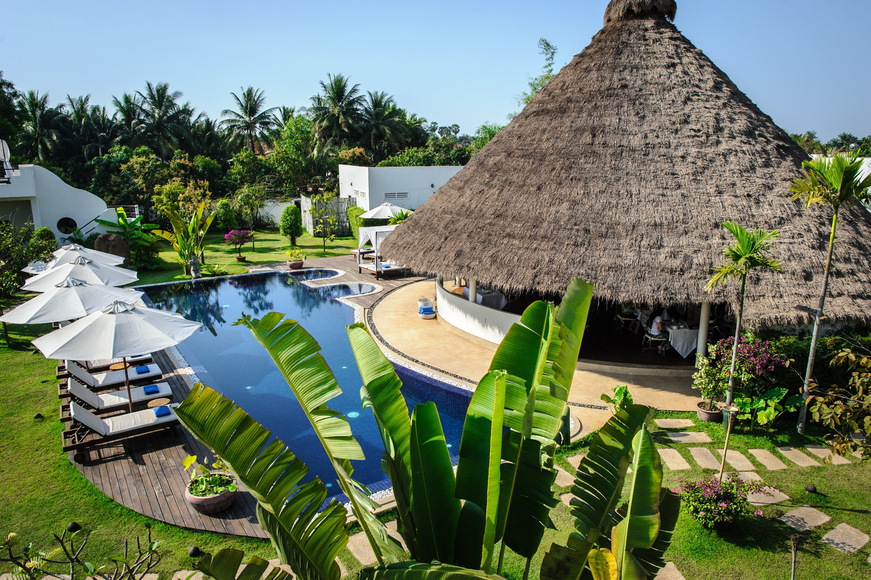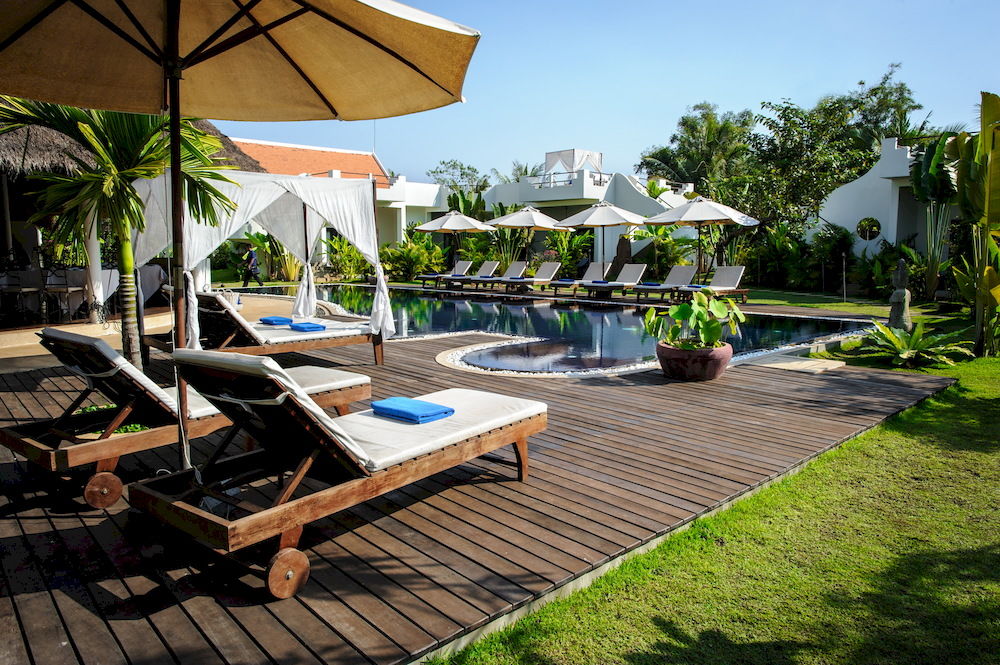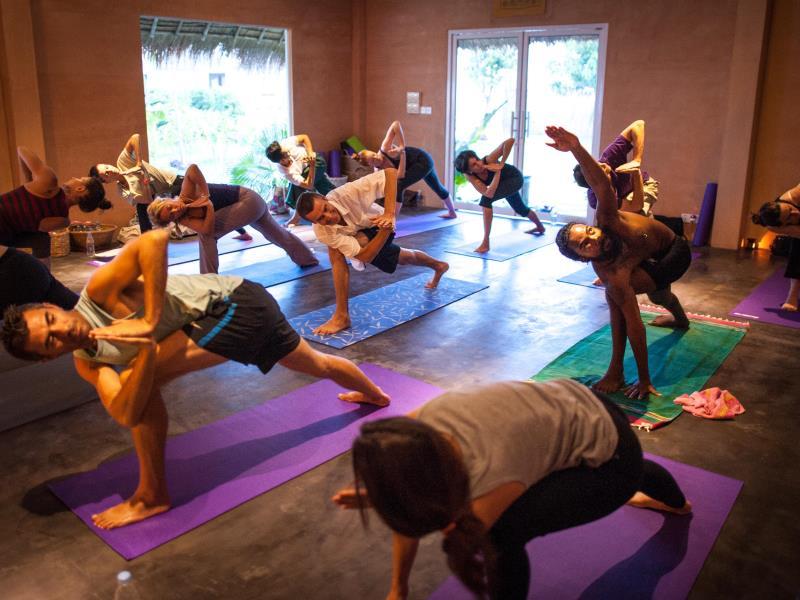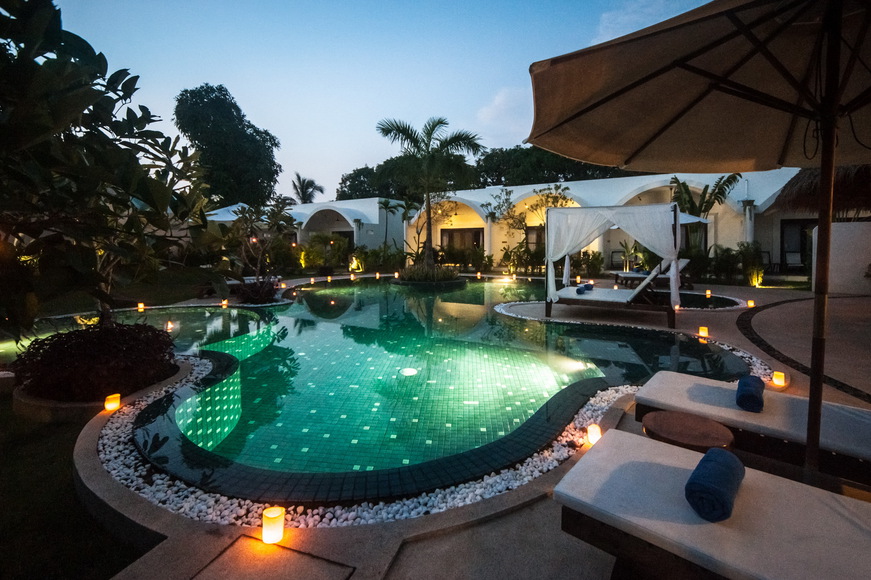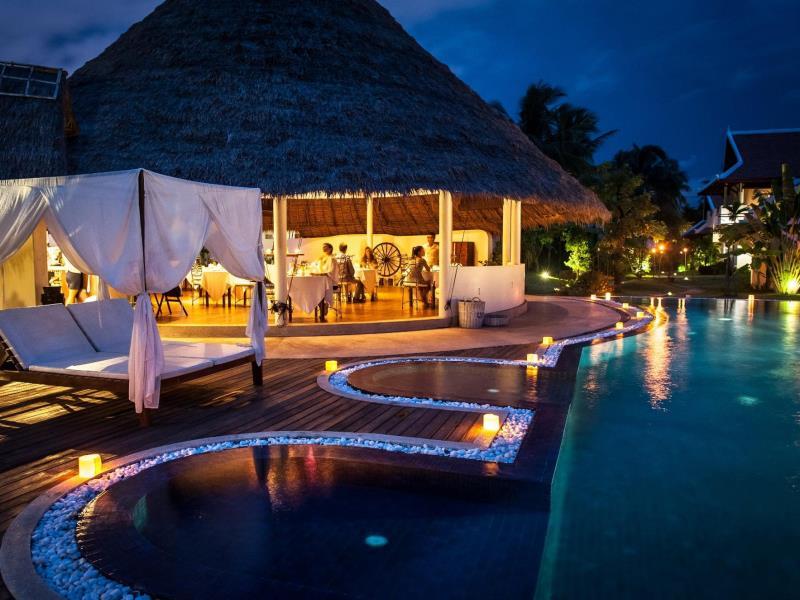 What to do: Get your wellness on. The Honey Comb Spa is one of the best we've come across in Siem Reap, open from 9 am to 10 pm. Here you get an authentic Khmer massage, or if you'd prefer, a Thai massage or Fiji-style massages inspired by Navutu's sister resort in Fiji. Navutu is also famous for its in-house yoga classes. Guests receive a schedule when they check-in, and although classes aren't complimentary, they're worth it!
In the evenings, enjoy the happy hour promotions at Navutu Bar, or have your drinks right  by the pool. The mint caipiroscas were absolutely lip-smacking — just thinking about them is tempting us to fly back to Siem Reap.
If you feel like taking a break from the drinks — which can get overwhelming in Siem Reap — you can still enjoy just lounging by the pool. There are three here; a saltwater lounge pool, a plunge pool for kids, and a freshwater sports pool — all equally beautiful and tempting.
The afternoons are sunny and warm by the open-air Niam Niam restaurant, but we preferred the cool evening air to accompany a delicious Khmer or Italian dinner… maybe even both. Giving ourselves a rest from rice and Khmer curry, we found the Asian-inspired salads rather refreshing.
But, your night is just beginning. Navutu is placed perfectly from all the major attractions in Siem Reap — the markets and Pub Street are a short tuk-tuk ride away, and the famous Angkor Wat and other temples take about 10 minutes by tuk-tuk. Angkor Wat is best taken in during the 5 am sunrise, if you miss your wake-up call, you can still catch the sunset at 5 pm. Up for it? Read all about our favourite ways to spend a weekend in Siem Reap here.
Rating: 5/5
Most memorable: Feel good about your stay — Navutu uses solar energy to power the hot water, rooms use eco-friendly light bulbs and air conditioning.
We'd recommend it for: Young couples who want to experience the excitement of Siem Reap, but come home to a cosy villa with all the amenities you need to recharge; a spa, gym, and of course, yoga classes.