Fusion Resort Nha Trang is a brand new wellness boutique in Vietnam that opened just last June. Luckily for us (and this is why you should visit as soon as you can) it still has that clean new feel and fresh scent of the ocean. Set along the pristine coastline of Cam Ranh-Nha Trang, the resort overlooks the ocean from 12 meters high.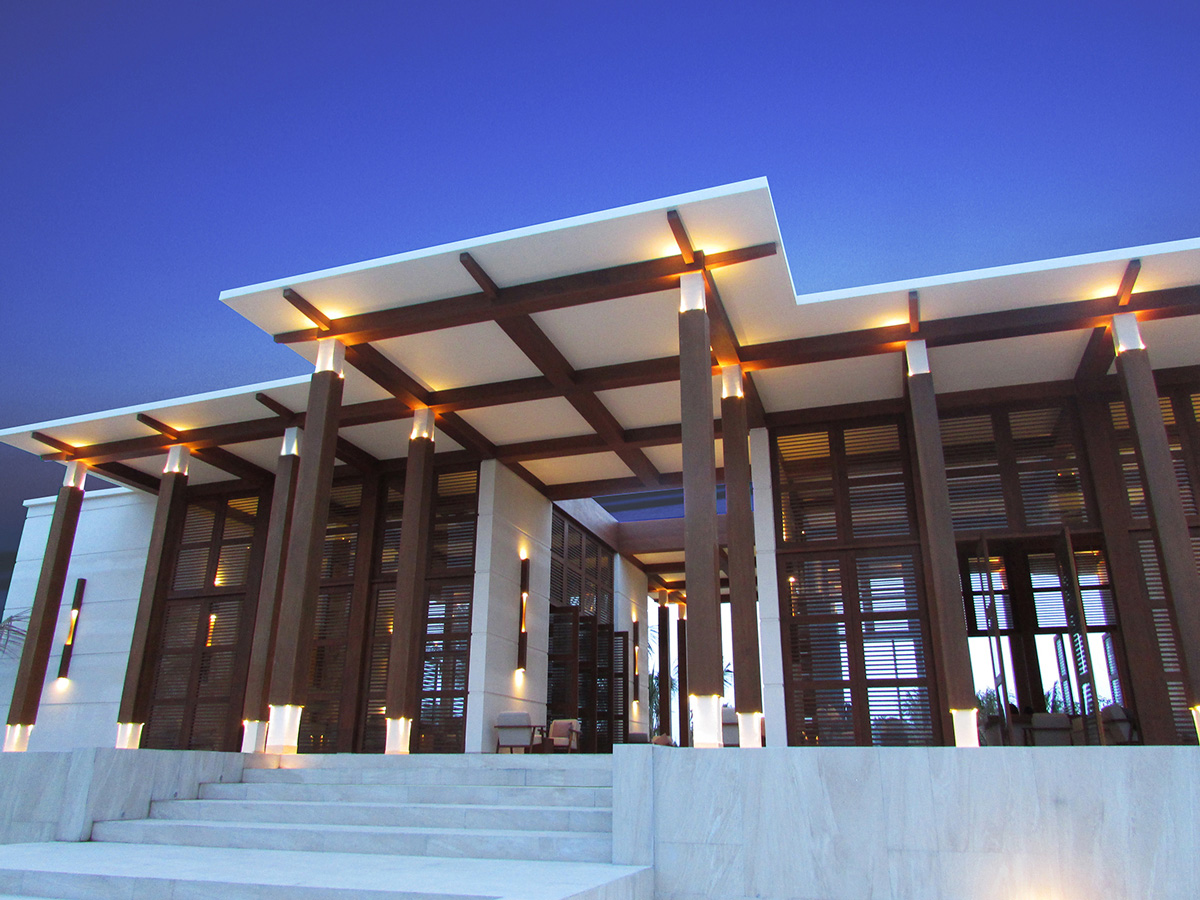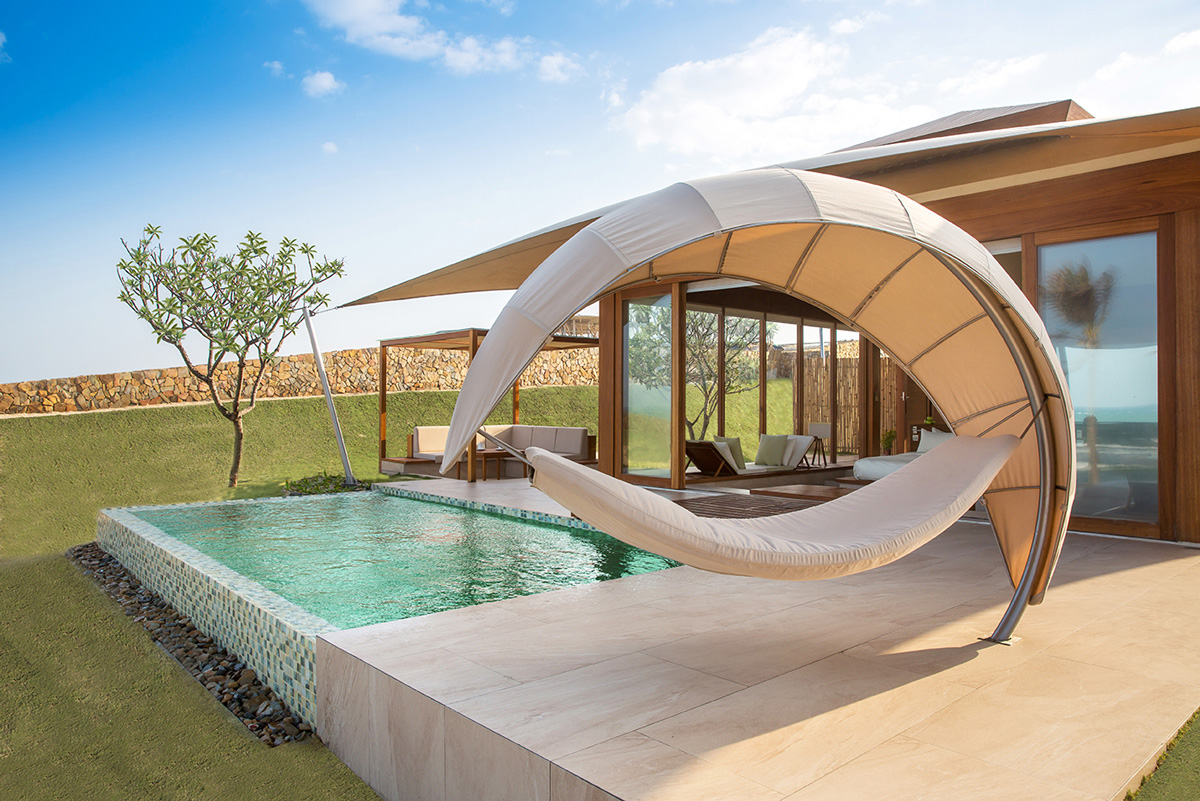 Fusion Resort is situated almost exactly midway between the airport (7 kilometers away) and Nha Trang, which makes go to and fro easy. There's also complimentary shuttle service to town… but guests may never want nor need to step outside.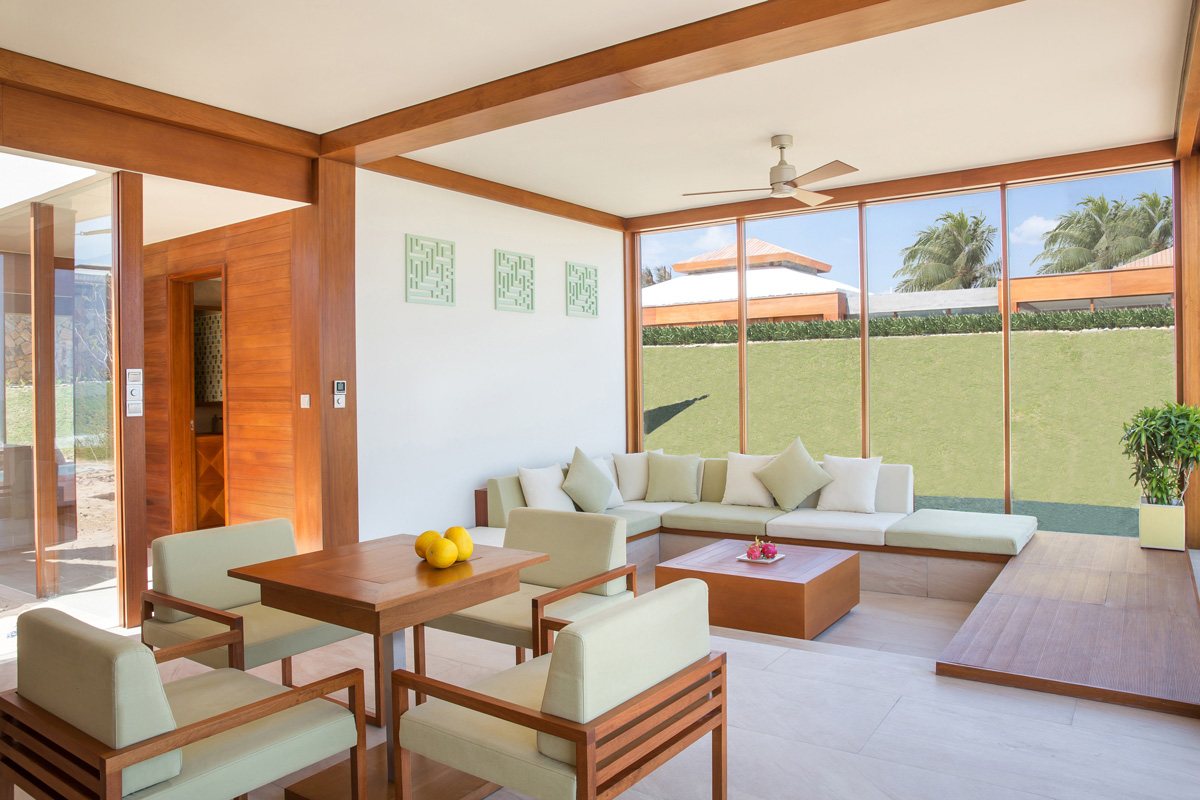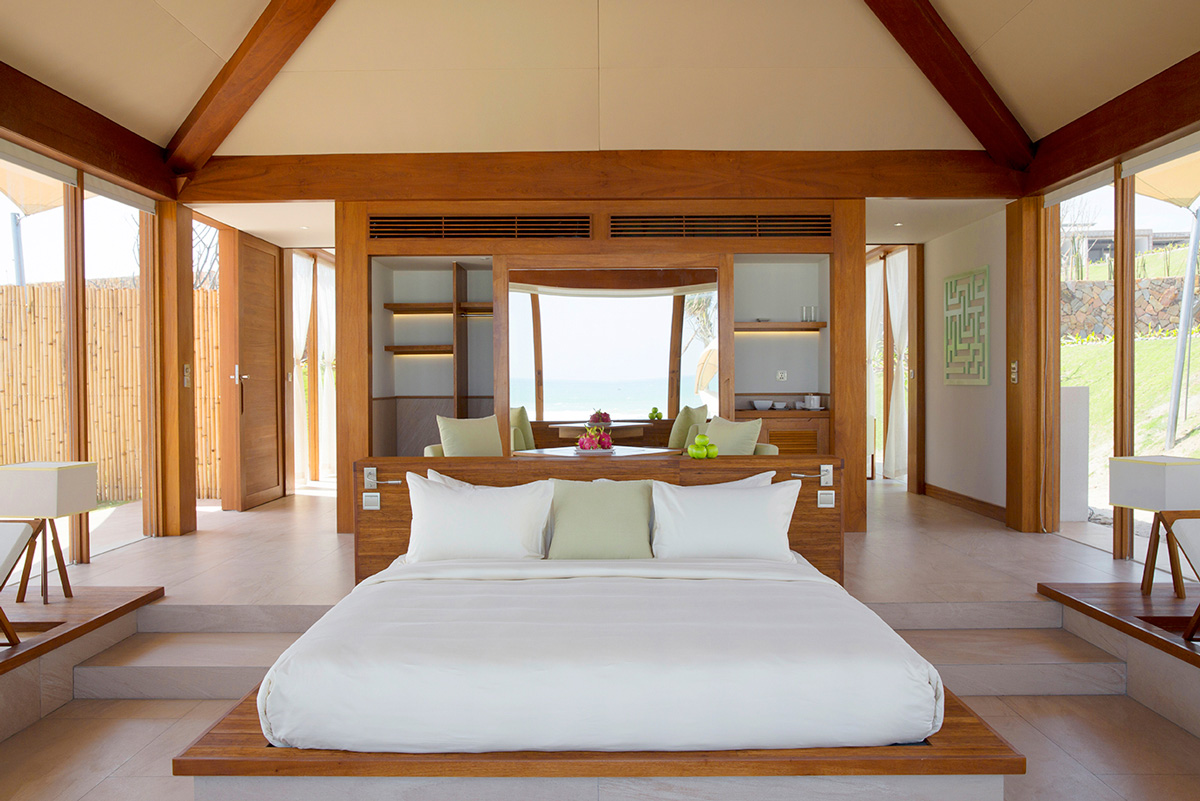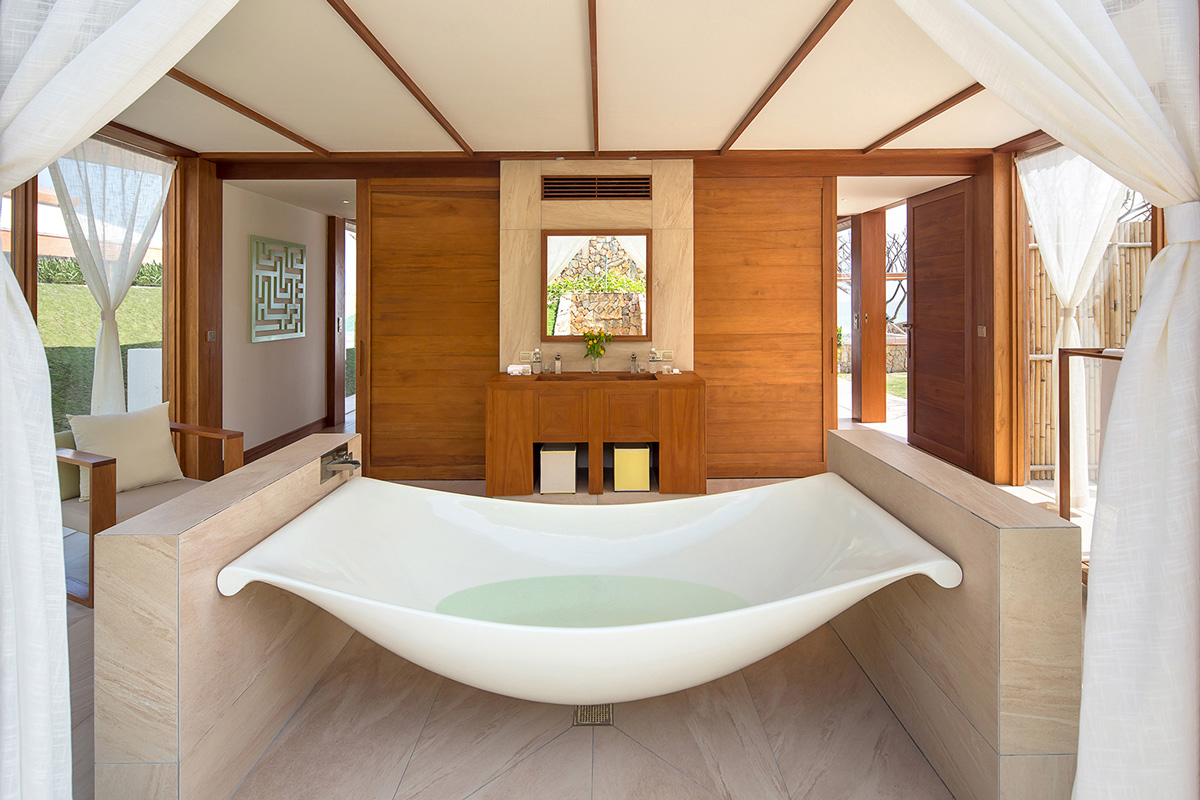 The rooms: 72 luxurious villas each boast ocean views. The one thing you'll notice right when you step inside your villa is how spacious and airy it is. Breeze and sunlight are part of the decor, blending seamlessly into the wooden furnishings and soft white fabrics.
All rooms are equipped with a flat-screen TV and comfortable seating area. Most notable of all (cue the picture-taking) is the signature hanging bathtub in the en suite bathroom. You can and should enjoy a soak with the 'herbal bath treatment'; a rejuvanating mix of lemongrass, lime and other aromatic herbs.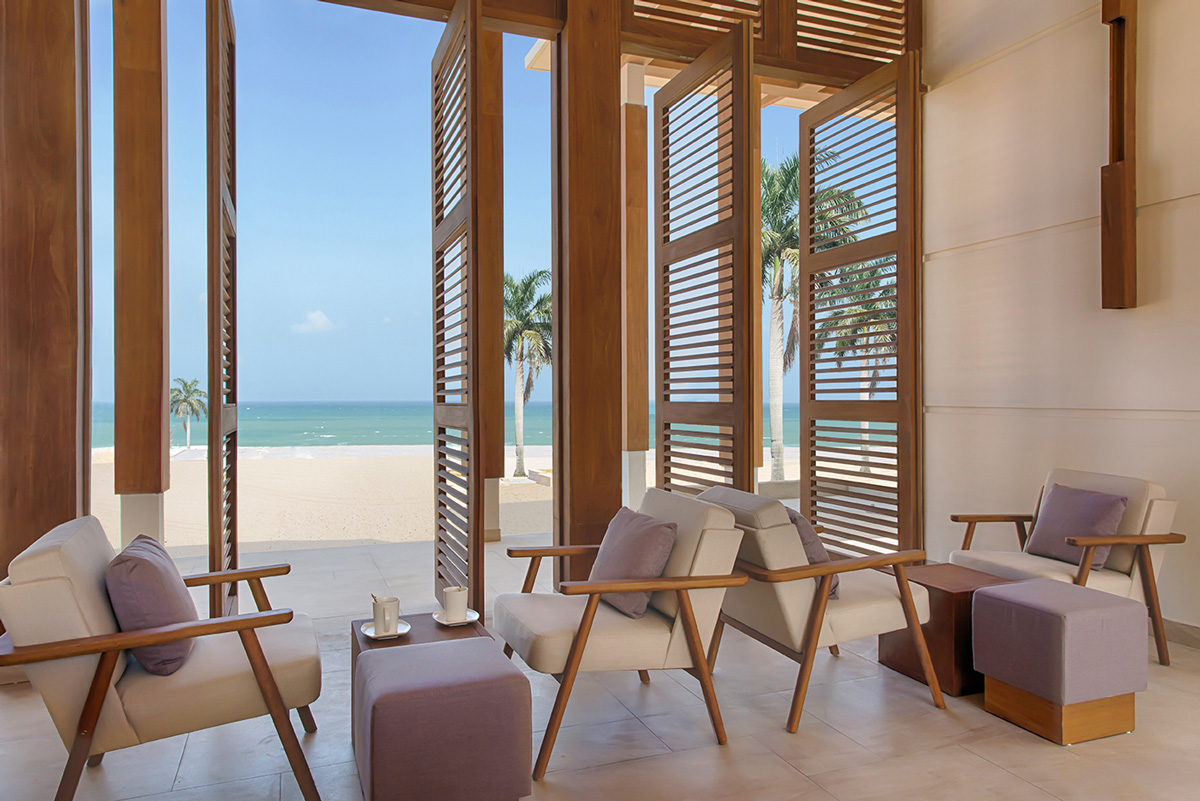 For the best villas in the resort, book one that comes with direct access to the beach, or better yet, the beach at your doorstep and a private pool. The villas can accommodate up to four people.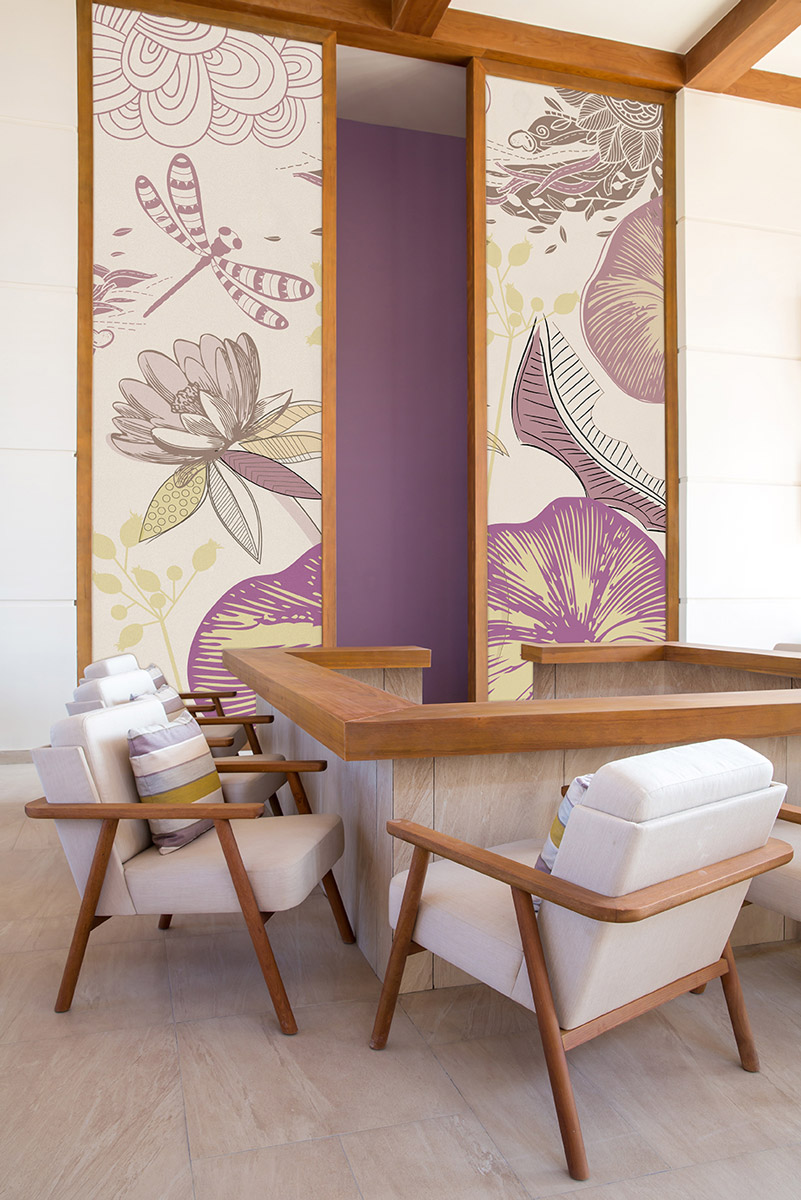 What to do: 
Have breakfast anyway you want. Breakfast in bed, by the pool, at the beach, way past morning — it's all up to you.
Shape up your mind, body and soul. The resort's highlight is its daily menu of wellness programs, including yoga, meditation and relaxation sessions. These packages come inclusive with your villa, and each guest is entitled to two spa treatments a day.
Head to the Maia Spa. Experience the traditional Chamveda massage which combines Ayurvedic concepts and draws inspiration from the ancient Cham culture in Vietnam.
Eat well. Detoxing and being healthy has never felt so good. Fresh serves all day guilt-free meals encompassing of international and local cuisine. We highly recommend the tofu burgers.
Knock back a few drinks. You're on holiday, after all. Follow with drinks at Zen Bar or Boat Bar.
Nomad rating: 5/5
Most memorable: Yoga classes at the pavilion surrounded by a lotus pond. The teachers were well-experienced and attentive to every student's level of 'bendy-ness' (or lack thereof).
We'd recommend it for: Nomads who need to realign their chakras, especially couples looking for a new experience to enjoy together.