You already know the hotel is going to be one fantastic hotel when it's the work of the man behind Ku de Ta, Kadek Wirantha, and Australian restauranteur Robert Marchetti of North Bondi Italian and Icebergs. And that's just it, too. Double Six Luxury Hotel is where the stylish come out to eat, sleep and play. Ps. even the staff are all extremely good looking.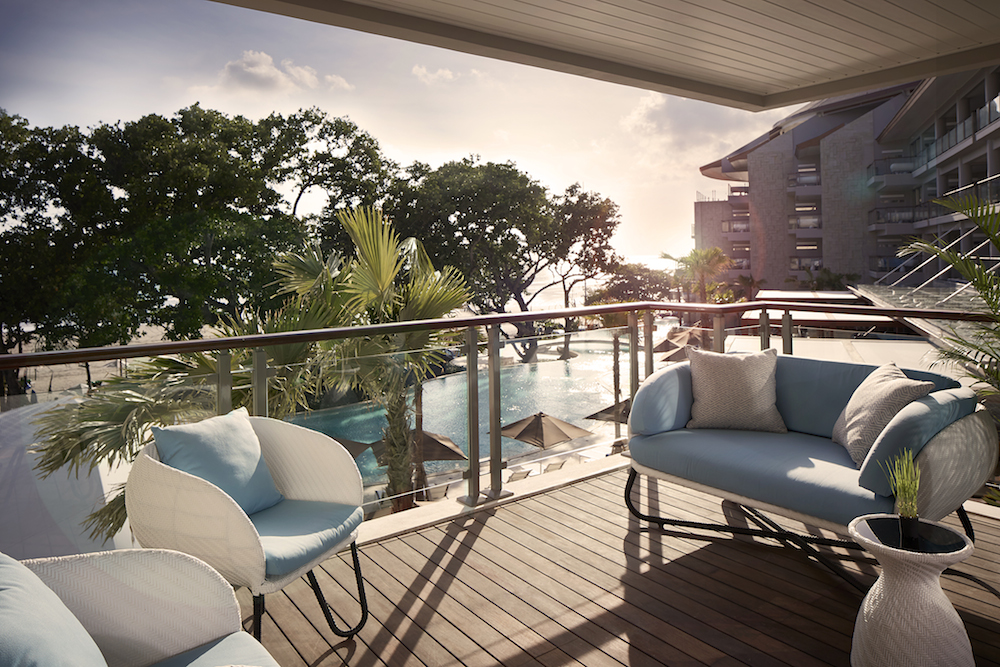 The five-star beachfront hotel is located next to another one of Kadek's ventures, the popular beach club Cocoon. The area also sees surf clubs, restaurants and a handful of beach bars. That's not to assume you won't be getting any peace and quiet on your vacation, not when you've got a long stretch of volcanic black sand beaches.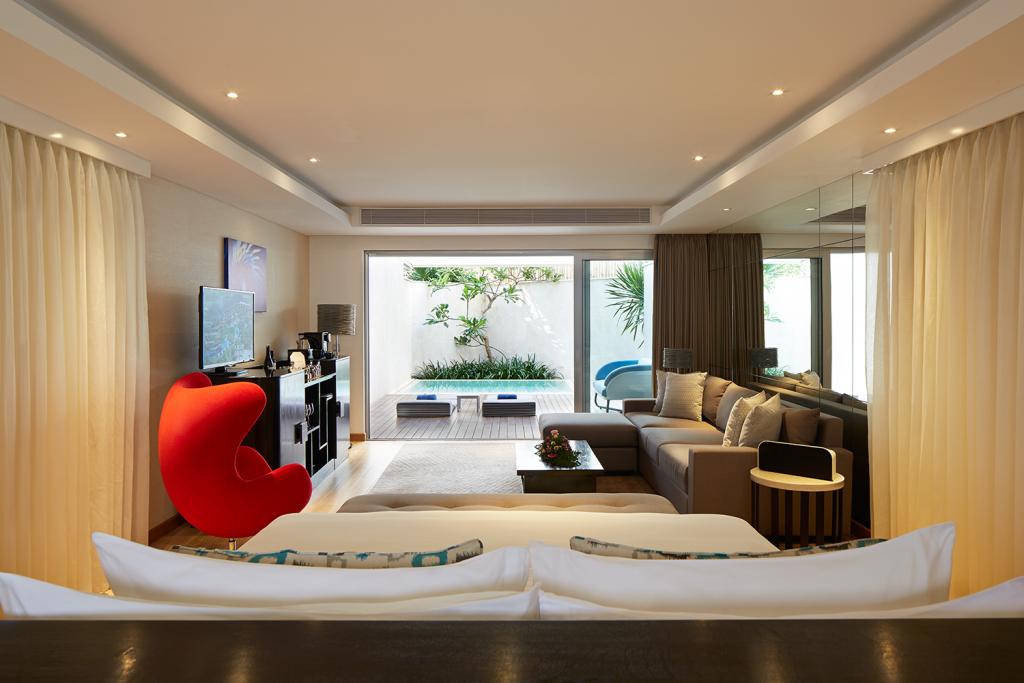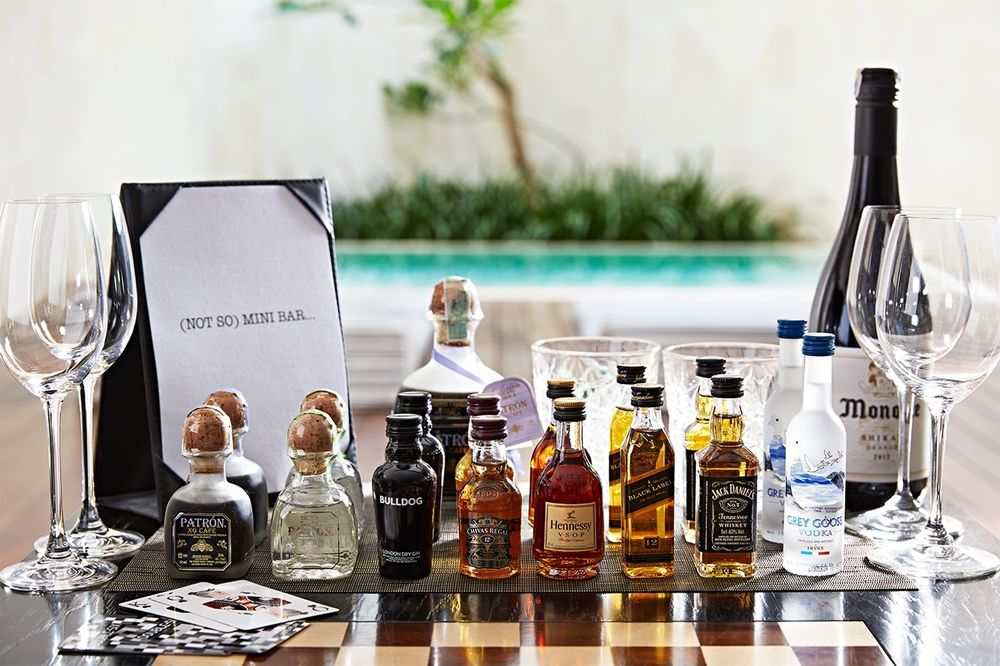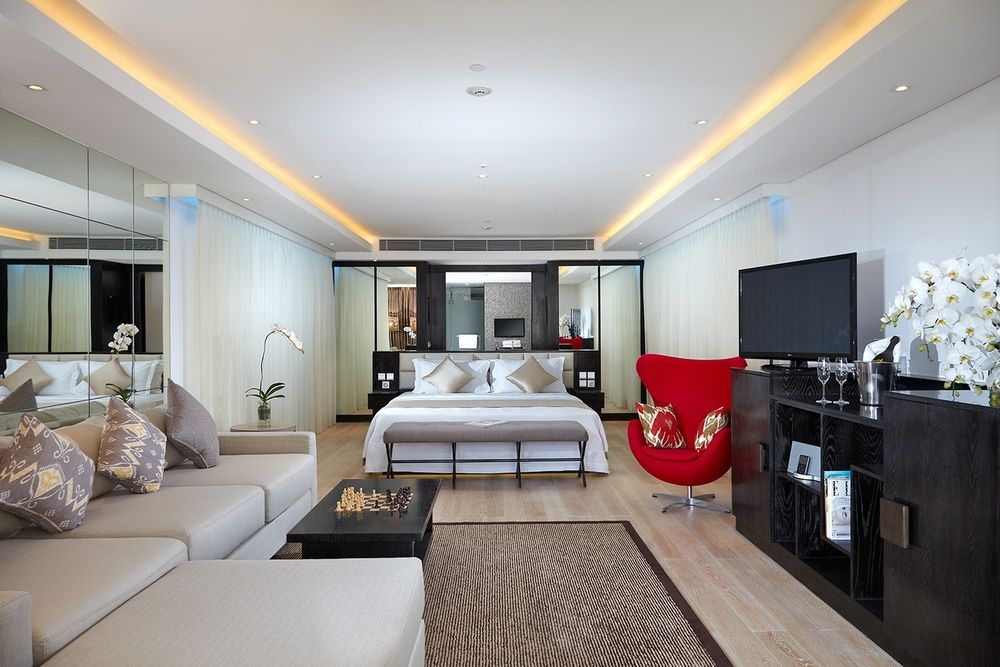 The rooms: There are 138 1- and 2-bedroom rooms and suites, and eight penthouses in total. All options present themselves attractively with balconies, flat screens in the bath, 24-hour butler service and Hermes D'Orange Verte toiletries. Coffee tables double as backgammon sets and some rooms have the pool at the back door and some have balconies. If you're lucky, you'll have your own private plunge pool. And it all begins in your ride over with the in-car check-in, so you can head straight up past the mirrored ceilings of the lobby to your room.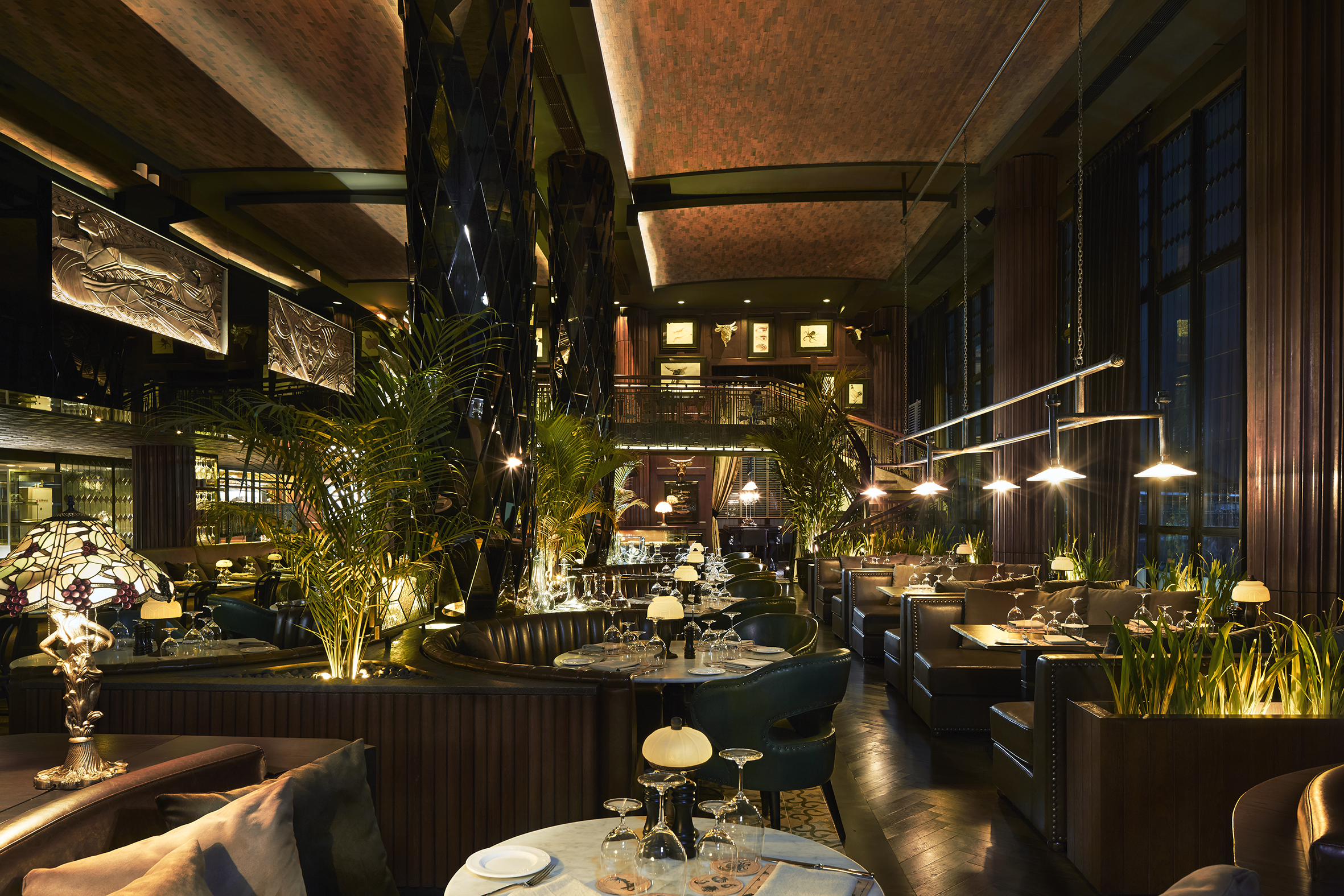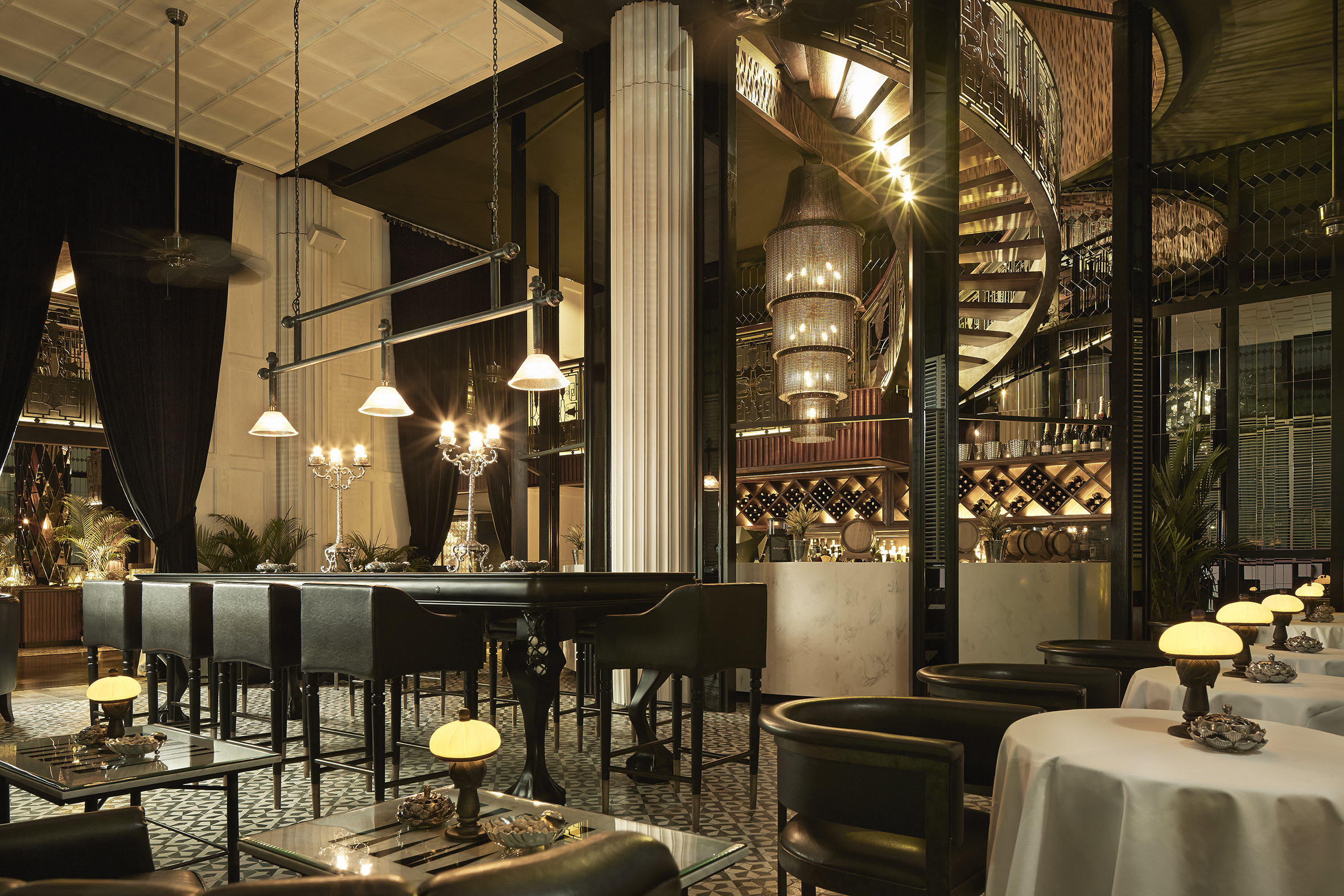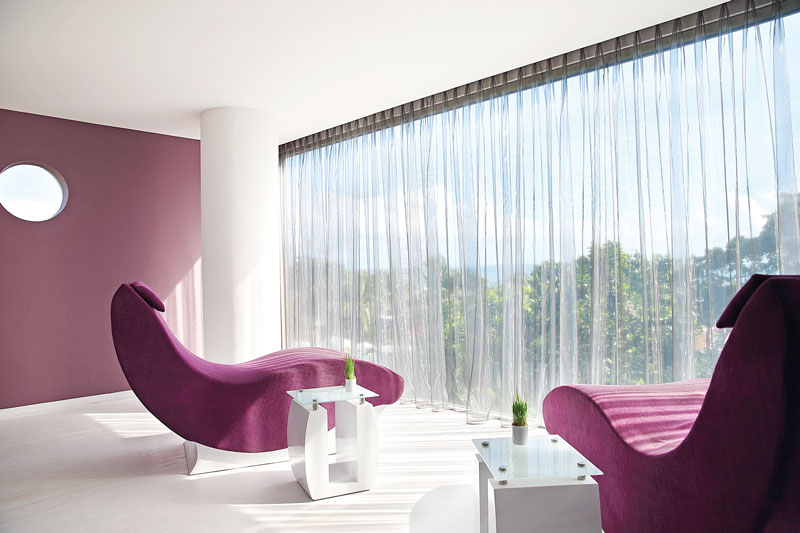 What to do:
Raise the bar. Double Six Rooftop is one of the fanciest rooftop bars on the island, let alone one of the largest in the world covering 1,700 square meters. Head up for Balinese-inspired cocktails while relaxing on a floating pod, only coming to shore for the massive 'United Flavours of Satay' grilled over coconut shells and wood.
Raise the bar again. The hotel has five bars and restaurants so although we'd like to try them all, we were more than content to nab a reservation at Robert Marchetti's The Plantation Grill. Decorated to reflect the 'roaring 20s' era, the tables look out to a sea view. There's no forgetting Seminyak Italian Restaurant for breakfast, Lagoon Bar and another Sling Bar that would make even Jay Gatsby jealous.
When in Bali, spa. If Alice in Wonderland was designed by a minimalist, you'd get the Acqua Perla Spa. Decked out in white, whimsical shapes, the spa doesn't shy away from bright colours and hedonism. It's one way to get yourself energised for a night at Rooftop Bar.
When at Double Six, swim. Because it's 120 meters-long and wraps the front half of the hotel (yes, it seems Double Six thinks you should go big or go home). At night, the waters glisten against the violet light. It's almost as if Double Six never wants you to leave this wonderland.
Nomad rating: 5/5
Most memorable: Drinks at Double Six Rooftop Bar.
We'd recommend it for: Young couples or friends together on a vacation.