Have you heard? Stylish jetsetters finally have something worth posting on Instagram on those long haul flights! That's right,the rumours are true; the great and almighty fashion house Chanel has indeed come up with a pair of headphones (and an equally sweet hard case). To be honest, Kaiser Karl didn't exactly whisk up an audio-tech department specifically for this pair, but he did team up with reputable headphone brand, Monster, whose sound engineers have made mass audio magic happen with the ever-popular Beats by Dr Dre™.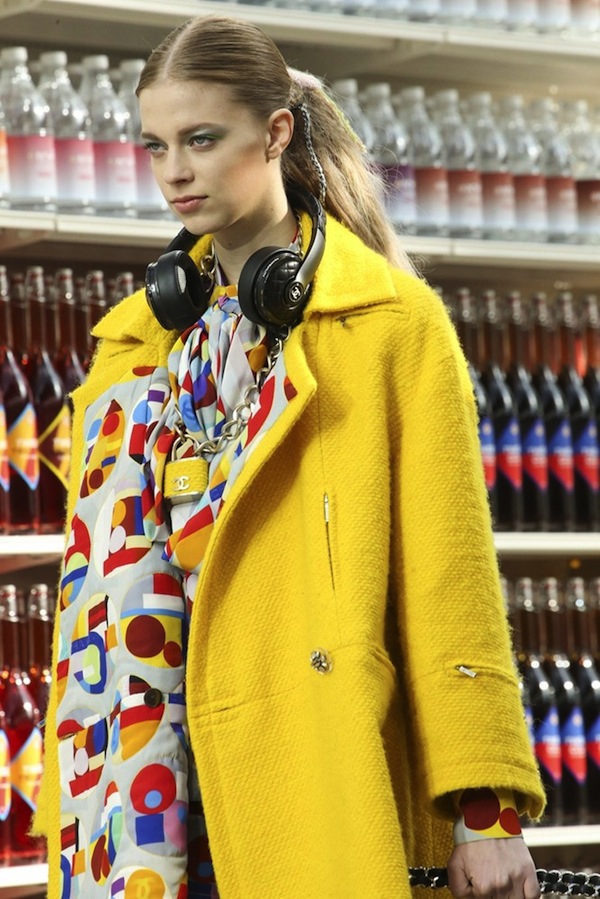 All in part of Chanel's new urban-chic concept for Fall/Winter 2014, these headphones are the lovechild of the collection that was inspired by quotidian life and street style (oh, Karl). The spectacular fashion show featured a huge grocery store… with a twist; over 500 everyday products were redesigned and coded in Chanel style! While it was  entertaining to see the likes of Delevingne and Liu Wen strut out in shredded garb amongst the aisles looking like us regular folk, what really caught our attention were these quilted babies (okay, so we were a little distracted by the chain-leather-link grocery baskets as well).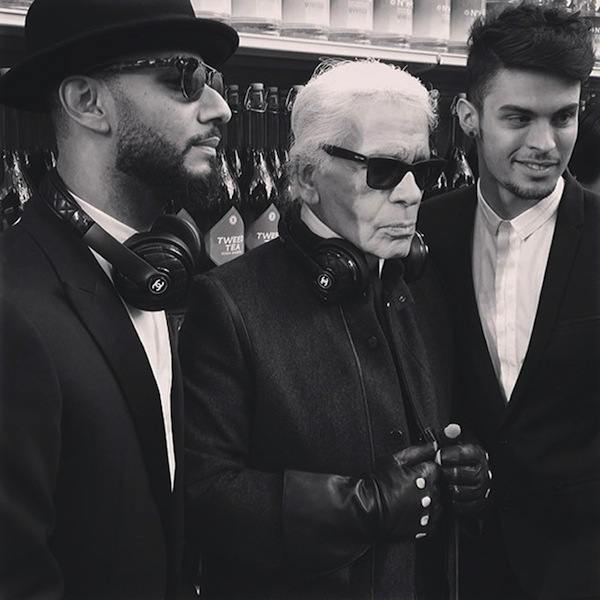 So are they the next big thing? Well, if Lagerfeld and Swizz Beatz deem them worthy to hang around their precious necks, we're betting that they'll be popping up on our insta feeds sometime soon.
While the release date and the price have yet to be released, there are a few places where we plan to bring these beauties. Daybed in Santorini, anyone?
Photos: Fashionone.com, style.com, Swizz Beatz's instagram, The Luxe Nomad