This week's post is dedicated to the families of those on board MH370. Our hearts, thoughts and prayers go out to you in this time of need.
There are no goodbyes for us. Wherever you are, you will always be in my heart. — Mahatma Gandhi
#1 New Dubai Complex Will Break Five World Records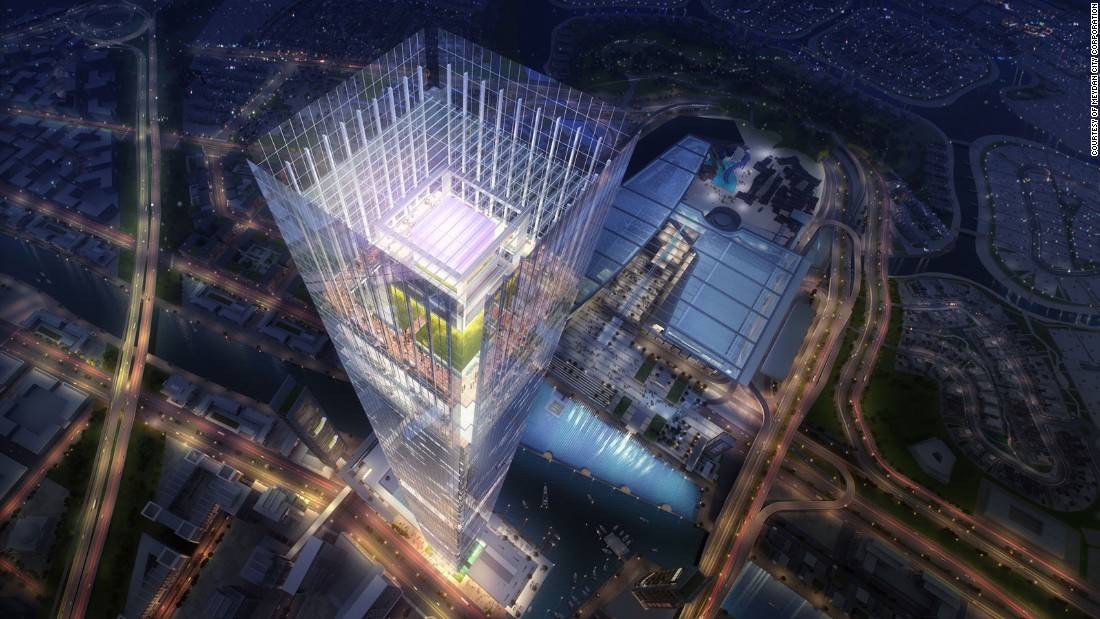 Who: The lucky people of Dubai.
Where: Meydan One, a leisure, retail, residential and hotel complex that will be completed in 2020. This news comes to you from the future, sort of.
What: Anything you can do, Dubai can do better. Meydan One is set to break five records; the world's tallest residential tower, highest 360-degree observation deck, highest restaurant, largest dancing fountain, and longest indoor ski slope. You read that right. Ski slope. In the Gulf emirate where temperatures can reach 45°C. No surprise then that the complex will also feature a water park and a man-made beach.
#2 First Look at Disneyland Shanghai!
Who: Big kids and actual kids everywhere.
Where: The upcoming Shanghai Disneyland, scheduled to open next spring in as its name suggests, Shanghai, China.
What: The first look at Shanghai Disneyland is here! Bob Iger, Disney's Chief Executive gives viewers the virtual tour of six themed lands — Mickey Avenue, Gardens of Imagination, Fantasyland, Adventure Isle, Treasure Cove and Tomorrowland (not what you're thinking of). Shanghai Disneyland will also have the world's longest Disney parade route, and the most collectibles and gifts.
#3 Cecil & Endangered Animals Honoured in Lights
Who: Endangered wildlife, with a tribute to Cecil the lion.
Where: A light display show on a canvas screen at the Empire State Building in New York.
What: Heard of the "Racing Extinction" by Oceanic Preservation Society? Well now you have, so they've achieved their goal in the most heart-warming way that caught the attention of all New Yorkers, and thanks to social media, the world. The display used 40 projectors to display the images of protected animals. According to the New York Times, the project cost USD 1 million.
# Everyone's Crazy for the "Travel Jacket"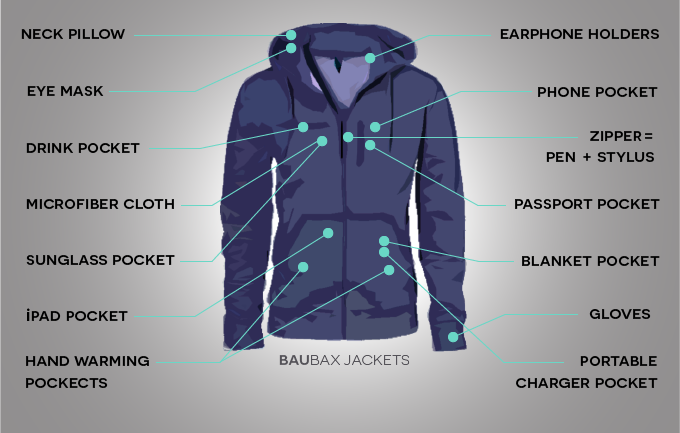 Who: The World's Best Travel Jacket with 15 Features by a company called BauBax.
Where: Kickstarter, the fund-sourcing site that will make you procrastinate at work.
What: The jacket has already received USD 4 million in funds (?!?) and there are still 27 days left on the calendar. Baubax is calling it the "jacket you've always needed but never existed". Too true, we really have been needing a phone charger in our pockets. Other features include a neck pillow, pockets for drinks, your passport and a blanket, which is sold separately, by the way.
#5 BRB, Going to Greece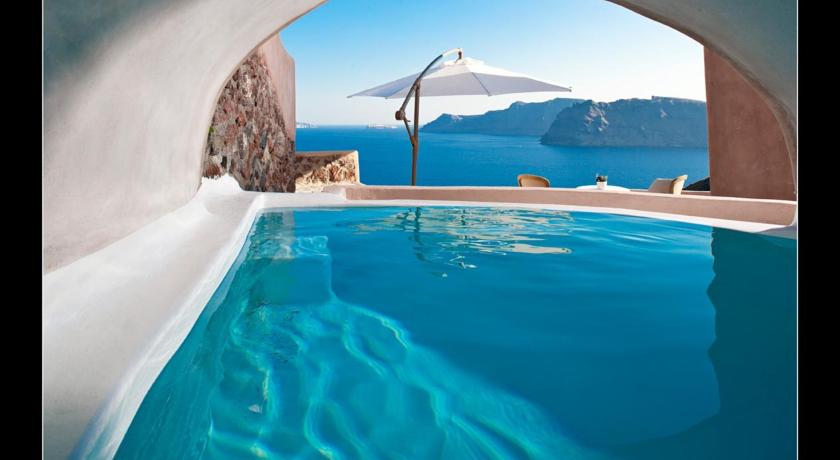 Who: Nomads in need of some Vitamin Sea.
Where: Armeni Villas in  Santorini, Greece.
What: You might have seen Instagram snaps of our celeb nomad Chriselle Lim in Greece, looking absolutely stunning in Armeni Villas and Thireas Hotel. If you're still not sure if travelling to Greece right now is a good idea, read our guide. And remember, travelling there is going to help them more than you know. So there's no reason not to enjoy sunset cocktails with views of the Aegean sea.
Now you're in a whole new world with us.