"If there's a heaven for me, I'm sure there's a beach attached to it." — Jimmy Buffet
#1 Japan's Latest Standard of Luxury Takes Off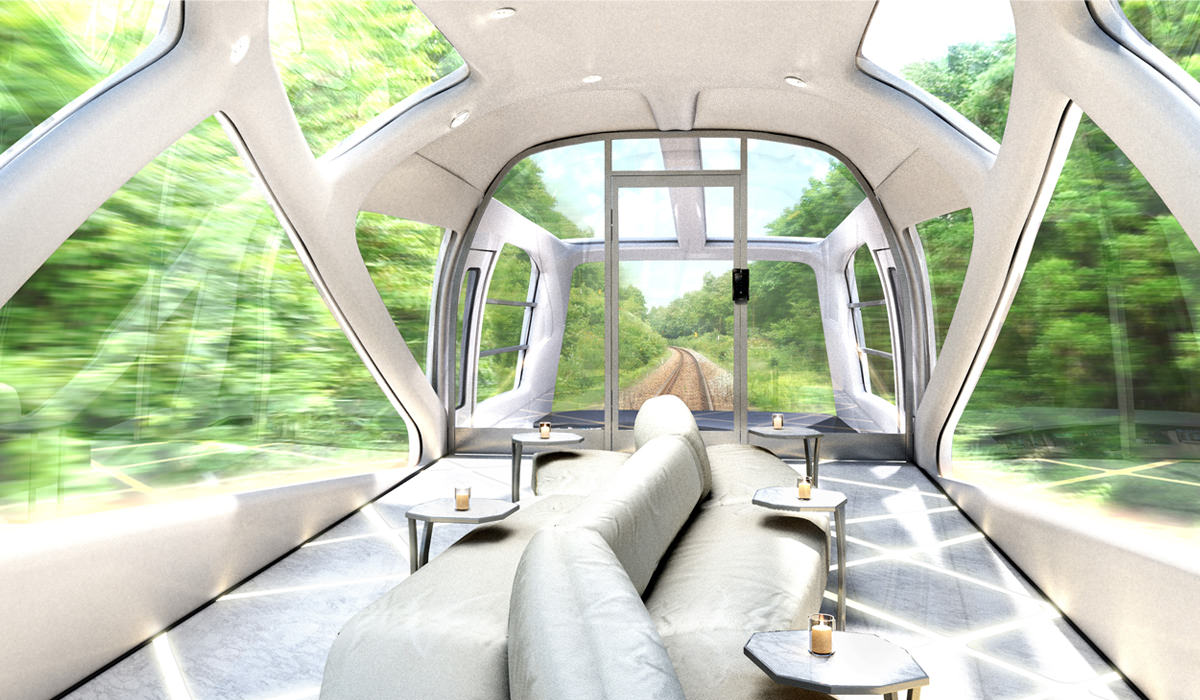 Who: Travellers who are seeking a thrill by train, and can afford it.
Where: Tokyo, Japan.
What: Anything you can do, the Japanese can do better. The Train Suite Shiki-Shima was unveiled by East Japan Railway, a champagne-gold ride that features a five-star lounge and 17 luxurious suites. They've got one heck of a restaurant onboard, and its menu devised by Michelin-starred chef Katsuhiro Nakamura changes to reflect the ingredients and cuisine of the regions of which the train passes through. For the truly luxe, book no further than the Shiki-Shima Suite; with two beds, a living room and a bathtub. The train has already been booked up until march 2018 which gives hopefuls plenty of time to set aside JPY 500,000 to JPY 1,050,000 (between USD 4,393 to USD 9,226) for a ticket.
#2 A Mountain Wedding, But Way More Extreme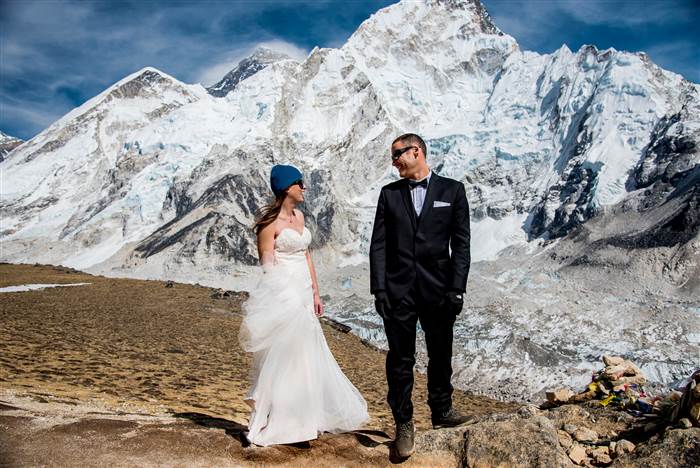 Who: Californian newlyweds Ashely Schmieder and James Sissom, along with their photographer Charleton Churchill.
Where: Mount Everest, Nepal.
What: Now this brings a new meaning to the phrase 'cold feet'. Conditions weren't wedding-day-ideal at the site of the world's tallest mountain, peaking at 29,029 feet, but then again it's never exactly been the dream destination for nuptials. At one point of the journey, some of Churchill's camera equipment couldn't function because it was too cold. But that didn't stop the bride from putting on her strapless dress, keeping warm with boots, a beanie, and a wraparound. The couple couldn't get a minister out there but they did exchange vows and rings. How will their honeymoon top this?
#3 Tourist Bitten by a Komodo Dragon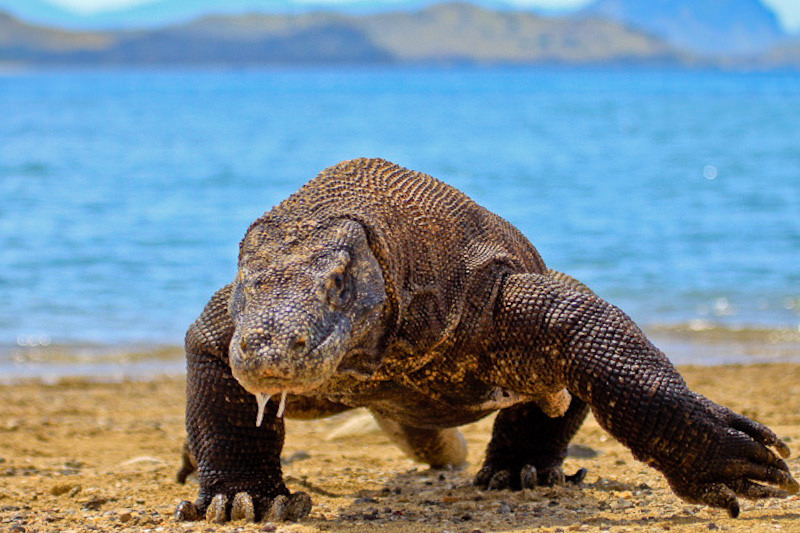 Who: A 67-year-old Singaporean tourist named Loh Lee Aik.
Where: Komodo Island, Indonesia.
What: He's alright, folks, he's alright. Loh attempted to photograph the giant lizard enjoying his meal (a goat, for the curious) but was pounced on by another Komodo dragon observing the scene nearby. The attack occurred during the Komodo mating season when the reptiles are known to behave more aggressively. It was a smaller Komodo dragon that attacked Loh, but the lizards can grow up to 10-feet-long and their venom can cause paralysis, spasms and shock through haemorrhaging. Tourists are told to never venture off by themselves and are only allowed to search for the lizards when with a park ranger present, something all future visitors will need to remember and abide by.
#4 A Beach Reappeared After 33 Years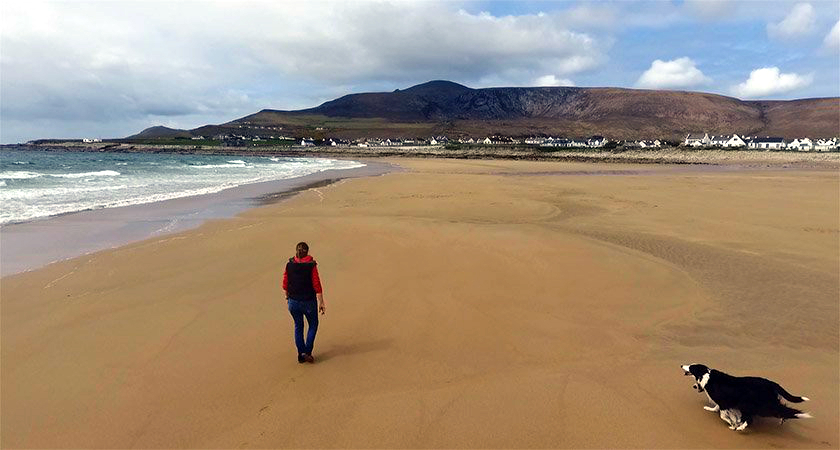 Who: Beach-seekers.
Where: A beach near the island of Dooagh in Achill Island, Ireland.
What: Oh happy (beach) day! Just the luck of the Irish that a beach once washed away by heavy storms in 1984 has just reappeared; sand, shells, pebbles and all. Sean Molloy, manager at Achill Tourism told The Guardian it must have been the strong winds on the island over Easter. "It was very constant and steady and it must have transported eroded material in from elsewhere," he explained. Residents and tourism officials say travellers have started to come by the island and they hope the reemergence of the beach will help restore Achill Island's appeal.
#5 One For the Road Sky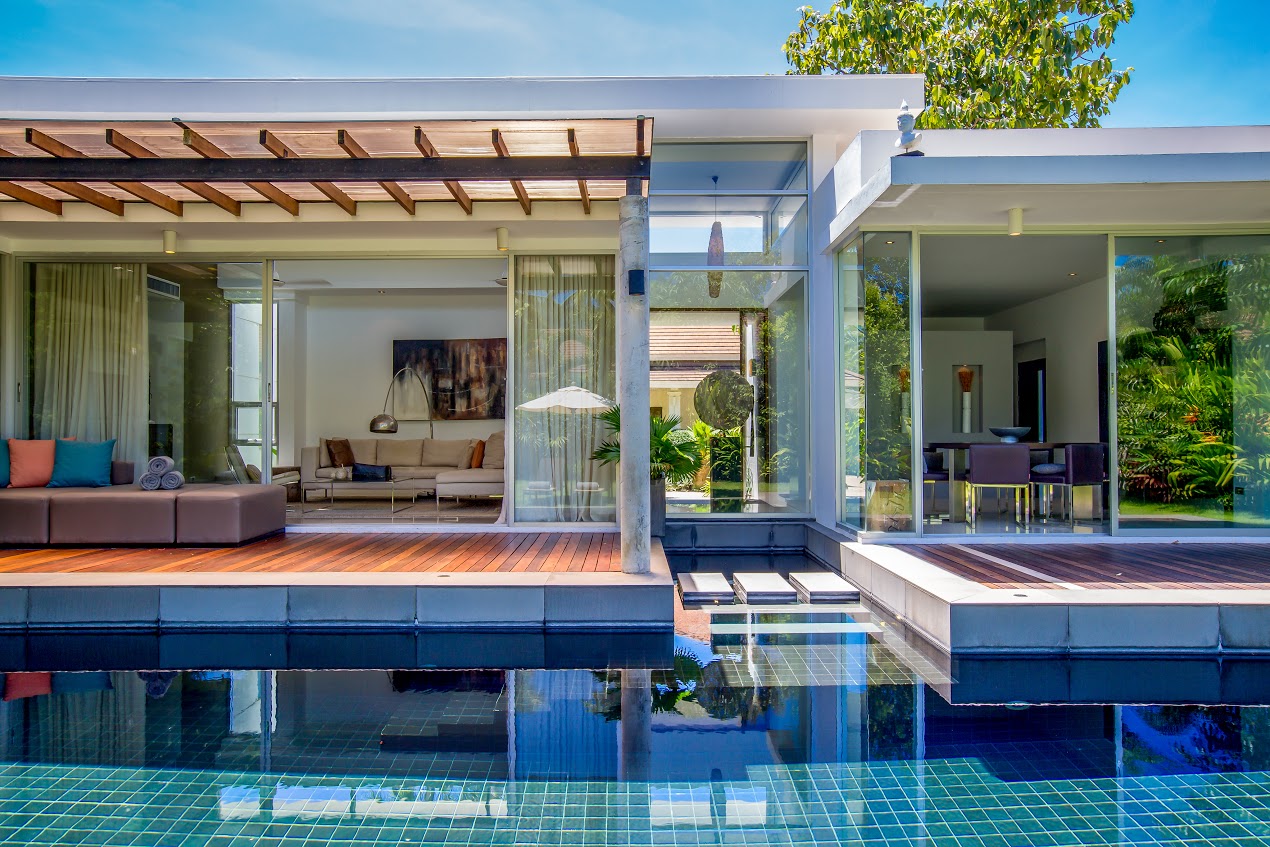 Who: Small groups looking to book a tropical retreat.
Where: Villa Koru in Koh Samui, Thailand.
What: This two-bedroom property sits in a gated residential enclave just a 5-minute drive from the peaceful sands of Maenam beach, offering guests a chic, private hideaway. The spacious living and sleeping spaces blend with the tropical surrounds via sliding glass doors that open directly onto your own 12-metre, black-tiled pool, set in a lush, well manicured lawned garden. From here, one can sit back and relax and feel the stresses of modern life dissolve.