We'll be the first to admit that traveling so often takes a toll on our health — and healthy lifestyles. Indulgent eating and drinking habits "because I'm on holiday/ traveling/ jetlagged" is all too familiar to us. Which is why we stock up on bottles of nutrient-packed cold pressed juices that work wonders for the mind, body and soul. Plus, it means we can skip the salad and go straight for the steak later — win!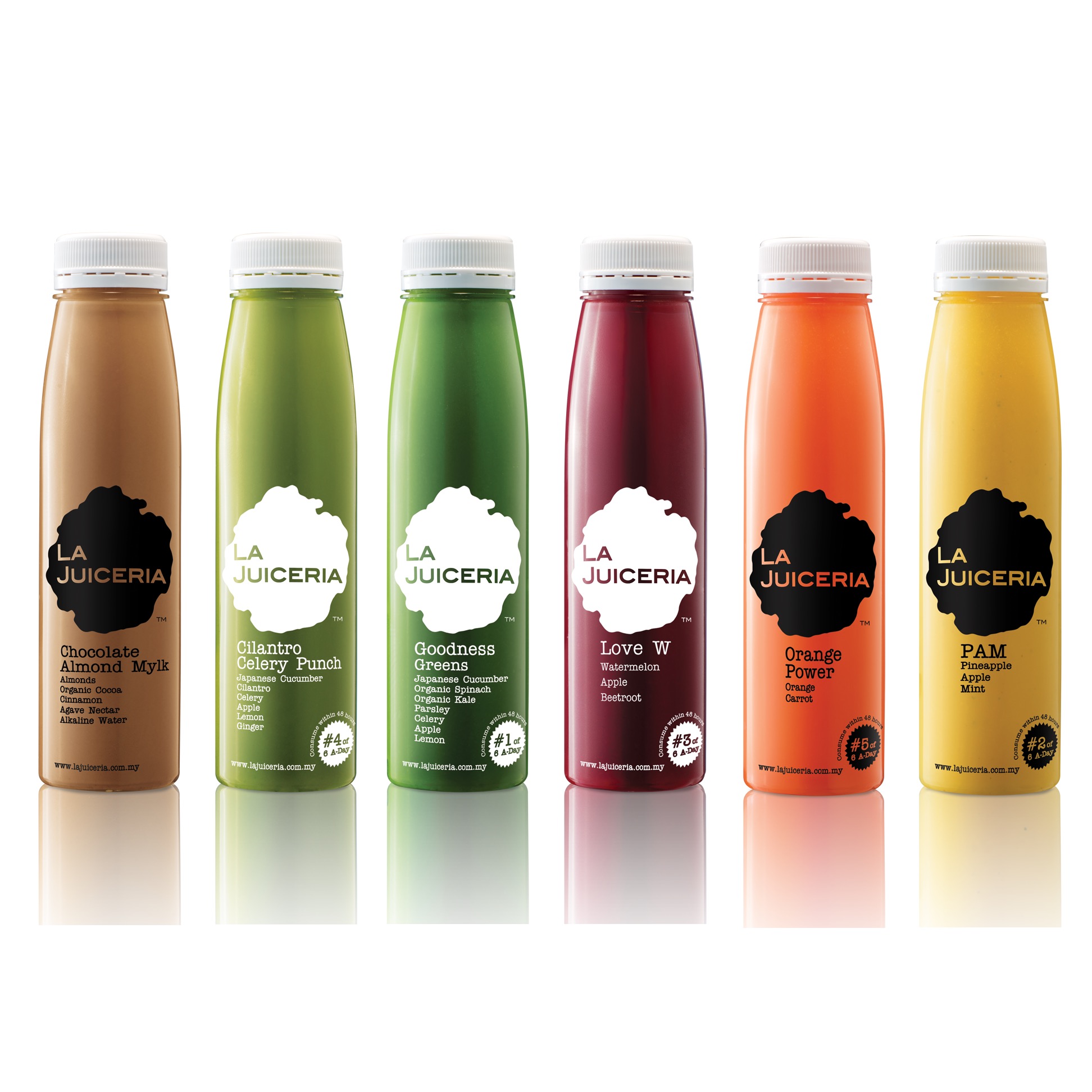 Where: There are 10 locations in the Klang Valley, find one nearest to you.
What: KL-ites who love the healthy lifestyle (to counter all the yummy Malaysian food) would be familiar with La Juiceria. One of the pioneers of cold-pressed juice bars in KL, they've been serving  fresh juices, smoothies and mylks (non-dairy creamy goodness that's mostly derived from nuts) since 2013 to help combat hectic lifestyles and unhealthy eating habits. Whether you're looking to gulp down your daily dose of fruits and vegetables or do a cleanse, they can customise juices accordingly.

Where: No. 5 Harrison Road, #03-01 Yan Xian Building, Singapore 369645
What: Specialising in all-natural cold-pressed juices, super food smoothies, nut milk and cleanses that are healthy and delicious, The Syndicate Juice Co's concoctions will even have non fruits and vegetable lovers addicted (they don't taste like grass, we promise). Launched in 2013, the eco-friendly company strives to leave behind minimum carbon footprint by supporting local, urban farming businesses — they've even tied up with ComCrop, Singapore's first community urban farming project.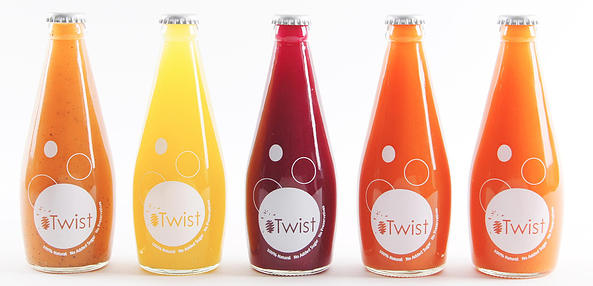 Where: Served in over 20 outlets in Bangkok, which makes them easily accessible.
What: Twist Juices was way ahead of the juicing curve when it was started back in 2007 by a group of like-minded individuals — all of whom had grown up in California (but didn't meet until much later when they were all living in Thailand!) and missed the option of having quick, healthy juices and snacks. Today, they have over 40 varieties of juice concoctions to choose from, a gluten free bakery and healthy snacks for on-the-go bites.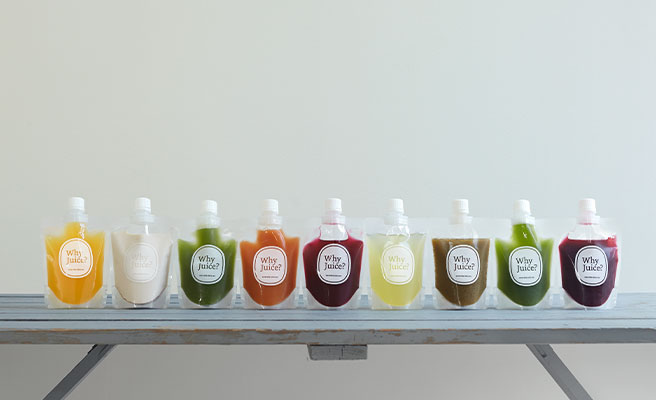 Where: Daikanyama – Cho 13-8 1F, Shibuya-ku, Tokyo — or check here to see if they deliver to your area.
What: Why is not the question, it's the answer (hah, see what we did there?). Guided by the Japanese philosophy of "shun-san-shun-shou", which means to eat and grow seasonal produce, Why Juice? uses carefully selected fruits and vegetables that are locally grown without or with minimum pesticides and chemical fertilizers and have passed radioactivity inspections. Cold pressed and bottled in the mountainous Niigata Prefecture, they have a range of juices and programs on the menu — even ones that keep up to a year so you can order in bulk!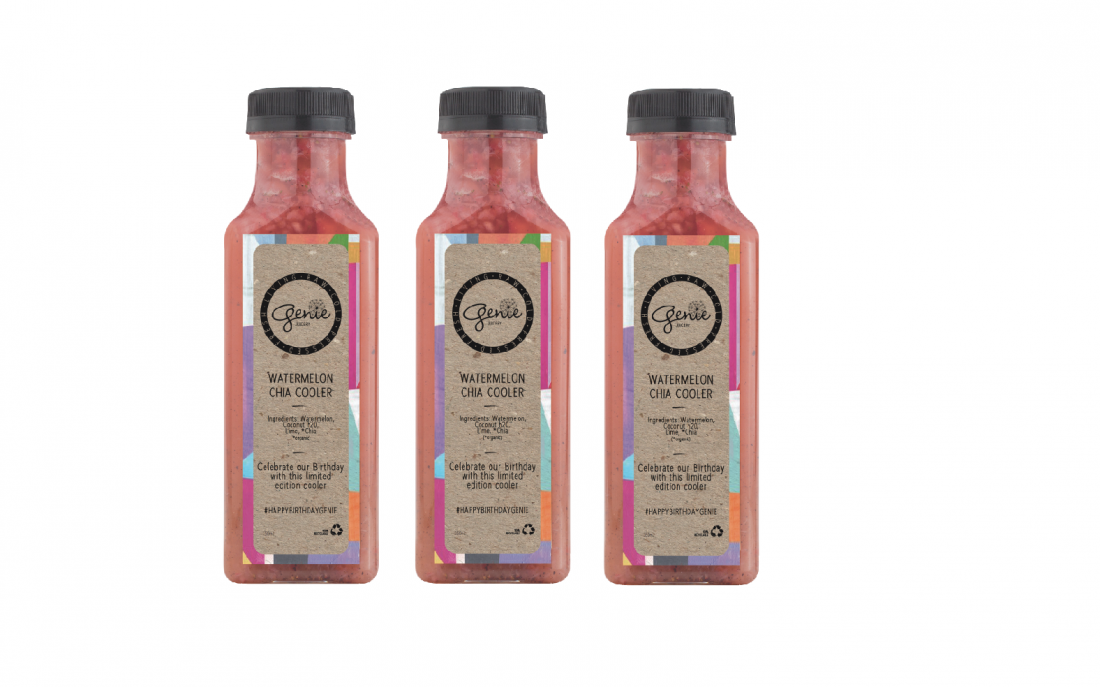 Where: Choose your Genie juice stop at their locations in Hong Kong and Taiwan.
What: Hong Kong is known to be densely populated and polluted, with great food and entertainment at every corner. So when best friends Melanie Barnish and our celeb nomad Cara Grogan-McIlroy realised back in 2011 that there was a lack of healthy, detox-worthy options, they decided to start their own. Having both worked in the fashion industry, the health-conscious ladies (who are both certified Health Coaches from the school of Integrative Nutrition) opened their first juice bar in 2011 serving organic, raw, vegan and freshly cold pressed juices. Today, they've got outlets in Hong Kong and Taiwan and have expanded to include smoothies, nut mylks, cold brew coffee and raw food.
Give us some juice — where do you get your healthy fix?