"How's the pool?" is one of the first questions we ask the concierge upon check-in. Your stay practically revolves around the pool– waking up early to nab a sunbed, making it back to your hotel in time for happy hour cocktails at the rooftoop, taking the perfect skyline-melts-into-infinity-pool shot… yeah, we love ourselves a sexy rooftop pool.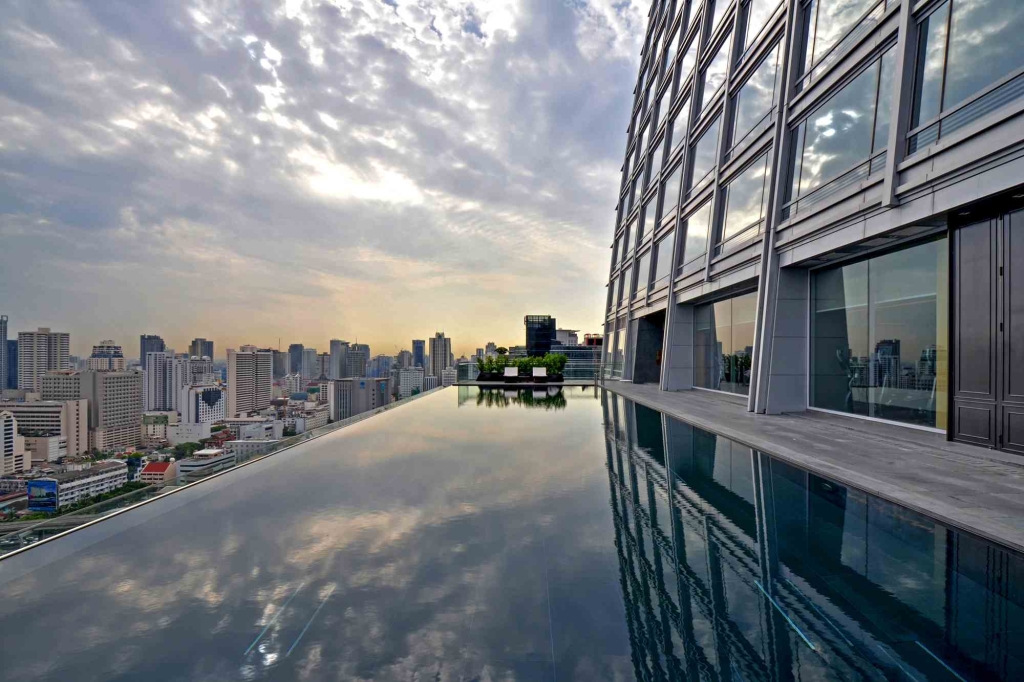 Arguably the spot for the best views of Bangkok. When the sun sets, Up & Above Restaurant and Bar steps up their already high standards to become a destination all by itself with its breathtaking half-moon terrace and resident jazz trio.
Hotel perk: The hotel is located within Park Ventures Ecoplex which means it benefits from the park's energy-efficient technologies.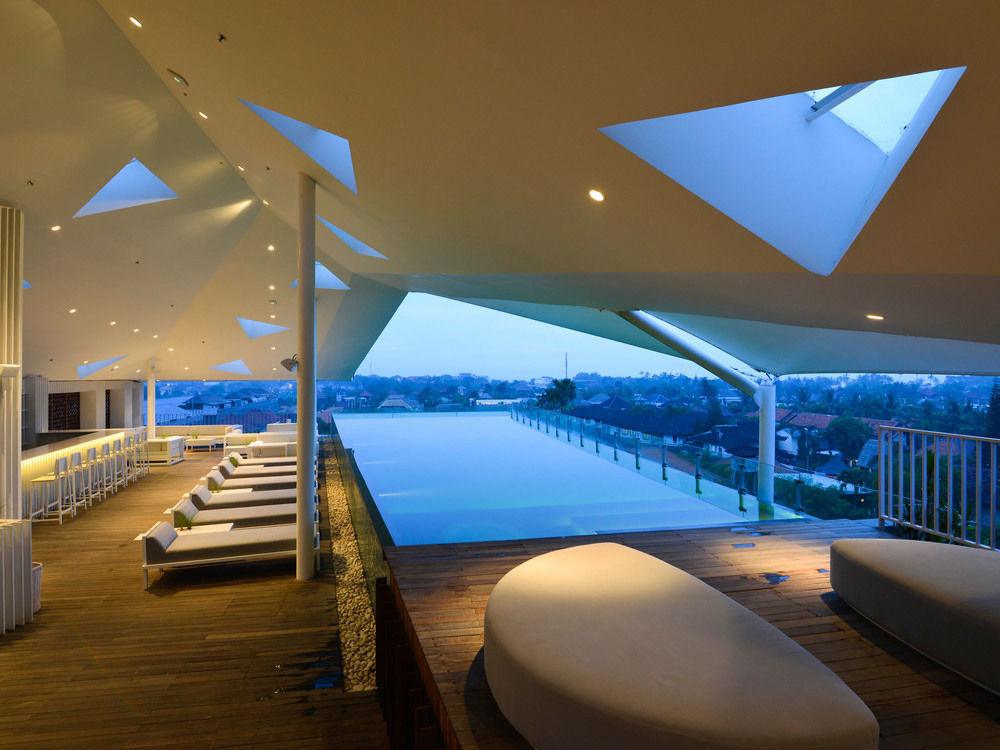 If Seminyak is the hippest place in Bali, then IZE Seminyak has got to be the hippest of all. The exclusive guests-only Rooftop Lounge & Bar has daybeds and comfortable sofas, so take a dip in the  infinity pool, or grab a sunset cocktail while chilling to Ibiza tracks.
Hotel perk: All-day brunch at The Meja.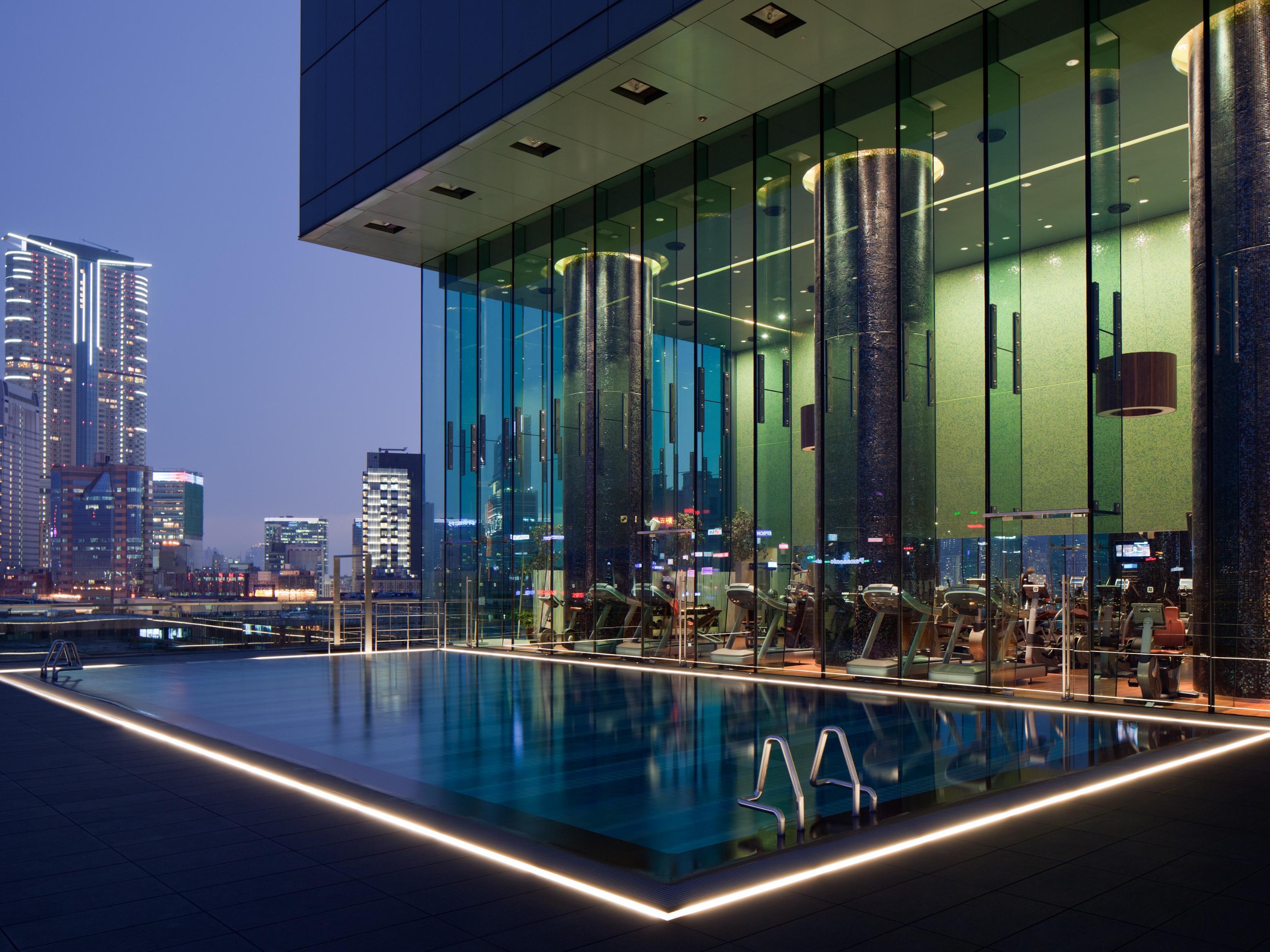 Sometimes you just need that motivation to workout, like a beautiful pool right by the gym (double whammy!). The outdoor pool isn't on the highest floor (the 28th floor is reserved for the Cantonese Above & Beyond restaurant), but on the 9th floor it's high enough to be flanked by dynamic views of the concrete jungle.
Hotel perk: There's a Designer Suite by fashion designer Vivienne Tan.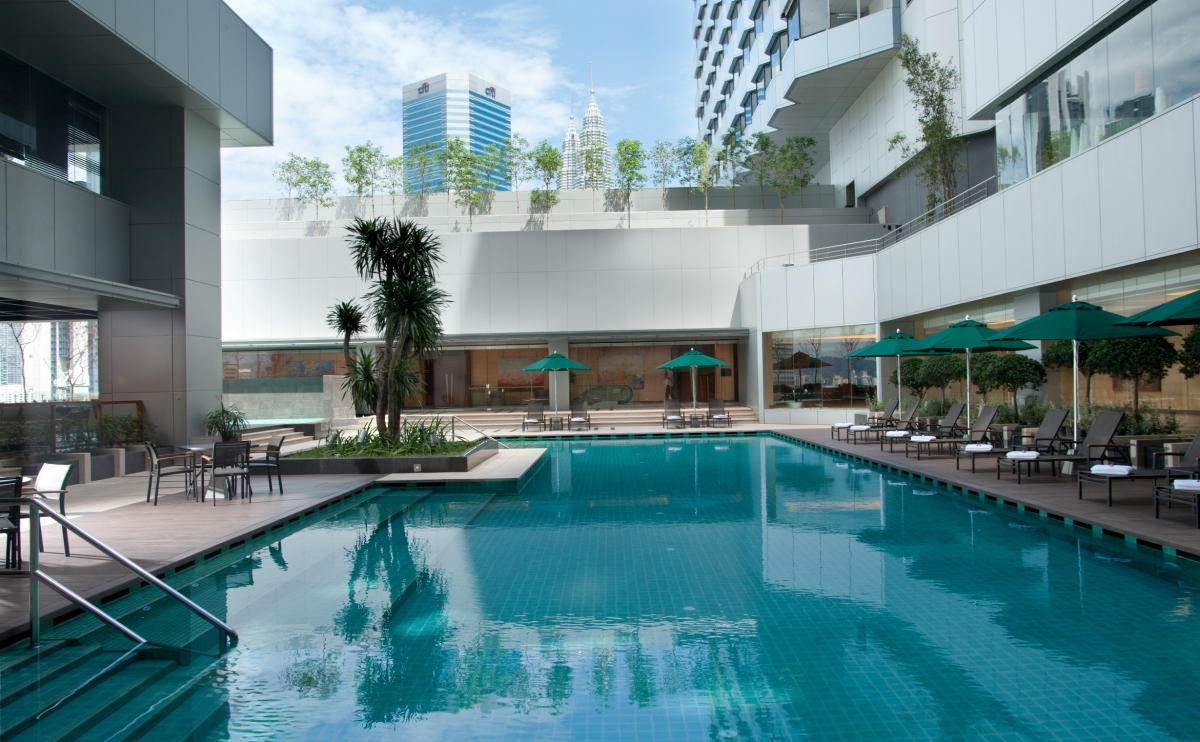 Where: Kuala Lumpur, Malaysia.
This swanky hotel has both a great location — you won't have to go far to experience KL's vibrant nightlife scene — and great service. But more importantly, a saltwater pool that hugs the 24-hour gym, and it's right outside the function rooms. You won't get much privacy, but when you're looking that good, who needs it?
Hotel perk: There are five restaurants, including the award-winning Makan Kitchen.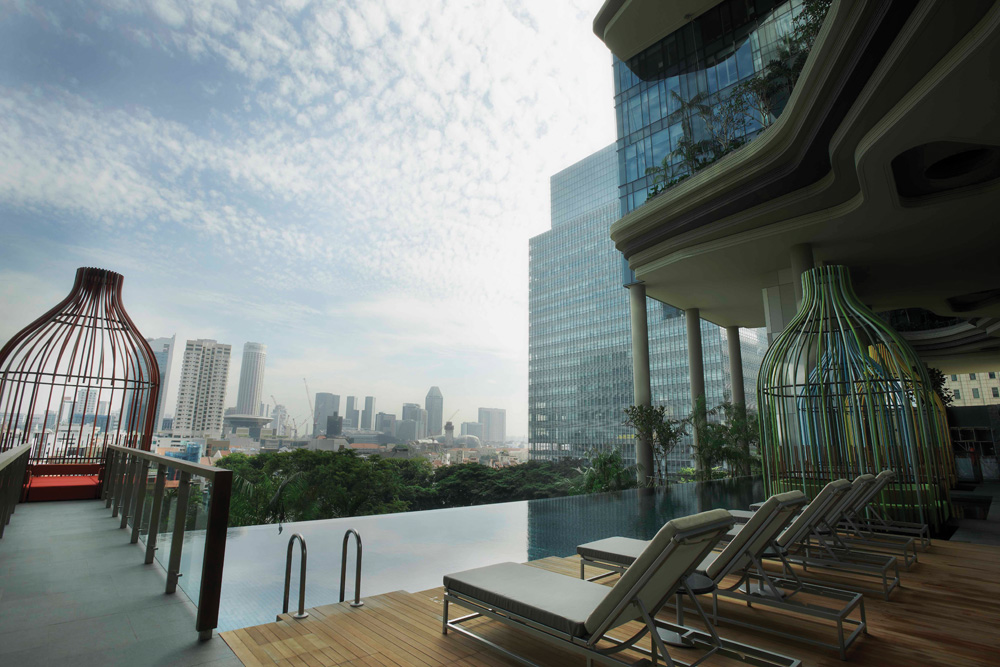 Where: Singapore.
With eco-friendly concepts and energy-saving features, this hotel's modernity has made it one of the best stays in Singapore. Woodwork, green moss facade and wide mirrors come together to bring this 'garden in a city' to life. And the infinity pool? It gives you amazing views of the skyline and the comfiest bird cage cabanas. The pool is located right next to the spa so you know just what to do after.
Hotel perk: St Gregory toiletries. Enough said.
Take a dip.