She's currently enjoying a heavenly island getaway at NIYAMA Maldives, but never fear: we've got the lowdown on Nomad-on-the-Go Paula Taylor. Find out how this Thai supermodel and actress balances a luxe holiday whilst travelling with her mini-me, what she's addicted to and why she's not very good at giving packing tips!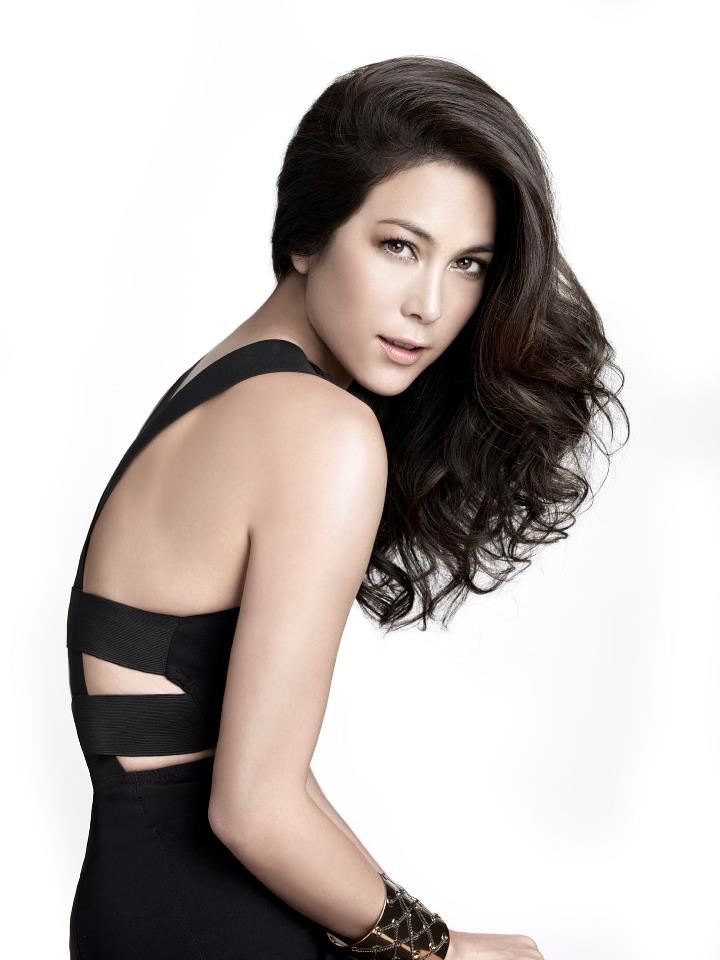 What's your travel wardrobe?
I absolutely hate packing and am the biggest procrastinator when it comes to this. ("How am I supposed to know what I want to wear next Wednesday/Thursday/Friday?") I usually end up bringing too much or too little and always seem to forget something vital. My last trip to the Mediterranean I forgot all my swimwear.
One thing you always pack (besides your passport)? 
A camera.
Check-in or carry-on? 
I have a child so carry on is a distant memory.
Travel light and shop there or bring everything? 
Bring everything then shop there. Never settle for less 🙂
Packing tips?
I'm probably not the best person to ask for advice on the matter! But if you must know…leave a suitcase open a week before your travel date. Everytime inspiration strikes and you come up with an outfit, pop it in. When you're due to leave you should have at least half of your suitcase packed thus limiting the mad scramble that comes with last minute packing.
If you were to be stranded on a desert island, who would you like to be stranded with? 
My family (husband and baby). Boring answer. For a non realistic answer – Elizabeth Taylor. (I like to listen and this lady must have so many fascinating stories.) Tell me everything!
Last trip was to…
Venice. It was beautiful from every angle. I love little cities that you can walk around and get lost in. Theres something to see around every corner.
Favourite hotel? Why?
Sri Panwa, Phuket and the Mandarin Oriental Hong Kong. Both are flooded with memories and feel like a home away from home.
What makes a great hotel?
Location, service and character.
Favourite place in the whole world? Why?
I haven't seen the whole world (yet) so I would have to say that Japan is high up on my list. The people, the food, the culture – amazing!
Furthest place in the world you've ever been to? (Or where you've felt the most alone)
Travelling to China in my late teens for work. It was always so lonely. So many people but still…
Dying to go…
Skiing in the Alps.
Best and weirdest thing you ate on your recent travels? 
Truffle Brie and truffle salami when I was last in Brussels. Truffle anything to be exact. Yum! Weirdest thing was Balut (egg with duck embryo inside – yuck) in Philippines. It was when I competed in Amazing Race Asia.
Do you research what to do before the holiday or let serendipity take over once you're there?
Serendipity all the way! I'm also a huge fan of high-end guide books and trust them completely.
Where to next?
A long ski trip in Colorado, America. Looking forward to spending a couple of weeks finessing my snowboarding skills.
What are your tips for travelling with a baby?  
Preparation/organisation is key. I've also learnt to be flexible whilst travelling. If baby doesn't eat or sleep at a certain time, don't stress. Baby will probably be enjoying all the sights as much as you.
Last movie you watched and what you thought about it.
Skyfall – love it. Love Daniel Craig. He can come save me any day.
You are a closet ___________ fan.
Online games fan (I used to be a real Final Fantasy nut – eek)! To be honest… I still am. I just choose not to play as I get too addicted!