There's more than meats the eye when you travel. There's food. Why go easy when you're front and center to some of the very best meat dishes in the entire world? Travel is definitely not the time for a McDonald's burger… at least not when you're at one of these five best countries for meat-feasting. We name three of the best meat dishes for each — think of it as breakfast, lunch and dinner.
Ed's note: Whoops, meat-free foodie wondering how you got here? Click here for the best vegetarian-friendly destinations.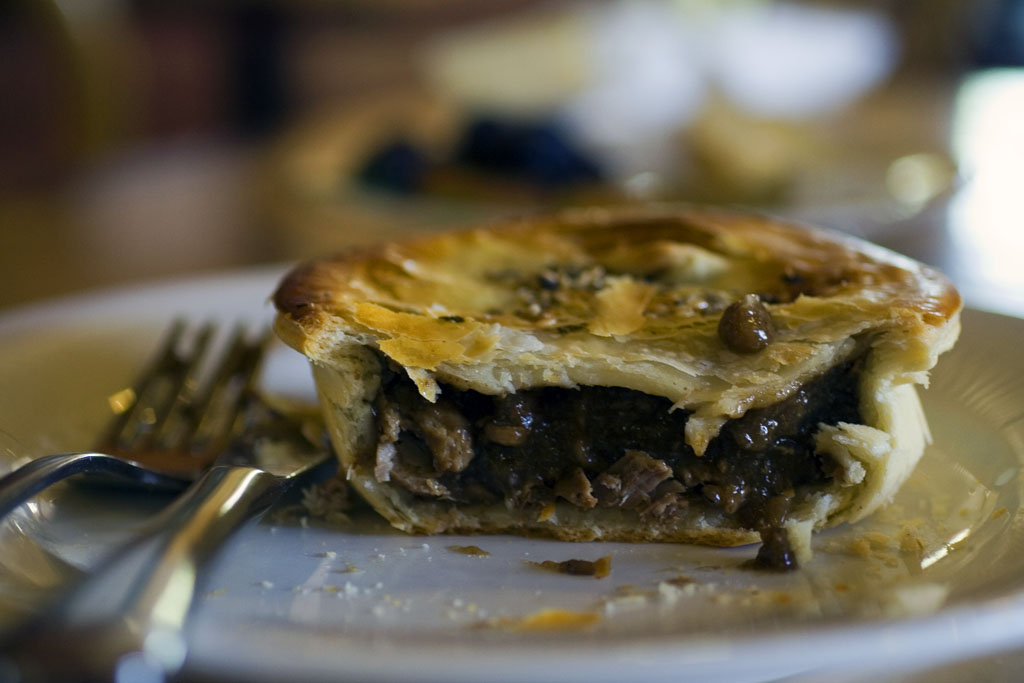 1. The Kiwi meat pie. Australia's got some tough competition with the very same dish, but we think NZ takes the cake (or pie?) with its minced meat pastry and warm gravy.
2. Hangi. Paints quite an image, but this delicacy is cooked in a deep pit in the earth, with meat, vegetables and stones (for flavour?) covered in dirt.
3. Possum Stew. Exactly that, possum meat is slow-cooked with potatoes and onions. It's not the most common dish in New Zealand, but maybe you'll be lucky (or unlucky) enough to come across it.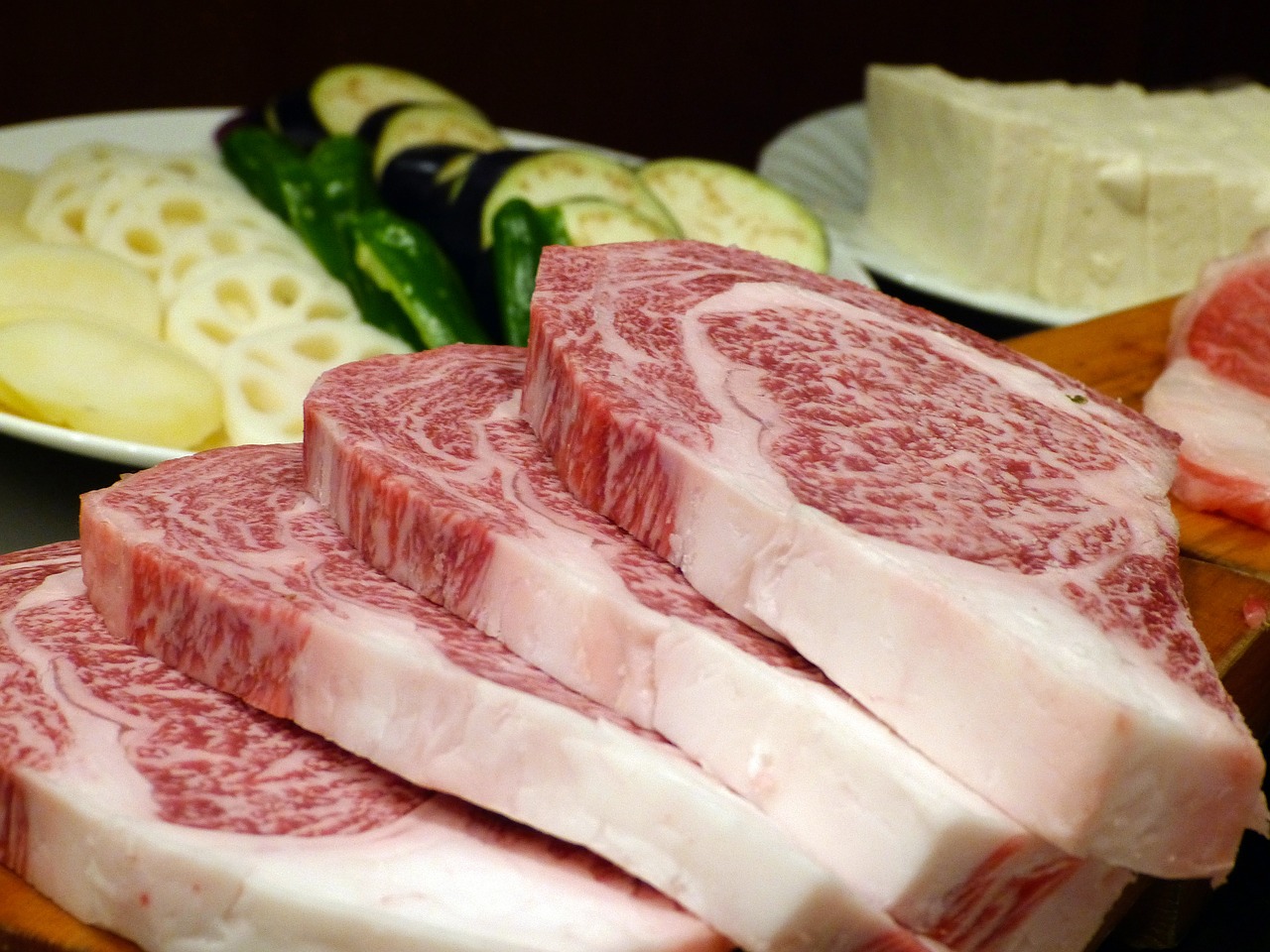 1. Kobe beef. Travel to Kobe, the birthplace — literally — of some of the most rare and exquisite beef in the world. This particular beef has gained a reputation for its marbling of fat that melts like butter.
2. Tonkatsu. Pork is just as popular in Japan, and these deep-fried breaded cutlets can be served in all sorts of fun ways, such as with rice, onion and egg, called Katsudon.
3.Karaage. Perhaps there is no better pairing than beer and fried chicken, especially so in Japan! Proving anything deep-fried once again wins, this golden crispy chicken is spiced with soy sauce and ginger.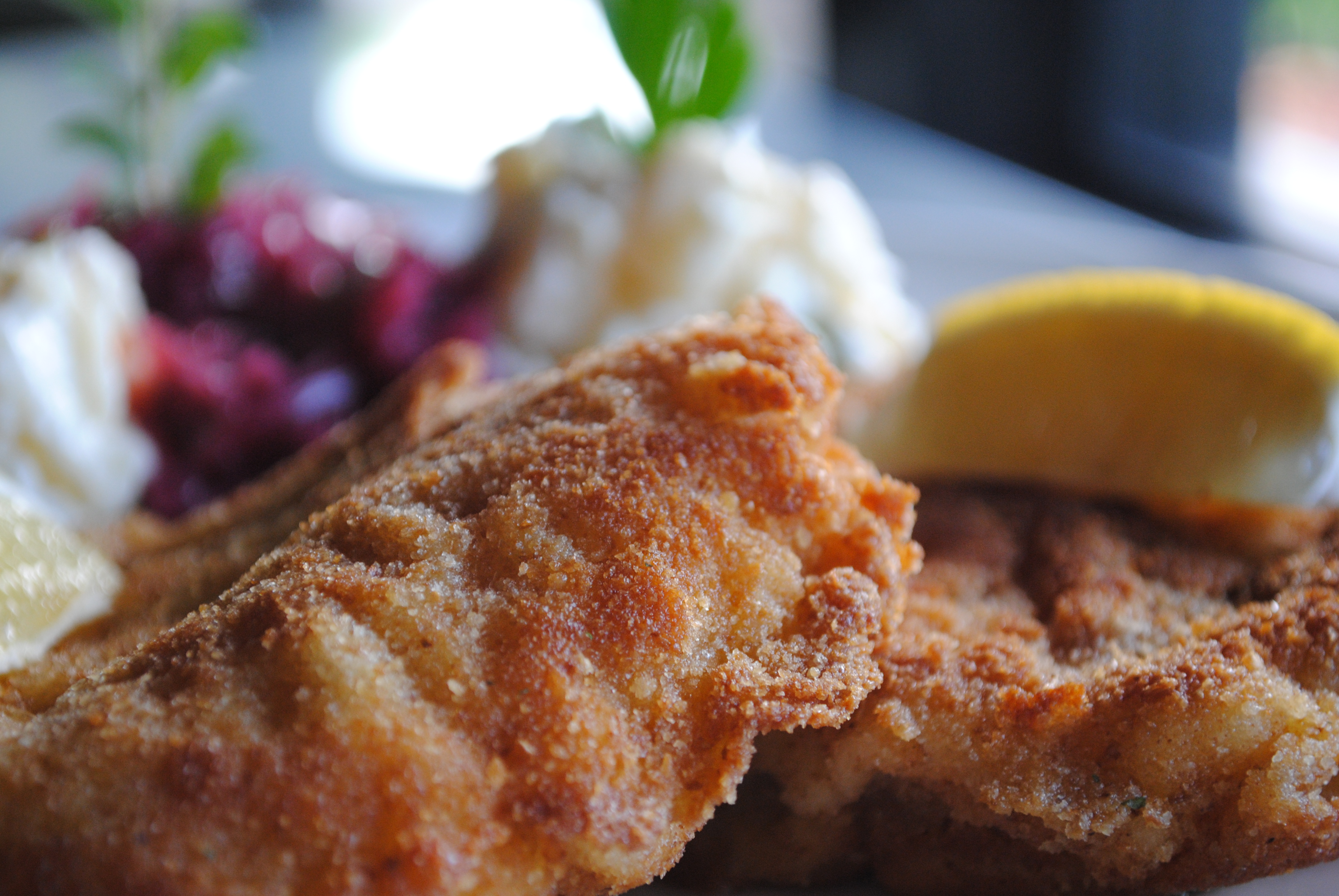 1. Schnitzel. More than just a funny-sounding word, it's the quintessential German dish. In Germany it's commonly made from pork, deep fried and served with a vinegar-based potato salad, fries and unless you can help it, a handful of leafy green salad.
2. German sausages. The best thing about having the authentic German gastronomy experience is that you get to sample from over 1,500 kinds of wursts. But if you won't (or can't) eat through that, try the Blut sausage — with congealed pork blood as its main ingredient, topped with applesauce.
3. Beef rouladen. Bacon, onions, mustard and pickles, wrapped in sliced beef — that's just putting it very, very mildly. The rouladen is typically served for dinner with red wine for gravy, but it's the stuffing consisting of smoked and cooked pork belly, minced meat and sausage that steal the limelight.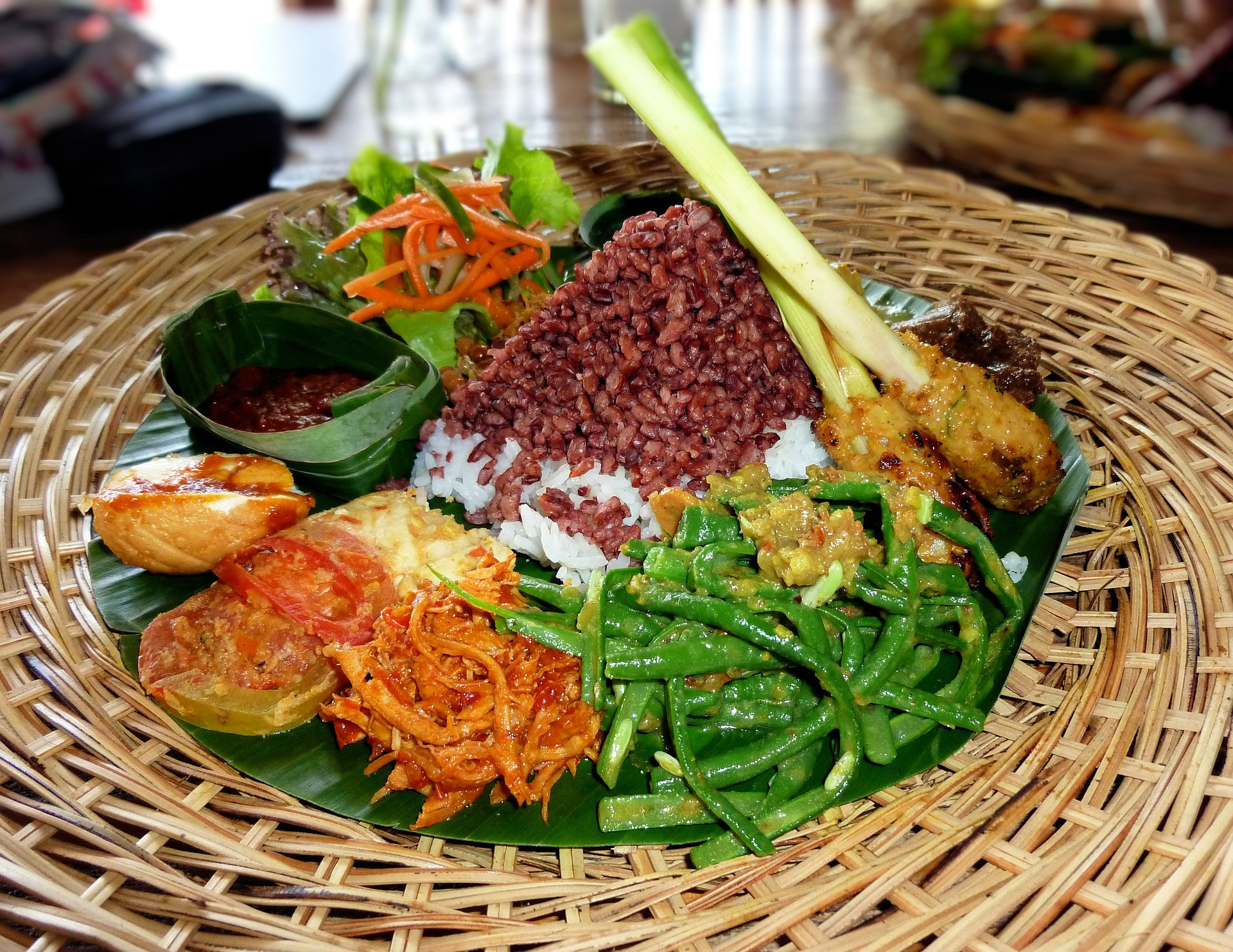 1. Babi guling. A roasting suckling pig is a sight you'll see outside many restaurants in Bali, and walk right in you should. The pork is rubbed with turmeric or a spice paste, then roasted on a spit over coconut husks or wood.
2. Bebek betutu. This duck dish takes hours to cook, you'll have to call in a day earlier to order it. But it's worth the wait for the egg-stuffed duck to slow cook until its meat falls off the bone.
3. Sate Lembat. Bali's version of the classic satay is meatier and more tender, with young grated coconut and a fresh spice marinade, and a dipping sauce of peanuts, tamarind, lemongrass and shallots.
#5 Brazil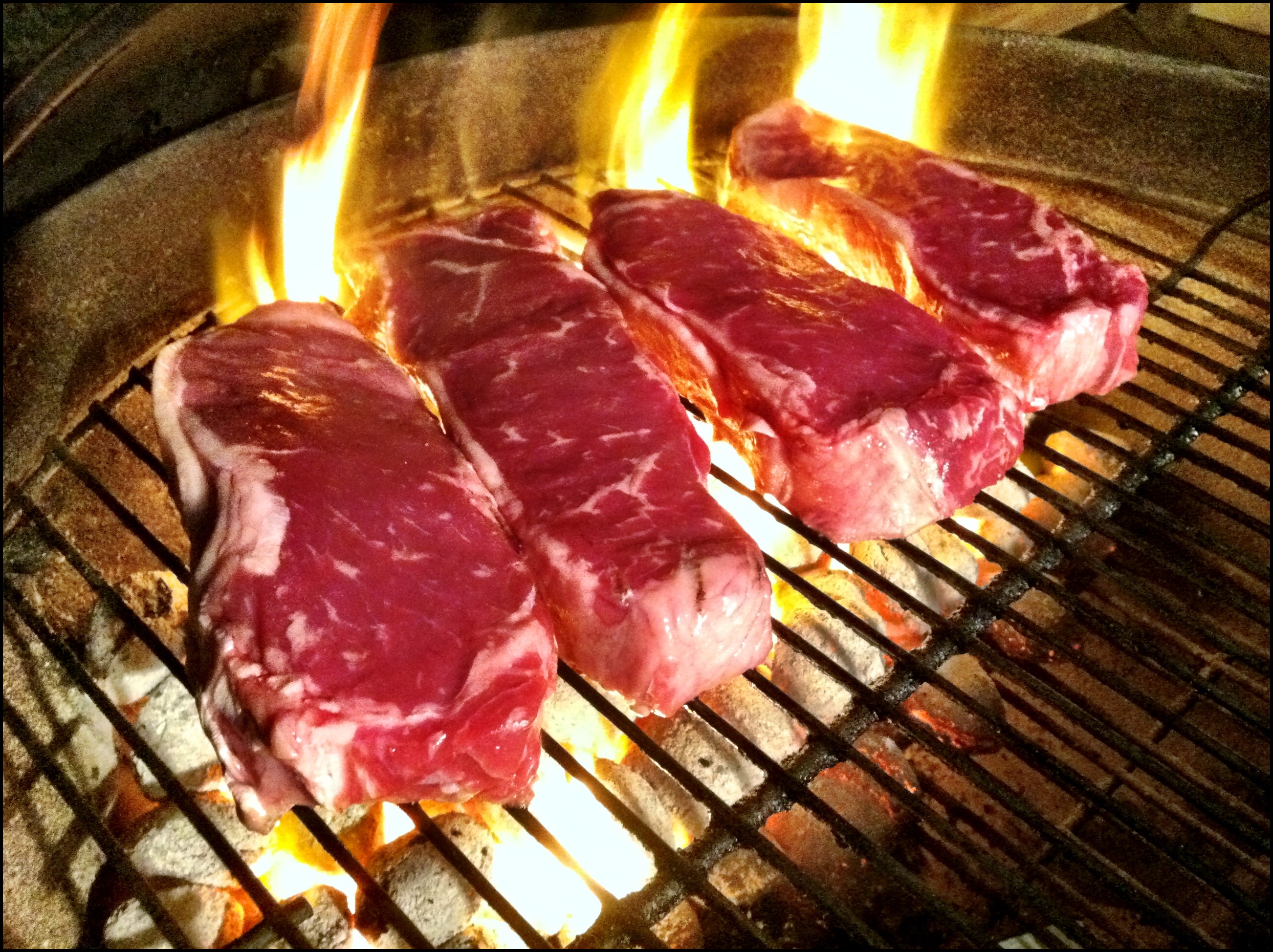 1. Barbecued meat. This is not your ordinary chicken wing barbecue! In Brazil they do it big and call it a churasco– massive portions of picanha beef cuts seasoned with salt and grilled to a mouth-watering shade of medium rare pink, and other meats on skewers… now that's a whole lot of yum.
2. Feijoada. For when you need some cultured comfort food, this hearty stew of black beans, sausages and pork (FYI, including all bits like the trotters and ears) needs a whole day to make, so you should really plan ahead.
3. Coxinha. This one is a snack so good, we had to sneak it into the list. For some odd reason, chicken is minced, and then shaped like a drumstick and deep fried in batter. Be careful though, sometimes there's a toothpick in place of where you'd otherwise find the bone.
Put the "om" in "nomad".