Nestled atop Cape Panwa, this luxury private pool villa and resort is nothing if not super luxe! On 40 acres of lush, tropical surroundings, smack right in the middle of the ocean, Sri Panwa Phuket has 2-5 bedroom options for you to choose from and commands the best views of the Southeastern tip of Phuket. Sat upon one of the most breathtaking of coastlines, it has been awarded many times over for its panoramic views, white sand beaches, and generally, in our opinion, overall awesomeness.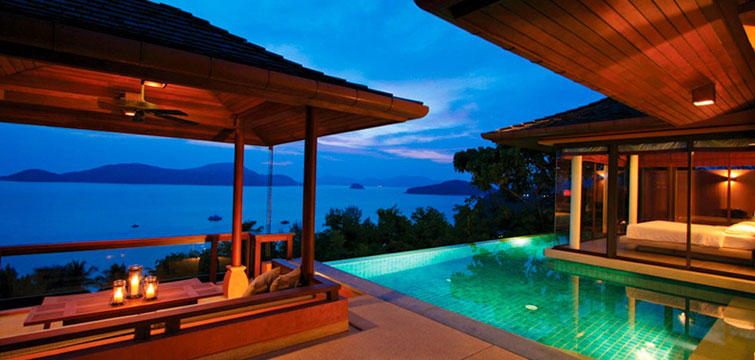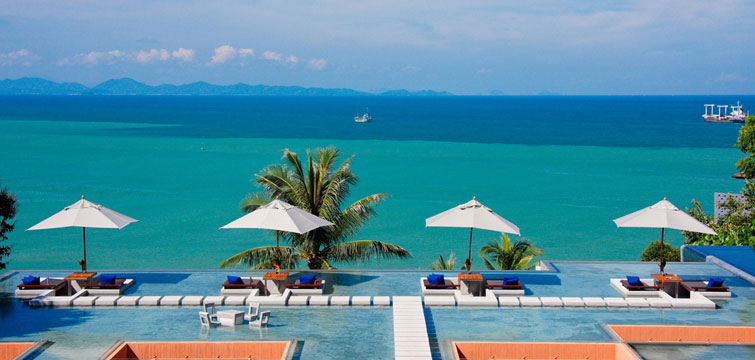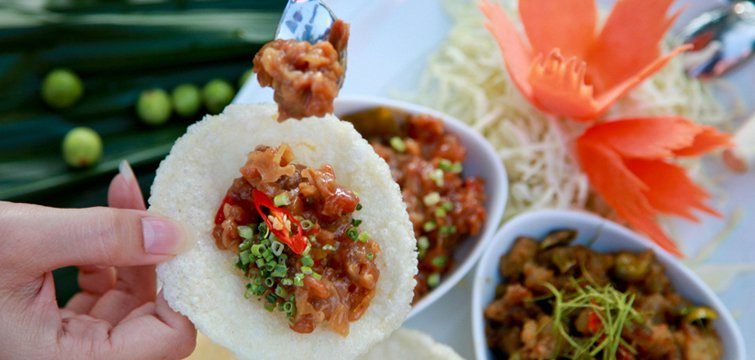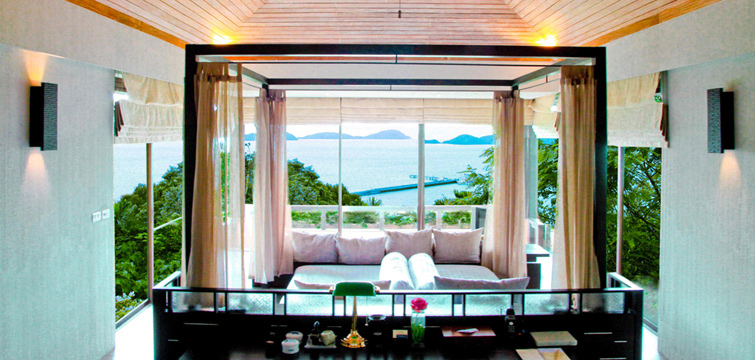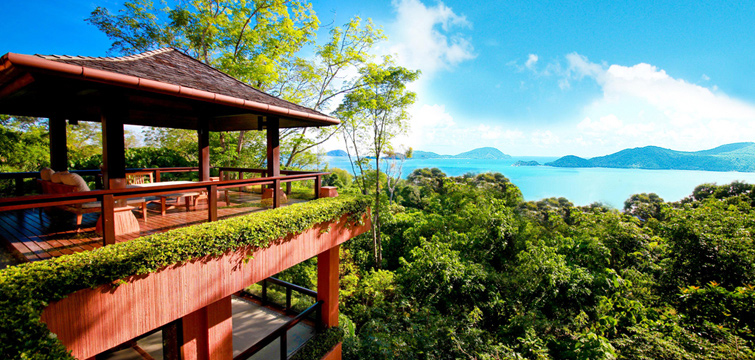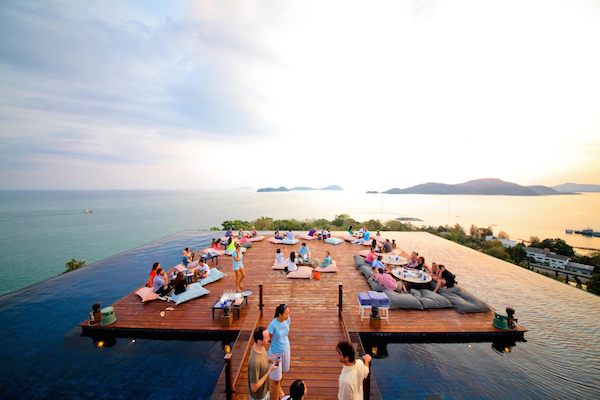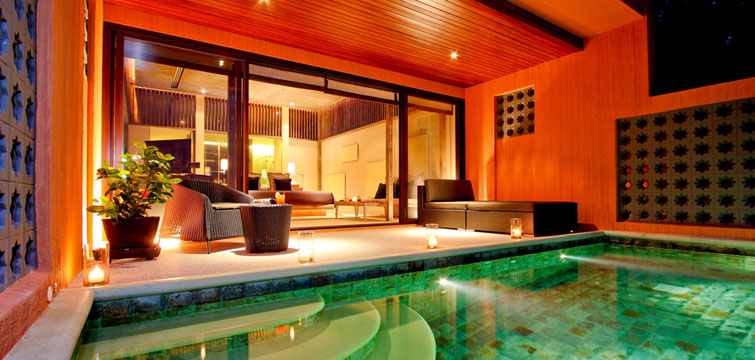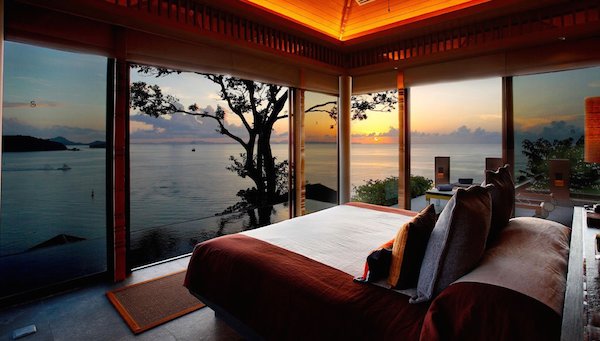 What: 52 luxury villas on a backdrop of a lush jungle. Spa experiences like no other. We really like the intimacy of the Soul Food@Baba Dining, which is the place to get some delish Thai nosh. The Cool Spa is one of the resort's selling points, where there's everything from massages to exfoliation to look out for. All Sri Panwa pool suites feature an infinity pool overlooking the sparkling ocean, while the largest five-bedroom residence villa is akin to your private resort.
Outside, practice your swing on one of the two tennis courts, or stretch to the sunset during a yoga session. Kayaks are complimentary for your use during your stay, and the fitness centre is fully equipped with everything you need to buff up. Also worth a mention is the Baba Nest, the world's most stylish rooftop bar that is encased by infinity pools with a thoroughly impressive view of the seas. It's also worth noting that they serve up a mean cocktail!
Why: It's fine-laced luxury with natural elegance combined, and very hard to say no to. All rooms are intricately designed with the finest and exude a golden aura of luxe. The beaches below Sri Panwa Phuket are pristine and the views, priceless. Be sure to try out the spa as well – it's an experience.
Extra stuff: 
– Refreshment towel and welcome drink upon arrival.
– In villa mini-bar, Nespresso machine and snacks replenished daily.
– Welcome tropical fruit basket.
– iPod with full playlist and dock in the villa.
– Access to the beautiful beach pool, fitness center, steam rooms and tennis courts.
– Unlimited wireless broadband Internet in villa.
What do you think about the Sri Panwa Phuket nomads? If you like what you read, you can book it here.
All images credited to the Sri Panwa.