You already know that here at WanderLuxe (and The Luxe Nomad) we'd cross continents in search of culinary perfection, but sometimes a single country offers such diverse deliciousness that it deserves in-depth investigation. We make it easy for you to plan a holiday around what to eat, with our guide to our favourite Italian must-eats from across Italy!
#1 Start with Spritz and snacks in Venice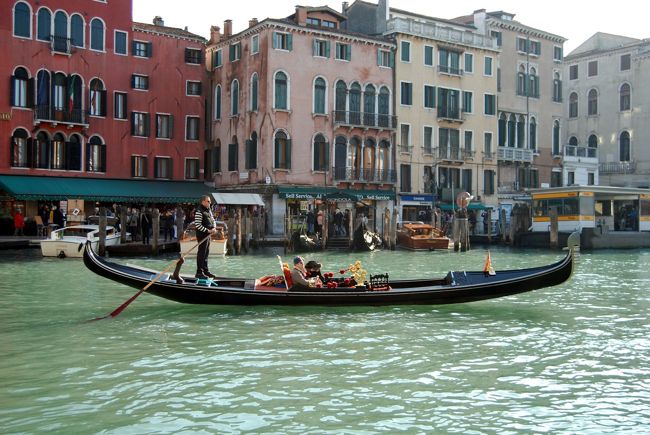 The Italian tradition of 'aperitivo' is one we could definitely get used to. But Cicheti is a distinctively Venetian tradition: a selection of snacks to be enjoyed as the sun sets on the majestic streets of Venice. These nibbles include a variety of cheeses and different fish dishes, perfectly encapsulating the flavours of Venice in one bite. And ok, Bellinis and Spritzes are not technically dishes but they are such perfect accompaniments to the Cicheti that we couldn't not mention them. Our top spot to enjoy these snacks is Osteria Bancogiro, thanks to its enviable location on the Grand Canal. The perfect spot for people-watching!
#2 We can't get past-a this Tuscan dish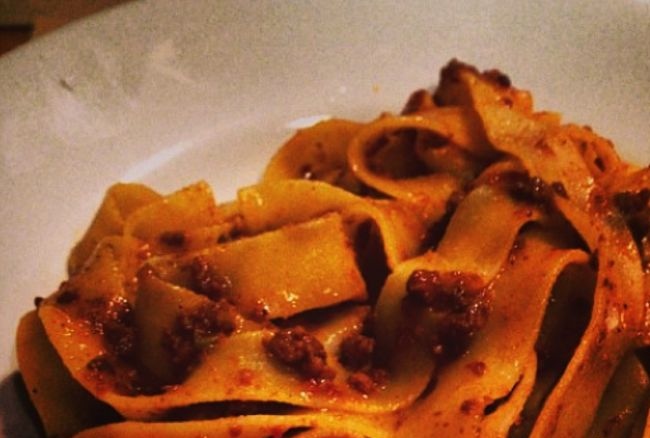 We love Pappardelle alla Lepre, a pasta dish from Tuscany made from the freshest of ingregients including hare! Hare isn't something we are particularly used to eating but this flavoursome ragu with homemade pasta is a dish that has definitely stayed in our memories. It is a classic Tuscan dish that embodies the flavours of the countryside as well as the attitude of homely and comforting cooking. It can be found at many restaurants dotted around the countryside and small villages, and will instantly give you the sense of the Italian lifestyle during your stay in an Italian castello.
#3 Pizza is a staple in Naples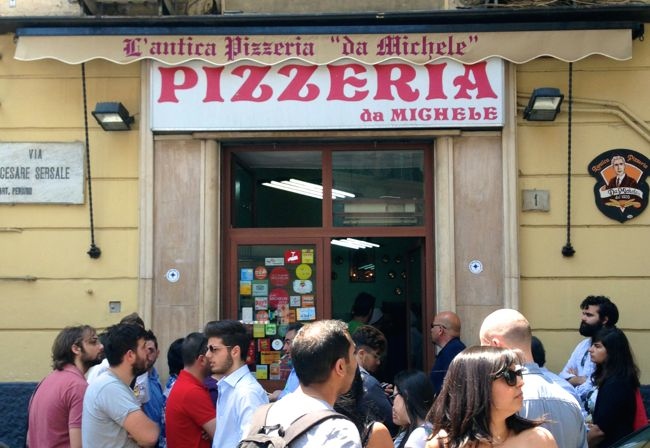 Think of Italian food and pizza is probably the first thing that comes to your mind, and for the best of the best head to Naples. Locals and tourists alike flock to Da Michele to try their decadent pizzas. The restaurant only offers two flavours but in this case the simplest things are the best! You might recognize this restaurant from Eat, Pray, Love, which goes into great detail about the indulgent experience of devouring the freshest of Italian pizzas. While Da Michele might not be much to look at, once that pizza is delivered to your table your eyes aren't going to be leaving the plate, trust us!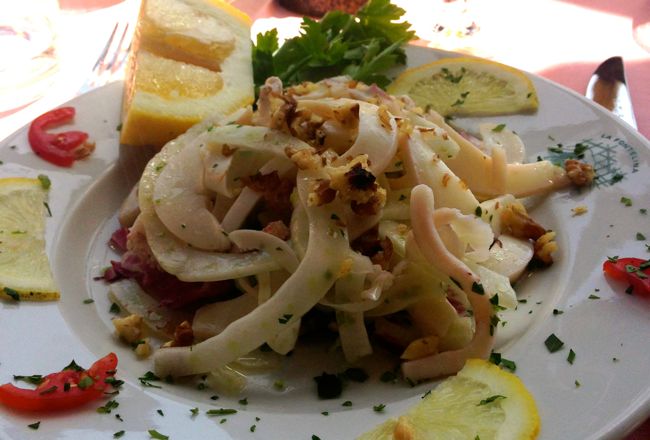 The Amalfi Coast is famous as a getaway for the glamourous jet-setters, and the coastline abounds in restaurants offering innovative and flavoursome dishes. Arguably the best though is the classic octopus salad, which is served to perfection at the Lido Del Faro, on the island of Capri. This fresh dish is perfect for lunch on a sunny Capri day, capturing the ocean in every mouthful. Relax over a long lunch of delicious seafood and crisp, chilled wine, before refreshing yourself with cooling dip at the Lido.
 #5 Pick up a pick-me-up in Rome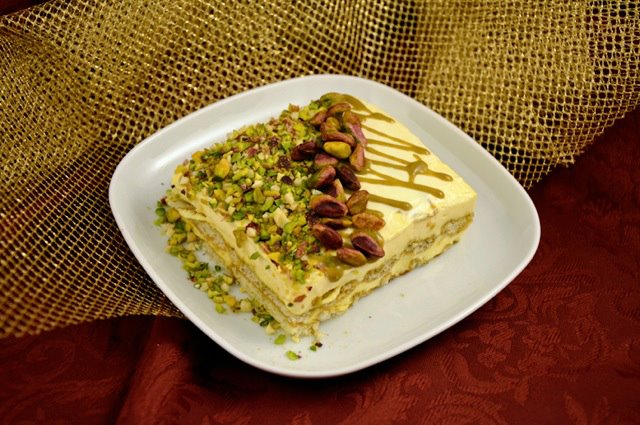 Save room for a typical Italian tiramisu, the word translates as 'pick-me-up' and this dessert certainly will raise any spirits! Bar Polpi in Rome is renowned for its version of this dish, they offer different flavours including strawberry and pistachio but we recommend starting with the original, although we are sure you will be back for more! The creamy opulence of this dessert typifies the Italian love of life, and indulging in the sweetest things. Check out the video on their website which sets the creation of their tiramisu to music, and will have you booking your Rome tickets right now!
#6 We've got the scoop on Sicily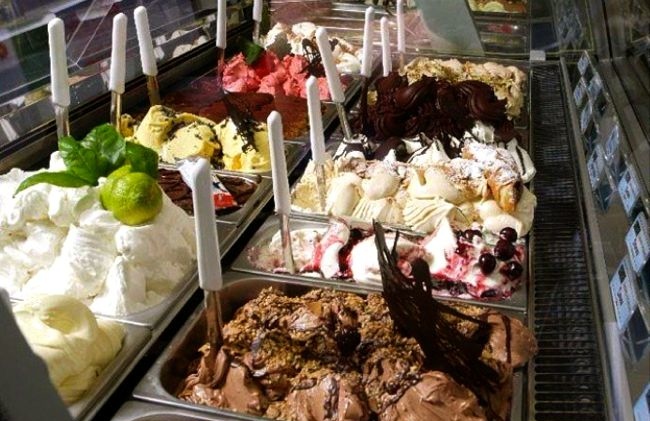 You can't leave Italy without sampling some of the world's finest gelato and, word is, Sicilian institution O'Sciality is the best place to try this delicious, sweet treat. They say this island is the birthplace of gelato, although this claim is contested by many proud Italians! Choose from a wide variety of flavours and cones and take your ice cream out into the Taormina sunshine to enjoy. There is also a great selection of fruit sorbets. Don't forget to pick up some cannoli, a Sicilian speciality, on your way out!
Buon Appetito! Save some for us!