A collection of 7 luxuriously appointed beach-front villas at the southern end of Natai Beach Phuket is where true oasis waits – The Sava Villas Phuket. Boasting 200m of white sand frontage with foamy creating waves, Sava was designed by Original Vision, award-winning architects to create the ultimate in beachside haven-ry. Less than 20 minutes from Phuket International Airport, the Sava is right in the midst of premium real estate in Phuket, right beside the JW Marriott, and the Ritz Carlton Site.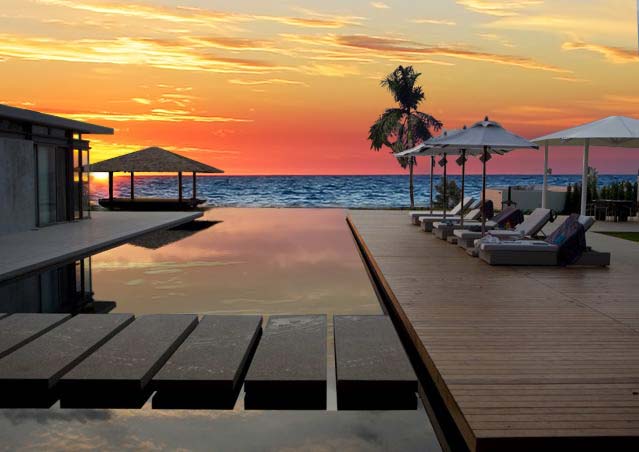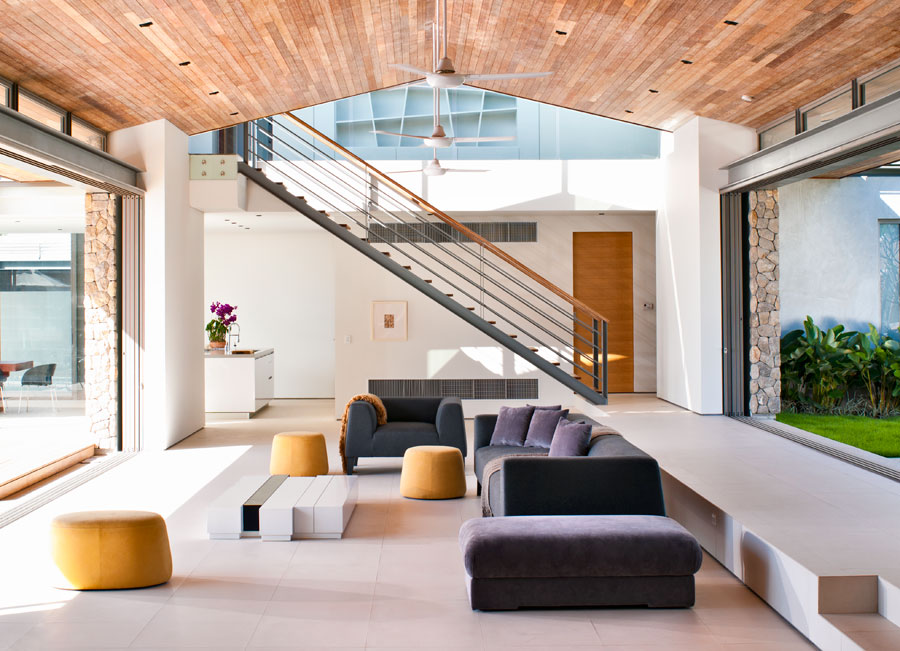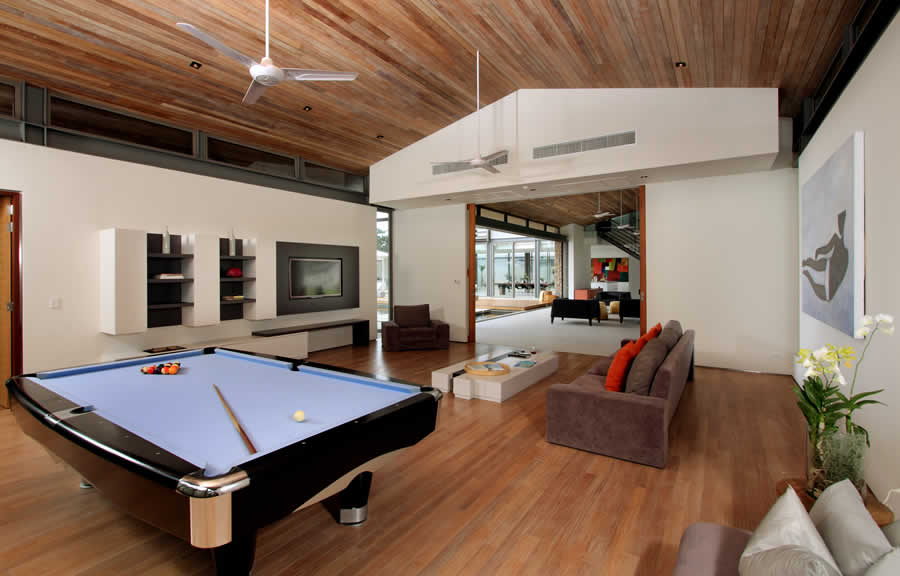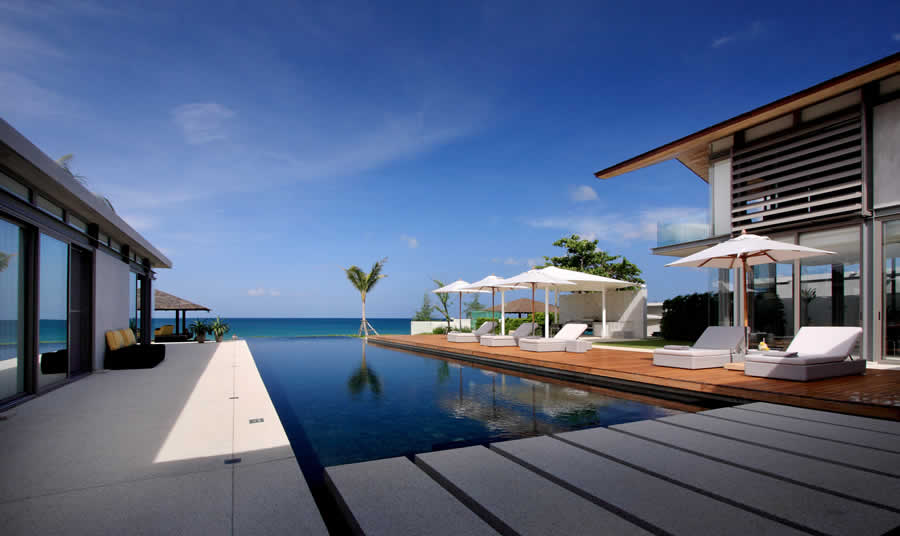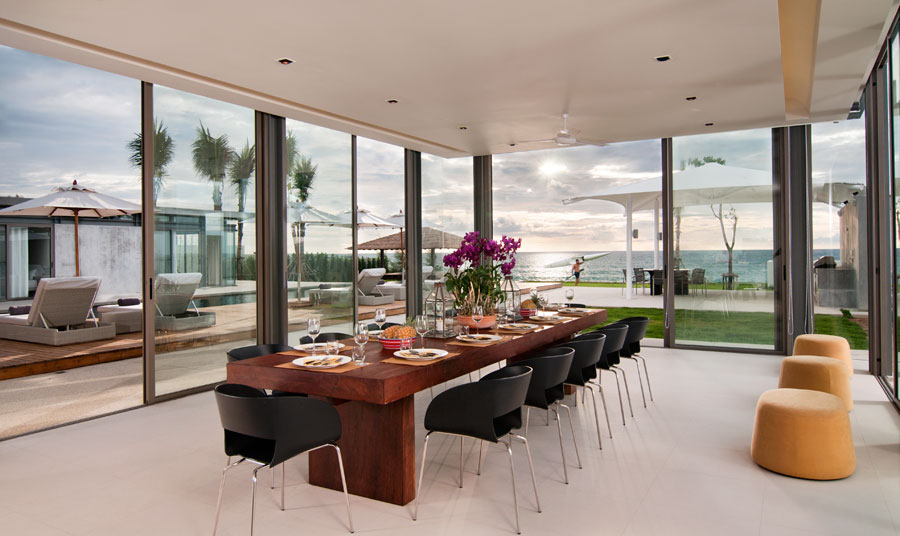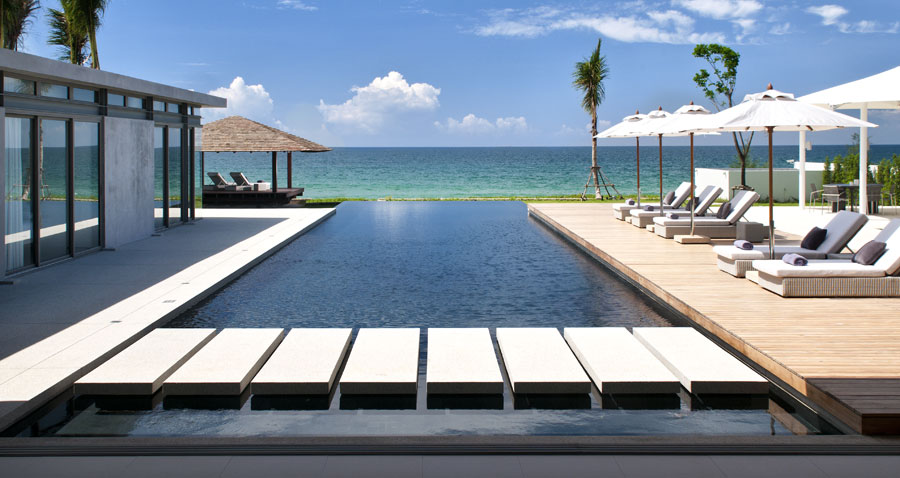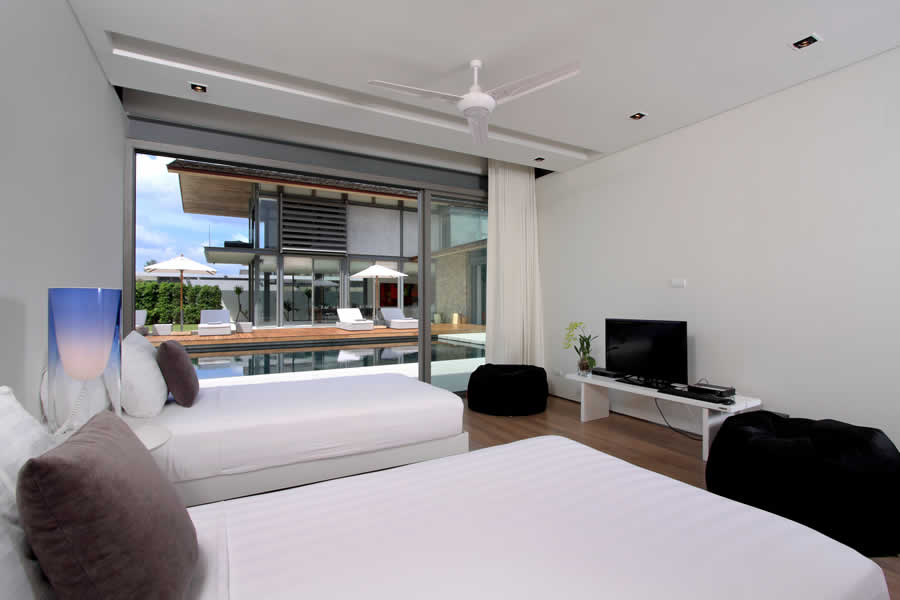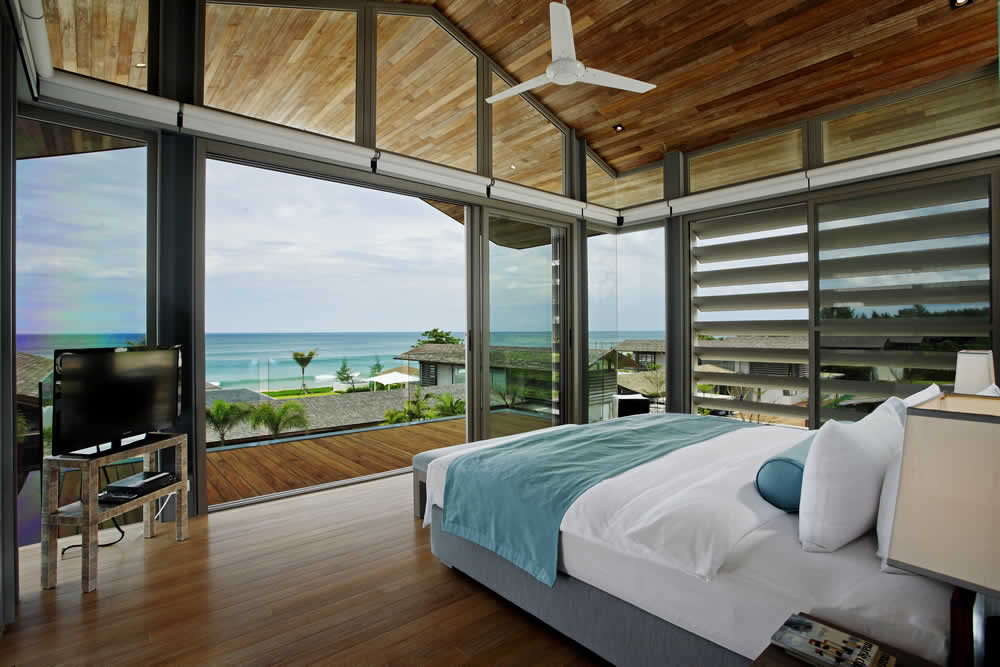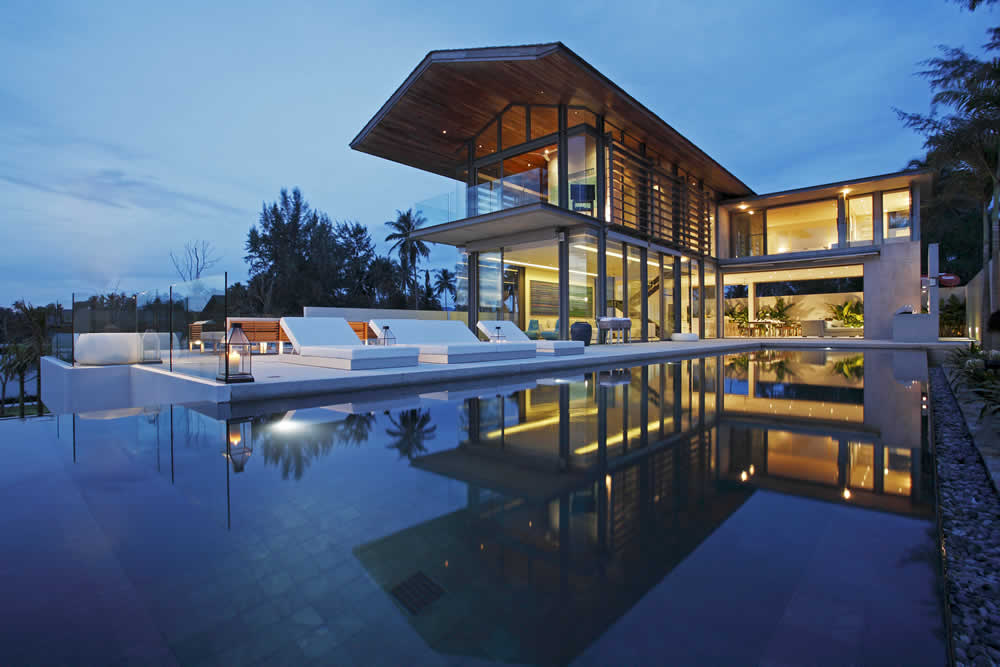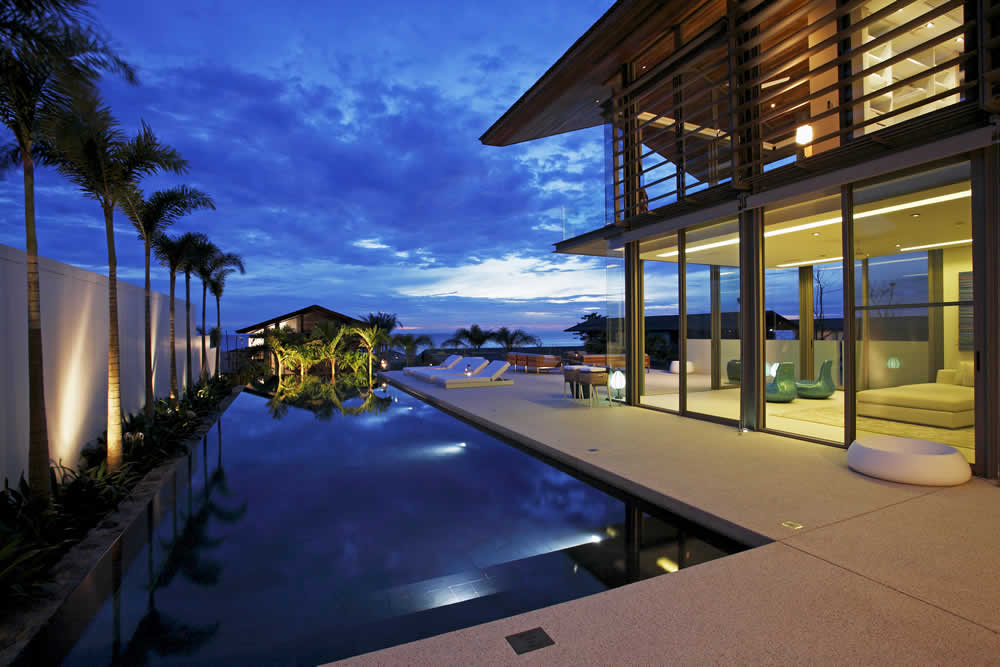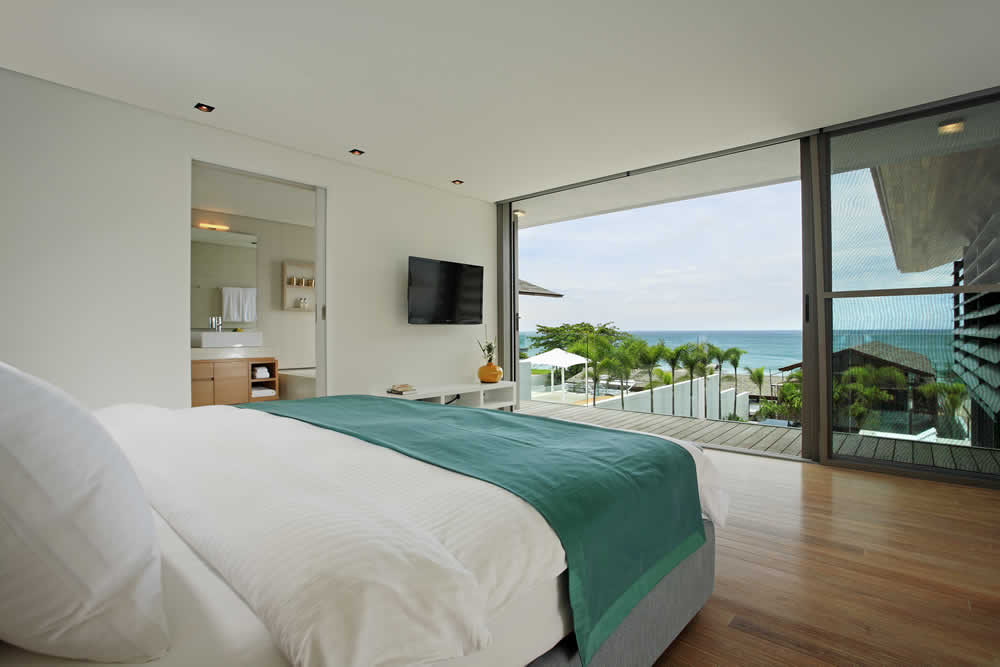 What: Glass-encased, the Sava Villas Phuket centres itself around the breathtaking views of the aquamarine ocean, giving every room a glorious sight to behold. Magnificent gardens, huge pools and high ceilings reinforce the luxe factor; open up any one of the floor-to-ceiling sliding doors to let in the warm tropical sea breezes or close it up and enjoy the intimacy of this chic abode. Available in 4-6 bedrooms, all villas are seconds away from the white sands and boast their own pools that overlook the seas. Drift between the stunning pools to the spacious air-conditioned indoor living spaces and marvel at the impeccable service and menu. Surrounded by fully integrated entertainment systems, you are outfitted to a tee whether it's a beach party or a rave you want to throw.
Why: It's got a private spa, and unbelievably pristine views. The sleek interiors are accented by funky art pieces and modern, minimalist designs, so you'll feel right at luxe wherever you are.
Extra stuff:
– The villa is a 20-minute drive from Phuket International Airport.
Airport transfer can be arranged at USD 55++ per trip for a maximum of 7 passengers in private mini bus or luxury car.
Rates include daily Continental breakfast for 12 guests.
-The resident villa staff will ensure the villa is kept clean and tidy while the Villa Manager is available to cater to all Guests specific needs.
– Free Thai chef service but groceries cost & surcharge for shopping trip will be payable by guest.
– Complimentary WiFi access.
– Free use of three sea kayaks with two single seat and one double seat.
– Activities, massage and spa treatments can be arranged at an extra cost.
– Car rental can be arranged with full insurance coverage, with or without driver.
– Concierge service for all tours and activities; private tours can also be arranged.
– The villa is equipped with full back-up power in case of grid failure by 100 KVA Cummins (UK) generator.
What do you think about the the Sava Villas Phuket, nomads? If you like what you read, you can book it here.
All images are credited to Sava Villas Phuket.