Choose your own adventure in The Luxe Nomad's signature SAMUI Guide!
You'll be swinging, shaking and moving in this diverse paradise island, which boasts of an extensive coastline for beach bums, party-goers, spa-holics and adventure seekers. It's definitely a melange of many things—with even the origin of its name in dispute and remaining a mystery. Whatever the word 'samui' means (either named after the native trees or a localised version of the Chinese word 'saboey' which means 'safe haven'), the island is an oasis of natural beauty populated by predominantly Buddhist and peaceful people. And, with white sandy beaches, dazzling corals, luscious lagoons, picturesque waterfalls, swaying coconut trees and crystal clear waters interlaced with manicured gardens and lush greens, we're thinking it's pretty close to paradise.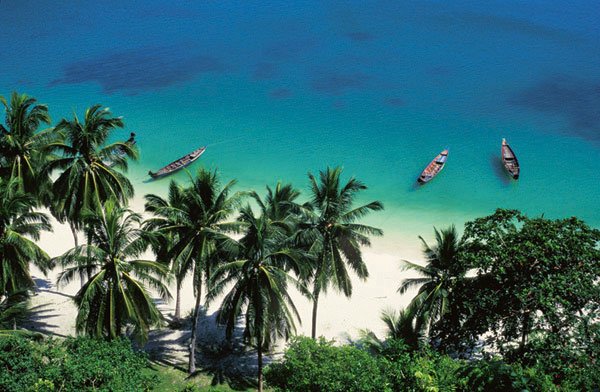 But this is a paradise that is undergoing rapid development, thanks to its tourist appeal. Gone are the days of having to trek the whole day just to reach the island's other side, Samui's palm fringed shoreline is home to many luxury accommodations that offer a home-away-from-home appeal to vacation goers and pleasure seeker wishing to experience the best of the tropics within modern five-star comforts. Not that we're complaining in the least. Here's our comprehensive guide to what the island can offer, whether you want to rest, relax or live it up.

BOPHUT

Charming Beach Village. Although it's experienced a boom with new five-star hotels and luxury villas sprouting up at a frantic pace on the west side of the island, Bophut is still considered as one of the few places in Samui that retains some of the island's original Thai-Chinese culture. Located on the east side of the beach, the charming Fisherman Village keeps traditions alive with old Chinese shops/houses located on the beach road and on its sandy shoreline surrounded by coconut palms and calm waters. This makes a popular spot for beach bumming, rather than swimming where the water can be quite murky especially round December.
DO: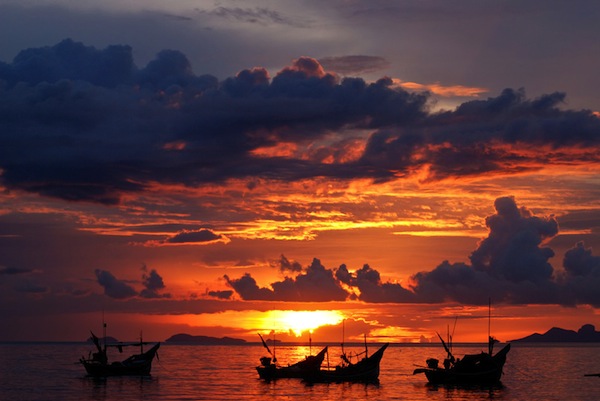 1. Sunset-watching in numerous restaurants and pubs void of girly bars make up a quiet and beautiful experience in Bophut. Don't miss it!
2. 100 Degrees East Dive offers diving in Salt Rock, one of the few places in the world where you can die with whale sharks. TLN Tip: It's best to dive sometime between March and August for shark sightings.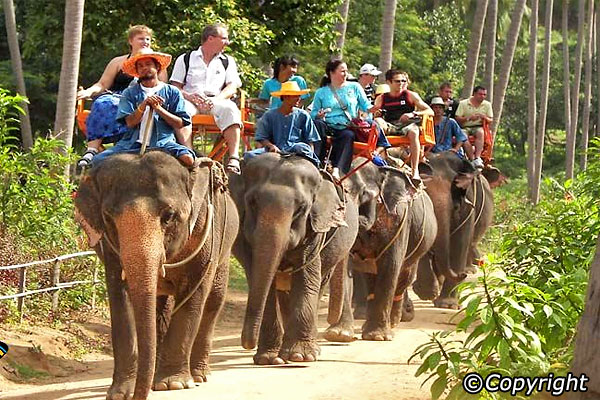 3. Hidden in the mists of Koh Samui's hillside jungle, the Magic Buddha Garden is a mystical anomaly that was created by local septogenarian fruit farmer Nimm Thongsuk. Book an excursion with Island Safari Tour, which includes an eight-hour eco tour around the island.
4. With Samui Ocean Sports, you can charter your own private boat to go island hopping. TLN Tip: This is best enjoyed for a sunset cruise where you can drop anchor in a quiet bay for a quick dip before taking in the sunset while enjoying your favourite cocktails on board.
5. Experience Thai street food and live music at Friday Walking Market, when streets will be lined with vendors and stalls selling a large array of quick eats and other goods you can bring home as souvenirs.
EAT & DRINK:
1. Orgasmic by Chef Wally – Sexy and scenic at the same time, the resto overlooks Bophut Bay and offers unique Mediterranean creations, Royal Thai cuisine and organic vegetarian delights. It's a culinary sensation in Thailand. TLN Tip: It's important to make reservations before heading down for dinner. Location: Beachside between Bophut and Bang Rak; lunch and dinner.
2. Shambala Restaurant – This place definitely draws crowds with its traditional and laid-back cuisine featuring Thai classics. The signature massaman (rich curry flavours infused in the meat and potato with a spicy kick) is a must try! Location: Bangrak; quick eats, lunch and dinner.
3. Starfish and Coffee – Named after a Prince song, this Mediterranean-inspired and beachside eatery is the heart of Bophut's Fisherman Village. Always busy with hungry travellers, Starfish offers an eclectic and quirky menu of Thai and Western seafood dishes with a distinct French influence. Location: Main beachside strip in Bophut Fisherman's Village; lunch and dinner.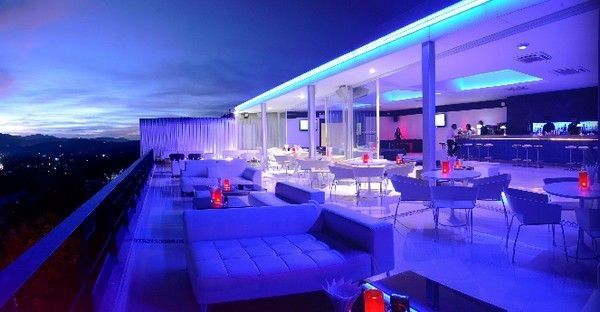 4. Q Bar – Believe it or not, it's a family friendly bar that even has its own kids room. Always a safe bet for a good night out, this club brings in top DJs and has a well-stocked bar manned by skilled bartenders who know their drinks. Location: 147/57 Moo 2 Bophut Sub-District; drinks.
5. H-Bistro – A metropolitan beachside flair that offers French Mediterranean expressions. TLN Tip: Pair mains with a vintage bottle from their extensive wine list. Location, 101/28 Moo 1, Bophut, Hansar Samui Hotel; lunch and dinner.
6. Yogarden – Rather than being a yoga studio with a separate cafe, the two sort of mingle together in a lovely restored Thai wooden house with a range of vegan dishes served in a chilled out cafe defined by beanbag chairs and tastefully quirky art. TLN Tip: The Yogarden regularly holds film nights and impromptu music sessions which are great for meeting other people. Location: 78 Moo 1, Laan Thong Rd, Fisherman's Village; coffee and quick bites.
SHOP:
1. Sari is an artistic shop featuring bottled orchids from Bangkok, hand-carved amulets, silver jewellery from all around Asia, a wide and varied selection of handbags from India, China and Malaysia, even designer clothes from Hong Kong. All merchandise is carefully selected by owner Sirisopa "Toy" Premananda and are sourced from her shopping trips all around Asia.
STAY:

14/1 Moo 2, Chaweng Beach Road, Bophut, Samui
Combining serenity and sophistication, the Library takes on accommodation in style! It is sleek and angular in design, and quaint in furnishing. This eco-friendlt compound boasts of 26 suites decked in a minimalist concept. Grab a book or DVD off the Library's collection and relax with the ruby red swimming pool made of orange, yellow and deep red mosaics in the background. Chill al fresco or indoors at the Beach Bar with 101 unique cocktail selections and live jazz sessions.

Rates start at USD 360 during low season, click here to book.
SEE OUR OTHER HOTELS/VILLAS HERE!
CHOENG MON
The Ultimate Hideaway. Made up of a series of bays featuring white sandy beaches and rock formations, Choeng Mon is a pretty beach hideaway with lots of private residential developments and upmarket resorts that's only 15 minutes north of the busy Chaweng, and only five minutes from Big Buddha. Aside from being a family-friendly area, this area attracts more of the foreign clientèle, which is reflected in the food and entertainment offered in the area's restaurants. You can expect that the Thai cuisine served won't be too spicy.
DO:
1. Kayak all the way to the islet of Ko Fan Noi, which sits offshore Cheong Mon. During low tide, you may walk to Ko Fan Noi since it is in close proximity to the main beach.
2. Nursing a hangover or just want to have some quiet time? The white, sandy beaches of Choeng Mon are perfect for getting your tan on and lazing the day away.
EAT & DRINK:
1. Akbar Indian Restaurant – What it lacks in view it makes up for in flavour, and one could easily mistake being in India when sampling owner Binod's lamb rogan josh, with a buttery garlic naan, or some spicy samosas with his signature minty yoghurt dip. Location: Choeng Mon main road, Choeng Mon Village; lunch and dinner.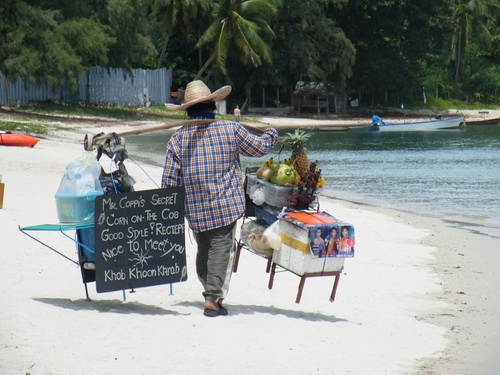 2. Mr Coppi's Beach Kitchen – Crowds come here for the grilled buttered corn on the cob, as well as grilled chicken with deliciously smoky sticky rice. A must-try! Location: Choeng Mon beach; quick eats.
STAY:


63/154 Moo 5, Baan Plai Laem, Samui
Perched on a hillside overlooking a coral cove with private beach access, the Samujana estate is located on the northeastern coast of Samui just minutes from Samui International Airport, the stunning beaches of Choeng Mon and popular Chaweng. Samujana's design seamlessly blends contemporary luxury with Thai architecture, created by the award-winning Gary Fell of Gfab Architects. Set into the hillside, the villas incorporates original rock outcrops and indigenous trees into the villas. All Samujana villas offer unadulterated sea views and are perfectly positioned to enjoy the sunrise. Interested in a group booking? Samujana has options that range from three- to eight-bedroom villas, some with their very own private cinema.
Rates start at USD 730 during low season, click here to book.
SEE OUR OTHER HOTELS/VILLAS HERE!
CHAWENG 

Cool Kid in Town. Divided as North Chaweng, Central Chaweng and Chaweng Noi (Little Chaweng), the area boasts of approximately seven-kilometres of powdery white sand bordered by emerald-blue waters with a coral reef where waves break. Chaweng Beach is considered the most beautiful in the island. It's postcard-perfect, but when the clock strikes nine in the morning, the deck chairs, vendors and jet-ski operators start waltzing in. Welcome to Chaweng's hustle and bustle, when people start to fill the rows of restaurants, bars and souvenir shops parallel to the beach.
DO:
1. The beach at Chaweng is a coconut palm-shaded white sand beach haven. Aside from sunbathing and swimming, it's the place to see and be seen—it has the best (or should we say, adventurous) nightlife in Samui.
2. Don't forget your camera when visiting Wat Plai Laem, a colourful temple with amazing paintings and statues. It is located between Big Buddha and Choeng Mon Beach.
3. Watch Muay Thai at the Chaweng Stadium located close to Laem Din Market, Chaweng Lake and Reggae Pub. Local Thai boxers and some farangs show their fighting skills here two to three nights a week.
4. Raya Spa has impressive treatments, massages, and packages that highlight Western and Eastern techniques and Asian ingredients that have been available for centuries, such as honey, turmeric, coconut, lemongrass, tamarind, sesame and white clay.
EAT & DRINK:

1. The Larder – Serving yummy Euro-gourmet food, we can't get enough of their great food served island style. It's rustic dining at its finest. Tip: We enjoyed the Ducky Fuzz – duck breast and liver páté, red onion and balsamic jam, and French bread. Location: 9/144 Moo 2, Chaweng; lunch, dinner, cocktails.
2. 9 Gems Lounge – Miami Vice meets Buddha Bar, this sassy place for cocktails is part luxury villa, part upscale lounge. Expect fusion food, tapas and your favourite drinks. Cheers! Location: Chaweng Lake; cocktails.
4. Ocean 11 – Don't think twice before ordering the Seaweed Salmon, which features pan-seared Tasmanian Salmon on a salad of crisp seaweed in a sesame-lemon dressing. Location: Bang Rak, adjacent to 100 Degrees East; dinner.
5. Ark Bar – Catch lively music as you you lounge with a drink in hand. Crowds of travellers usually wait for the sunset here. Location: Chaweng Beach, just north and opposite the Green Mango strip; drinks.
6. Green Mango Road – An aircraft hangar-like club for a lively night of painting the town red. Get ready for a long night of partying! Location: Central Chaweng; drinks and party.
7. Solo – A popular spot with the late-night crowd and known for bringing in a regular rotation of quality DJs from around the world. Location: Chaweng Beach; drinks and party.
8. Reggae  – On the edge of Chaweng Lake, the 20-plus-year-old Reggae Pub hosts a nightly live cover band polished in the art of crowd pleasing, and box set classics. Location: Pub 3/3 Moo 2, Chaweng Beach; drinks.
STAY:

Narayan Heights, Koh Samui
Jakawan means 'universal' in Thai, so it's perfect for accommodating groups from families to friends and wedding parties. A myriad of spaces merge attractively through this villa's seven stylishly decorated bedrooms. Neutral décor with teak fitted furniture and tiled floors plus a selection of both modern and traditional artwork lend a touch of luxury to the villa. It has the best infinity pool in town, and lots of room for privacy and for gatherings. Guests will surely enjoy gazing at the azure blue of the sky blends with the sea horizon, and comes alive at sunset.
Rates start at USD 1825 during low season, click here to book.
SEE OUR OTHER HOTELS/VILLAS HERE!
MAE NAM
River Retreat. Mae Nam is known for its seven-kilometre stretch of beach lined with coconut trees. The sea is typically calm, however there is a moderate drift and the water is not usually clear. Mae Nam actually means river, 'mae' meaning mother and 'nam' water. More couple and family-oriented, Mae Nam is a peaceful spot in Samui with a good mix of beaches and mountain views.
DO:

1. Explore Thailand's most beautiful rain forests via Canopy Adventures Samui's zipline. The views from the top are astonishing! Tip: Discover the secret waterfalls and be amazed!
2. Practise your swing at Santiburi Country Club, the only championship 18-hole golf course in Samui stretching along the hills of the northern coastline offering spectacular elevations changes from 25 to 180-metres above sea level.
STAY:


4/1 Moo 1, Tambol Manam, Samui
Located on the much less bustling northern shore of the Island, W Retreat promises its guests much more privacy in comparison to its rivals. Offering the complete tropical holiday experience in a beautiful location, the W Retreat Koh Samui lives up to the expectations that come with the W brand – luxury and extravagance, all wrapped up in a creative and contemporary shell. Featuring 75 finely appointed rooms designed with minimalist undertones and chic detailing, the rooms even come with top-notch entertainment systems, private pools, balconies and oodles of space. Put this together with the faciliites available – ranging from multiple dining options to the AWAY Spa and the SWEAT Fitness center – and you'll get why people have been raving about this ultimate retreat.
Rates start at USD 917 during low season, click here to book.
SEE OUR OTHER HOTELS/VILLAS HERE!
LAEM SET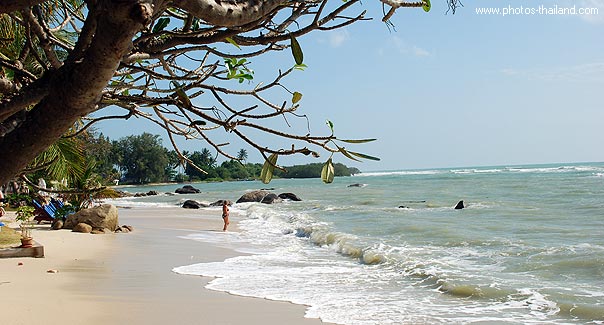 The Quiet Spot. Found right down on the south coast of Samui, the sea is too shallow for swimming. However, the huge smooth boulders on the beach and the coconut palms leaning over at impossible angles make it look spectacular. It's one of the more relaxing areas of Samui void of nightlife and shops.
DO:

1. The Butterfly Garden is up on a hill, with its tropical greenery habituated by colourful insects. It's a pleasant and unusual day out.
2. The Samui Aquarium and Tiger Zoo are nearby. You'll see many fish and corals, turtles, sharks, catfishes and other creatures from the depths of the ocean floor. Visitors can feed giant turtles in their tanks and even have their photo taken with a tiger – don't make him angry!
STAY:

102/9 Moo 3, Laem Set Road, Na-Muang, Laem Set, Samui
Centered around a monk's cave that once served Buddhist monks as a place of meditation and spiritual retreat, Kamalaya is a symbol of growth and unfolding of the human spirit. The award-winning resort offers a plethora of holistic and life-changing wellness programs, natural medicine and spa and healing therapies for detox, yoga, stress and burnout, fitness and weight control. You'll find 59 luxurious rooms, three dining areas all serving detox menus, two pools, herbal steam cavern, yoga pavilions, meditation spaces and even an art gallery. Deep healing begins here, and if you're serious about upping your wellbeing, this is a good place to just do that, thanks to their flexible wellness programs that are all-inclusive.
Rates start at USD 200 (single occupancy) during low season, click here to book.
SEE OUR OTHER HOTELS/VILLAS HERE!
LAMAI – HUA THANON
Low-Key Nights. These two neighbouring home to a busy Muslim community with a fishing village feeling. You can find a lively market and a couple of restaurants, but probably not more than that. In a sense, the village offers just local and authentic ways of life. Hua Thanon is the best place to buy superb fresh seafood at reasonable prices if you're content to just lay on the beach and have low-key nights. This area has a charming atmosphere and is well worth a visit for a glimpse into island life before mass tourism. The fishermen's elegantly painted kor lae boats are very photogenic, as is the village's fish market, so don't forget your cameras. There are a few seafood restaurants by the side of the sea, which give you a taste of true Samui cuisine at bargain basement prices.
EAT & DRINK:
1. Krua Chao Baan – The vast menu includes interesting Southern delicacies like "Gaeng Som," a popular local sour curry, as well as a full list of Thai favorites and excellent fresh seafood choices. The red snapper with chili and mango salad is a particular treat at Krua Chao Baan, as are the tiger prawns in tamarind sauce, if available. Location: Hua Thanon fishing village, near Silangu Temple; lunch.
STAY:


Lamai, Koh Samui
This five-bedroom beachside retreat blends its natural surroundings with a modern, clean design. There's also a whole range of activities on offer, fully integrated entertainment system, and a relaxing poolside deck and quiet beach for lounging and relaxing. The sunset view from the hammocks is worth writing home about, whilst the outdoor cinema is perfect for balmy, island evenings.
Rates start at USD 1825 during low season, click here to book.
SEE OUR OTHER HOTELS/VILLAS HERE!
FAST FACTS
Weather
Koh Samui has a tropical monsoon climate. Humidity is high and temperatures average around 28°C. The weather is generally good year round, and the one thing you will rarely feel is cold. Best time for travel is between March and August, when it's not rainy.
This Way, Please!
Airport:
Samui International Airport (USM)
Visa: 
Visa-on-Arrival and Visa-Free entries are available at Samui Airport for some nationalities. Majority of countries do not require a Visa for stays up to 30 days. For more information, click here.
Flights:
Bangkok Airways, China Southern Airlines, Firefly, Silk Air, Thai Airways, Cathay Pacific, (You may have to take a domestic flight via Bangkok.)
Getting Around:
As on many islands in Thailand, motorbikes are available for rent. Compared to other nearby islands, Samui's road system is very developed and there are plenty of taxis cruising about, although it's a challenge to get them to use their meters.
Taxis: It's hard to find cabs that use the meter so be prepared to bargain. The usual rate is around USD 10 for a 15 minute ride and if you're booking a return fare you can try to negotiate a discount.
Private Car: You can either hire a car to drive around yourself or get one with a driver. It might be a good idea to get a driver if you're driving at night to avoid getting lost! Try Petch Travel (+66 774 25276) or private driver Kay (+66 869 517122), who speaks good English and has many European clients. As a rule of thumb, a driver and car for the day is roughly USD 60.
Motorbikes: Hiring a motorbike in Samui is a steal. At around USD 40 for a day's rent, it's a great way to get around, island style.
Off the Beaten Track
Ko Tan is a small island located on the south-western tip of Samui and is perfect for experiencing the wonders of snorkelling. Only 15 minutes from Samui, there are over 14 sites for travellers to visit with an abundance of underwater life including soft and hard corals. There are many longtail boats available to tourists from Thong Krut. On the opposite side of the island is a beautiful bay called Ao-Tok, which is surrounded by coral and rock reefs. There are around 10 beaches that can be found around the island. Have fun exploring!
Mini Nomads
Take a day trip to Angthong Marine Park, where you'll find an untouched archipelago of 42 islands and perhaps some wildlife up-close. Older children will enjoy kayaking and snorkelling (if snorkelling, make especially sure to bring sun-hats and T-shirts or rash guards. For smaller children, check that your tour operator provides children's life jackets. Reputable ones do).