Packing a concise, compact and stylish wardrobe for a holiday remains a myth for a lot of us. No matter how detailed the plan, somehow you always end up with all tops and no bottoms, strappy dresses when it's raining, boots when it's boiling outside. But Australian fashion blogger Jamie-Lee Burns has the capsule wardrobe down to a fine art, and applies the same logic to packing for trips. We picked her brain to find out how she packed for her recent honeymoon in the Maldives where, if the photos are anything to go by, she looked effortlessly chic every. Single. Day.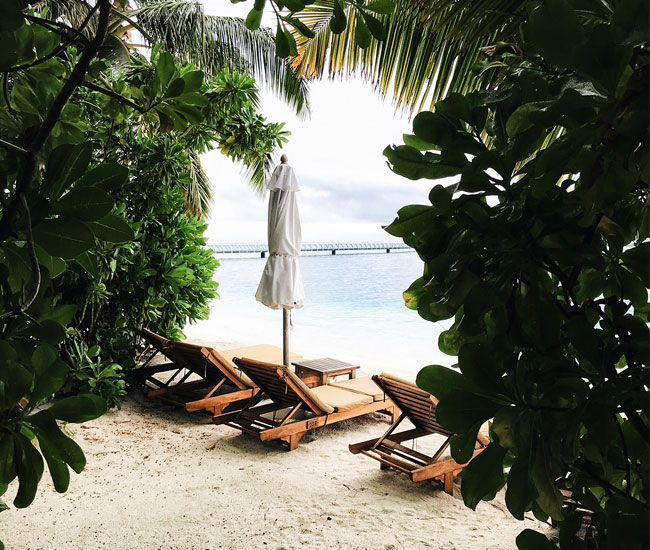 "The first thing I do when planning my travel wardrobe is to pinpoint the key basics that I'll need. This varies based on the season I'll be travelling during, but it typically involves wardrobe staples like a basic tee, skinny jeans, a silk cami, an a-line skirt, and a good pair of flats. I'll then start to build in additional pieces around that, factoring in what kinds of activities I have planned for the trip. I mostly try to opt for pieces that I know I can wear a few different ways. When you're limited by how much you can stash into your suitcase, you need to be clever about what you're taking with you, especially if you plan on doing a bit of shopping once you're at your destination."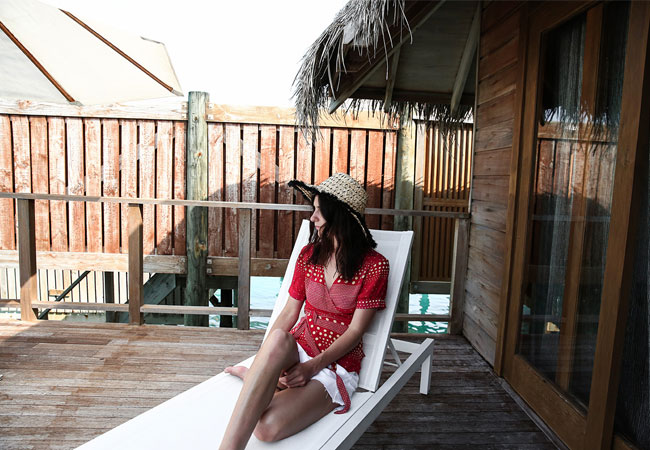 "For our Maldives honeymoon, I wanted the vibe of my suitcase to reflect our tropical destination, however my own wardrobe doesn't really scream 'tropical holiday vibes'. It did mean that I had to shop around a little bit to flesh out what I already owned, and I found myself gravitating to things like floaty midi skirts, and loose linen shirts that could double as cover-ups. We'd planned to make it a pretty relaxing trip, so I kept that front of mind and packed appropriately – thankfully lying in the sun and swimming daily doesn't require too much thought! The only thing I didn't anticipate was a tropical storm during the first few days of our stay, which saw the temperatures drop. My suitcase was mostly geared towards temperatures of 27-31 degrees Celsius, so should I ever find myself travelling to the Maldives again, I'll definitely be sure to pack something warm, just in case."
Read also: Five reasons to visit the Maldives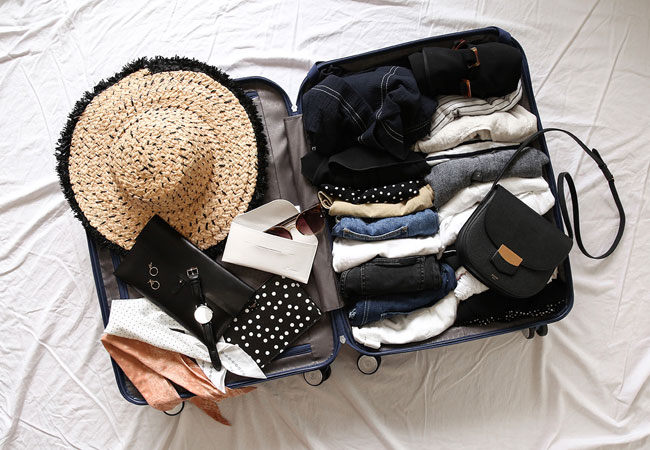 "One thing I always travel with is a little black dress. Even if I don't have any evening events planned, I like to be prepared in case something pops up, and an LBD is a classic that will go with absolutely everything in your suitcase. I'll almost always pack some gym gear too, just to retain a sense of my regular routine while I'm travelling. One of my favourite workouts requires just a simple mat or a thick towel, which means I can do it practically anywhere in the world."
Read also: Luxe stay: Soneva Jani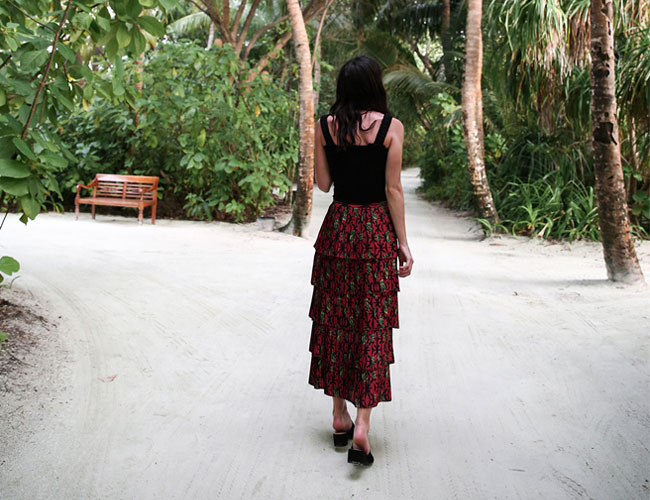 "I relish the anonymity that comes with travelling, and how a destination can inspire you to try something new. Something about vacationing in such a tropical location during our trip to the Maldives seemed to ignite that within me, and I found myself embracing colour and trying out new silhouettes, which has spilt over in my day-to-day style. I love that a holiday can do so much more than just relax the mind!"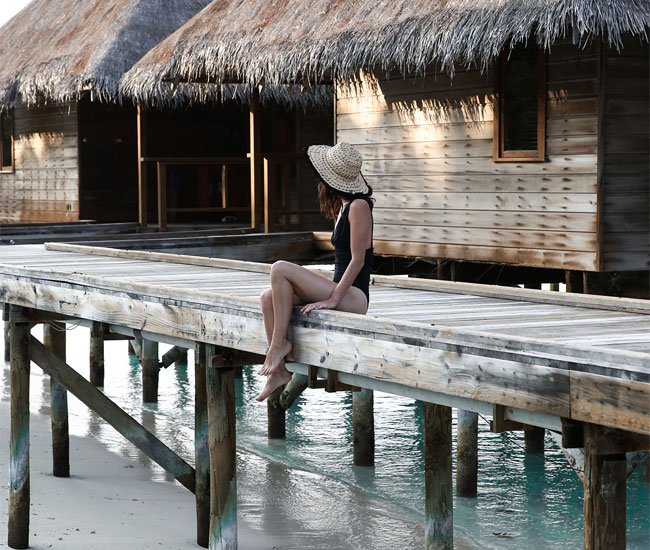 "If you're on the fence about packing something, then leave it behind. In my experience, those 'just in case' pieces remain just that, and anything that you do end up needing during a trip, you can usually pick up once at your destination."
Book your own Maldives getaway right here.
Image credits: All