We've got a brand new look and we can't wait for you to check it out!
#1 Where Do You Want to Go?

First things first – how'd you like us now? We've got an easy and user-friendly landing page that takes you straight to wherever you want to go! All you have to do is type in your dream destination, dates and property type (eg hotel or villa) and we'll give you your options – so simple, it should be a sin.
#2 Go Nuts with Our Weekly Nomad Picks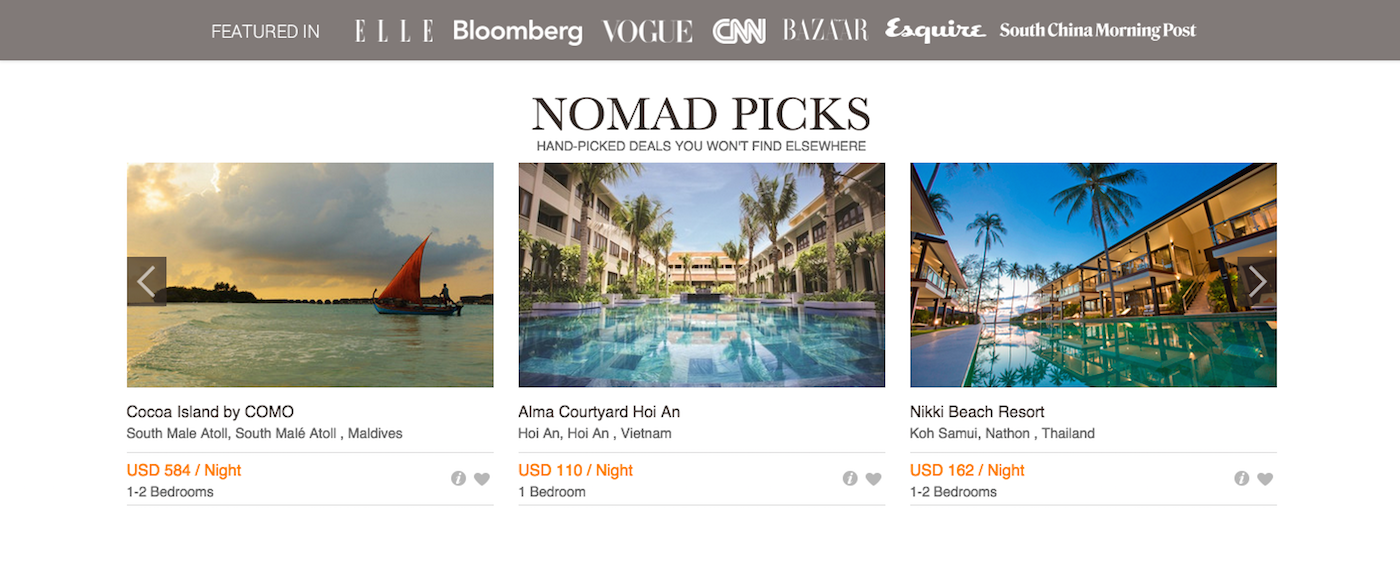 Next, you'll find our scrolling bar of weekly Nomad Picks that feature properties at up to 70% off! You can't beat that! Just click and it'll take you to the page of the properties and deals we've specially curated for you.
#3 Give Us Some Love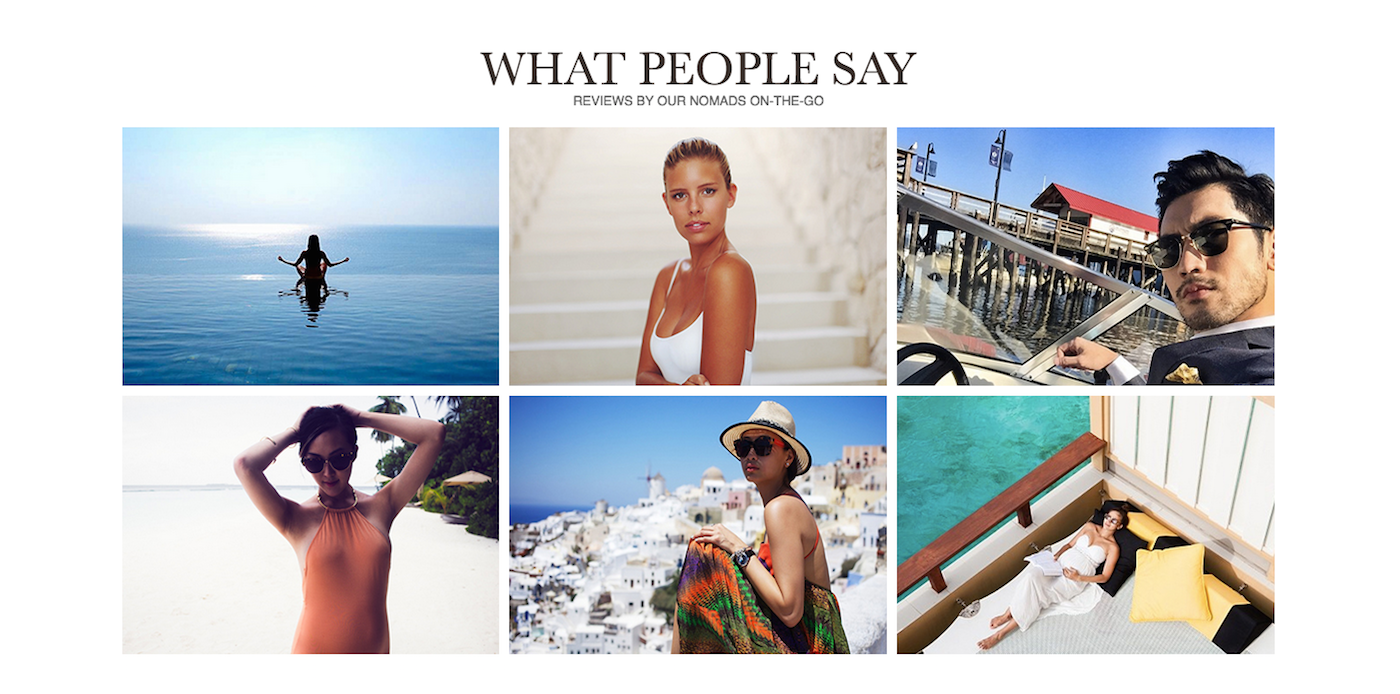 That's right. We've got some pretty fly people giving us some love. Amongst them? Travel and food blogger The Londoner, Natasha Oakley from ABikiniADay, the god-darn beautiful actor Godfrey Gao, fashion blogger and YouTube guru Chriselle Lim, Hong Kong's media darling Cindiddy and celebrity model and entrepreneur Cara Grogan-McIlroy! So you'll want to read what they have to say about us and their holidays.
#4 Can't Find What You're Looking For?

No problemo. We've got this nifty little box for you to send us your details and we'll do all the leg work for you! All you have to do is tell us what you want, and we'll get right on it! If you have any suggestions or find any strange bugs lurking (god forbid, but sometimes inescapable with new websites), do let us know at [email protected]!
So, heading anywhere soon?