Chalk it up to the nights that never end early, or the number of watering holes, but Hong Kong never runs dry of craft beer. Now add Seven Brews to the list of craft beers that hit the mark. Just a few weekends ago, founders Scott and Shiz launched the brand, now already available in establishments like Brickhouse, Limewood, and 208.
Read also: Guy's Guide to The Best Craft Beer in Asia.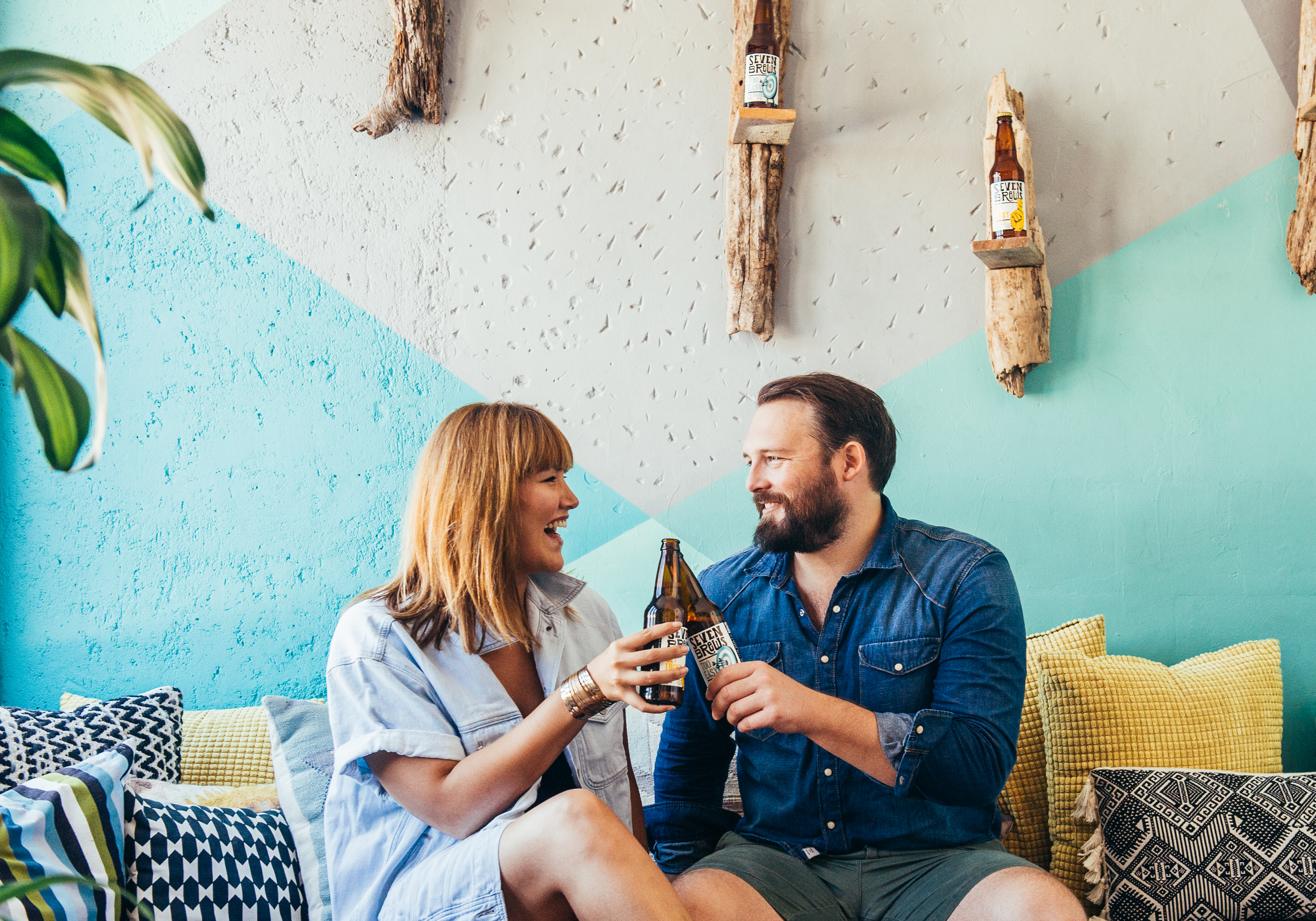 The story begins the way any modern fairy tales do: Tinder. Shiz and Scott already shared common ground; Scott imports beer and wine, and Shiz is the DNA Director for the ever growing Maximal Concepts, the company behind some of Hong Kong's most iconic restaurants.
And just as all good ideas are formed, upon brewing their seventh batch of home brew did they decided to turn their hobby into a full-time business. Hence, the name Seven Brews was a clear winner for its perfected recipe both Shiz and Scott were fully satisfied with.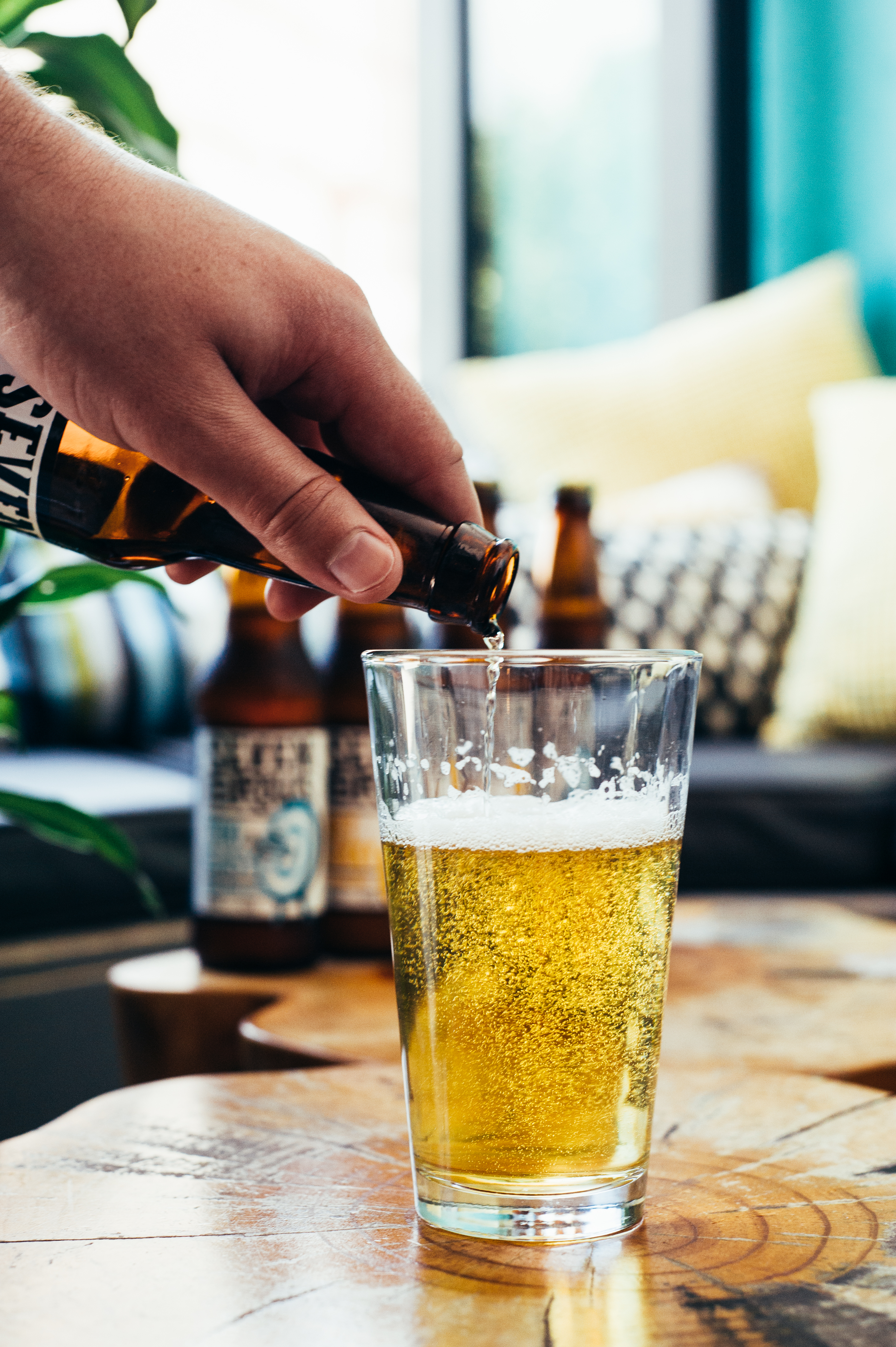 Seven Brews comes in two selections; Get Lucky Golden Ale and Too Easy IPA. The first of which has just a 4.5% alcohol percentage and the latter, which is also the most consumed craft beer style, has 5.5% content of alcohol.
Seven Brews is created in California, U.S. , where Scott and Shiz believe is the ideal place for brewing their recipe. California is, after all, the leader in the craft beer revolution with over 4,000 breweries nationally.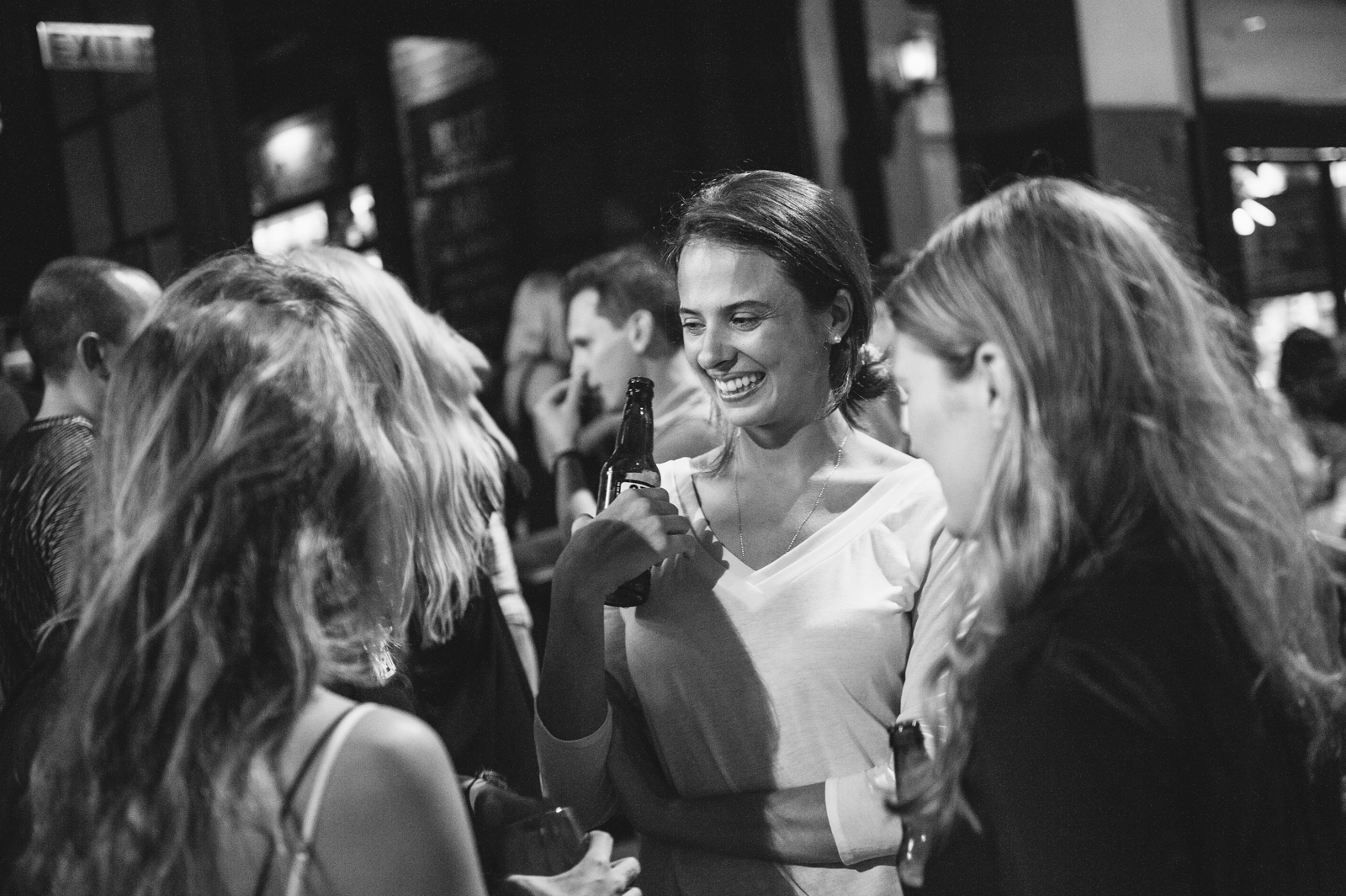 While it may be produced abroad, Seven Brews is designed for the Asian market. Think about how you like your craft beer. If you're imagining a little bitterness, you're right to enjoy a pint. If you'd delight at a lower alcohol percentage (because let's be honest, Asians) you're right to enjoy a few more pints than you'd otherwise manage.