To date, we've got 1, 438 gorgeous properties on The Luxe Nomad. While they're carefully curated and all pretty cool (we're very picky nomads), these six are the most viewed, enquired about and booked. We practically know these hot spots like the back of our hands. Here's what we love about them and apparently, what you can't enough of either. Tell us which one you love the most!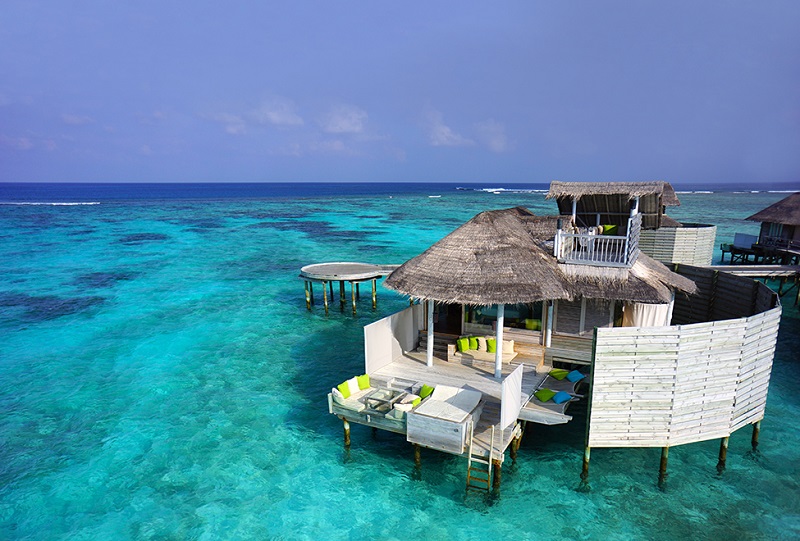 Best thing about it: You don't just "take a dip in the water" here. You swim with dolphins, snorkel, dive and learn to surf at Yin Yang, Maldives' most famous surfing wave.
Hmm, what else? It's the only resort on the Laamu Atoll. There are six restaurants, including the Ice & Chocolate Studio and Altitude Cellar & Deli for wine and cheese. Gluttony is forgiven at the waterfront gym, where there's a yoga deck — imagine meditating with the sound of waves around you! Then there's the Jungle Cinema for a movie night under the stars. Seriously, this is paradise.
How much: 1-bedroom villas from USD856++. Book now.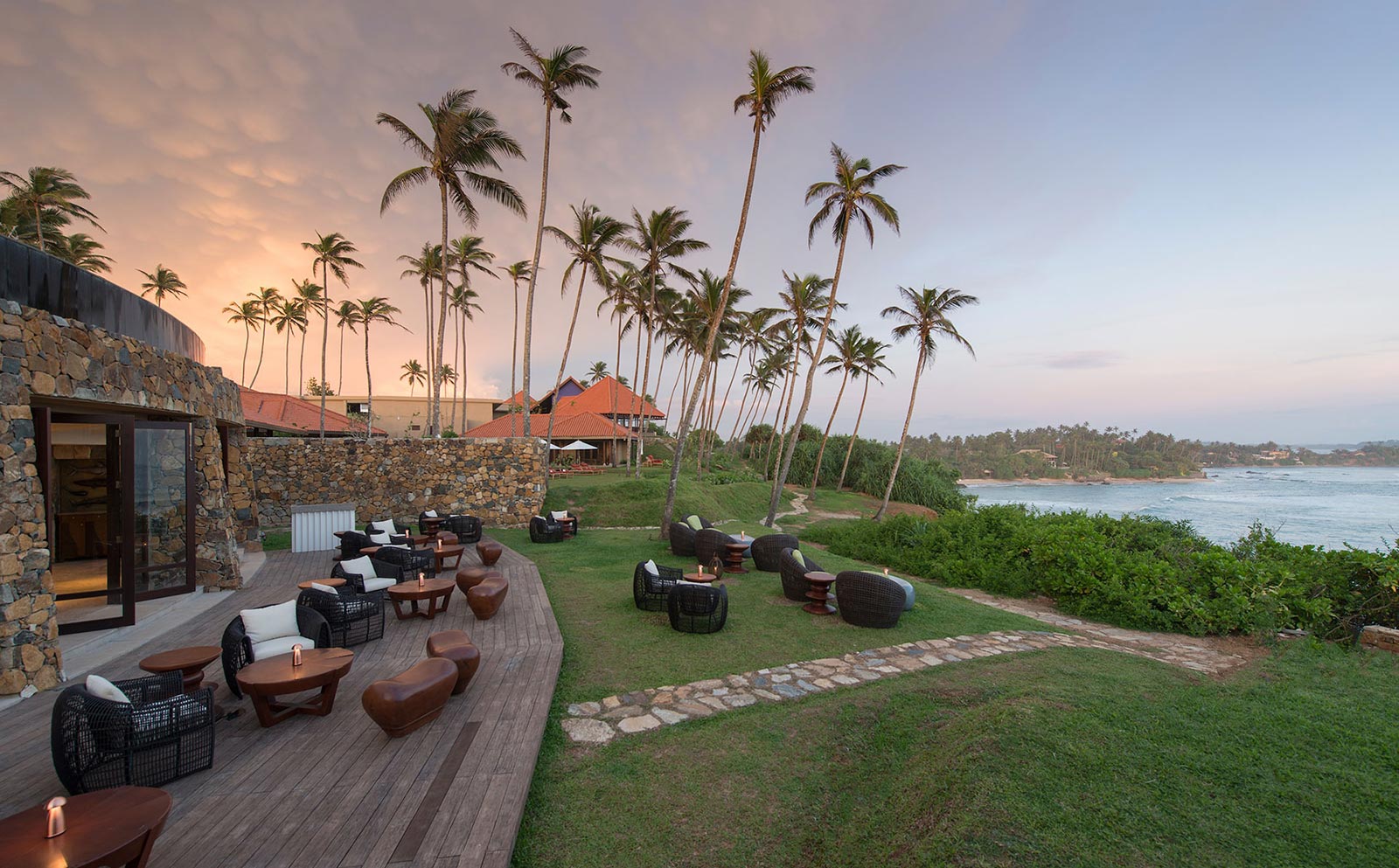 Best thing about it: This one's for the architecture-buffs. This luxurious resort is designed by one of Asia's most celebrated architects, Lek Bunnag.
Hmm, what else? The location and surroundings are what really stands out here. It's perfectly perched on the slopes atop Weligama's headland, with the bay waters beneath. You really have to spend a day exploring the ruins of Matara and the historic Galle Fort with Cape Weligama's own cultural guides. Weligama is known for having some pretty epic waves, if you want to give surfing another go.
How much: USD370++ onwards for two people. Book now.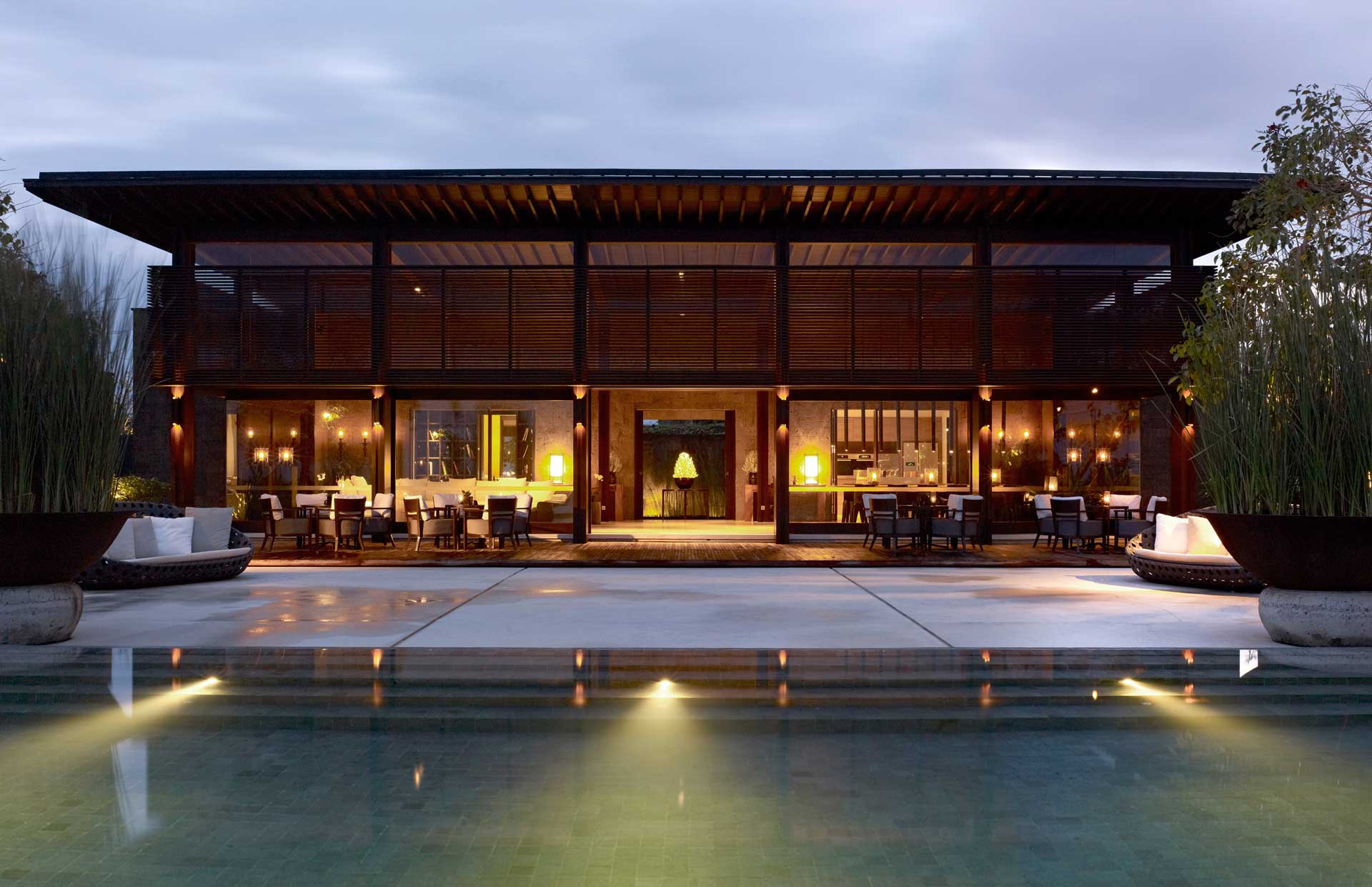 Best thing about it: There are five Alila properties in Bali (and a sixth one coming up soon), but this volcanic black-sand beachfront villa takes the cake.
Hmm, what else? It's designed by yet another famous name in Asia, architect Soo K. Chan, who is to thank for the the villa's 2012 Green Good Design Award. The place just has a laidback, easy-going vibe, away from the party scene of Bali. There are holistic spa treatments you can opt for and the famed Leisure Concierge that help make everything on your Bali wishlist come true.
How much: From USD 241++ for two people, to USD10, 000 for a group of ten. Book now.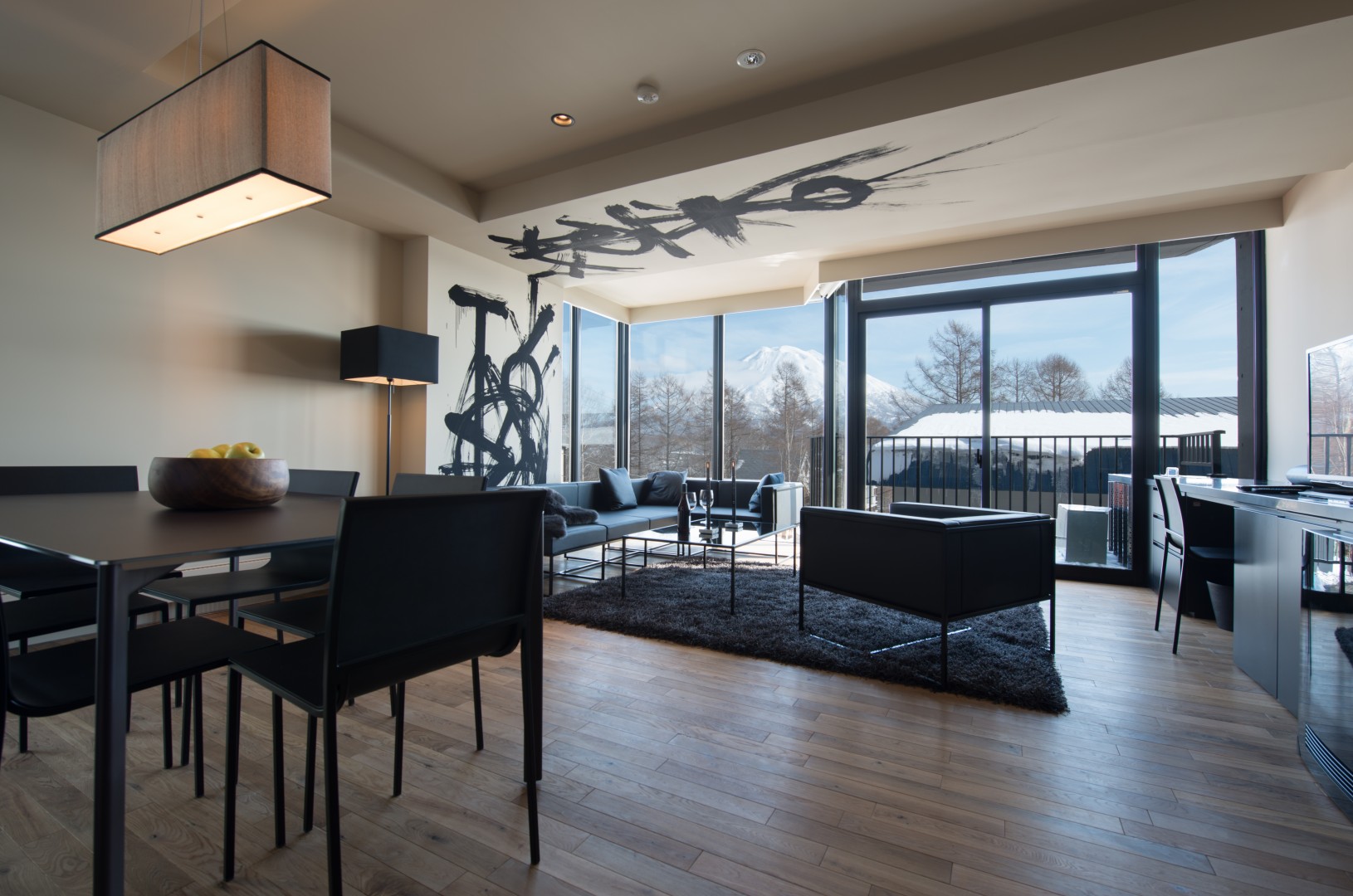 Best thing about it: Have you ever skied at the Niseko slopes? It sure is a remarkable experience! And this lodging, with its creative scribbles on walls, is the perfect abode to cosy up in after a long day out.
Hmm, what else? There are nine apartments in total, with a retail store that occupies the first two floors. Muse Niseko faces the Mount Yotei volcano which secures great views from every angle of your apartment. There's soft-lighting, fireplaces and rainshowers. When it's time to get your ski on, the Ace Family Chairlift is just a 5-minute walk away.
How much: Snow is at its best around New Years, so room rates can go up to USD545++.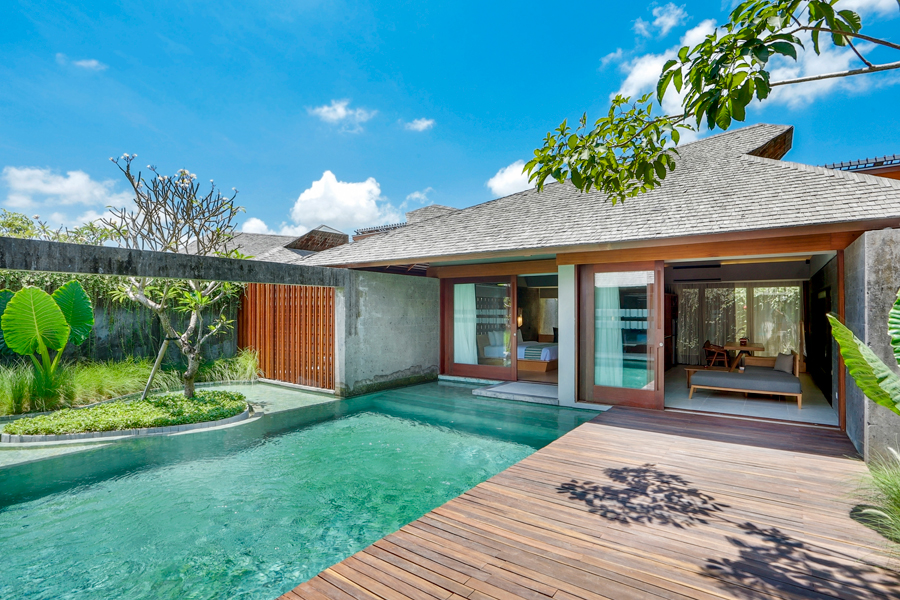 Best thing about it: It's new! Opened just last year, it's still got that new charm about it, with yummy views and a private pool at each 1, 2 and 3-bedroom villa.
Hmm, what else? Sliding doors that invite in Balinese breeze, wide balconies (roll that yoga mat out!) and en-suite bathrooms with huge bathtubs, this villa really has 'weekend getaway with the family' written all over it. The kitchens are really impressive too, they're fully equipped and you'll love the selection of fruits and vegetables carried at grocery stores in Seminyak, or Bali itself for that matter.
How much: From USD281 ++ for a 1-bedroom villa, to USD805++ for a 3-bedroom villa. Book now.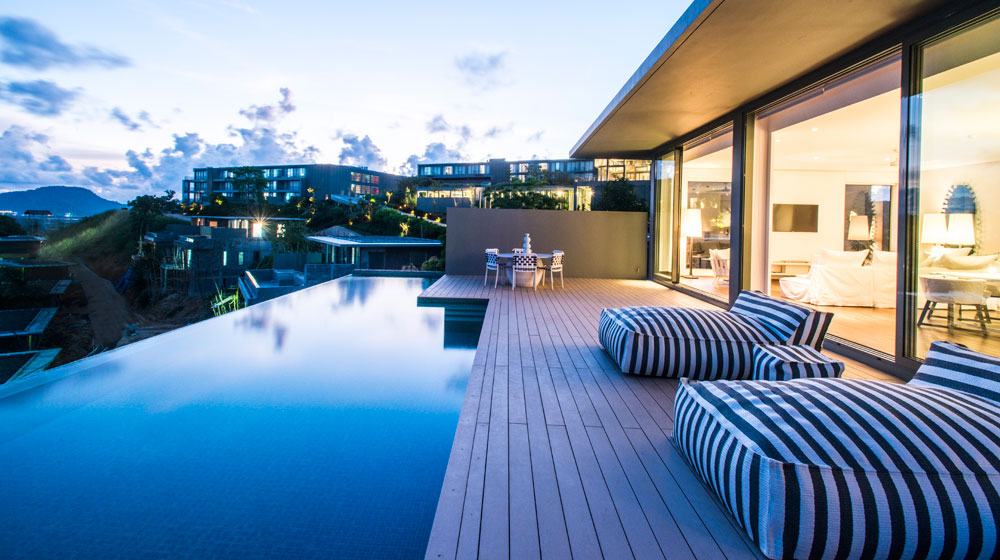 Best thing about it: Getting in some "me time" at the famed COMO Shambala Spa. COMO is a brand name synonymous with detox and rejuvenation, so really, it's no surprise nomads click away at this one.
Hmm, what else? The villa is located in the East Coast of Phuket, where it's peaceful, serene, and boasts stunning sea views from all around. Just look at the view you can soak up in the 100 metre long infinity pool! There's an excellent breakfast spread here and speaking of food, COMO also offers a special menu designed to maximise energy and well-being, with wheat-free and dairy-free options, as well as therapeutic juices.
How much: From USD205++ for two people, to USD265++ for a 3-bed pool villa. Book now.
So many villas to stay at, and all the time in the world.