It's safe to say that we're obsessed with Chandra Luxury Villas Bali, and here's why — it's young, hip, has great service and it's in Seminyak. You know, the place to be for a good party in Bali. Famous beach clubs like Ku De Ta and Seminyak Square are just a short walk away, but you can get a ride from the drop-off shuttle service.
While you're at it, make full use of everything the villa is happy to offer;
A massage in your own villa, home-cooked meals, yoga, pilates and martial arts sessions in the garden, as well as babysitting services.
So while you stay in, the butlers can arrange for a flower-filled bath and breakfast in bed, and even a BBQ dinner with Balinese dancers for a truly spectacular show. And when you feel like setting out to explore Bali, the front desk is ever ready to help you make a day of it.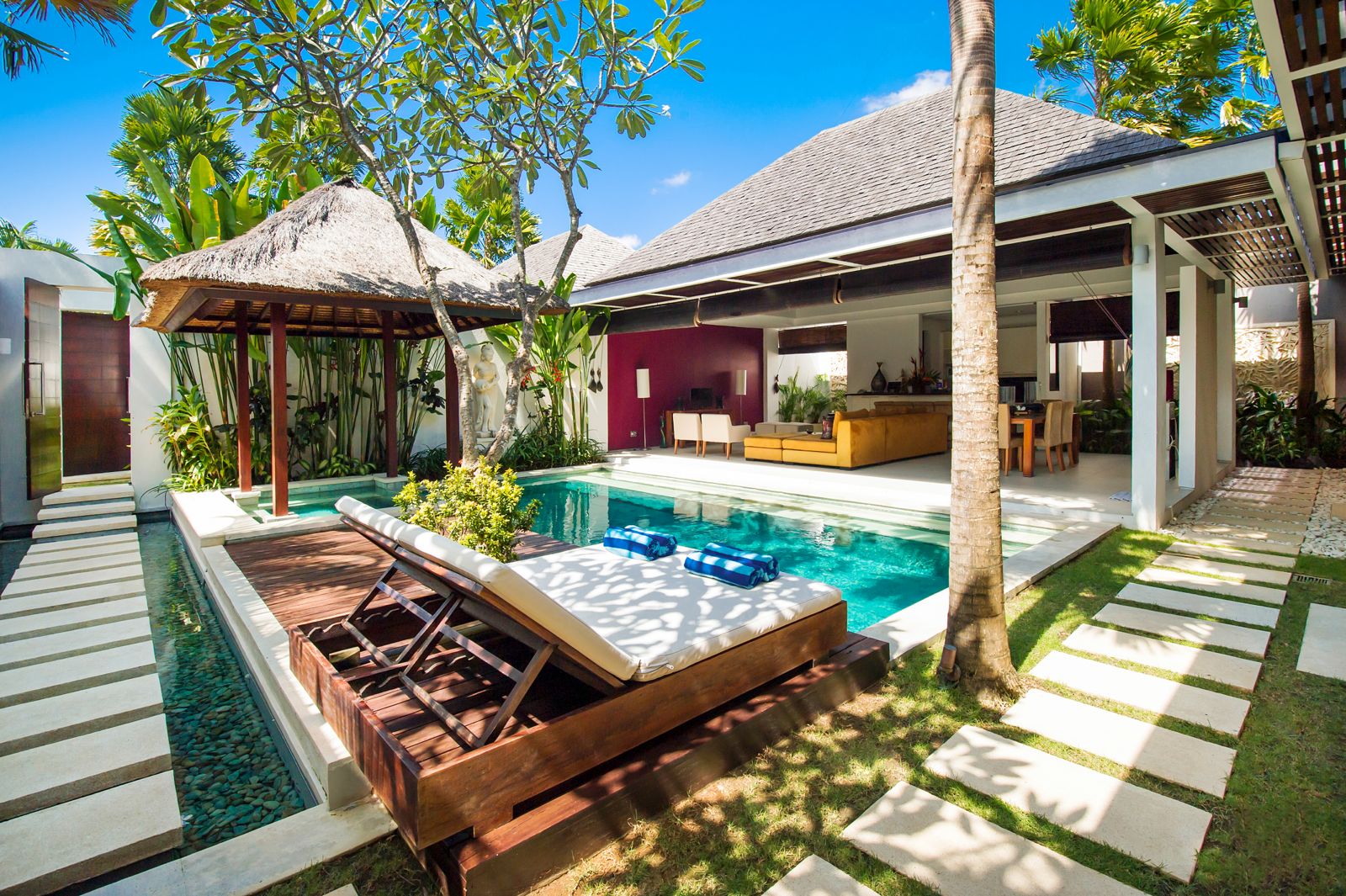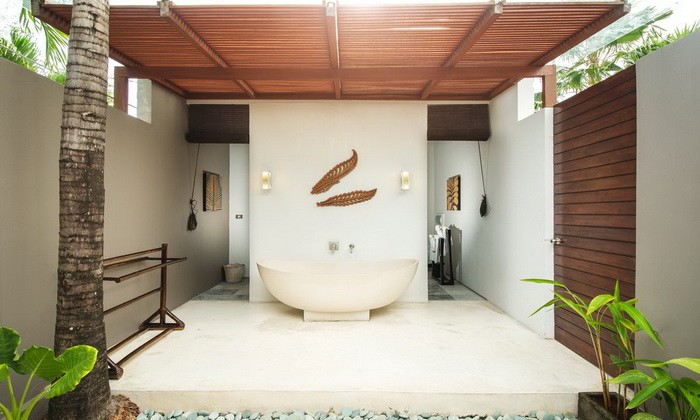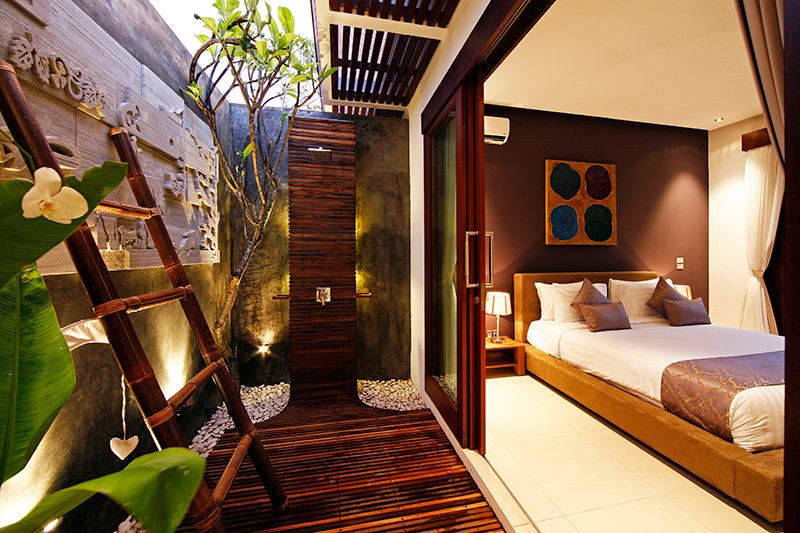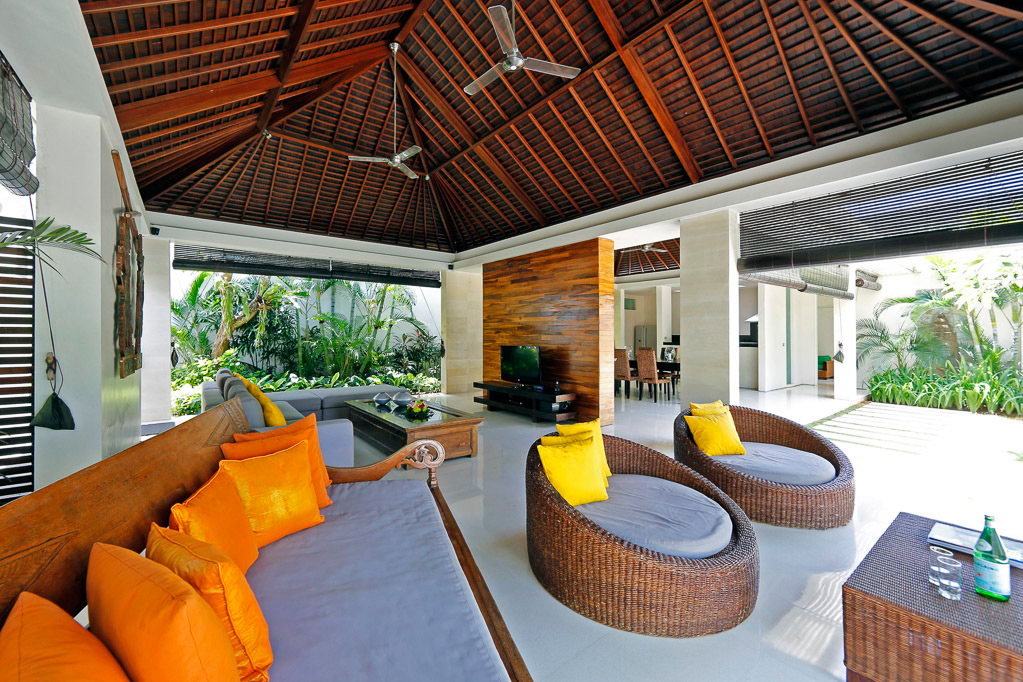 The rooms:
Each villa type comes in 2 and 3-bedroom options, depending on how many people are staying the night.
Pool Villas
The pool villas are remarkable, with its long and wide pool to be admired from the open-air living pavilion. Keeping things easy, comfortable, and light is a key element at Chandra Luxury Villas Bali, you'll see. We're intrigued by the outdoor tropical bathrooms — so very Balinese.
Family Villas
Pretty much how you'd design your dream holiday home, the Chandra family villa has massive gardens for the kids to run about, a complimentary pool fence, 1.6 meter-deep pool and dining tables that seat 10 people in the open-air pavilion. There's also a nanny room with an en-suite bathroom to make travelling with help much easier.
Premium Villas
Last but definitely not least is the very cool Premium Villas. There is of course, a swimming pool at each premium unit, the open-air pavilion space (and a nespresso machine to boot) and a media room decked out in full-on Bali decor. The bedrooms have king-sized beds, indoor and outdoor baths with deep tubs. WiFi is unlimited, if you were wondering.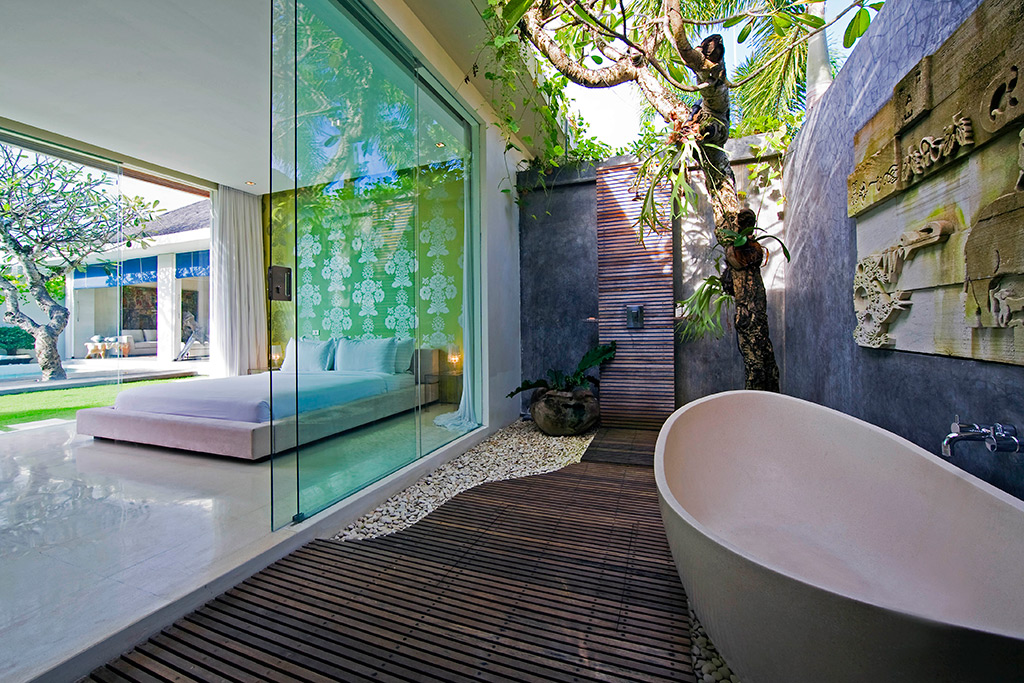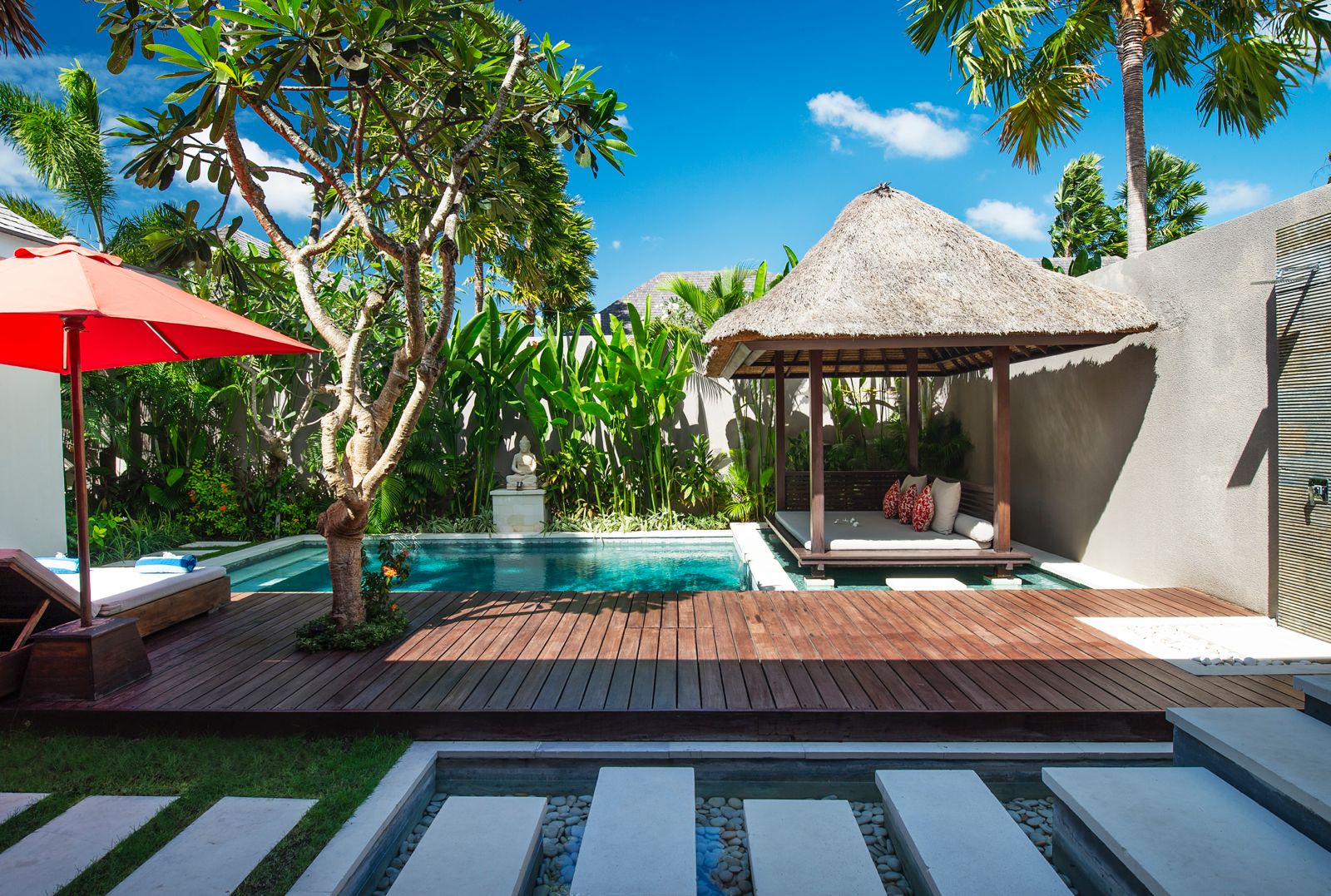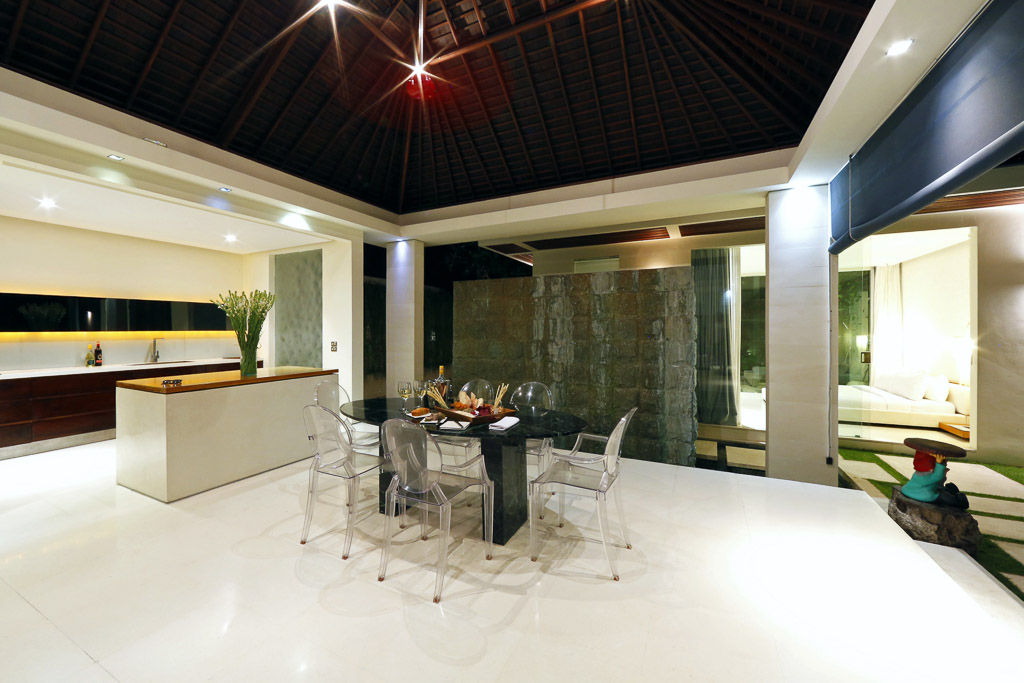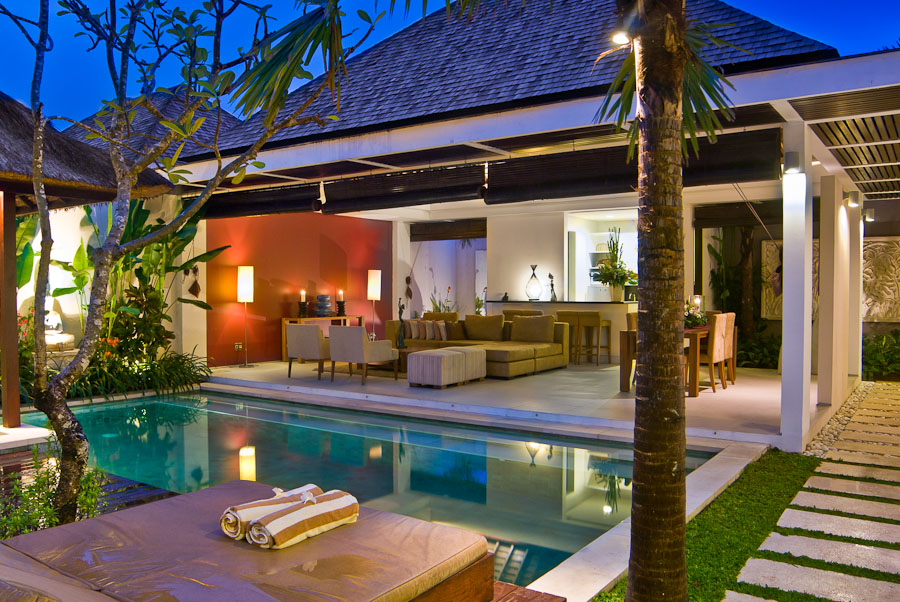 What you can do here: 
Chandra partners with Cocoon Medi-spa for treatments, and add to that a juice detox with locally produced cold press juice that you can have arranged and enjoyed in your villa.
Guests also receive temporary membership to the Canggu Club for gym access, tennis, and water-slide action.
Seminyak calls for a surf lesson! There's a surf-school on the beach itself and we highly recommend it.
Like this? Check out our other villas too.