We like to make life easier, more inspiring and definitely more relaxing for you. It's why we do what we do. And if your resolution for 2016 is to travel more, we recommend that you start at these latest handpicked villas in Koh Samui and Phuket.
Read also: When is the best time to go to Thailand?
#1 Samui: Villa J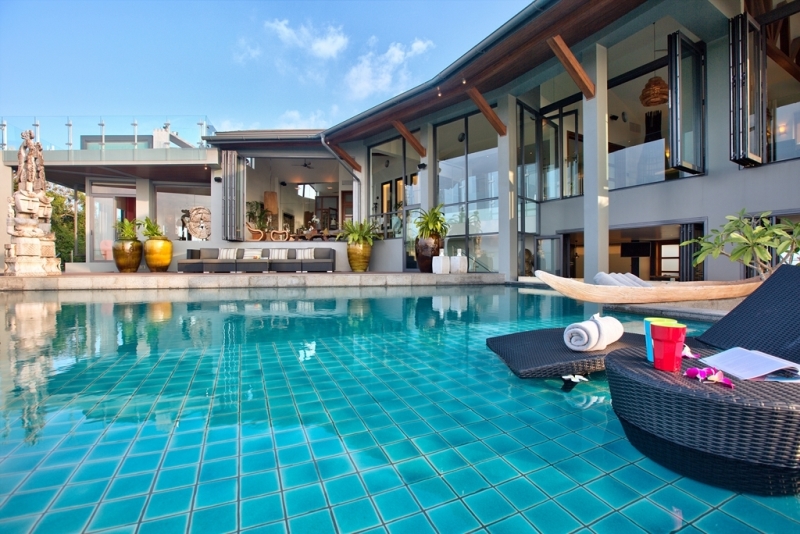 What it's good for: Group travel. We can imagine two kinds of vacations you could have here; the three bar areas at the pool, indoors and rooftop call for a go-crazy getaway, and there's Chaweng nearby for nightlife. Or you could treat the family to a bonding-session at this child-friendly villa, also fitted with an elevator for the ease of those with restricted mobility.
The luxe factor: The 12-seater private theatre, with music and lighting controlled wirelessly by iPad.
How much to book it? 5- to 8-bedrooms from USD 2,100++.
#2 Samui: Villa Moonshadow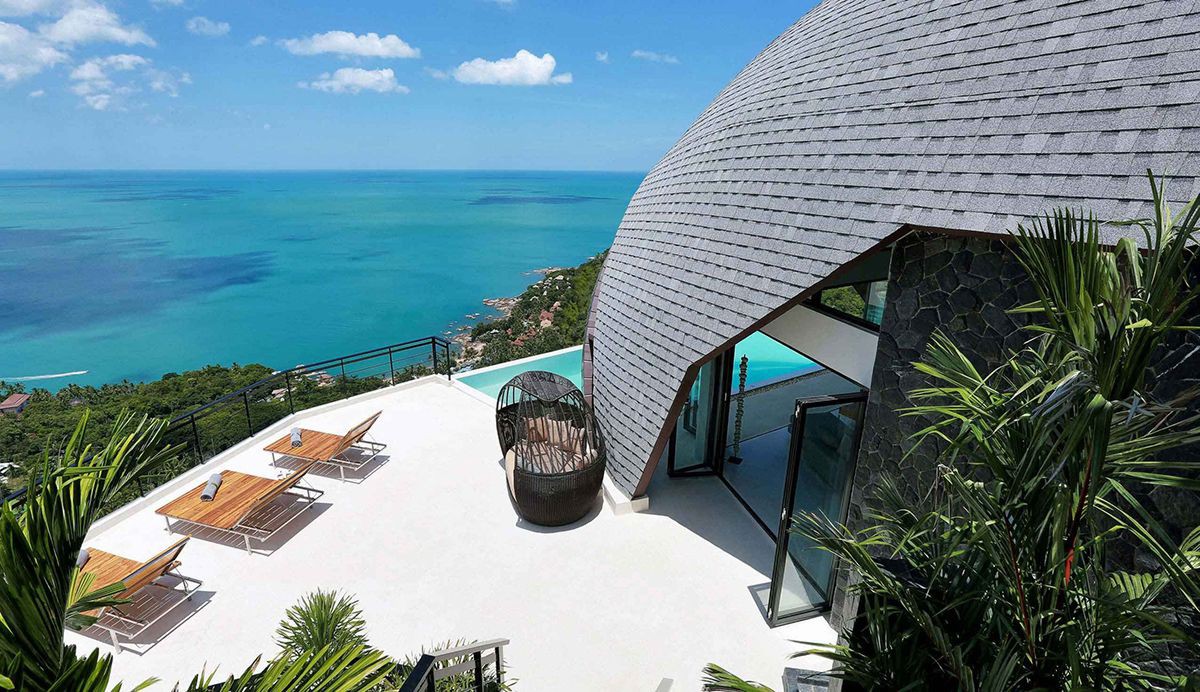 What it's good for: It's the postcard-perfect Thailand you've always been seeking. The proof is in the pictures! You'll want to listen to the waterfall or take a swim in the pool that overlooks the Gulf of Thailand. And then you can take a short trip by a fisherman's long tail boat to the uninhabited neighbour islands or to Koh Tao, where you'll spend your day snorkelling.
The luxe factor: It's an award-winning eco-design holiday home.
How much to book it? 4-bedrooms from USD 1,090++.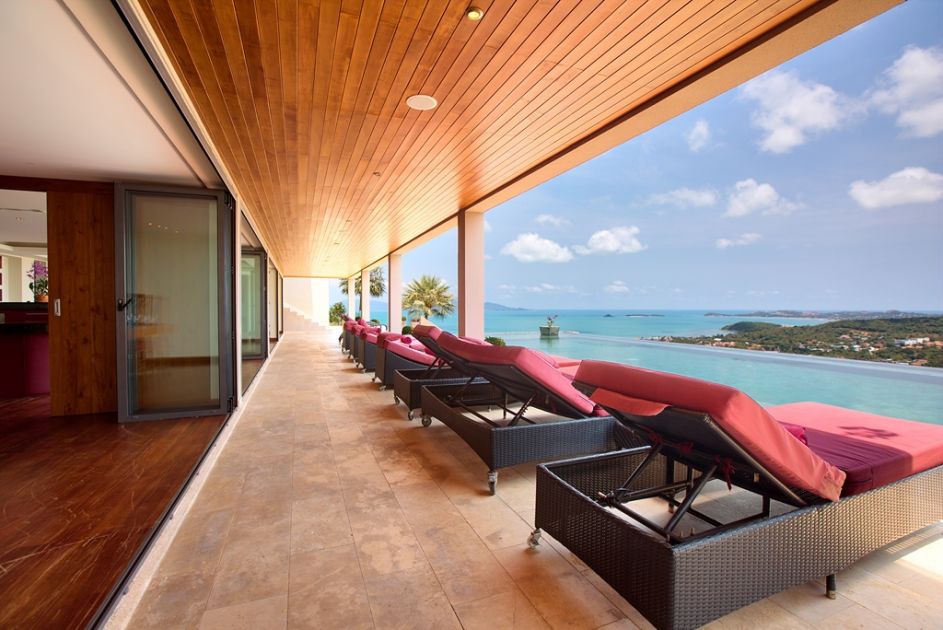 What it's good for: Doing absolutely nothing. Slap on some SPF, put your feet up, and enjoy the views of Koh Samui's florishing floral life from your terrace. It's named Baan Grand View for a reason! But the villa is also 10 minutes away from Chaweng where your evenings can be spent hunting for good food and having a few Singha beers.
The luxe factor: The 25 meter infinity pool.
How much to book it? 5-bedrooms from USD 550++.
#4 Samui: Villa White Tiger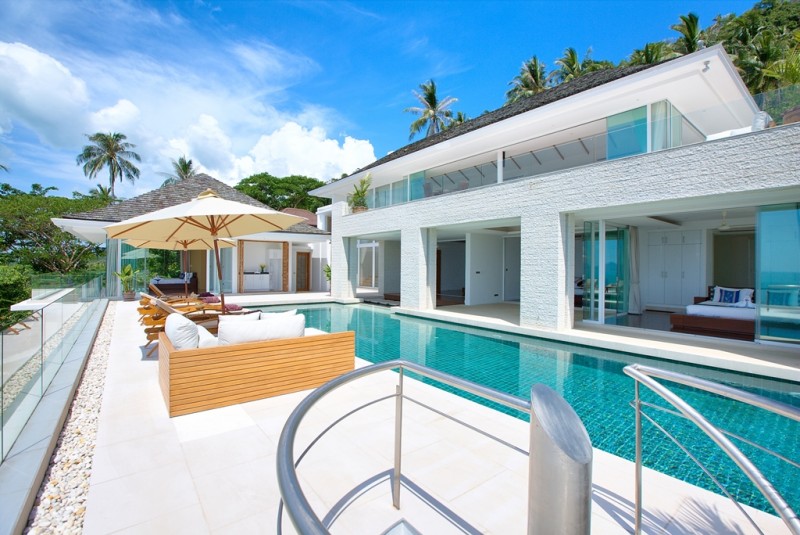 What it's good for: Travellers that can't do without the gym. This villa has one of those, and a well-equipped one at that, with a steam room and sauna to complete your gym routine. Say hello to the villa manager in German, Thai, Chinese or English — he's multi-lingual and helps to cross out any language barriers… which we've all experienced before.
The luxe factor: The look and feel of the villa, with its open-planned design and frameless windows and doors.
How much to book it? 4-bedrooms from USD 625++.
#5 Phuket: Baan Banyan Phuket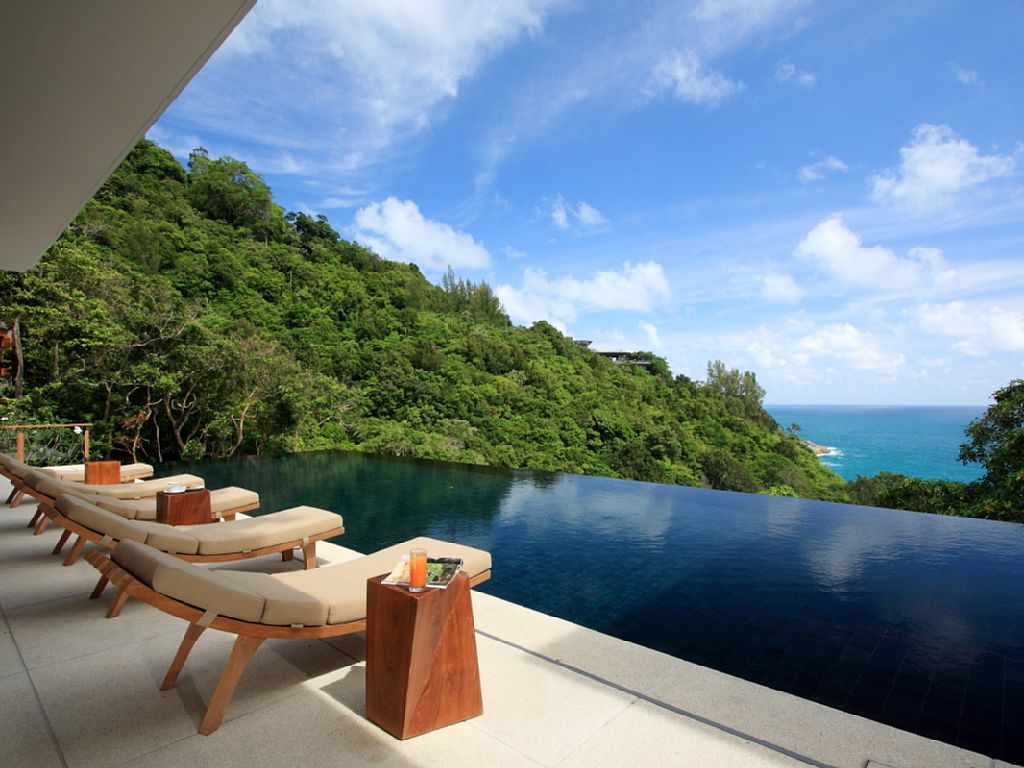 What it's good for: For when you've got a group of 12, and you can find something that pleases everyone. With four large master bedrooms, two of which have their own free-form jacuzzi, the group won't have to fight it out to call shotgun. Well, that leaves four more people, but we don't think they'd complain about the beautifully decorated guest rooms, especially not once they see the poolside BBQ facilities.
The luxe factor: The private chef can whip up a really good dinner that you can enjoy by the pool, or anywhere you feel like.
How much to book it? 4- to 6-bedrooms from USD 1,700.
#6 Phuket: Baan Phu Prana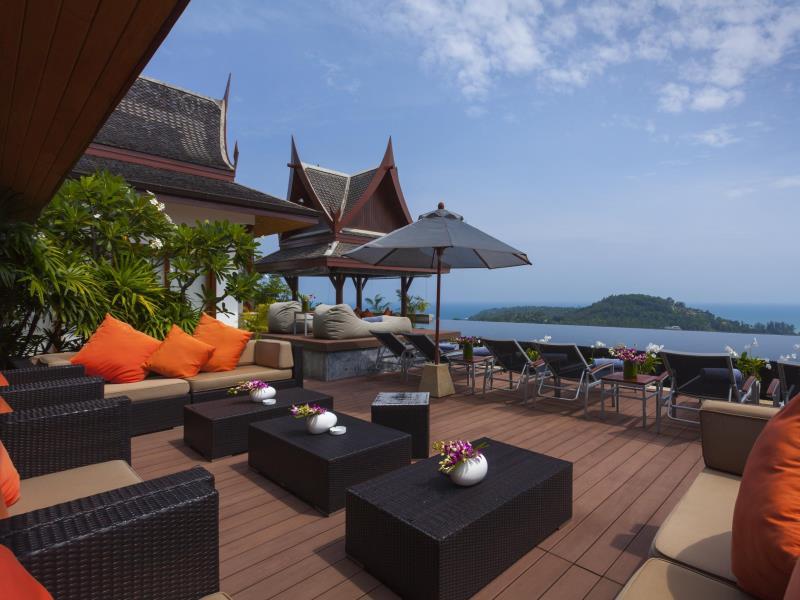 What it's good for: A spa-inspired getaway for up to 16 people, because we can all use it, right? Between the second and third floor there's a open spa complete with a sauna, steam bath, Jacuzzi, massage tables, shower and dressing room. But you'll want to take it outside to the sun deck and enjoy the cool sea breezes.
The luxe factor: Baan Phu Prana has its own beach club in Surin, only 800m walking distance away.
How much to book it? 7-bedrooms from USD 1,850.