2016, it's been weird. Here's to the stories that shaped our year!
#1 That Time Two Guys Pretended to be Golfers in North Korea
Who: Two Aussie blokes named Morgan Ruig and Evan Shay, both 28.
Where: The North Korean Amateur Golf Championships in the country's only golf course, Pyongyang Golf Club.
What: Ruig and Shay made national headlines after fooling North Korea into believing they were top golfers, going as far as being chaperoned for official tours around the city. The pranksters were in Beijing when they jokingly applied for a golf tournament in North Korea, expecting the joke to end there. In an interview with Daily Mail Australia, Shay explained, "I don't think they're massive on the internet over there so I don't think they had many opportunities to research." After being accepted, the pair came dressed in green blazers with the Australian logo, but played so badly on the course that a caddy even told them they brought shame upon their families. Thankfully, they managed to leave the country without any problem.
#2 When This Air Stewardess Won Halloween
A @SouthwestAir employee is dressed up as a Galaxy Note 7 for Halloween.

It's on ? pic.twitter.com/Nrba1Oul0g

— Heath W. Black (@heathwblack) October 31, 2016
Who: A Southwest Airlines flight attendant dressed up as a flaming Samsung Note 7 smartphone.
Where: Salt Lake International Airport in Salt Lake City, Utah.
What: This flight attendant's costume is not the kind of 'smoking hot' we're accustomed to on Halloween. After making headlines worldwide for countless cases of the smartphone blowing up, a number of airlines have now banned the Note 7. So for Halloween, one flight attendant decided to come dressed as the smartphone herself, blown-up screen and all. The crew used to the stunt to remind passengers that the phone isn't allowed on their flights, and the flight attendant herself was cracking jokes about not being allowed onboard.
#3 That Time No One in Malaysia Was Actually Confused by Hot Dogs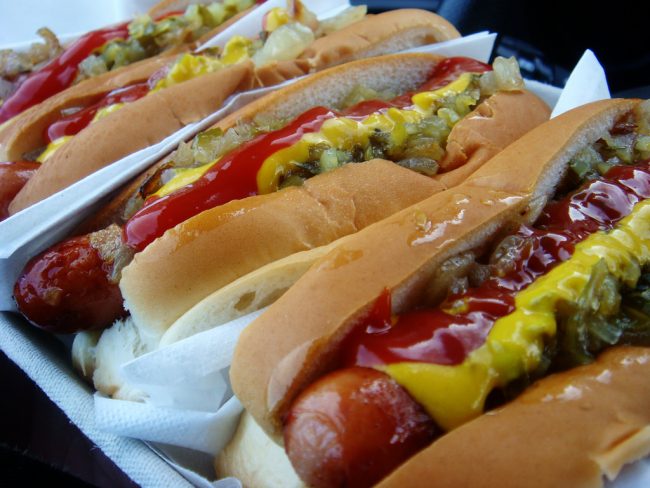 Who: The Malaysian Islamic Development Department (MIDD), Malaysians, and the real victim—innocent Aunty Anne's Pretzels, known for their delicious swirls of cinnamon bread.
Where: Malaysia.
What: The popular American fast food kiosk in malls, Aunty Anne's, is thought by a few to confuse the Muslim population with their "pretzel dog". The MIDD reached out to the American headquarters requesting they rename it to something less of a question mark. The move is strongly opposed by the rakyat (the people), whom have never doubted the source of meat in a hot dog is not, erm, canine. Some government leaders are also against the "stupid and backward" decision. Nazri Aziz, the minister for Malaysian Tourism and Culture, remarked, "Hot dog is hot dog lah. Even in Malay, it's called hot dog—it's been around for so many years."
#4 When THIS Happened in a Hotel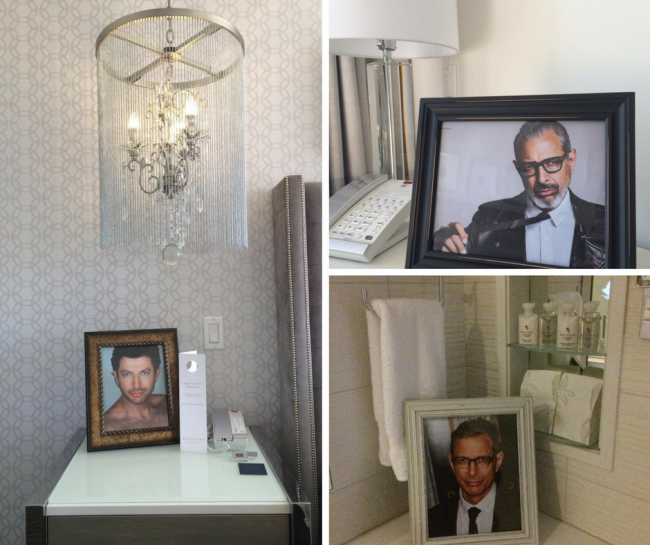 Who: Seth Freedland and his girlfriend Amy.
Where: Huntley Hotel in Santa Monica, California, U.S.A.
What: At The Luxe Nomad, we have fun clients with requests like pillow forts in their villa, but it's also very common that we get more romantic requests like champagne or flowers. Combine the two and you get this: a guest asking for pictures of actor Jeff Goldblum to displayed around his room, for his girlfriend whom he says has a big crush on the actor. The couple decided to take home the pictures (paid for, of course) and now have them displayed around their house.
#5 When Pandas Made Us All Smile With Some Great News
Who: Giant pandas.
Where: China.
What: No longer listed as an endangered species, the population of 1,864 pandas are now considered 'vulnerable', a small win but a big step still. The 17% rise in panda count measures a decade of conservation efforts by China's government and the WWF, who together have built 67 nature reserves for the pandas. "Everyone should celebrate this achievement but pandas remain scattered and vulnerable, and much of their habitat is threatened by poorly planned infrastructure projects," said Lo Sze Ping, the chief executive of WWF-China. Wondering what you can do to help? Plenty.
#6 When Jen Unleashed All That Sass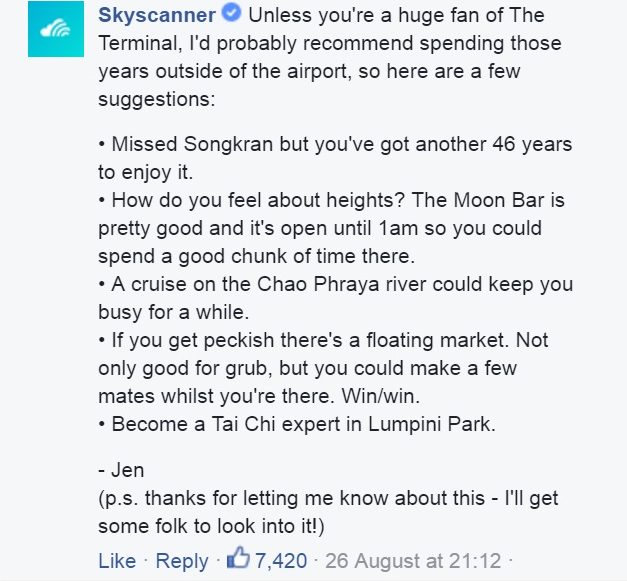 Who: A user named James Lloyd and Jen, Skyscanner's social media manager for the U.K and Ireland.
Where: The post appeared on their official Facebook page.
What: Humour is so make-or-break in customer service but in this case, it created #teamjen. Lloyd noticed his flight's layover period in Bangkok from New Zealand to London was incorrectly 413,786 hours and 25 minutes. "Just wondering what you'd recommend I do during the 47-year layover your website has suggested?" he asked. Jen offered some great suggestions before letting him know they would look into the issue. Fans of the page are loving the witty response. One comment reads "Jen, this is so going down in your resume" to which Jen replies "This is now my resume". Skyscanner even sent Lloyd a care pack that Jen captioned "Hopefully they'll come in useful during the next 47 years in Bangkok."
#7 That Time Team Great Britain Had a Big Problem
Mine's the red one!! pic.twitter.com/Z68nxrDyJ6

— Nick Dempsey (@nickdempsey1) August 23, 2016
Who: The British Olympic team at Rio 2016.
Where: Baggage claim at Heathrow in London.
What: Whoops, looks like someone had a major oversight when designing this team's Olympic wear. Team GB touched down at 5am but it seems as though sorting out the luggage conundrum took them longer than an hour. It's bad enough being the traveller with ordinary black luggage, so can you imagine this happening after a long flight from Brazil back to the UK? But being true sports, the athletes instead laughed it off  because really, it is rather hilarious.
#8 When China Decided They Needed a Terrifying Bridge
Who: Only 600 people are allowed on the bridge at a time.
Where: At the Tianmen Mountain in Zhangjiajie National Forest Park, Hunan.
What: A 430-meter long glass bridge is what. Visitors will stare down at 300 meters of misty air if they dare take a walk. We obviously don't. But, braver souls than us have already put the bridge's safety to the test, taking turns trying to smash the glass with a 5.5-kilogram heavy hammer. After 154 attempts of that, the third layer of glass did shatter but yeah, that's probably rectified… right?
#9 That Time a Man Tried to Disguise His Pet as a Burger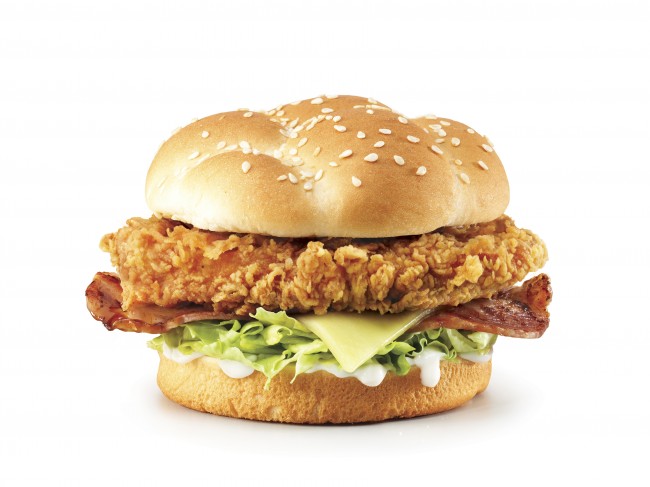 Who: A man identified only as Li.
Where: Guangzhou Baiyun International Airport in China.
What: We're not saying anyone should attempt to sneak pets on board, but of all disguises…. really? Staff found something of "odd protrusions" wrapped in KFC wrapper and proceeded to take a better look. Behold, they found Li's pet turtle tucked in between two sesame seed buns. Li told staff, "There's no turtle in there, just a hamburger", but it's not the kind of thing you can really fool someone with. Li eventually agreed to leave his turtle behind with a friend and was allowed to board his flight to Beijing.
#10 When Singapore Made History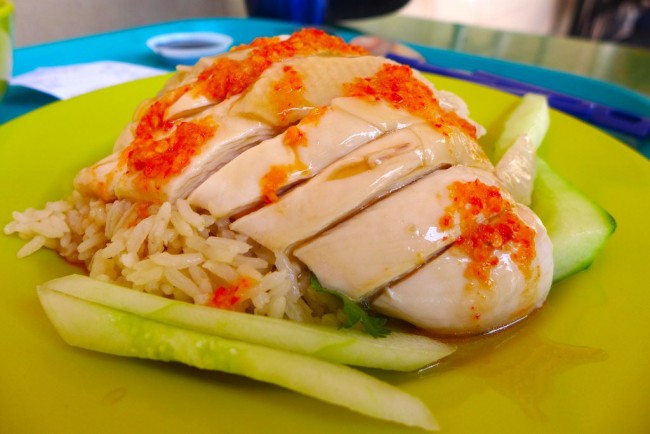 Who: Hungry Singaporeans.
Where: Lion City.
What: Singapore has made history after two local hawker stalls were given a Michelin star each, the highest recognition in the culinary world! These are: Hong Kong Soya Sauce Chicken Rice in China Town Complex and Noodle and Hill Street Tai Hwa Pork Noodle at Crawford Lane. Luckily, Mr Chan Hon Meng who owns the chicken rice stall says he won't increase the price of his food… just yet.
#11 When Chinese Tourists Kept Coming To This English Town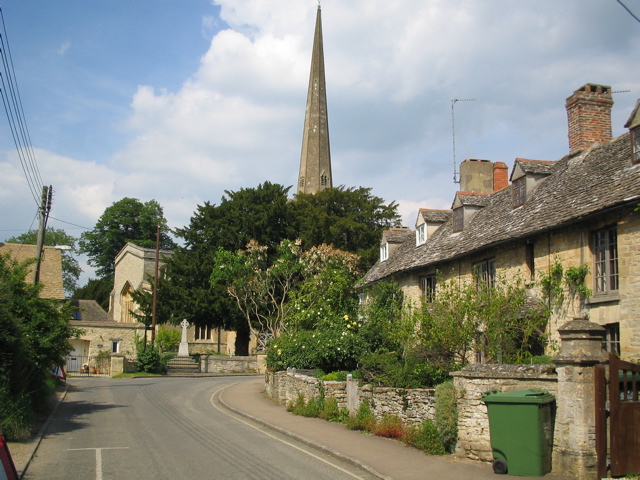 Who: Asian tourists.
Where: The small town of Kidlington, Oxforshire in England.
What: Busses of tourists are taking in the sights of this ordinary English town, and the locals have no idea why. Kidlington has no obvious attractions but that doesn't stop the curious visitors from knocking on their doors and taking pictures in front of houses. A resident named Joel Ryan speculates, "I reckon that some tour guide has … told the tourists that the street is famous for being in the Harry Potter films". What most agree on is that the tourists are captivated with the classic English-town type homes. Another resident Paul Phillips adds, "Don't knock it, I've been selling them cream teas at ($13.30) a go."
#12 That Time a Fish Was All of Us
Who: A very talented photographer named Tim Samuel. Check out his Instagram page!
Where: Byron Bay in New South Wales, Australia.
What: Every now and then we come across something so ridiculous, you need to see it to actually believe it. Behold, a fish trapped inside a jellyfish. Samuel discovered the fish and friend while freediving and remarked that the fish seemed to be steering the jellyfish's movements. He contemplated setting the fish free but decided to let nature run its course. Good thing too, as the fish might have been seeking protection from the stingers of jellyfish, remarked a fish biologist.
#13 When Switzerland Had Some Explaining to Do
https://youtu.be/JVw_mPvYcDM
 Who: A creepy flying baby-man, along with other strange acts.
Where: The opening ceremony for the Gotthard base tunnel at the Rynaecht in Erstseld.
What: The tunnel was finally completed this year after 17 long years of construction. At 56.3 meters long, it surpasses Japan's famous Seikan as the longest railway tunnel the world, but that's probably what it will be known for. The opening ceremony was nothing short of bizarre… you have to watch it for yourself . Wonder what the 1,100 guests and 300 media members in attendance thought of the show.
#14 That Time Obama and Bourdain Hung Out in Vietnam
Where: Hanoi, Vietnam.
What: No stranger to pop culture or cameo appearances on shows like Saturday Night Live, Obama's last hurrah was over grilled pork, noodles and beer with Anthony Bourdain for his show 'Parts Unknown'. The two turned up at Bun Cha Huong Lien Monday evening as other customers tried their best to appear nonchalant while being filmed. Bourdain later tweeted: "Total cost of bun Cha dinner with the President: $6.00. I picked up the check."
#15 When a Baroness Scooped Up a 22-Year Old 'Little Boy'
Most embarrassing moment.Speaking in Vietnam to 3,000 people,thought this was a 6 year old,picked him up,he's a MAN? pic.twitter.com/VqNR86dsUi

— Lady Mone (@MichelleMone) May 7, 2016
Who: United Kingdom's Baroness of Mayfair and the founder of British lingerie company Ulimo Brand International, Michelle Mone.
Where: In Vietnam where she was giving a speech to a group of entrepreneurs.
What: "Put him down, I'm his wife!" yelled someone from the crowd. That, and the 22-year old man's "lived-in" teeth were how the baroness realised that it wasn't a kid she picked up for a picture. "After the event, people from the audience began asking, 'Is it a British custom to pick people up?'" said a spokesperson for the baroness. The man, Nguyen Tan Phat, called Mone his "idol" on social media, but also added that he isn't married. Whether his marital status was determined by his new-found fame or not, is not confirmed.
#16 When The 'Prince Tribute' Was Meant for the Queen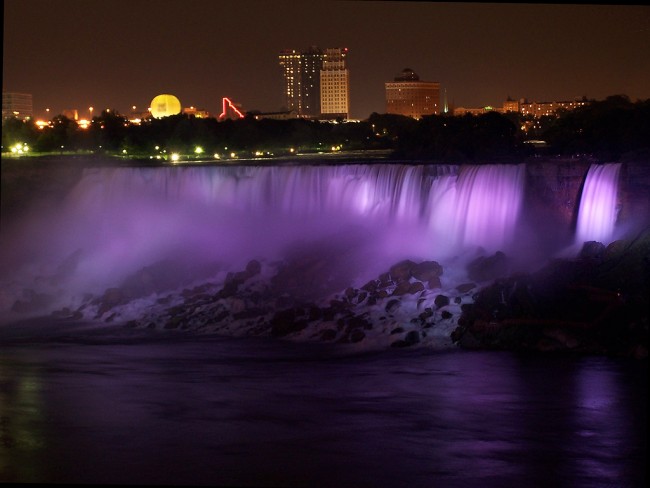 Who: The late Prince and Queen Elizabeth II.
Where: Niagara Falls.
What: Niagara Falls lit up in purple at night on the very same day music icon Prince had died. With the world in mourning, most people assumed this"Purple Rain" was a tribute to the music icon and praised Niagara Falls for being so thoughtful. Er, whoops, we found out much later that it was actually in honour of the Queen's 90th birthday, coincidentally on the same day. Officials did put out a notice but it's evidently official that no one pays attention to their press statements.
#17 That Time an Air Stewardess Had Enough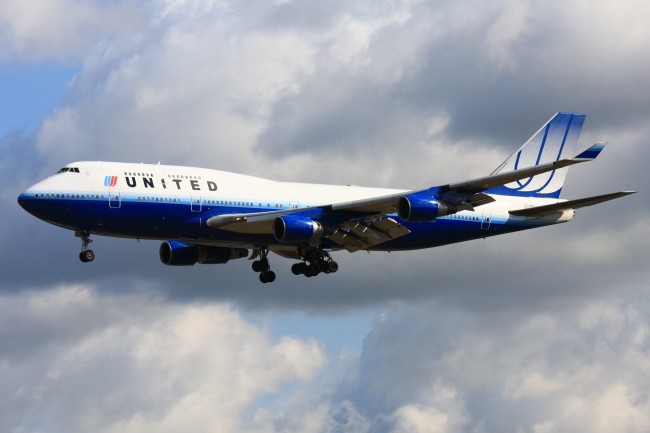 Who: An unnamed United Airlines flight attendant.
Where: After landing at the George Bush Intercontinental Airport in Houston.
What: The flight attendant deployed the emergency slide, tossed her bag down, slid herself down, and then walked off. That's a mic drop moment if there ever was one. The airline is looking into why she did it. It's funny, but that's probably not the reason. She was fired shortly after. The plane is back in service after a new slide was installed and the aircraft was inspected. A spokesperson wants everyone to know that her actions do not represent the more than 20,000 flight attendants who work for the airline.
#18 When Someone Snapped a Selfie With a 'Hijacker'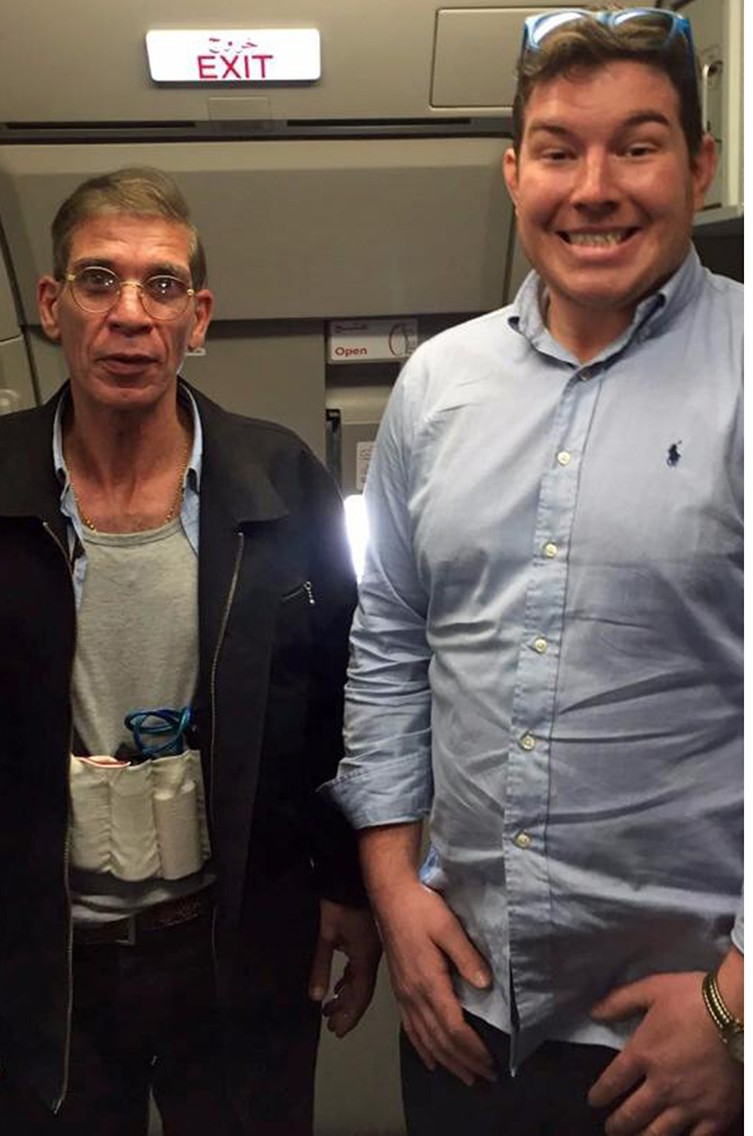 Who: A 26-year old British named named Ben Innes.
Where: On the hijacked EgyptAir flight that's been making headlines this week.
What: 62 people on board were terrified and some were taken hostage after Egyptian national Mustafa forced the plane to re-route to Cyprus… then issued a forlorn demand to see his ex-wife who lived there. He even wore a fake suicide belt. During the terror of the event, Innes decided he had nothing to lose if it was a real bomb. "I got one of the cabin crew to translate for me and asked him if I could do a selfie with him. He just shrugged OK, so I stood by him and smiled for the camera while a stewardess did the snap," he said.
#19 When China Decided They Were Done With Weird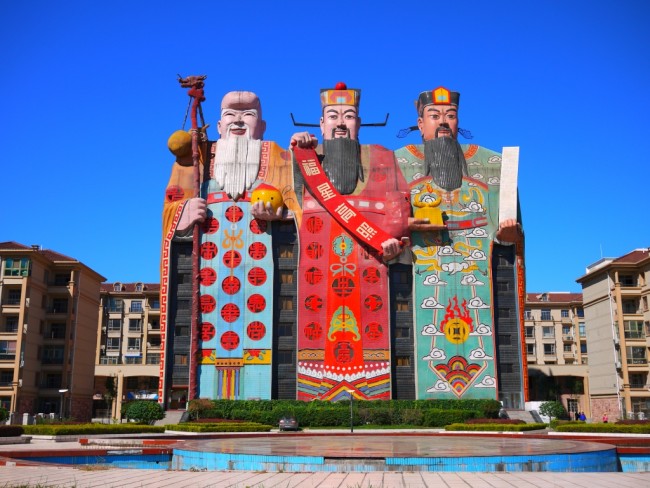 Who: Architects with sky's-the-limit imagination.
Where: The land known for replica cities — including one abandoned "London" town that no one can afford to live in — and weirdly designed buildings.
What: There's a 10-storey teapot, a massive potato of a museum, and a giant penis that people work in. But no more, says the Chinese government. A new set of urban planning guidelines have been set in order, that forbids the construction of "oversized, xenocentric, weird" buildings. Moving forward, all architectural works should be "aesthetically pleasing".
#20 That Tea Seller That Became an Internet Sensation
Who: Arshad Khan, a humble #ChaiWala in his daily grind.
Where: Peshawar, Pakistan.
What: Local photog Jiah Ali was walking around the Islamabad market when she Instagrammed a ridiculously good looking blue-eyed tea maker at his stall. Amazed by the affect Khan had on girls worldwide, Ali returned to the market to meet him personally and suss him out for the swooning Internet. Khan admits that he's confused by the overnight fame but eager to say yes to any modelling or acting offers that may come by. Lo and behold, he now appears on Fitin.pk, an online shopping site in Pakistan. We'll drink to that.
Photo credits: Main.