The scenario is simple: you can a fantastic villa in the prime location, only to realise it's got steep steps, no fencing around the pool, all white walls, and sharp edges. It doesn't have to be either or. Finding a villa that's both beautiful and elegant while being kid-friendly takes more time, but that's why we've curated mini nomad staycation bucket list. From zip lines to Kids' Clubs, the only thing these little rascals are whining about is the exhaustion from fun-filled activities. We kid, we kid. 
Read also: The Kid Are Alright: Travel Tips For Parents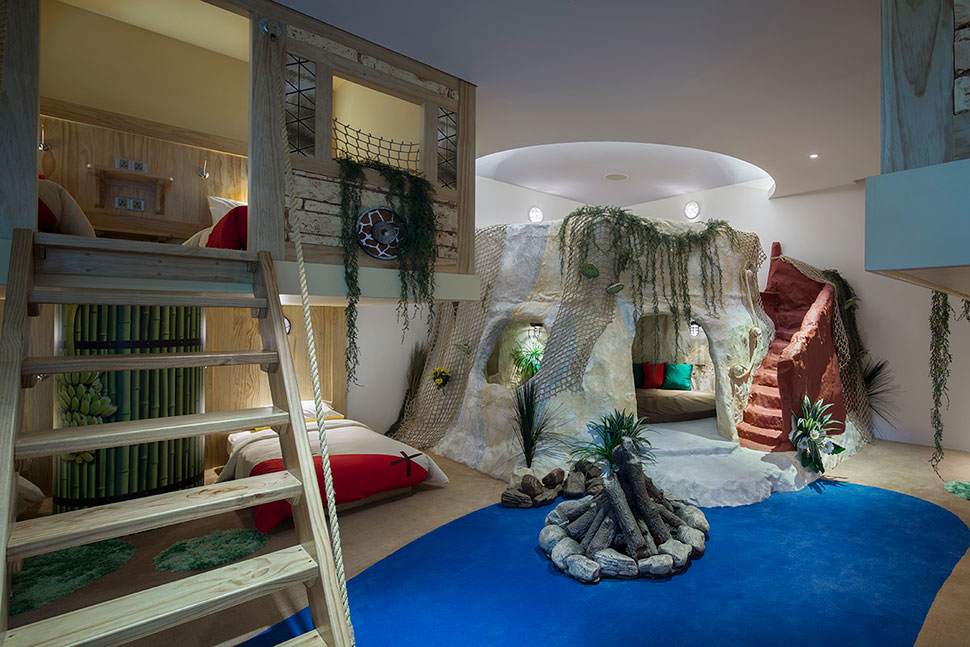 At Iniala Beach Resort in Phuket, the one-of-a-kind kids hotel is "more than a hotel, it is a land of adventure," as described by its designer, Chris Jones.  The hotel has a pirate-themed setting with treehouses and caves to explore. Parents need to fret while they enjoy their vacation either, as your sweet peas are in the capable hands of child-carers. And, this may or not entice you, but the Kardashian-Jenner clan once stayed at Iniala too.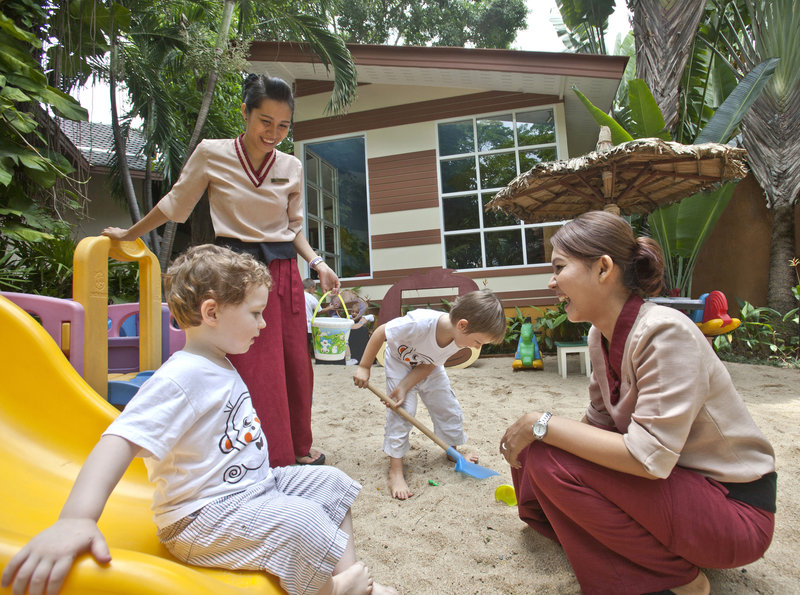 Thais are known for their extra mile in hospitality. Which is why parents will love the Koh Samui chain's Baan Ling Noi Kids Club while they enjoy some alone time without worry. It's packed with cool activities such as Thai dance lessons, cookies baking class, and Thai origami to sure-fire your baan ling noi's (little monkeys) interests. Enjoy a day at the spa or sign up for cocktail classes, and then drink them right up. Don't forget to book their photography package for incredible family pictures too.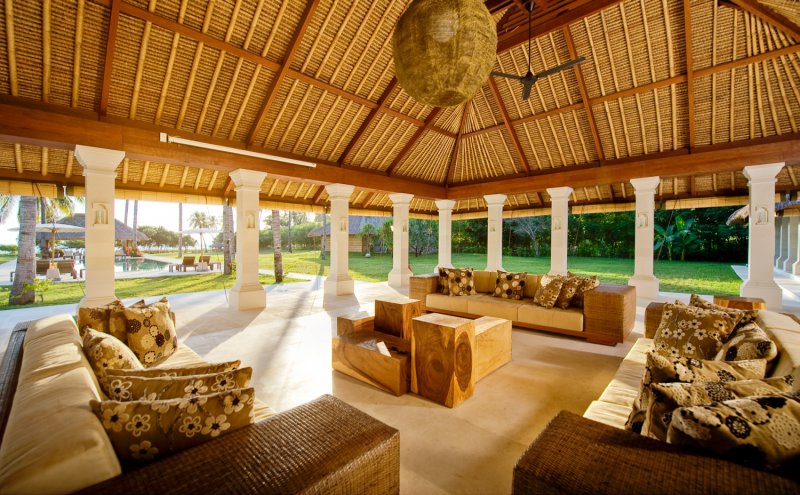 This grandeur of an establishment in Lombok will leave you mesmerized. Boasting 6 acres of traditional Indonesian architecture, the place is more than spacious for your kids to scurry about. Unless you want your kids to sit still, lead them to the outdoor cinema-style projector or the screen in sitting room to watch their fav superheroes. The resort also offers plenty of hearty meals in an attempt to incorporate healthy and delicious. Hope it works!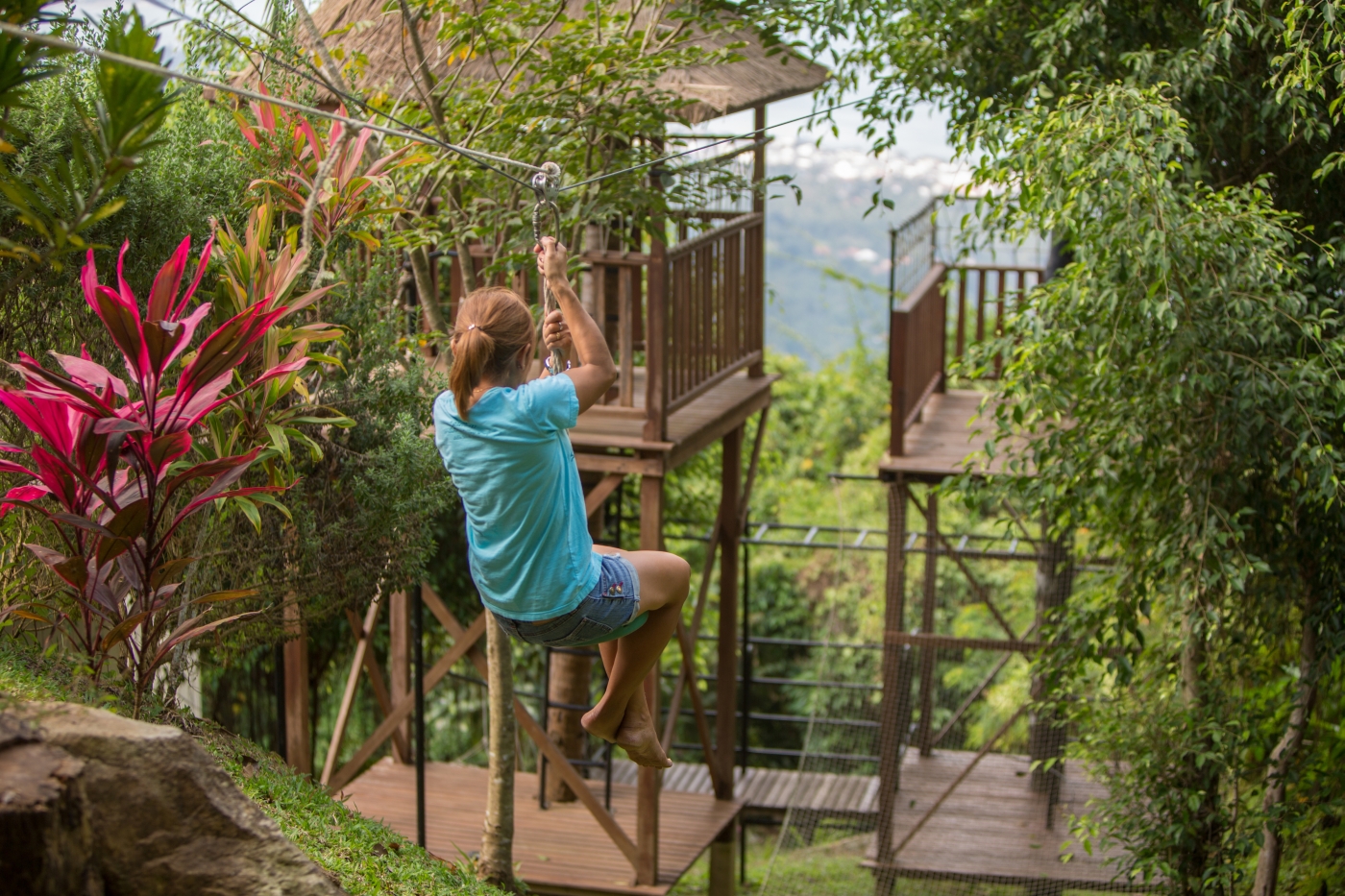 Grouchy kids no more; surprise those darlings with awesome diversions because this place in Koh Samui literally has everything a kid wants. Treehouse? Check. Trampoline? Check. Zipline? Check. Wait there's even a zip line?… Does it have an age limit? You'll also want to invite more friends and their kids, making it big family retreat. There's plenty of room and the villa has custom-made bunk beds great for kids' slumber parties. Think less Adam Sandler movie plot, more luxe.
Photo credit: Main.