Borobudur is in bloom. Just an hour and a half away from Yogyakarta (where we found 500 remarkable temples), Central Java is fairly underrated. You're worlds away from reality in a land where time stands still, surrounded by volcanoes, jungles and villages. But with just a handful of villas, Borobudur is never going to let tourism get the best of its charm. It struck us that our resort, Villa Borobudur Suites & Villas, invites guests not just to experience but to discover the beauty of Borobudur, whilst helping the community.
The proof in the tiny details: from an email beforehand asking us what size robes and slippers we wanted, to hand carved teak wooden joglos.
Read also: 7 Historical Places in Asia to Visit That Are Actually Interesting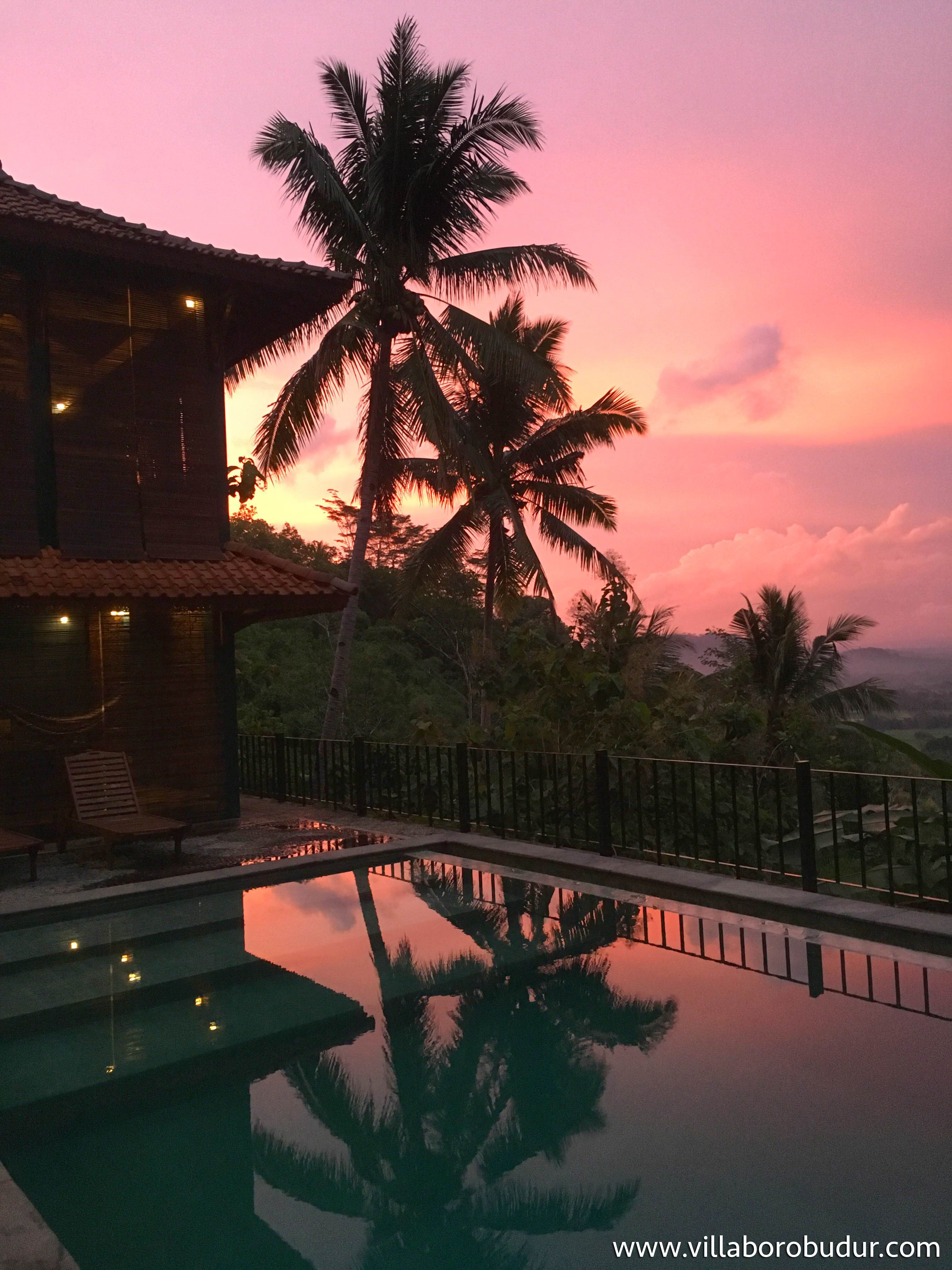 Villa Borobudur Suites & Villas is situated up on the slopes of the Menoreh Mountains, bringing with it unrivalled views of several mountains like Merapi, Merbabu and Sumbing. We could even see the famous Borobudur Temple from our villa, everyone's main nudge to travelling to Central Java.
A few things are held dear here, among them, privacy. It took us a night to realise we had never even seen another guest during our stay. The resort doesn't even have a main lobby, prompting guests to check-in right at your villa. Having been presented with our own cell phone, we rarely even needed to step outside our villa when we felt so taken care of without doing more than lifting a finger to dial.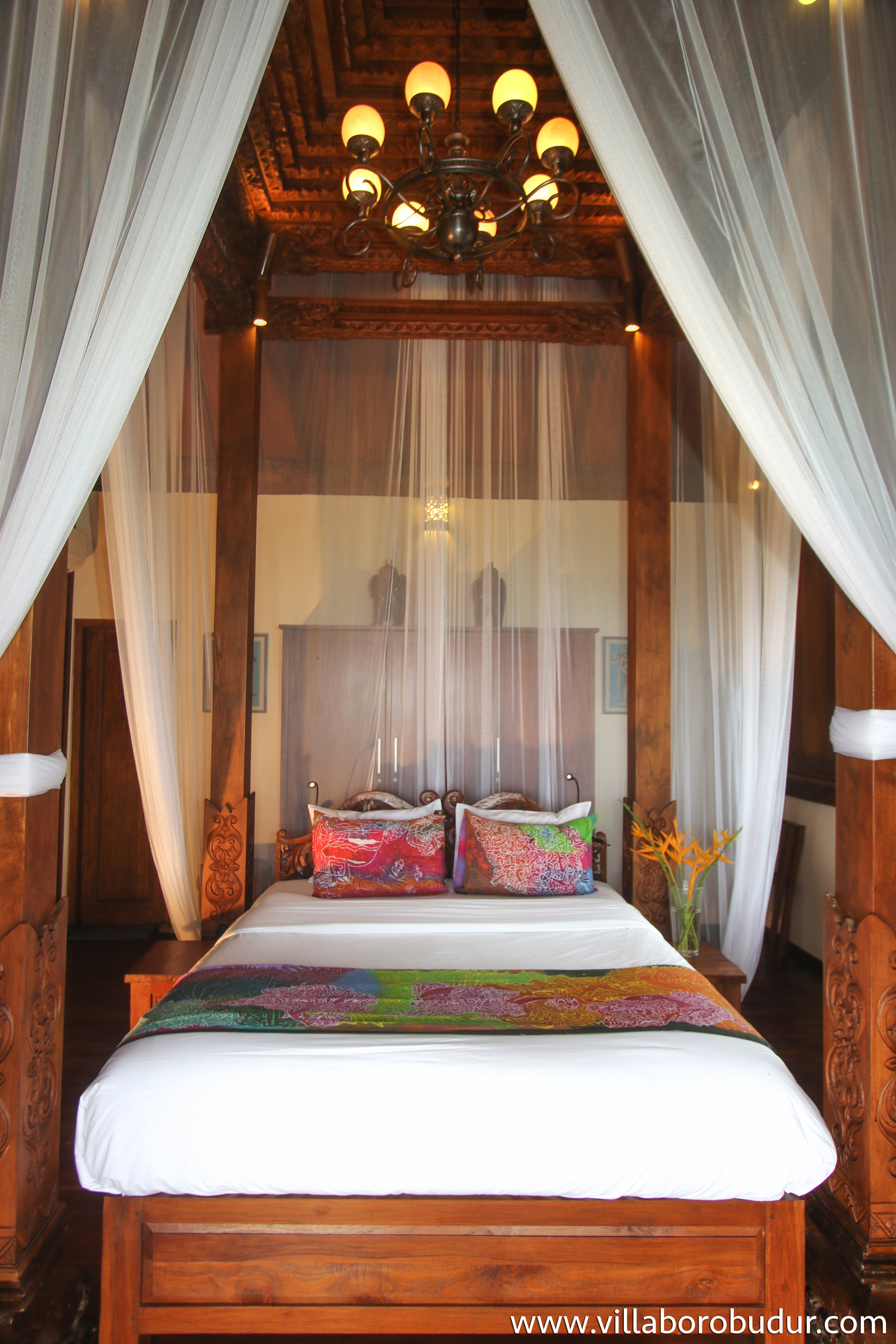 Two words: Authentic Java.
And by that, we mean joglo-style architecture that blends into the exotic setting of its surroundings. Every room is a standalone villa with an ensuite bathroom. Furnishings are decorated with works of internationally acclaimed local artists, inspired by the aesthetic and symbolism of the Borobudur Temple and Merapi volcano. We were upgraded to a gorgeous 2-bedroom villa with a pool and far more space than we ever needed. On top of that, every villa comes with dedicated staff.
Proof that authenticity is a philosophy at the resort, we learnt that the owner employs only Javanese locals in order to support the community and their rich culture. The staff were so polite and hospitable, giving you a true taste of the hospitality Javanese are reputed for. We were celebrating Valentine's Day when we stayed at the villas, and they had arranged a very romantic dinner with rose petals all around, at no extra cost. And when we visited Borobudur at sunrise, they packed us some muffins.
Ladies and gentlemen, that's good hospitality.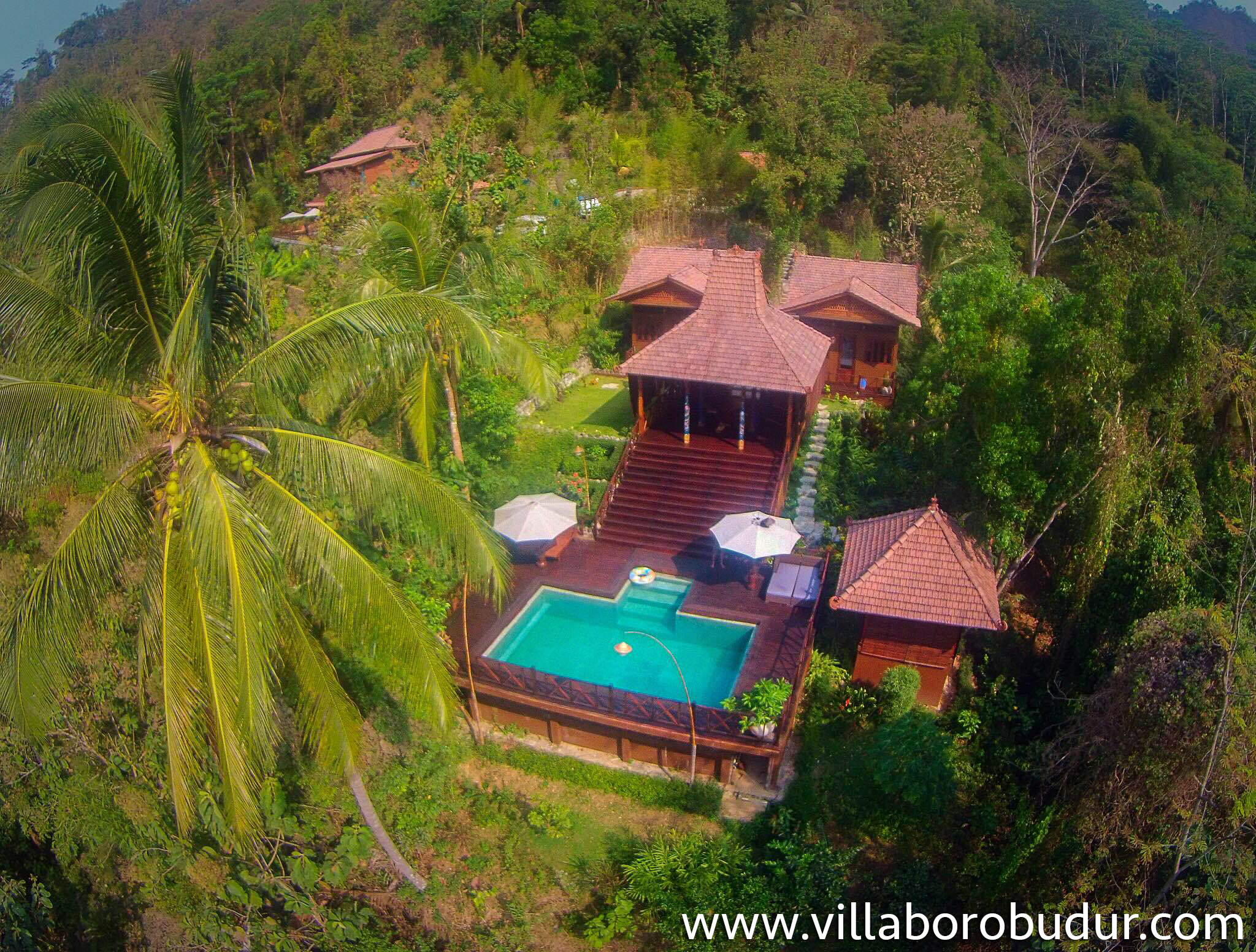 There's no missing a chance to visit the Borobudur temple, a breathtaking Buddhist UNESCO World Heritage site, and also named one of the seven wonders of the world. Deciding we were far too comfortable in our villa, we choose to visit the temples, then retreated indoors after and had a couples' massage in our bedroom (needless to say, it was amazing). But you can and definitely should hike, bike and even take a horse carriage ride nearby to explore the local village.
The villa doesn't offer set excursions, but they do have a list of things guests can do, cultivating a free and easy customisable itinerary for your stay. Some other things worth getting out of bed for includes checking out waterfalls and other temples, museums and art galleries, taking workshops in batik and cooking, as well as shopping for silk, statues and traditional Indonesian puppets from their boutique, Toko Nusantara.
Nomad rating: 5/5.
Most memorable: The view of Borobudur temple, the volcanoes, jungle and village below.
We'd recommend it to: Couples for a weekend getaway from Singapore or Malaysia.
Your world.