In their 20s, girls just wanna have fun, the when, wheres and hows are minor details. In their 30s, they still wanna have fun, but are more selective. In Whatsapp chat groups, the venue, ambiance and menu come into serious play as each element is weighed.
So how does Supperclub, Kuala Lumpur fare for a girls night out? Let's break it down.
The Ambiance:
The lighting is warm, the music sexy. Sit at the bar for some killer cocktails, or relax in the swanky leather banquets for an elegant dinner. There are tables on the terrace outside for some people-watching al fresco, glass of champagne in hand. Past 11pm, the gastro bar transforms into chic club, hosting everything from live acts, to local and international DJs.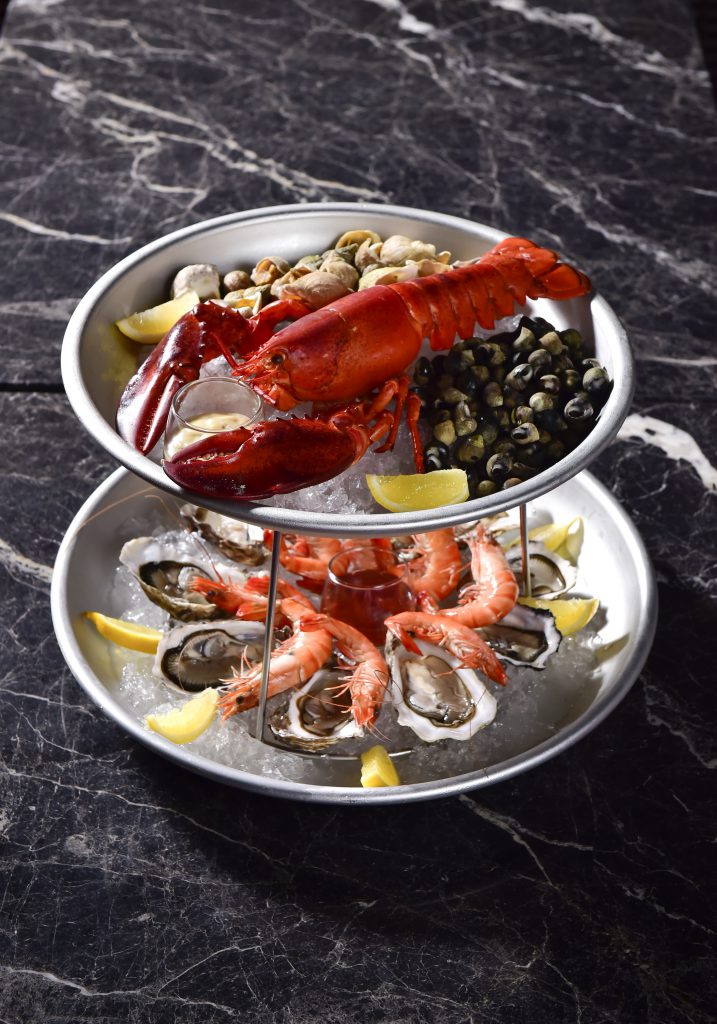 The Food:
We started with the chilled seafood platter, featuring a whole lobster, plump Fin de Claire oysters, sweet tiger prawns, cockles, periwinkles and our favourite, the briny bulot (whelks). All flown in from France, the seafood was fresh and perfect with a bottle of dry white wine. 
Next,  the Double-Boiled Beef Consomme arrived at the table, encased in a golden dome of pastry. Tearing in, the heady aroma of truffle was released, and from the first mouthful brimming with finely diced vegetables, tender oxtail, foie gras and perfumed broth, we were sold. The dish (created by Michelin-starred French chef Paul Bocuse) is an homage by Supperclub KL Executive Chef Romain Fabre who was a student at Institut Paul Bocuse in France.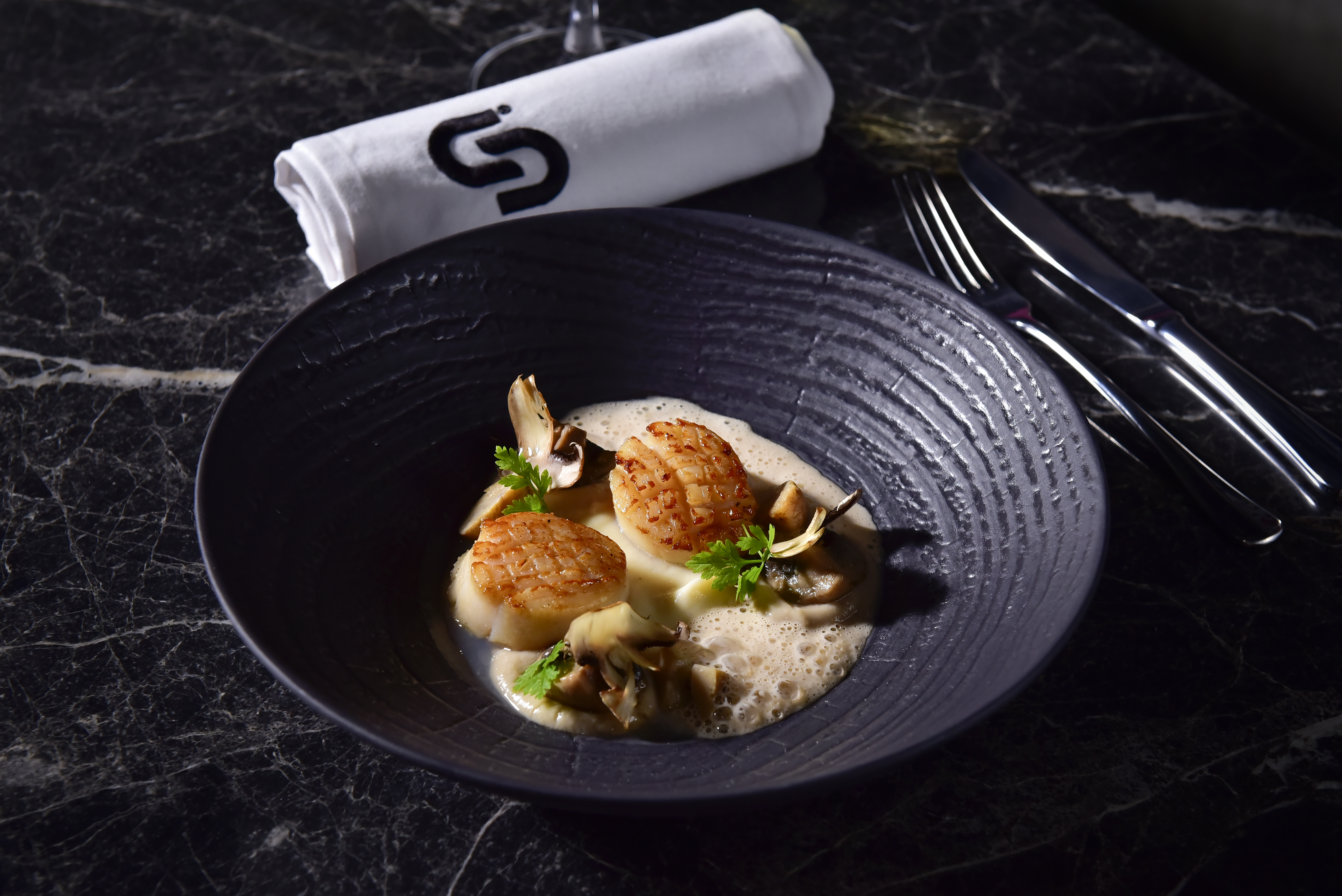 Then came the Hokkaido Scallop, beautifully cooked, pan-roasted in butter, served on a silky celeriac puree with lobster foam, glazed chestnuts and pickled mushrooms. After that, we sampled the Turbot with Sauce Grenobloise – a classic pairing of fish, capers, parsley and butter.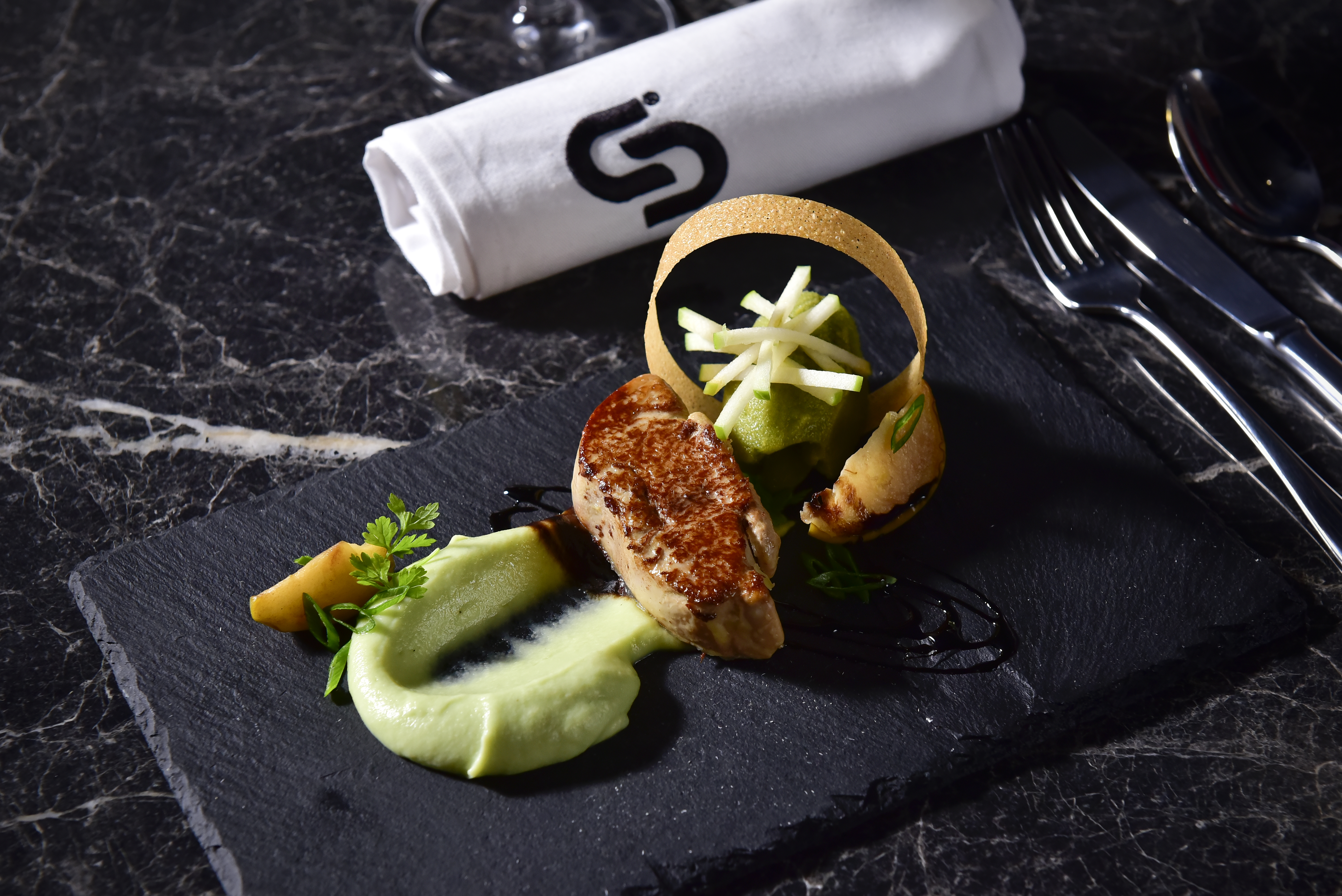 We finished with the meat courses – the sublimely rich Pan-Seared Foie Gras with Green Apple Three Ways and moist Australian Rack of Lamb.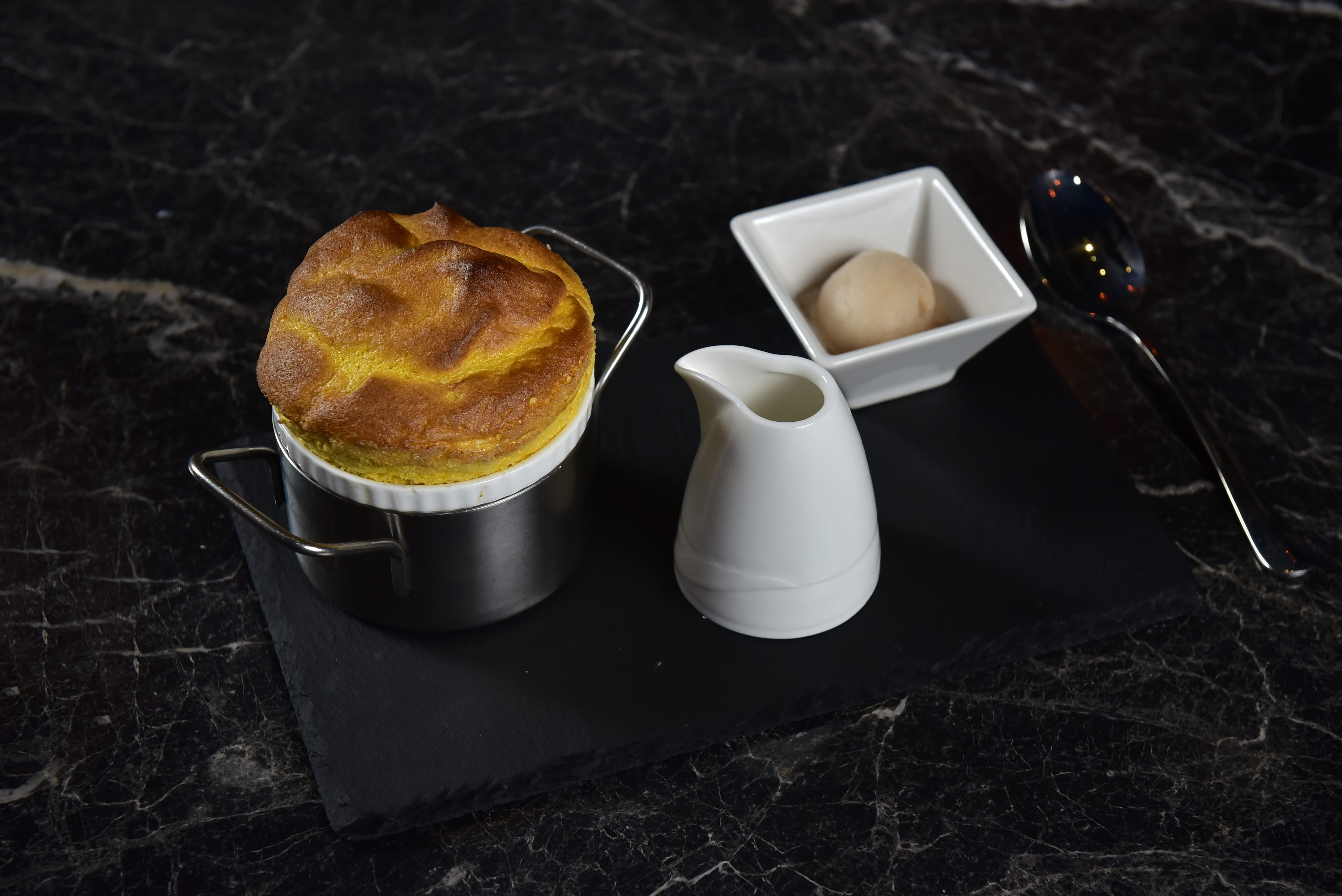 Though satiated and stuffed after the extravagant mains, when the Mango Souffle with passionfruit caramel hit the table, with raised our forks to taste, also sampling the pretty Strawberry Pie.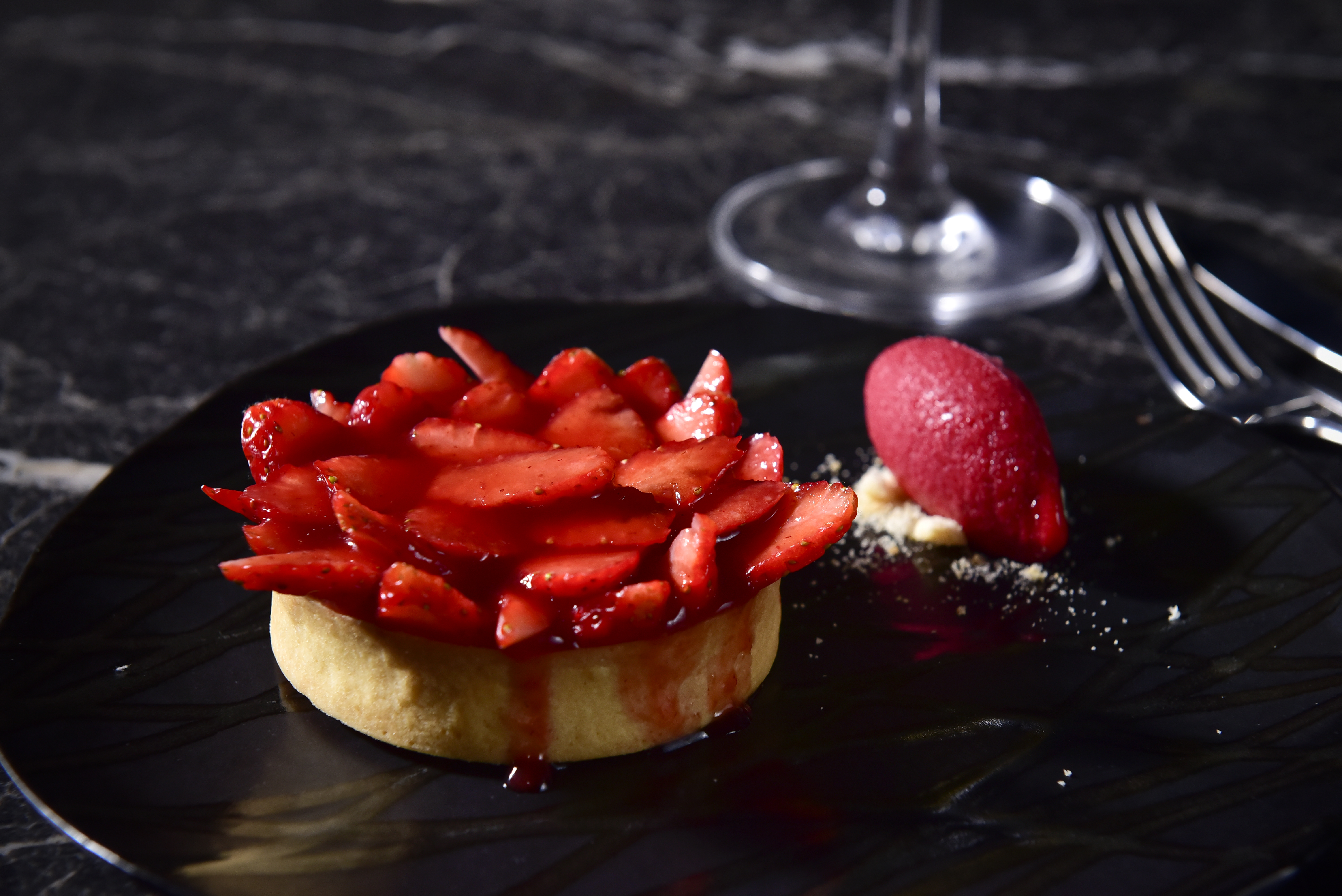 Finally, we nibbled from the cheese platter as we sipped our nightcaps, unable to move from the delicious French feast consumed.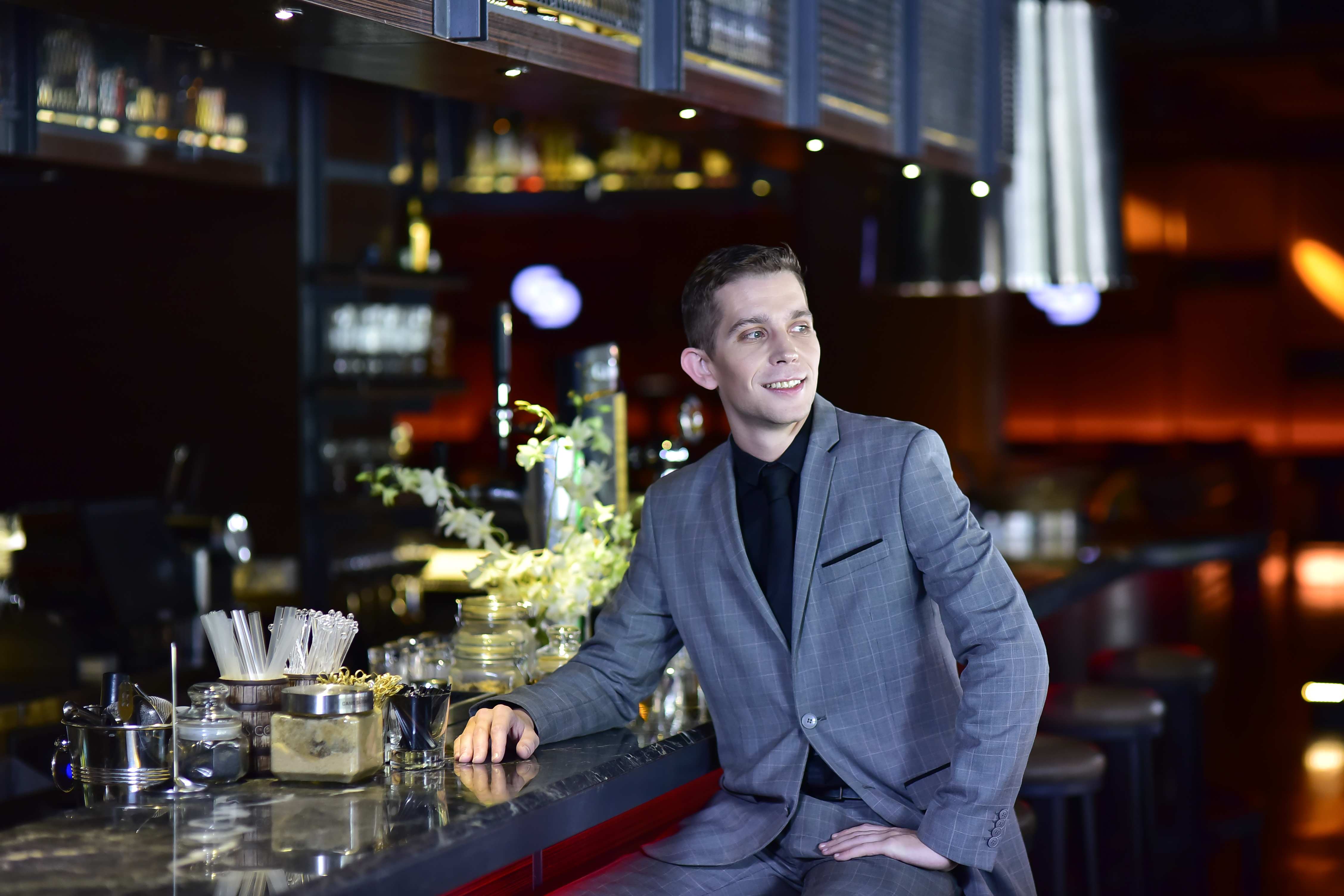 The People:
Veteran restauranteur Sebastian Haegel conceptualised Supperclub KL as a sophisticated gourmet experience, taking its guests from early evening cocktails to dinner, then through to after hours entertainment. He enlisted chef Romain Le Fabre and Restaurant Manager Benoit Le Rioux both alumni of Institut Paul Bocuse to add savoir-faire, and no one is complaining about the fact that they're easy on the eyes as well.
The Verdict:
Go with the girls, for an elegant and fun night out with the Petronas Twin Towers twinkling in the background (eat less than we did!).
Address: Supperclub KL, Electric Boulevard, TREC – Jalan Tun Razak, Kuala Lumpur
Open hours: Tue – Sun, 5pm – 3am
Tel. no: +6 03 2110 0866