Los Angeles is enormous. Fact. Whether you're keen to go star-spotting, take a hike in the hills, or chill at the beach, there are literally hundreds of things to do there. Often referred to as the City of Angels, L.A. has long been known as the film and entertainment hotspot; a place that has drawn aspiring actors and actresses from across the world for almost a century.
Today, L.A. is a culturally diverse city, with a growing foodie scene, incredible shopping and a reputation for being the creative hub of America. So how can you see and do it all in one trip? Well, you can't, but there are certainly ways of getting the most out of your visit. Check out our guide on how you should spend your time in Los Angeles and take the pressure off your next visit to La-La-Land.
Read this too: The Gentleman's Guide to Bangkok
#1 See the Sights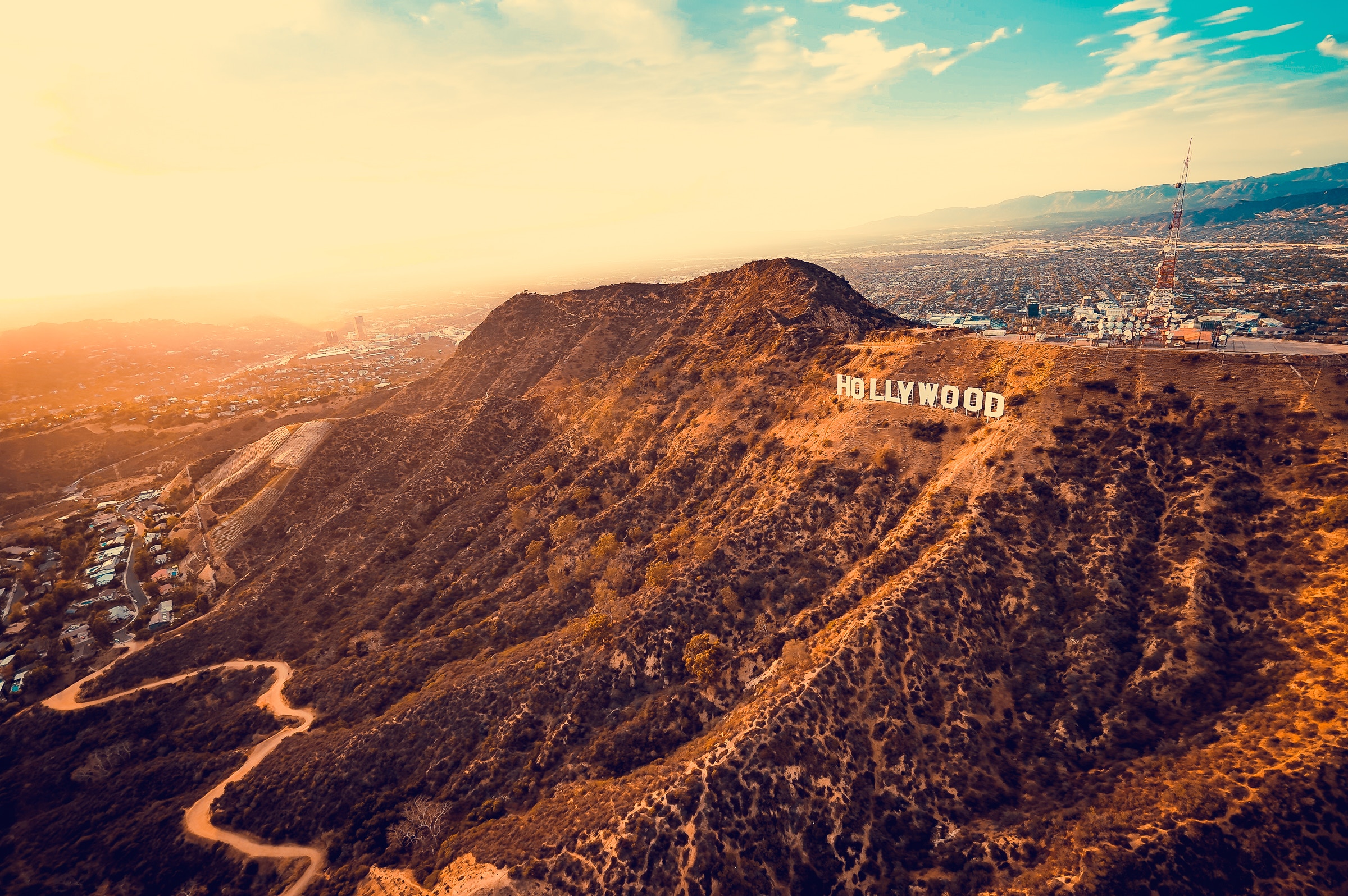 If you can stomach the gauntlet of dodgy superheroes, unwitting tourists and the endless hum of buskers, then the Hollywood Walk of Fame is worth doing at least once in your life. Comprising more than 2600 stars in the sidewalks of Hollywood, the Walk of Fame is a public monument to the achievements of those in the entertainment industry. Posing with your favourite Tinseltown star is basically a rite of passage, so get hunting for your favourite celebs.
And if stargazing in the streets doesn't fulfil your need for a Hollywood fix, then head for the Hills! Originally created in 1923 as a temporary advertisement for a real estate development, the Hollywood Sign is a cultural landmark set in the Santa Monica mountains. With each letter being 50 feet high and 30 feet wide, it's hard to miss the most famous sign in the world. Our top tip? Take the short hike via Griffith Park to get a unique view of this landmark and burn a few calories in the process. Winning!
#2 Hit the Beach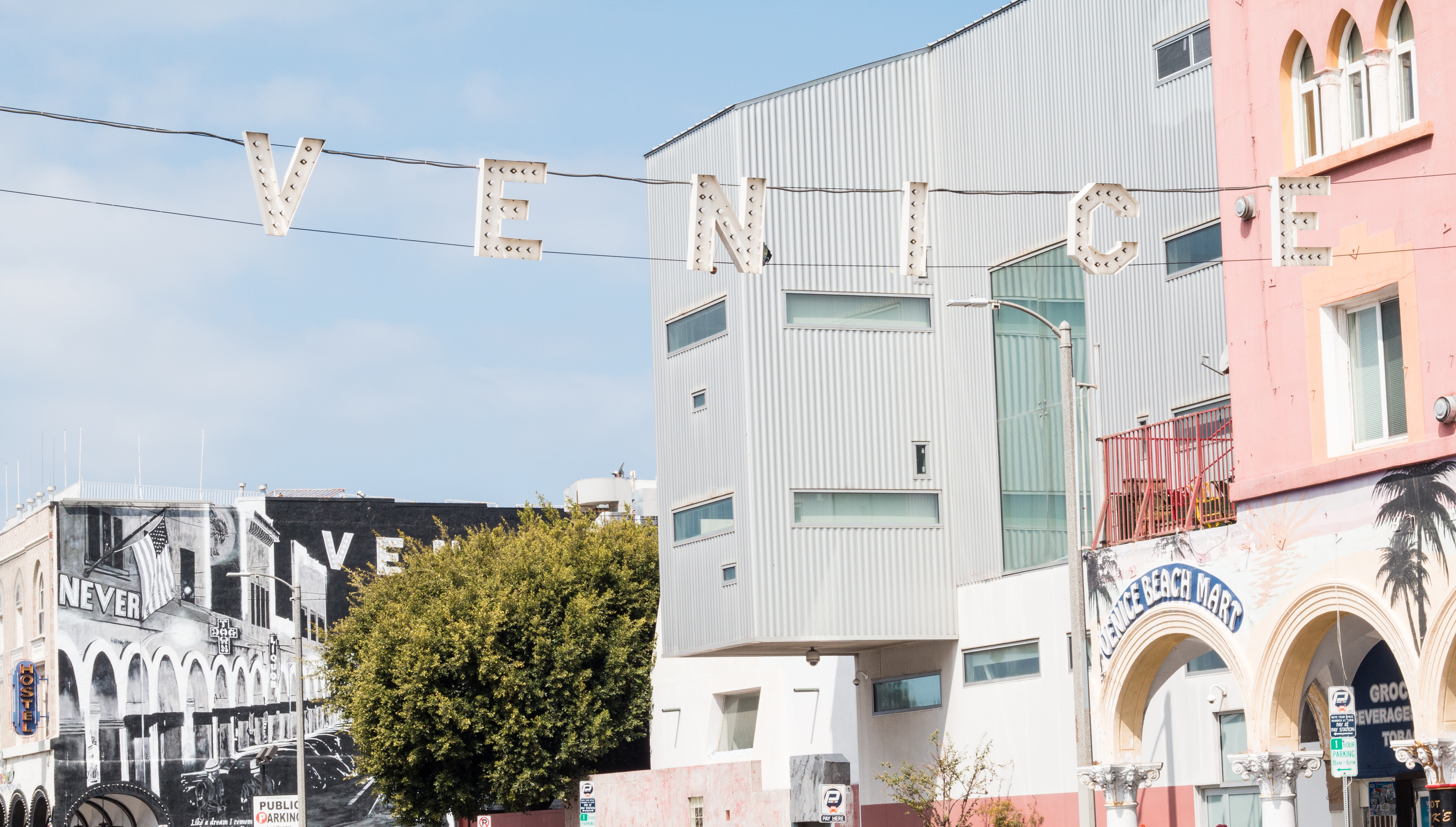 All of that sightseeing will have you lusting for a few hours of "beach time and chill", and you will be seriously spoilt for choice as the County of L.A,. boasts a number of incredible beaches. If people-watching is your must-do, then Venice Beach is your spot.  But we prefer the Boardwalk which is the second most-visited destination in Southern California. Along the way, you'll find chainsaw jugglers, palm readers, folk artists and other interesting characters. Don't forget to stop off at the famous Muscle Beach Venice Gym, the stomping ground of Arnie Schwarzenegger.
#3 Best Eats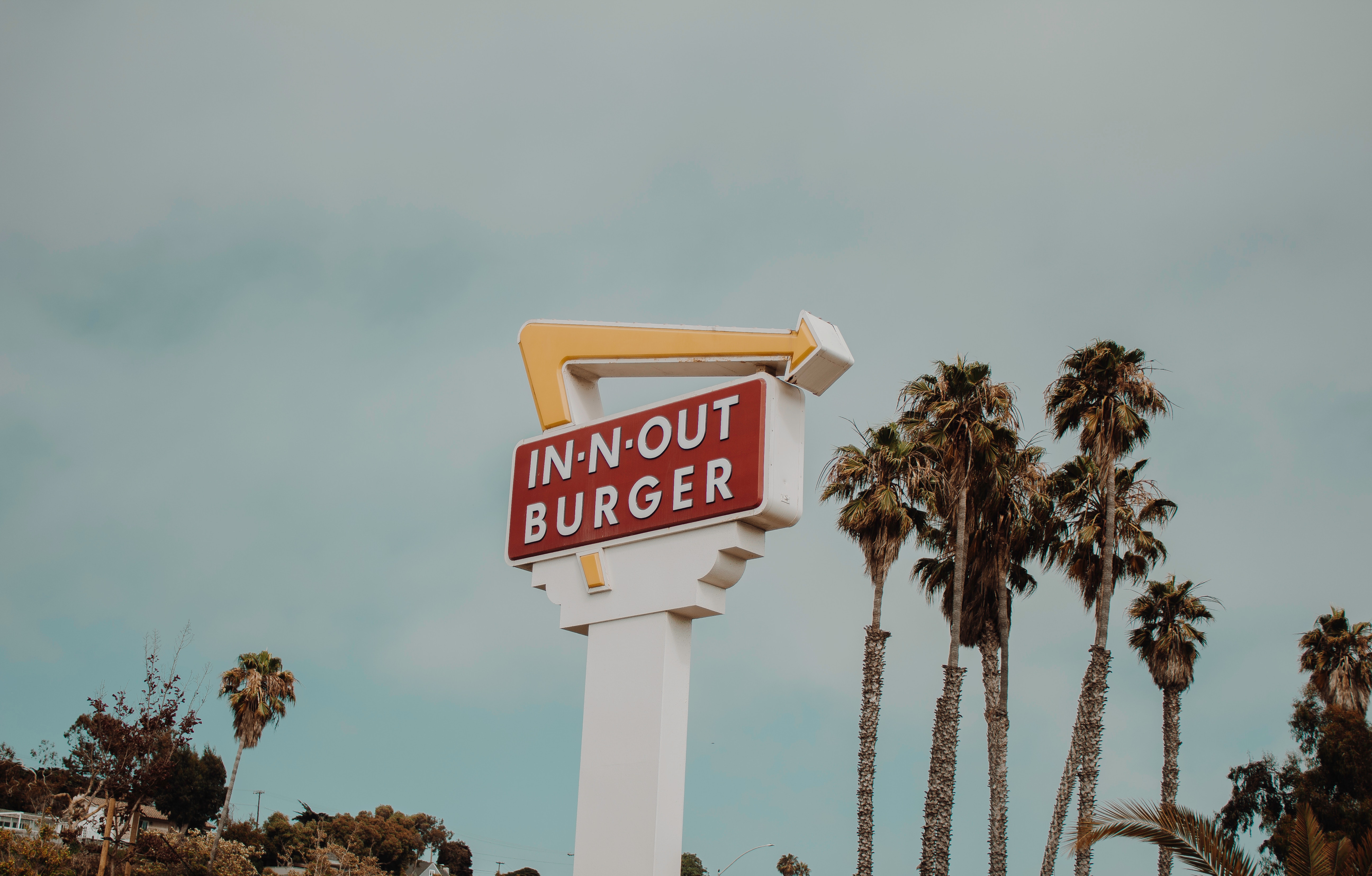 L.A. is one big gluttonous temptation with everything from cheap eats, such as food trucks and fast food outlets, to posh nosh and fine dining. The latest restaurant to hit the top of the "LA cool list" is Catch, a buzzing rooftop space known for creative seafood-inspired dishes. Don't let the in-crowd with their sunglasses (at night…and indoors) put you off; the truffle sashimi with hamachi and ponzu is worth the visit.
If you prefer a dirty burger, then hit In-N-Out Burger ASAP! There are a few of these restaurants around, but you haven't really tried one unless you've visited In-N-Out Burger in L.A. Stroll on in and utter the words "double double, animal style" off their secret menu and await burger heaven.
#4 Shop Till You Drop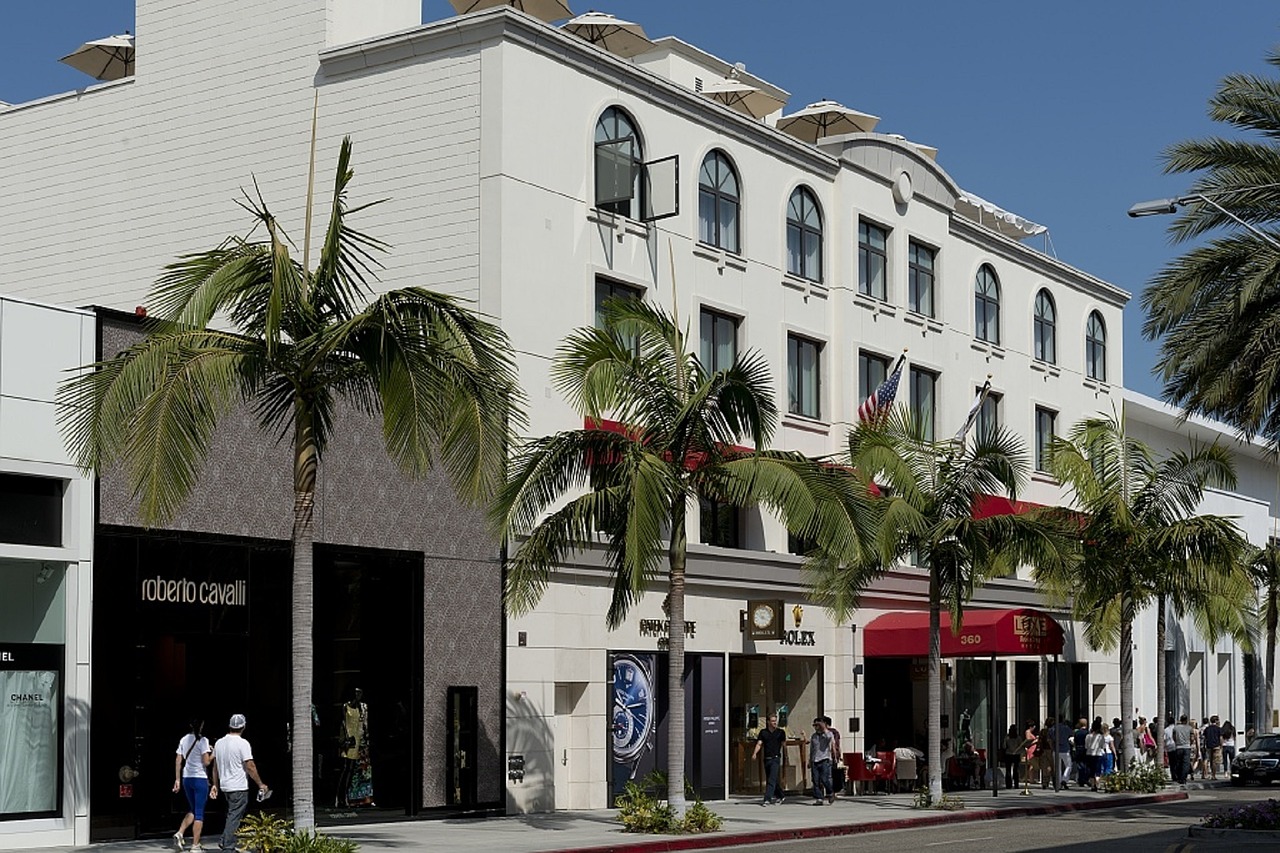 Keep the excitement going and hit the shops for some L.A. bargains or high-end goods. Everyone knows about Rodeo Drive; it's the city's most famous shopping strip, elegantly lined with couture boutiques and other luxury stores. The "Rodeo Collection," a 45 store, 70,000 square foot shopping mall is also located in this shopping district. Its shops surround a sprawling plaza of restaurants that you'll probably be too busy to notice, whilst you're dropping your cash at the posh boutiques.
If money is tight and you love bagging a bargain (who doesn't?!), then ditch the opulence and head to the factory outlets instead. The Citadel Outlets is an open-air mall where you can find many of your favourite name brands at up to 70% off retail prices. From Tumi to Ugg to Nike and Micheal Kors, this little gem is the only true factory outlet centre within the Los Angeles city limits and is definitely worth the visit.
#5 Where to Stay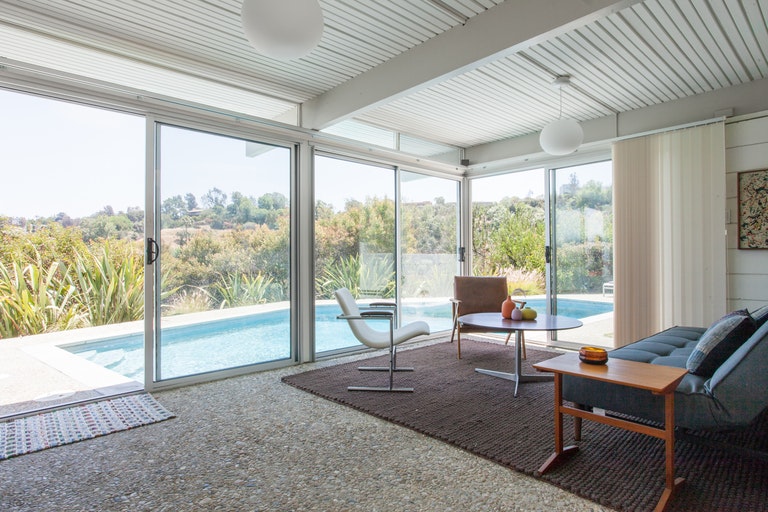 With all that dosh saved, you will have earned the right to stay somewhere fabulous…..and when it comes to fabulousness (yes, that's a word), The Luxe Nomad has got you covered! Nestled in the heart of Los Angeles, you'll find architecturally-designed homes with outdoor heated swimming pools, koi ponds, chic furniture and unprecedented views over the city.
If "livin' la vida tourist" is your goal, then you'll be spoilt for choice. Most villas are within walking distance of the Chinese Theatre, Madame Tussaud's Wax Museum, Ripley's Believe It Or Not and The Hollywood Bowl. Check out The Luxe Nomad for an array of accommodation options to suit the solo traveller, couples or families alike, or if you just fancy living like a movie star for the weekend.