Work on your vocal exercises, practice your scales and sing along to "If I Ain't Got You" on repeat because Singapore's got a fancy new karaoke venue called Ziggy's in Robertson Quay. 
Inspired by David Bowie's alter ego Ziggy Stardust, the new venue of shimmering gold, velvet green couches and contrasting grey decor is Robertson Walk's latest prized possession. The very luxe, extremely flamboyant Ziggy's has 10 private rooms for patrons — just in case your own alter ego isn't quite ready to shine.
Read this too: 7 Bars and Restaurants for Date Night in Singapore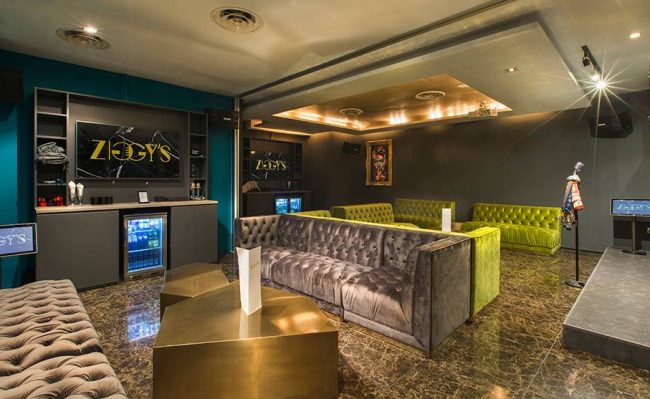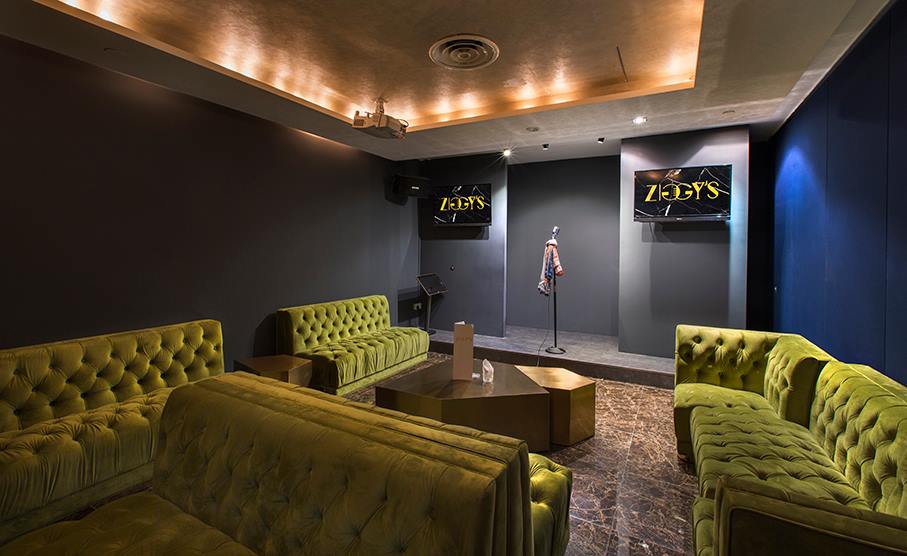 Once you step into Ziggy's, you'll be greeted with barrel-aged cocktails and a fine selection of whisky at the bar. Out of the 10 appointment rooms, 2 are VIP rooms for groups of 20 people each, or combined. Each room is adorned with a little musical inspiration in the form of ornate baroque framed pictures and paintings of famous artists. We'd give you a hint to whom, but why ruin the surprise?
Rooms have a minibar fridge stocked with food and drinks, including treats by local chocolatier Demochoco. Ziggy's sake selection is worth bragging about; a collection of seasonal varieties, cult labels, boutique breweries and the powerhouses. They have two recipes for house cocktails served in 1-litre barrels! And as for your music selection, songs span over English, Chinese, Korean and Japanese genres. To turn your number into a full-blown performance, costumes and props are always an option.
Up for a weekend of good drinks, 90s alternative jams and feather boas? 'Cause we are!
Where: 11 Unity Street, Robertson Walk #01-27/28, Singapore
Tel: +65 6235 5400
Hours: Daily: 5pm – 3am